Although the popularity of sports often depends on the origins and cultural significance of the sport itself, literally billions of people take part in sport regularly across the world.
Everyone has their favourite, for their own personal reasons. So we decided to take a look at some of the most popular.
Football
Whether or not we define 'popular' in this instance, to mean most watched or most played, football is still the clear winner.
With the first organised competition, the FA Cup, starting in 1871, football has been at the cultural centre of cities, towns and villages across the world for over a century. According to FIFA, 265 million people play football at least once a week. This is around 4% of the global population.
With an estimated 4 billion fans across the world, the beautiful game blows away all the rivals as the most popular sport in the world.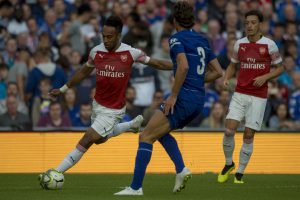 Click here for our how to bet on football guide.
Most Popular Tournament: World Cup (3.9 billion viewers)
Estimated Fans Worldwide: 4 Billion
Cricket
Despite only really catching on in commonwealth nations as a method of trying to stick it to the British, Cricket is followed by a huge 2.5 billion people. A figure Boosted by mass-audiences in cricket-loving nations such as India and Australia.
Although somewhat caught behind historically, many of these nations have surpassed the British and have been dominant on the International stage. The Aussies have now won the World Cup on five occasions, India victorious twice, with England only managing a runners-up finish.
If you want to bet on sport, you can get all of our available markets with here with Grosvenorsport.com.
Most Popular Tournament: World Cup: (2.2 Billion viewers)
Estimated Fans Worldwide: 2.5 Billion
Field Hockey
Even if we discount the frozen sibling of this sport, there are an estimated 2 billion fans of field hockey across the world.
It may be one of the oldest known sports in existence, with evidence tracing a similar game back to the Ancient Greeks.
India and Pakistan were dominant in International competition until the 1980's. The likes of Germany, Australia and New Zealand now provide much sterner competition and have helped make hockey the exciting spectator sport it is today.
Most Popular Tournament: World Championships (1.3 Billion viewers)
Estimated Fans Worldwide: 2 Billion
Tennis
With major championship tournaments played across three continents and ATP ranked players hailing from pretty much every nation imaginable, there is little surprise that over one billion people follow Tennis.
Although the game we know today has taken on many evolution's, tennis in some form has been around since around the 15th Century. Remarkably, since 1887 male and female players from 35 countries have won major championships.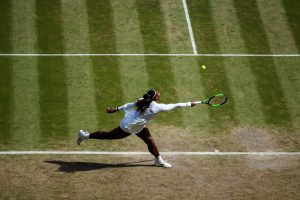 Most Popular Tournament: Wimbledon (100 Million viewers)
Estimated Fans Worldwide: 1 Billion
Volleyball
A surprising entry to the list given its lack of mainstream fans and television coverage. There are however 218 official National Volleyball Federations across the world, more than any other Olympic sport.
International competition takes place through the Olympic games, as well as World Cups and World Championships for both male and female players. Incredibly, there are an estimated 800 million people that play volleyball at least once a week. 
Perhaps due to a spike in popularity in the warmer climates of Asia, Australia and America, there are an estimated 900 million volleyball fans around the world.
Most Popular Tournament: Olympic Final (45 Million Viewers)
Estimated Fans Worldwide: 900 Million Fans
Athletics
Due to the massive variety on offer in Athletics events, it is perhaps unsurprising that it is one of the most global sports. Nearly every country in the world is represented during an Olympics.
The first known Olympic athletic events took place in 776 BC in Ancient Greece. Although for the first 13 Olympic festivals just one race took place, there are now over 20 athletic disciplines alone.
Most Popular Tournament: Olympic games (2.5 Billion)
Estimated Fans Worldwide: 850 Million
Table Tennis
As a global sport, table tennis has been growing for around a century. It is therefore, a minor compared to many of the other inclusions in this list.
However, it's dominance in Asian nations such as China has helped the game to shine on the world stage. The Chinese have picked up at least one medal in every table tennis event at the Olympics since 1992.
The fact that space required is quite small and equipment widely available means it is a popular hobby in many countries.
Most Popular Tournament: World Championships (291 Million viewers)
Estimated Fans Worldwide: 850 Million
Horse Racing
In it's earliest forms Horse-racing has existed as long as Athletics, with chariot and mounted races taking place in the early Olympics.
It's popularity is centred in the UK, US, UAE and Australia, with big money races taking place regularly across the world. The richest race in the world is the Pegasus World Cup, which paid out $12 million to the winner in it's inaugural race.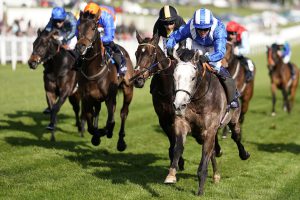 Check out our guide on how to bet on horse racing, here. 
Most Popular Event: Grand National (600 Million)
Estimated Fans Worldwide: 800 Million
Baseball
Traditionally dominant in the American market as host of Major League Baseball, the game has also grown strongly in Japan. The Nippon league ranks in the top 10 biggest professional sport leagues.
The first league can be dates back to 1876, giving it plenty of time to become one of America's hallmark sports. However, the first MLB to take place in the UK will see the Boston Red Sox take on the New York Yankees on June 29th.
Most Popular Tournament: World Series (25 Million)
Estimated Fans Worldwide: 500 Million
Rugby
Rugby's popularity in the Southern hemisphere is reflected in the dominance of international giants New Zealand, Australia and South Africa. Worldwide an estimated 6 million people take part in Rugby regularly, whether it be the league or union code.
The 2015 Rugby World Cup was the second-highest attended sport event in History, with close to 2.5 million tickets sold in total.
Even in nations such as America, where it is considered less-popular, there are over two and half thousand registered rugby clubs.
Most Popular Tournament: Rugby World Cup (789 Million)
Estimated Fans Worldwide: 475 Million
Golf
As one of the oldest sports in the world, dating back to around the 13th Century, Golf has had time to become a popular pass-time around the world.
Particularly prominent in the US, UK and Asia, there have been major championship winners from more than 20 different countries, spreading five continents.
Expensive equipment and membership fees are often the reasons cited for a lack of mainstream growth in recent decades.
Most Popular Tournament: Ryder Cup (70 Million Viewers)
Estimated Fans Worldwide: 450 Million Fans
Boxing:
There is something innate in all people that make us intrinsically attracted to combat sports. Big fights from the era of Mike Tyson have been global, cultural events, watched by hundreds of millions.
The US has produced a remarkable 431 boxing world champions. Comfortably more than double their nearest rival, Mexico with 194.
Although Floyd Mayweather's mega-fight with UFC-star Conor McGregor saw 5.5 million PPV purchases, it is expected that as many 100 million watched the fight.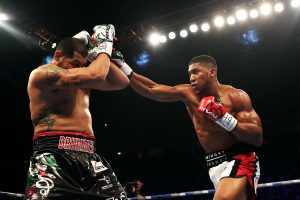 Our how to bet on boxing guide is available here. 
Most watched fight: Floyd Mayweather Jr vs Conor McGregor (5.5 million PPV buys)
Estimated Fans Worldwide: 450 Million
Basketball
The first organised basketball league was devised back in 1898, involving just six teams. America's NBA has continued to grow and evolve, with 30 teams competing across two conferences.
Although it has failed to spread as far as other American sports, it is well supported in the Philippines and Australia.
Unsurprisingly, the US has won a medal in all 18 Olympic basketball events they have entered, including 15 golds.
Most Popular Tournament: NBA Finals ( 300 Million Viewers)
Estimated Fans Worldwide: 400 Million Fans
Enter your bet type, odds and stake in our bet calculator to calculate your potential winnings with ease.
Comments
comments