Paddington Bear fever is currently sweeping the UK thanks to the impending release of Paddington The Movie on 28 November.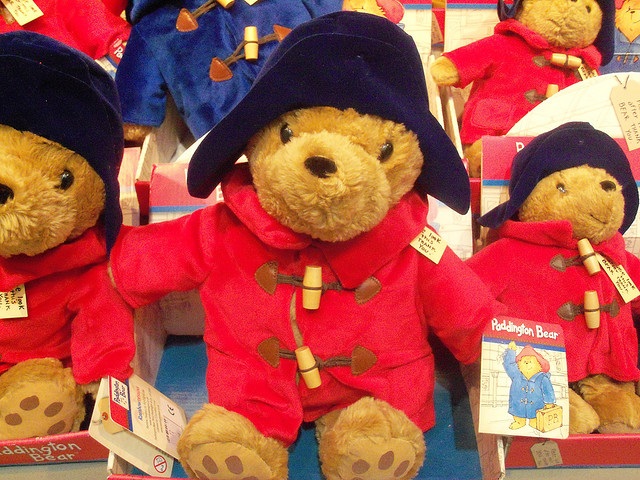 Fans of the duffle coat-clad bear can follow a trail of 50 bear statues around London, designed by a glittering bevy of celebrities and artists, including actress Nicole Kidman and actor Hugh Bonneville, both of whom star in the upcoming movie. Since this accident-prone bear loves marmalade, we've rounded-up a few of London's best marmalade-flavoured cocktails. And thanks to its high vitamin C content, you can expect less of a horrid hangover!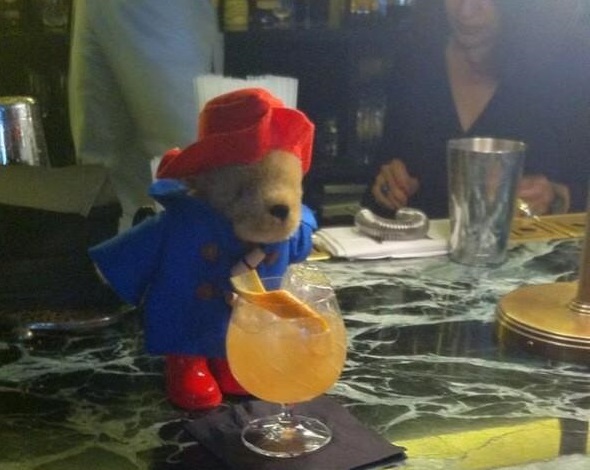 This pick-me-up, breakfast cocktail combines gin, campari, lemon juice, orange bitters and of course, English marmalade.
In the Hawksmoor's drinks menu, this delicious cocktail is listed in the anti-fogmatics section, as it's considered to be an early-morning "refreshing eye-opener" that can be enjoyed at any time of day.
Carnivores with huge appetites can enjoy this tasty tipple with a luxurious fry-up of bacon chop, sausages, black pudding, grilled mushrooms and unlimited toast. Famed for its sizzling steaks, the Hawksmoor has six restaurants in London, including Seven Dials, Spitalfields and Knightsbridge.
This brilliantly-named cocktail can be enjoyed at the famous gin bar and steakhouse Gillray's.
Created by talented bartender Juraj Berezny, the tipple is a twist on the White Lady and uses Sipsmith Gin and caramelised onion marmalade. The cocktail is shaken over ice, mixing the gin, zesty marmalade, egg white and peach puree to produce a refreshing cocktail.
Situated on the banks of the River Thames with eye-popping views of the London Eye, this bar offers more than 70 gins, as well as a range of wines and spirits.

Transport yourself to a sun-splashed beach in Greece by sipping on Marmalade Fizz cocktails and munching on moussaka at this gorgeous Greek restaurant.
Recently launched in Kingly Court, off London's hip Carnaby Street, this chic eatery offers a heavenly menu of Greek mezze and other continental treats, complemented by a tempting choice of cocktails.
Blending Bombay Sapphire, Cointreau, lemon juice and a teaspoon of thick cut orange marmalade, this drink is a sensory delight and will give you a much-needed boost. Tastefully garnished with a quart of toast, this is one breakfast you'll never forget!
With five stylish bars in Central London, including Shaftesbury Avenue and Oxford Circus, the London Cocktail Club boasts a lengthy cocktail menu and a buzzing party atmosphere.

The Fable in Farringdon launched Paddington's Pisco Marmalade Fizz earlier this month to welcome the hapless bear to London. Served with a mini marmalade sandwich, the cocktail is made with Pisco ABA!, lemon, sugar, prosecco and two generous dollops of marmalade. Inspired by the fantasy world of fairy tales, this bar and restaurant is chock-full of enthralling knick-knacks like vintage typewriters and leather-bound vintage story books.
Shoreditch's Worship Street Whistling Shop (try saying that after a few cocktails) serves up four-week-old Chase Marmalade Vodka – which has been aged in tea oak barrels – with homemade lemonade for a tangy treat. 
Photo credits: Lisa
Comments
comments