Missing the beach? Escape to the tropics without leaving London by swinging by one of these beach bars, where you'll find exotic cocktails, fish dishes and coconuts galore.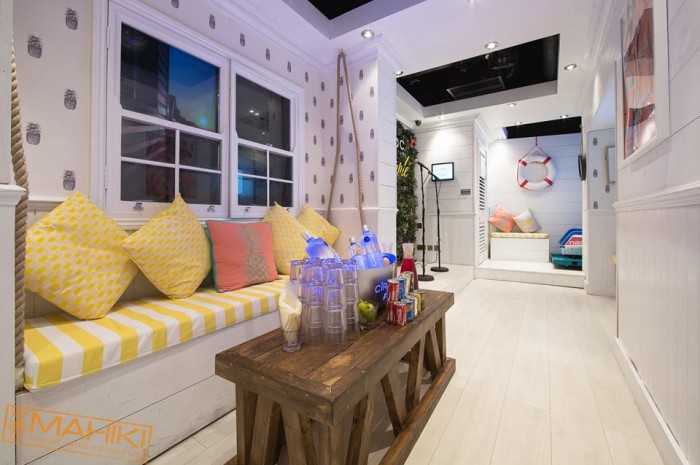 Celebrities and royals flock to this award-winning Polynesian-themed cocktail club in London's Mayfair.
Set over two floors, the club is kitted out Tiki-style with hand-carved tiki figures, Hawaiian cushions and princess' chairs. Even the menu channels the beach vibe, with dishes including soft-shell tempura crab slider burger and prawn curry in a freshly cored pineapple.
Transport yourself to a tropical island by sipping a Bikini Blast, dramatically served in a watermelon with a flaming shot.
New for summer 2015 is the bar's Ciroc Pineapple Beach House, a beach-themed karaoke room which has already attracted the likes of One Direction and Paris Hilton.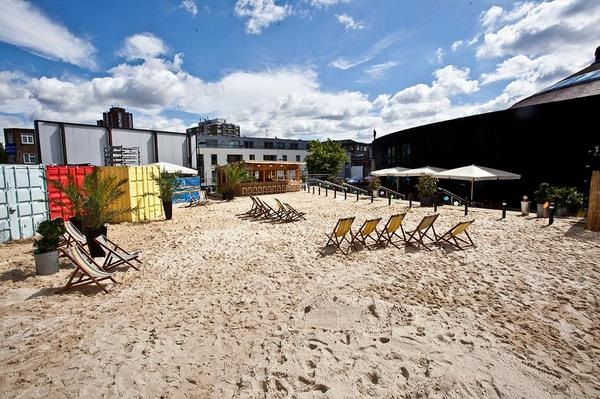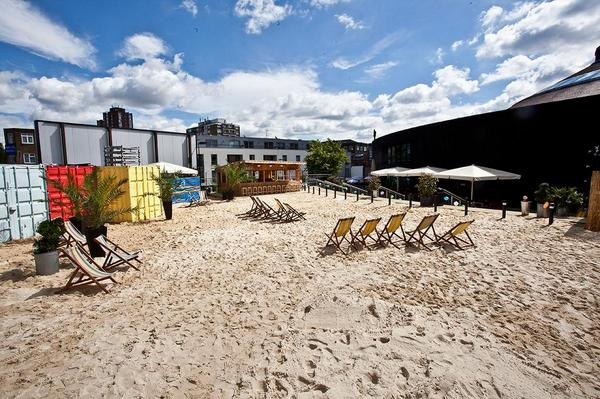 Pack your bucket and spade for a trip to Camden's most famous pop-up beach.
From 17 July until 23 August, The Roundhouse's sun-soaked terrace will be awash with sand, restaurants, bars, deckchairs, beach huts, ping pong and rooftop gardens.
Areas for hire include the rooftop gardens which are decked out with sun loungers, armchairs, a hot tub and sound system (£99 per head for unlimited drinks, a barbecue and canapés), and the beach huts (from £250 per hut), which have been pimped-out with comfy seats, popcorn and rock, two bottles of prosecco, a fridge full of beer, and a fish and chip supper for eight.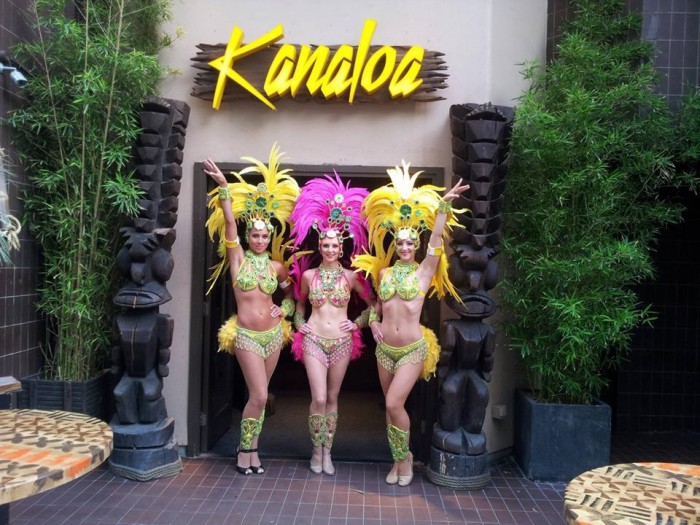 Aloha! Sip cocktails in coconuts and pineapples while listening to a Beach Boys soundtrack at this St Paul's Tiki bar, where you can expect bamboo bars and grass skirts.
Feeling peckish? Tempting tropical treats include dim sum, salt and chilli squid and Thai crackers. Sip a Pina Colada, a Jungle Juice or a Coconut Cannonball for a taste of the tropics.
You can even hire out a tree house or your own private beach area for an exclusive night out.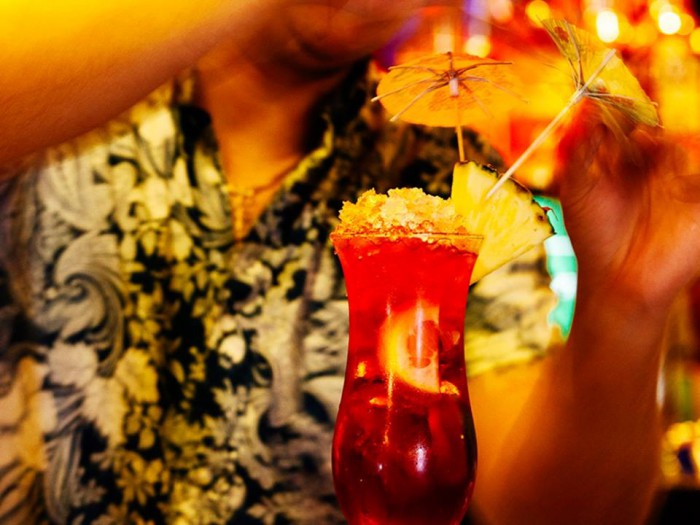 Anyone who's serious about cocktails should hotfoot it to this Polynesian-themed bar in Clapham.
As well as offering a brilliant selection of Tiki-inspired cocktails – Diki Diki, Mai-Tai and Pina Colada to name but a few – bartenders also whip up a multitude of fun signature drinks, including Mango Bango and Island Princess.
Fill up on lamb skewers, breaded prawns and spring rolls, before hitting the dancefloor in a grass skirt.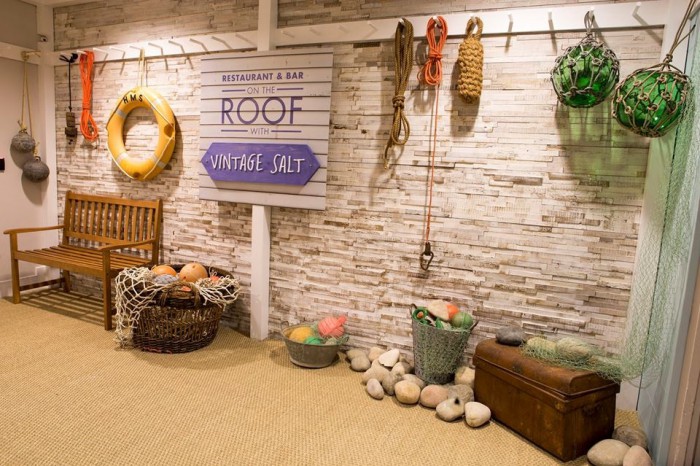 Inspired by a Cornish fishing village, Vintage Salt is a pop-up restaurant on the rooftop of famous department store Selfridges.
The British seaside setting is perfectly executed: there's a wooden beach hut bar, drift wood, deckchairs and a menu that notes the daily weather weather report and shipping forecast.
Choose from an array of fish dishes, including oysters, Lobster butties and Halibut fish finger sandwiches.
Leave room for a quirky pudding: think chocolate burgers and Vintage Salt cigars; then wash it all down with quintessentially English drinks, such as G&Tea cocktails, craft beers and English sparkling wine.
Comments
comments