As temperatures soar in the capital, we've rounded up some of London's best BBQ joints in which to fill up on sticky ribs and juicy steaks.

Overlooking St Paul's Cathedral, this Jamie Oliver-run barbecue steakhouse bills itself as a "cathedral to fire and food".
As well as serving up a raft of steak options – all of which are dry aged in-house for up to 70 days – this carnivore-pleaser also cooks pulled pork, aromatic lamb skewers and crispy calamari.
Meat-loving diners can drench their steaks in bourbon sauce or black truffle butter.
To drink, the eatery boasts the widest range of American whiskies in the UK, and an extensive wine and cocktail menu. Downstairs, there's an in-house butchery which sells fine cuts of beef, pork, lamb and chicken.

Authentic American BBQ meets great craft beer at this meat-tastic venue, which is housed in an 18th century boozer in De Beauvoir Town.
From barbecued burgers to smoked ribs, meat is plated up with a tasty mix of pickled red onion, coleslaw, fries and BBQ sauce.
On the drinks menu are the own-brewed treats from Beavertown Brewery, whose beers are rotated. There's also a range of prettily-named cocktails to sip, from the cleansing Golden Girl (white wine, ginger and lemon) to the boozy Old Soak (bourbon, angostura bitters and sugar).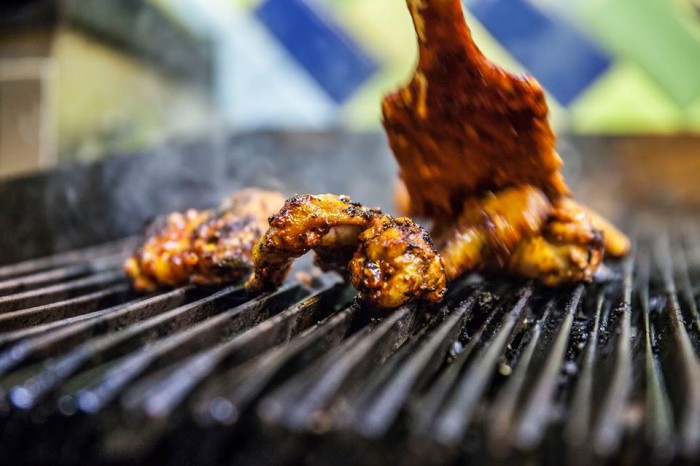 Escape to Brazil for the night by visiting this popular barbecue restaurant, which has six branches across the capital, including both Westfield shopping centres, Islington and Covent Garden.
The Sao Paolo-style interior is eccentrically furnished with streetside-inspired posters, kites, denim-clad seats and cheeseboard tables.
Famous for its succulent meat skewers cooked over an open fire pit, accompanying sides include feijoada (black bean stew) and cassava chips. Puddings are decadent: think fried Nutella-filled doughnuts and huge ice-cream sundaes, festooned with truffles and caramel sauce.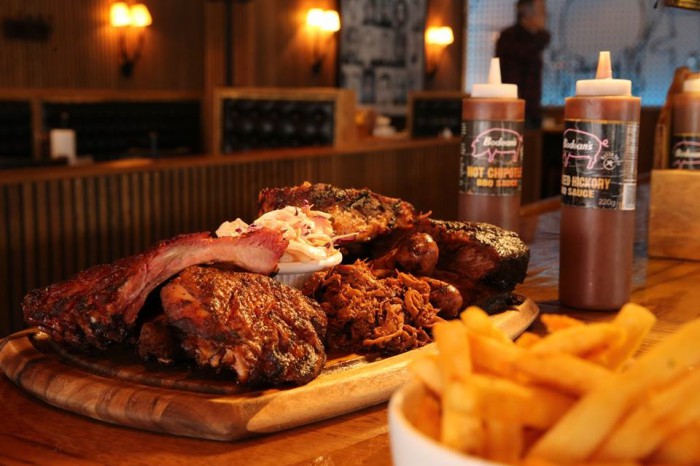 Prepare to queue at this no-bookings restaurant, which has six branches across London. The Soho branch is the most popular, so head instead to the quieter venues in Fulham and Tower Hill.
Cooked on oak-burning smoke pits are ribs, chicken and pulled pork, as well as Bodean's famous burnt ends: slow-smoked chunks of beef brisket.
There's a wide range of American-style sides, such as corn bread muffins, creamed corn and chilli cheese fries, so loosen your belt and dig in.

Based in Soho, this small subterranean diner has a huge cult following thanks to its heavenly pulled pork. It also takes no bookings and only has space for 30 people, so arrive 20 minutes before doors open if you don't fancy queuing for hours.
The meaty menu is filled with curiously-named and instagrammable treats, including pig's head sausage, jowl scrumpet and scratchings. Upstairs is small bar where diners can drink bourbon cocktails and munch on scratchings. 
Comments
comments