In Charlie Brooker's latest freaky yet riveting episode of Black Mirror, its futuristic characters could block people in real life, in the same way that we can on social media. It was brilliant. If only, eh?
I know this sounds mean but sometimes I wish I could do this to Kevin Pietersen.
England's cricket team might have reached for such a button some time ago too, had they'd been given the chance. How they must wish he wasn't such a constant, noisy distraction.
All the whining in the world from KP (and we had to listen to more this week) telling anyone who'll listen that he can't understand why England won't pick him isn't going to change a thing. He could score hundred upon hundred for his various club sides – which hasn't looked likely during the last 12 months – and still it wouldn't matter.
As brilliant as he's been, Pietersen made his bed and now he must lie in it. He should never be considered to play for his country again.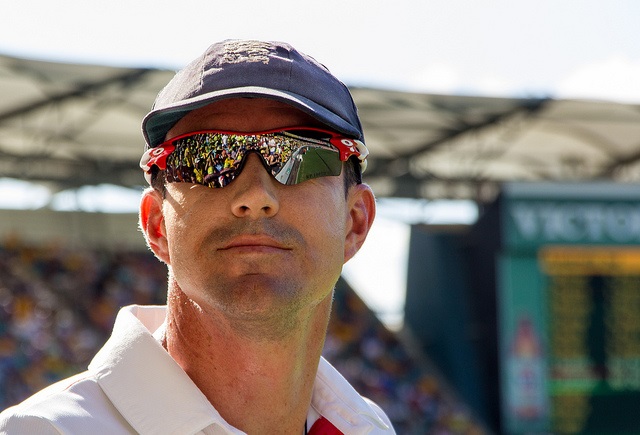 At first I had sympathy with him over his axing from the England set-up. Made the scapegoat for an appalling tour of Australia, his own performances were far from the worst on that horrible, shambles of a trip.
It was the publication of his snazzily entitled book, KP: The Autobiography that changed everything.
The 34-year-old could easily have said no to a book deal and knuckled down to the business of proving England's selectors wrong.
If the temptation to pen his memoirs proved too hard to resist, KP could still have taken a genteel route and only discussed the nice fluffy stuff. He wouldn't have been the first, or last sports star do that.
Or like most sensible sportmen and women, he could (and probably should) have waited until his playing days were over before getting all that nasty vitriol off of his chest.
He didn't do any of those things.
Instead, and after much consideration I'm sure, he opted to become a one-man verbal wrecking ball.
Lapping up the publicity and happily banking a hefty advance was his choice; and now he must accept the consequences.
No right-minded athlete would be so arrogant as to slaughter teammates, coaches and board members in a book, and still expect to walk back into their team, would they? The brass neck of it is astonishing.
What he said about certain people isn't tomorrow's fish and chip paper; it's there in black and white forever, and KP should have thought long and hard about that before being quite so brutal and outspoken.
Cricket's a small world, and even if everyone he slated was no longer directly involved in the England team, the associated links are unavoidable. There are friends of friends that have been hugely upset at the accusations he made, and that anger won't die down any day soon.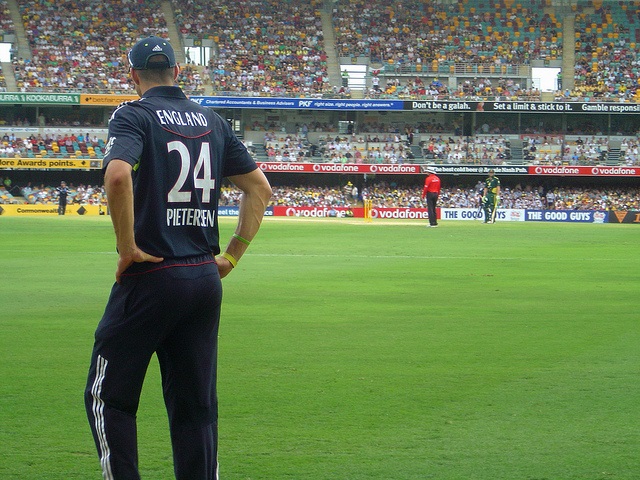 England's new one-day skipper Eoin Morgan remains a close friend of KP by all accounts, and this week even he was sold down the river.
"I know that the current [one-day] captain would love to have me in the England team," said Pietersen while commentating on the Australian Big Bash Twenty20 on Monday.
Even if that's true, and Morgan has said "I'd love to have you in my team buddy", that kind of conversation has to remain private. Using his pal's kind words (if he actually said them) as a bush to beat the selectors with has put the skipper in a tremendously awkward position. KP knew this, but only cared for himself.
And that I'm afraid is the crux of it.
Kevin Pietersen is the most exciting English batsmen I've ever had the privilege of seeing in the flesh, but he is not, and never will be a team player.
With thrilling young talents such as Moeen Ali, James Taylor, Gary Ballance, Alex Hales and Jos Buttler proudly wearing the Three Lions in next month's Cricket World Cup, I'm sure we'll do just fine without him. And even if we don't, there should still be no way back for a player that's only really interested looking after number one.
Thanks to the film Frozen we've had three words stuck in our heads this winter, and today they sum up how I feel about English cricket's most controversial character.
"Let it Go," Kev.
Photo credits – Flickr (Creative Commons – Attribution-ShareAlike 2.0 Generic (CC BY-SA 2.0)), Flickr (Creative Commons – Attribution 2.0 Generic (CC BY 2.0))

Comments
comments