Starting with Amir Khan's bout against Chris Algieri in the early hours of Saturday morning on Box Nation and finishing with Kell Brook's IBF world welterweight title defence against fellow Englishman Frankie Gavin via Sky Sports Box Office on Saturday evening, we've got a big weekend of boxing betting ahead of us and I've picked out the best bets.
Khan: 30-3 (19 KO) Pro Record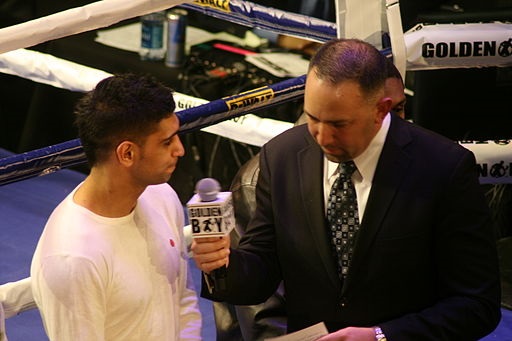 Now 28-years-of-age, Amir Khan first came to the British public's attention when winning an Olympic silver medal in Athens 2004. A technically gifted boxer with lightning-quick hand speed, Khan rose quickly in the professional ranks, but was knocked down a couple of times against much lesser opponents and was later stunningly knocked out by Breidis Prescott in the first round of their 2008 contest.
Despite hiring Freddie Roach as trainer, along with becoming a two-time world light-welterweight champion, Khan was again knocked out, this time by Danny Garcia in 2012.
So, whilst Khan lost a debatable decision to Lamont Peterson just before he fought Garcia, the bottom line is that the Englishman is a highly skilled technical boxer who has a suspect chin. Last time out, Khan impressively beat former world champion Devon Alexander on points.
Algieri: 20-1 (8 KO) Pro Record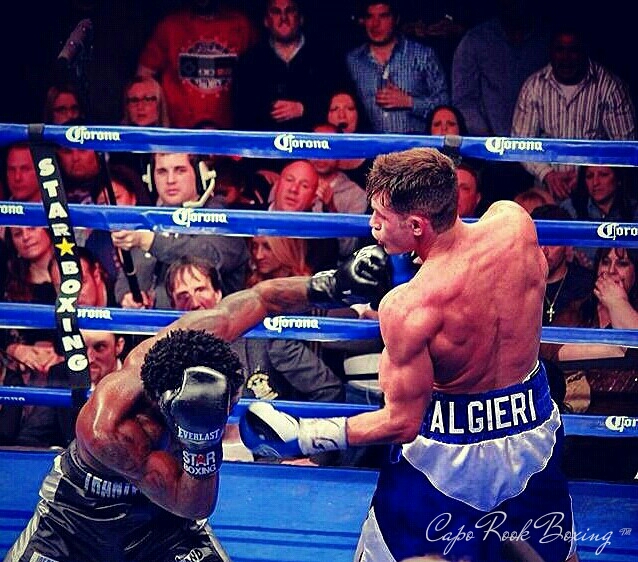 A virtual unknown in the boxing world and lined up as cannon fodder for the hard-hitting Ruslan Provodnikov, former kick boxing champion Chris Algieri survived an early knockdown and managed to outbox the 'Siberian Rocky' with one eye swelled shut to stunningly land the WBO world light-welterweight title in mid-2014.
Matched against Manny 'Pacman' Pacquiao in his next bout, Algieri was knocked down several times before losing his title and undefeated record via a wide points loss. The American was outmatched, but he again showed bravery and great heart.
Khan v Algieri Betting
Khan is offered around 1/14, Algieri is available at 8/1 and you can bet on a draw at 28/1. In terms of method of victory, Khan is priced around 8/11 to win by KO/TKO/DQ or 6/4 to win on points, while Algieri is 25/1 to win by KO/TKO/DQ or 14/1 to win on points.
The Khan v Algieri Betting Verdict
Since Khan has been stopped twice in his career, the first thing to look at in one of his bouts is how hard his opponent hits. With eight KO's from twenty wins, not very is the answer with Algieri. So, if we deduce that Khan is the better boxer with faster hand speed, it's a case of deciding how the Bolton man wins.
Now, Khan has to put on an eye-catching display and make a strong impression if he is to increase his chances of a dream fight with Floyd Mayweather Jr, so an impressive KO/TKO win or a one-sided points win are what he needs.
Since Algieri got off the ground and fought with one eye shut to eventually beat the relentless come-forward puncher that is Ruslan Provodnikov on points, while factoring in that the American survived several knockdowns before losing a scorecard verdict to Manny Pacquiao, it seems unlikely that Khan will do any better so we can expect the brave and tough, but feather-fisted Algieri to last the distance.
Worth a punt: Khan to win on points at 6/4
Selby: 20-1 (8 KO) Pro Record
Promoted by Matchroom Sport, 28-year-old Lee Selby is featherweight boxer of great technical skill. Despite suffering a loss early in his career, the Welshman has rebounded well by winning British, Commonwealth and WBC International featherweight titles in a sixteen-fight win streak.
In his last fight, the man nicknamed 'The Welsh Mayweather' impressively stopped the previously unbeaten Joel Brunker in the ninth round of their 2014 bout.
Gradovich: 19-0-1 (9 KO) Pro Record
A tough Russian fighter who compiled an amateur record of 127-23, Evgeny Gradovich won the IBF world featherweight title in an upset of Billy Dib in 2013. Defeating Dib once more in the rematch, Gradovich has defended his title four times in total, drawing against Jayson Velez most recently.
Selby v Gradovich Betting
Selby is offered around 2/5, Gradovich is available at 5/2 and you can bet on a draw at 25/1. In terms of method of victory, Selby is priced around 3/1 to win by KO/TKO/DQ or 10/11 to win on points, while Gradovich is 8/1 to win by KO/TKO/DQ or 9/2 to win on points.
The Selby v Gradovich Betting Verdict
To be honest, the price about Selby seems a bit short, and we shouldn't forget that his opponent is undefeated, but Selby is one of the best boxer's that Britain has produced in a long time and should be able to justify his favourite tag.
However, as usual, I'm not betting at a general 2/5 price, so if we note that Selby only has eight KO/TKO wins from twenty victories, the Welshman to win on points looks like the most sensible betting pick.
Worth a punt: Selby to win on points at 10/11
Brook: 34-0 (23 KO) Pro Record
Part of the famous Ingle gym in Sheffield, 29-year-old Kell 'Special K' Brook is a softly spoken man who packs a heavy punch in the ring. Undefeated and the current IBF world welterweight champion after beating Shawn Porter for the title last year, Brook survived a leg stabbing while on holiday and easily defeated Jo Jo Dan by KO in his comeback fight earlier in 2015.
Craving a domestic super-fight with rival Amir Khan, Brook has so far been denied his wish by a reluctant Khan, but can see the public's clamour for such a bout increase if he impresses in defeating Gavin.
Gavin: 22-1 (13 KO) Pro Record
England's first ever world amateur champion after winning gold in 2007, 29-year-old Frankie Gavin is a technically skilled southpaw boxer who has lost just once as a professional.
Nicknamed 'Funtime,' Gavin was downed en route to a split-decision points loss to Leonard Bundu in mid-2014, losing his Commonwealth welterweight title in the process.
Winning the then vacant Commonwealth title back after defeating Bradley Skeete on points later that year, Gavin can be summarised as a superb technical boxer with weak punching power.
Brook v Gavin Betting
Brook is offered around 1/10, Gavin is available at 7/1 and you can bet on a draw at 28/1. In terms of method of victory, Brook is priced around 4/7 to win by KO/TKO or DQ or 15/8 to win on points, while Gavin is 20/1 to win by KO/TKO/DQ or 10/1 to win on points.
The Brook v Gavin Betting Verdict
Whilst Gavin is slightly taller than Brook in height, 'Special K' will be the bigger man in terms of muscle mass and is no doubt the bigger puncher of the two. On the other hand, Gavin is a decorated amateur and a former world champion in the unpaid ranks, so he is probably the better technical boxer.
Given the above mix of dynamics, and my expectancy that Brook will find a way to win, a KO/TKO win for the Sheffield man looks most likely, but priced around 4/7 we'll have to look elsewhere.
Instead, if we deduce that Gavin's game plan will be to cautiously move into range, land a few punches and then move back out of range, he and his awkward southpaw style should be good enough to take Brook into the latter rounds. As such, we'll take a price-oriented bet on over 8.5 total rounds.
Worth a punt: Over 8.5 total rounds at 8/11
Of course, whether you do or don't opt for a wager, have a great weekend and feel free to contact me on Twitter via@JCLaLiga if you have any questions or feedback.
Photo credits – Flickr (Creative Commons – Attribution-ShareAlike 2.0 Generic (CC BY-SA 2.0)), Wikimedia (Creative Commons – Attribution-ShareAlike 3.0 Unported (CC BY-SA 3.0))
Comments
comments