Trainer Olly Murphy particularly enjoys this time of year having enjoyed his first major breakthrough when Hunters Call landed what was then the Racing Welfare Handicap Hurdle at Ascot in 2017.
Four years later and the trainer is back at Ascot this weekend with a chance of scooping another big prize at the fixture with Thomas Darby tackling the Grade 1 Long Walk Hurdle.
Murphy's yard has been in searing form this season, so we caught up with him to find out what the secret is to his success, get the lowdown on his weekend runners and catch up on how Hunters Call is four years on from his moment in the sun.
Before we look ahead to the weekend, can we quickly go back to Cheltenham last week. You must have been thrilled with Hunters Call finishing third in the International Hurdle?
He's a horse that's very close to my heart. He's turning 12 in a couple of weeks and he looks to have retained an awful lot of ability still. At Cheltenham I thought he'd jump the last and keep going and it would be a fairytale, but it wasn't to be. I was so proud of him though.
I don't know where I'm going to go next with him, although there's a valuable race at Lingfield next month that might suit him. He'll have a few more races yet and he's given me some great days.
That performance almost epitomised your season so far – a horse running out of his skin in a big race. What do you put the form of the yard down to?
I think confidence is a big word in why it has been working so well. I have confidence, the owners have confidence, the staff have it and it's always a massive thing in sport. I've always had a lot of self belief and things have been going so well. I've tried to improve the quality of the stable and concentrate on the winter and I think that's paying off.
I've got a lot of owners who have put a lot of faith in me and I'm pleased to be able to repay them. The future looks bright as I think our young horses are our strongest. We want to be the best and compete with the best.
You are represented in the Grade 1 Long Walk Hurdle (2.25) at Ascot with Thomas Darby, an emphatic winner of the Long Distance Hurdle last time. How are things with him?
He's in good form and you have to take him racing with an open view because he either turns up or he doesn't, although his run last time was the first occasion he'd run in a tongue tie which is notable. He's going there with plenty of confidence as a result and I'll be interested to see whether he can back up in a tongue tie this time.
I'd have loved another week between the races with him if I'm being picky, but it's a Grade 1 and there aren't many of these a year, let alone ones you think you have a good chance in. I'm looking forward to running him and I'm excited to be competing in big Saturday races like this.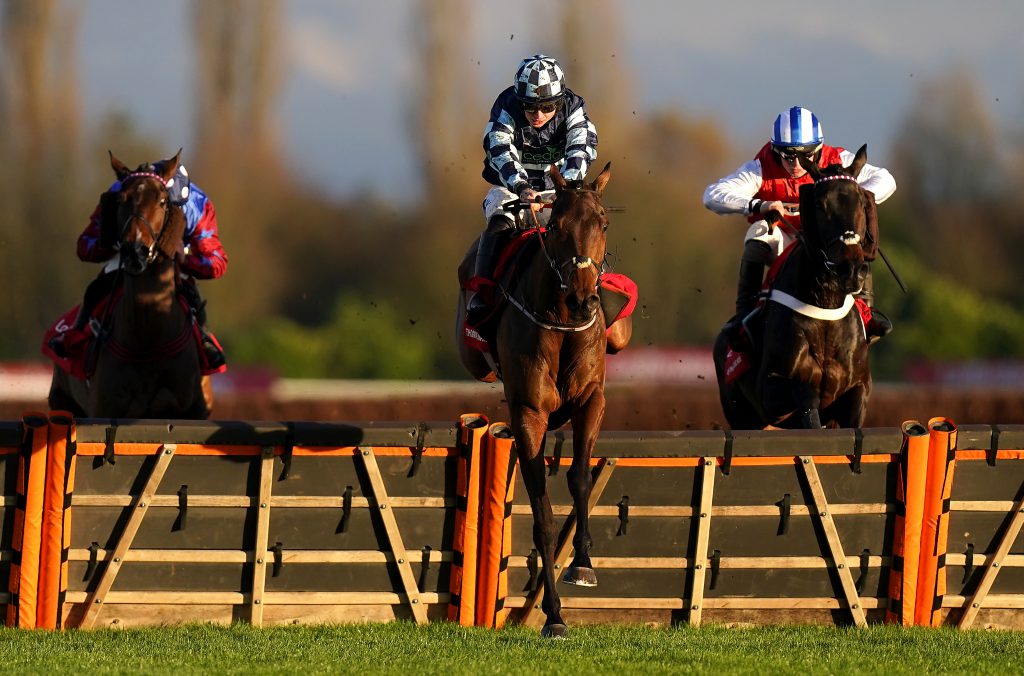 Itchy Feet gave you a first Grade 1 earlier this year, but what does it mean to you to have a chance of landing another with Thomas Darby?
I'm a young trainer that's trying to compete with the big boys and we've been able to do that this year a lot more than we have been on a Saturday in the last few years. I've got horses that are able to compete on the big stage now and it helps you climb up that trainers' table. You want to be competing with the best and it's nice to be doing so.
The race is also notable for being the first time Fergus Gregory, your stable conditional, rides in a Grade 1. What gave you the confidence to give him such a big ride?
Fergus has been with me since he was a 10lb claimer and it's quite a proud day for me to be able to give him his first ride in a Grade 1. I'd like to think I've been a big help to him in his career so far and he's a lad that's worked very hard from day one because he does have some struggles with his weight.
He's having a really good year and is riding with a lot of confidence. The owners are delighted to be giving him a chance on a big day as well and there'll be no pressure on our end, we want him to go out and enjoy himself and hopefully we can finish in the money or better.
Your stable jockey Aidan Coleman is suspended for the next week or so, but what has it been like working closely with him?
Aidan's my stable jockey and sadly we're without him now until December 28, which is a shame but that's the way it goes. But it's worked really well having Aidan here working beside me for the last 18 months as he's a jockey with a lot of experience and the man for the big day. I've learned an awful lot having him as my stable jockey and we've got a really good working relationship.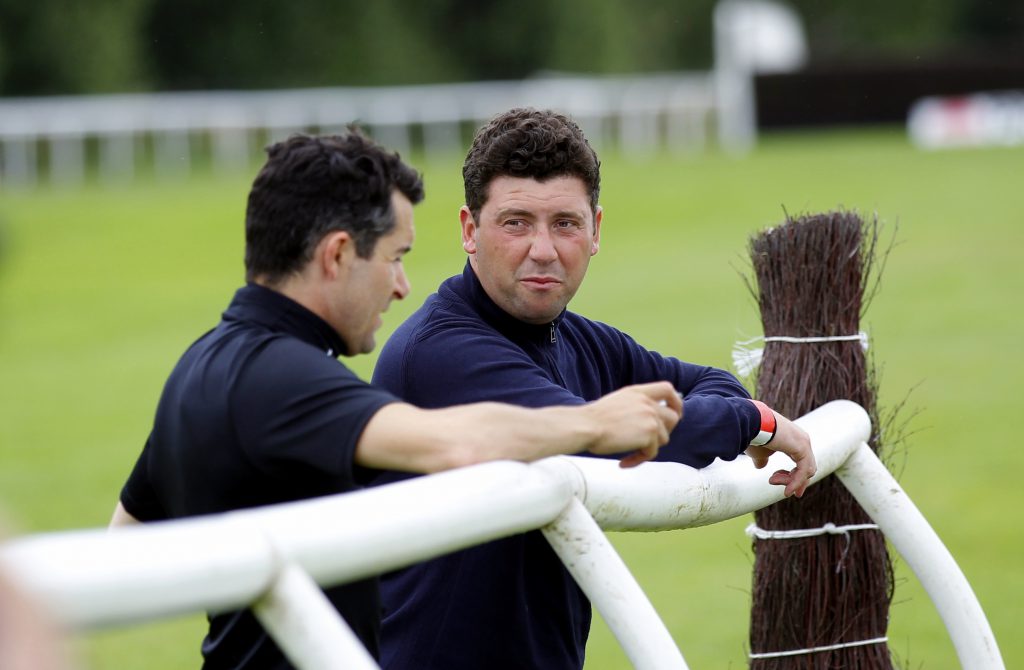 Back to Saturday's racing, and Calipso Collonges is looking to improve on his second in the 2019 Tommy Whittle Chase (2.40) at Haydock. How do you rate his prospects?
He's in really good form and we know he loves testing ground and is a solid jumper, which is what you need at Haydock. He hadn't won for a long time before doing so last time, so his confidence is up and I think we have to say he has a solid each-way chance in a competitive race.
The promising Mackelduff also runs for you at Haydock in the 2m3f handicap hurdle (2.05). What can you tell us about him?
He's a nice horse and I think he's on a fair mark for this race. I think he's going to be a lot better than his mark, although whether it's in this race or next year when he jumps a fence I'm not entirely sure.
We're going to go for the Lanzarote Hurdle at Kempton next with him and he is progressive. The big long straight at Haydock will suit him well and his run at Cheltenham the last day was better than it looked as he got outpaced and then stayed on well without getting a hard time of it. His Aintree form has worked out well too from earlier in the year.
And, finally, we are getting ready for plenty of racing over Christmas. What are you looking forward to most?
We've got plenty of horses to run so it's hard to pick one out. We're going to try and keep the good form going and, as we've said already, there's a lot of confidence in what those horses might be able to achieve over Christmas. We'll then give some of them a little break through January and have them spot on for the nicer prizes in the second half of the season.
Comments
comments