Jonjo O'Neill Jr made his breakthrough at Grade 1 level last weekend when steering Champ to an authoritative success in the Long Walk Hurdle at Ascot.
Already a winner at the Cheltenham Festival and champion conditional jockey last year, O'Neill is spearheading a new generation of jump jockeys coming through and making their mark on the sport as familiar faces such as Sir Anthony McCoy, Ruby Walsh, Richard Johnson and Noel Fehily have hung up their saddles.
O'Neill is set to be in action on Boxing Day, so we caught up with him to talk Champ, find out about his Kempton rides and find out about his aims for the future.

You showcased all the toughness jump jockeys are renowned for by making a rapid return from a serious shoulder injury last month. How is your shoulder and how have you handled falls?
As with everything it takes time, and I did push it to be back when I was. I was lucky that I started back slowly enough with safe rides and horses that I would not be likely to fall from, or if I did not take a hefty blow. Since then when I have taken a fall, I've come out of it okay, so I'm comfortable and confident riding with it. If I was going to be able to ride at this time of year, I needed to be back riding beforehand to get me ready, so it was worth pushing it and it's given me the chance to ride horses such as Champ and Soaring Glory.

Champ provided you with your first Grade 1 winner in the Long Walk Hurdle last week. What was that like?
It was massive. It was the one thing I set out to do this year to win a Grade 1. However, it's not as easy as that and just getting on these horses in the first place is tough. I was lucky that it came up as a chance ride as Nico de Boinville chose to ride Buzz and JP [McManus, owner] has always been a big supporter of mine.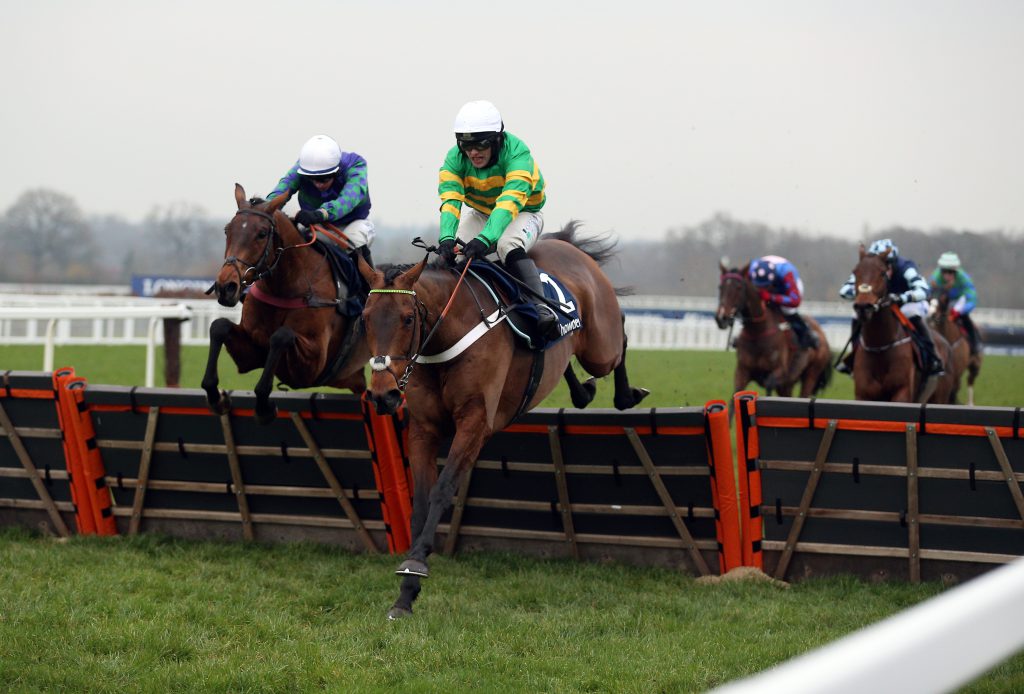 What did you make of Champ's performance back over hurdles at Ascot?
He's quite keen in his races and I just had to try and keep a handle on him in his races. We got motoring down to Swinley Bottom and the one thing Nicky said to me was not to disappoint him, so I had to factor that into what I did. I wanted him to go through the race feeling like a beast and I knew his main asset was his staying ability. I rode him on instinct, and I knew after the second last he was going to win, I didn't doubt it for a minute.

And where would you go with Champ – the Cheltenham Gold Cup or the Stayers' Hurdle?
I don't know the horse a huge amount and obviously Nicky [Henderson, trainer] knows him better than anyone, so he'll make the best choice for the horse in the long term. To me, Champ looked like he had issues over fences as he has had problems with his back. Riding him on Saturday he jumped hurdles a lot easier than he did fences and through the whole race he was in his comfort zone.

Cloth Cap did not quite seem himself at Ascot, refusing to jump the last fence. How is he?
He can be a bit of a monkey alright, and he's been known to be like that – things like running out in his schooling at home, for example. He'd scrambled over the second last a little and I just wanted to get him over the last fence, so I got him right back on his hocks and he took the message a little too far and decided he would interpret it as me telling him to stop. He's absolutely fine and in one piece and there's nothing to be concerned about with that run. That's him and we'll find another race for him to get back in the groove.

You ride Soaring Glory in the Grade 1 Christmas Hurdle at Kempton. How do you rate his prospects?
He was in the Betfair Exchange Trophy at Ascot last weekend, but we didn't think the ground would suit him as he's a much better horse on good ground. It didn't go to plan last time, but I knew passing the post at Newbury he wasn't himself and he didn't run to what he could do as he won a more competitive race at Ascot the time before. It was almost like he was asleep because of how the race was and it is one of the sayings in racing that often the best way to get a good horse beat is when they run in a bad race. All I can say is that he's doing really well at home and working great. He's got to step up on what he's done but it's an open enough race for a Christmas Hurdle.

You don't have a ride in the King George, but who would you partner if you had the choice?
Minella Indo is obviously the horse to beat as the reigning Cheltenham Gold Cup winner, and it's great that he's coming over to run in the King George. However, if I could ride anyone in the race it would be Clan Des Obeaux. Course form is always massive in a race like this, especially at a tight course such as Kempton – it really does suit some horses better than others. He's not being talked about as much as some of the others because of the preparation he's had this year, but I thought he was really impressive at Punchestown last season and he's a horse that knows what this race is all about.

An Tailliur contests the 2m5f handicap hurdle at Kempton. Do you think he can add to his winning streak?
He worked well on Tuesday and this is a race we earmarked for him a couple of months ago if he came through his races in between in the right way. He's taken a long time to get the hang of things and he was a babyish horse last year. Since he started winning it's really boosted his confidence and you can see that in his work at home as well as on the course. He's entitled to go for a race like this even though he has to step up on the form he's shown so far.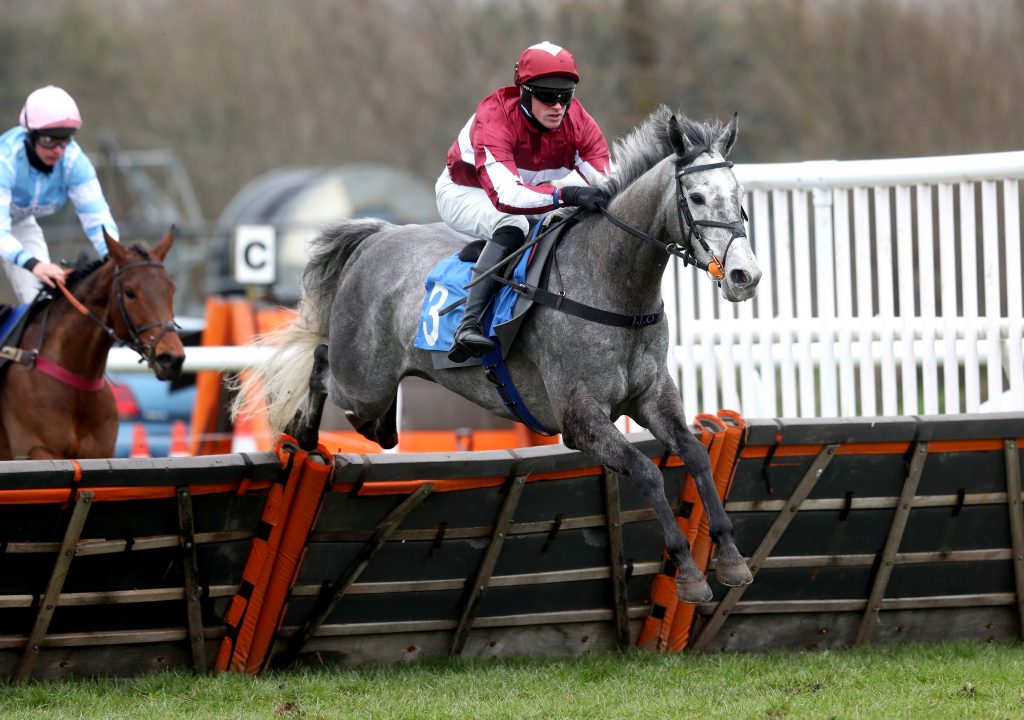 And, finally, as we prepare for 2022, what is your aim for the year?
I have to say winning the Long Walk Hurdle on Champ gave me a real taste for those biggest races and I want to be competing in them more regularly – that's where I want to be. I don't get overawed riding in those races and I think I can make a mark in them. If I can be a regular in those kinds of races next year that would achieve my aim for the year.
Comments
comments