It has already been a memorable season for trainer Evan Williams, with big victories for his yard at Ascot, Cheltenham and Haydock.
These successes have added to a superb 2021 for Williams after he kicked off the year by landing the rearranged Welsh Grand National at Chepstow with Secret Reprieve, who has not been seen since having narrowly missed the cut for the Grand National at Aintree in April.
With Secret Reprieve bidding for back-to-back wins at Chepstow, we caught up with Williams to discuss his chances, find out about the yard's good form and reflect on the passing of Silver Streak.
Sadly, there will be no crowds at Chepstow again this year due to coronavirus restrictions. What are your thoughts on that?
It's going to be a very different feeling as the crowds and what the course does for them is a massive part of what makes the day such a special occasion. I do feel very sorry for Chepstow as they do so much for everyone on that day to make it really stand out, but sadly that's the world we live in at the moment and we just have to keep moving forward.
You landed the Welsh Grand National last season with Secret Reprieve. What was that like?
It was a relief more than anything to be perfectly honest with you. It was something that I had been trying to do for a long time, so it meant a lot to win the race. It was the race I held the highest of all in trying to win and is one I'd love to be able to win again.
Secret Reprieve is just the latest star staying chaser trained by you after the likes of State of Play, Cappa Bleu and Buywise. What is it about these horses that you like so much?
I love those horses and their courage. To me, staying chasers are something I was brought up with coming from a pointing background, so I've always appreciated them. I think they're the pinnacle and everything I look for in a racehorse. Some people like fast two-year-olds, some want Royal Ascot horses and others want two-miler chasers, but for me those brave staying chasers are the epitome of a horse and I love being involved with them.
Secret Reprieve is attempting to win the Welsh Grand National on his first run since winning last season's race. How do you rate his prospects?
I'm very chilled about it. He's got a really tough job to be running in this race first time out having been off for a long time, since winning the race last year in fact. It looks a harder race this year than it was last year with Native River lining up in there. He's one of those horses that I hold in the highest esteem and he gives the race a different dynamic. It's going to be a big ask for us.
Have you been able to plan beyond the Welsh Grand National for him?
In an ideal world we would have had a run coming into this race and I could be more confident about his prospects in this and going forward, but we're on the back foot because we are going to Chepstow first time out. As we're on the back foot the best approach is to take it one race at a time in terms of plans. So, we'll see what he can do on Monday and then take it from there.
Golden Whisky is also in action in the 2m3½f handicap chase. How are things with him?
He's in good form and he should like the ground. His comeback run at Aintree was fine, but he'll appreciate going back up in trip again.
You have had a terrific season so far, what do you put that down to?
We're very lucky that first and foremost we have the horses to do it. We really have been lucky to have the horses here that can compete and run well in those big races; if you don't have the horses then you aren't going to be running in those good races whether the horses are in good form or not. We've got the ammunition and it's been brilliant to see the horses do so well.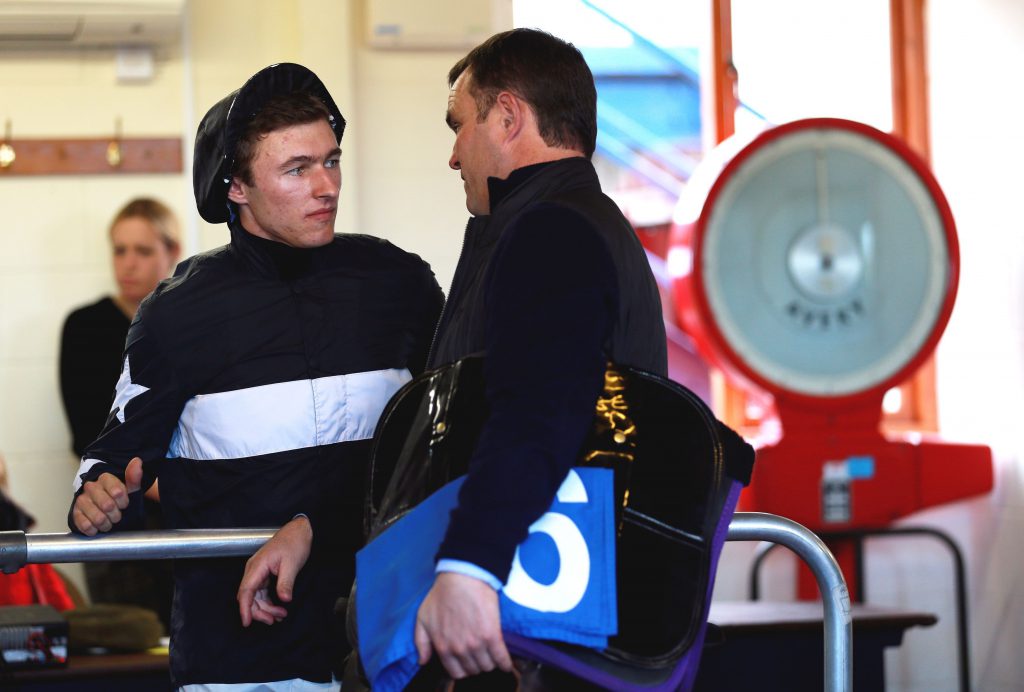 You are also notable for being very loyal to your jockeys, first Paul Moloney and now Adam Wedge. Why do you take this approach?
I believe in life that you should stand by people and it will bring out the best in them. I do think that these days people are too quick to change, and 90 per cent of the time when something doesn't go to plan it's my fault rather than anyone else's.
And, finally, there was the sad news that the popular Silver Streak had to be put down recently. What is your abiding memory of him?
The messages and the whole flow of emotion from so many people about his passing has been something that has really touched me. I've said before that he was a great friend to me, and he was a wonderful horse to be involved with. He could be a crotchety devil in his box, but he loved his work, he loved his food and he loved his racing. I think one of the things that people really liked about him was that he always went out there and gave his all, he really wore his heart on his sleeve and tried hard.
Comments
comments