How to play online slots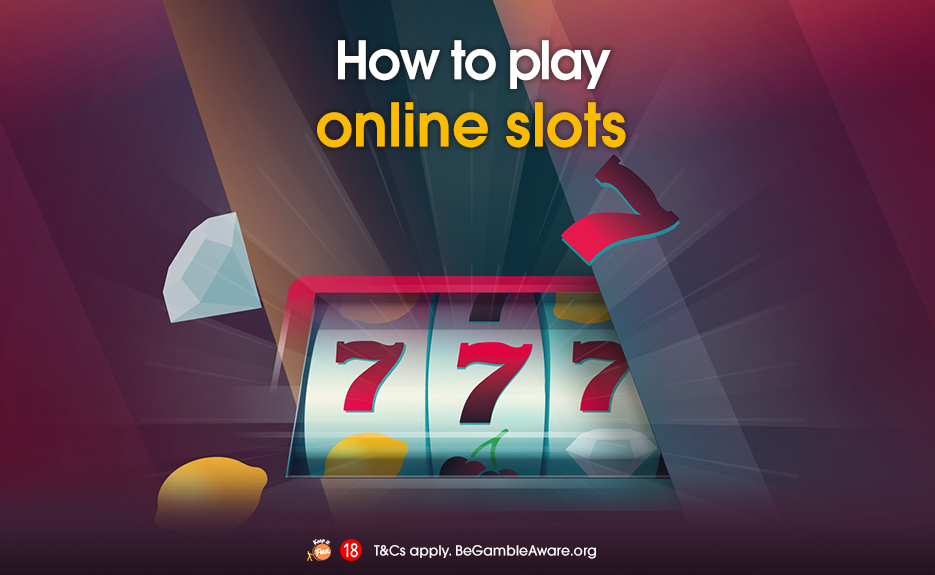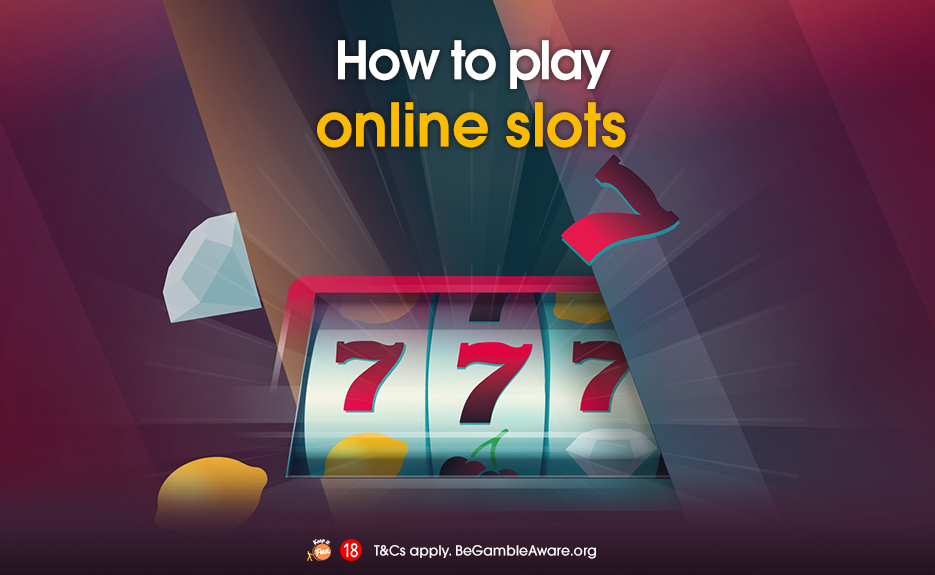 When you take a spin on online slots for the first time, you might be a little overwhelmed by all the options you're faced with. Our guide will teach you all you need to know about how to play online slots, and how to choose the right game for you. Plus, you'll get some useful tips to help you make the most of your online gameplay.
A short guide to playing slots online
Online slots games share a lot of similarities with the machines you might recognise from your local casino – simply place your bet, set the reels in motion, and line up the winning symbols in order to earn a payout.
What sets online slots apart from in-casino games is that many have their own special features – plus, you can play in the comfort of your own home! Creating an online account with us lets you experience an exciting variety of games, regardless of where you are.
To help you get started with online slots, we've put together some of the key things you need to know.
The main features on online slot machines
Each display will vary from game to game, but we've listed some of the most important things you're likely to see onscreen:
Balance: This is how much you've got in your account and what you've got available to bet.
Display box: When you win, this box will show you what you've earned.
Paytable: Shows what the winning combinations are, as well as how much you can get for them.
Reels: This is the main feature of all slots games. While traditional machines often had three reels, five-reel slots have surged in popularity and some games features many more.
Bet per line: Where you set the amount you want to wager on each line.
Number of lines: Where to choose the lines you want to bet on.
Total bet: The total amount that your next game will cost with all your bets for each line.
Play: Whether it's a button or a classic one-armed-bandit-style lever, this function lets you spin the reels and hopefully get a winning combo.
Auto: Press this button if you want to let the game play by itself
Key terms to know when playing online slots
These are some of the phrases that you'll be seeing a lot of, and it pays to know what they mean:
Payline: To win at slots, you need your winning combination to line up here. Many games have a lot of paylines that you can bet on.
Wild symbol: These images basically represent whatever you need them to. So, if they fall on the payline alongside other winning symbols, that means a payout for you.
Free spin: You could win free spins on certain slot games, which basically means you get another try without any extra cost. Also, check our

promotions

page to see if we're offering free spins on our slots.
Re-spin: This is very similar to a free spin, as winning a re-spin earns you an extra game.
RTP: To work out your chances of winning, this is a vital piece of knowledge to have. RTP stands for return to player and is the average percentage of money that's paid back to players compared to what they put in.
To learn more about the words and phrases used in online slots, check out our dedicated glossary.
Types of online slots
The great thing about online slots at Grosvenor Casinos is that you can choose from a great variety of games, so you're sure to find a style and pace that you enjoy. Some of the main types of games you'll come across include:
Jackpot games: There are different types of jackpots that you have the chance to win while playing online slots, including:

Daily Jackpots: Grow throughout the day and are dropped at a certain time
Must Go Jackpots: Available across certain games, and must be won before the jackpot reaches a set amount.
Network and private jackpots: Such as Jackpot King, which have certain parameters and are linked to specific games.

Branded games: 
These include games that are based on some of your favourite TV shows, such as Who Wants to be a Millionaire, Deal or No Deal, and Game of Thrones.
Multi Bonus: These types of games include a variety of features and bonus rounds, to add variety and complexity to the overall experience.
Easy Play: These online slots are great for beginners and feature a simple payline setup.
Choosing the best slot game for you
Think about your playing preferences when choosing online slot games, as that'll be key to ensuring you're comfortable with the style of game, so you can hopefully earn higher returns.
When it comes to your chances of winning, online slots are all about volatility, which is the relation between the stakes of the game compared to the size of the prize. It helps you to understand how often you can expect to win a certain game, and how large your winnings could be.
For example, you might be less likely to win in a high volatility slot game, but the returns will be larger. Alternatively, a low volatility game tends to deliver more winning rounds, but lower prize amounts. Choose your games based on the level of volatility that best suits the way you like to play.
If you're new to slots or just want to keep things as simple as possible then try out classic slots – with fewer paylines and winning combinations to think about, you can focus your attention more easily. If you like to spread your bets a bit more and find different ways to win, multiline games will be a great choice for you.
Slot machine tips
One of our top tips for how to play slot machines is to look at the RTP and the volatility of the game you're playing, as that'll indicate how good your chances are (the higher the RTP percentage, the more money is returned in the long run).
It's worth planning out your bets too. You could wager higher amounts to try to raise the stakes and potentially win a bigger payout. But keep in mind that, if you lose, your gaming session will be cut short. Placing smaller bets could mean you get to play a bit longer. Always ensure to play within your means and never bet more than you can afford.
If you choose a multiline game, betting on all the paylines will give you more chance of winning. However, this could prove costly and might lower your return somewhat. Another way is to mix up the paylines that you bet on, which will lower the cost of your bets and keep things interesting.
Now that you've got our advice o to play slots, why not give our online slots a try and see if you can find some success! Alternatively, check out our blog for more tips on online slots and other Grosvenor Casino games.
Comments
comments