Have you ever wondered why every James Bond film includes a breathtaking casino scene? Join us as we take a look at the role gambling plays in the iconic franchise. We also find out if Bond's roulette strategy really works and if it's worth including in your own game.
Since the first James Bond film burst onto the scene in 1962, the lifestyle and personality of Her Majesty's secret agent has fascinated more than the storylines. Some of the most memorable scenes have been set in casinos, and roulette is the man's game of choice. But why include gambling at all? And does Bond's game strategy really work? Let's find out.
The role of gambling in the Bond franchise
To answer this question, we have to go back to the original Ian Fleming novels — because this is where gambling is first associated with the character of James Bond. In subsequent films, he tries his hand at card games like baccarat and poker, but Bond's creator wrote roulette as the spy's game of choice. And, indeed, the very first Bond story opens with 007 at the roulette table.
It's likely the author used the glamorous Monte Carlo gambling scene to let us know that here was a lover of beauty and the high life; a man who could keep his cool under pressure, master his environment in the face of risk and danger, and execute his strategy with sophistication and intelligence, and do this while never breaking a sweat. Pure fantasy, of course, but is there something to the way he chose to play that game in the opening scene? We'll take a swing at his strategy and whether it's likely to work for you, but first let's take a quick look at our favourite James Bond casino scenes.
Top 3 James Bond gambling scenes of all time
1. Casino Royale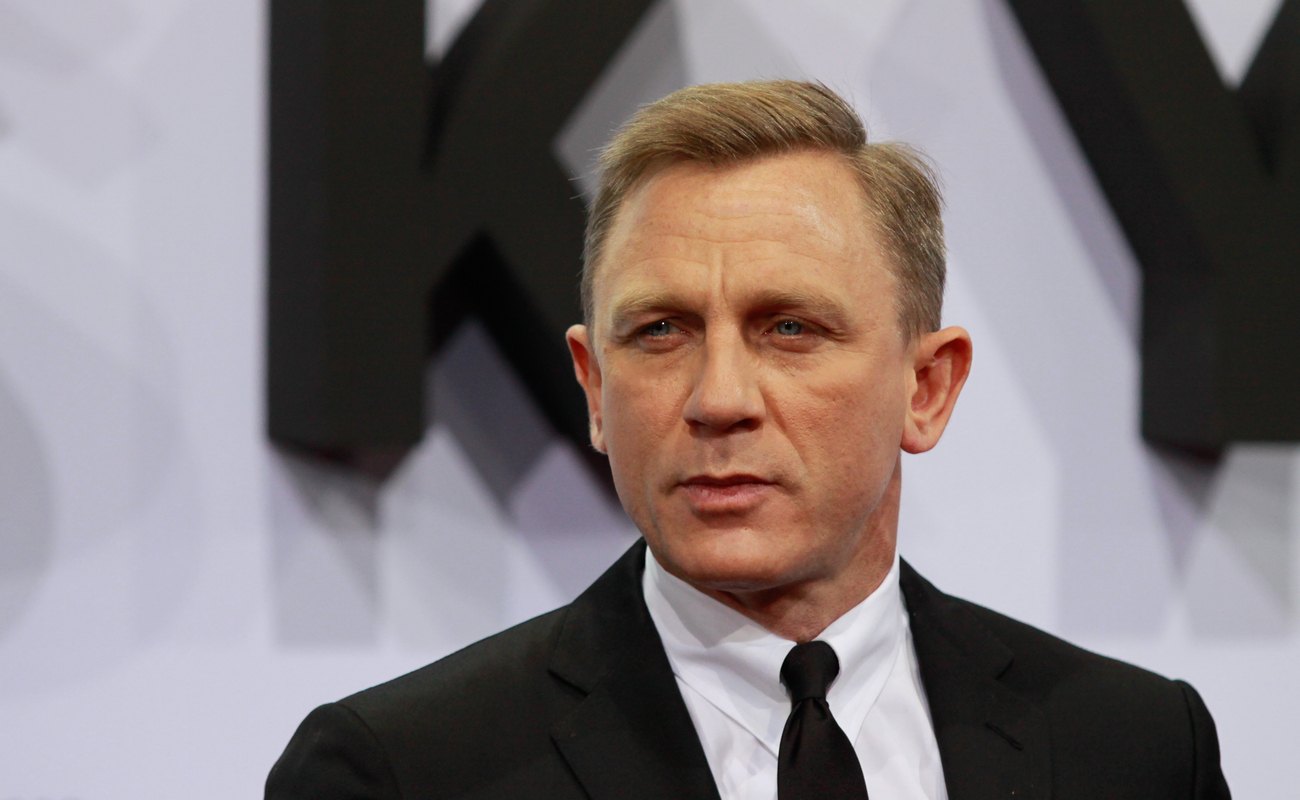 We love the elaborate gambling scenes in this 2006 James Bond instalment. They're the perfect setting for a more aggressive and complex Bond, played by Daniel Craig. Unlike Fleming's original roulette scene, this time Bond is pitted against the villain in a poker game. The stakes have never been higher or the tension more palpable in this game of Texas Hold'em, but Bond wins out in the end with a straight flush and tips the dealer $1 million.
The ultimate confrontation takes place during a poker tournament at the iconic Casino Royale in Monte Carlo. If you play online games often, you'll be familiar with Texas Hold'em. Whether played as online poker or at a land-based club, the poker variant challenges players to take risks, make shrewd calls at just the right time, decode and best one's opponents, and raise or fold – which is exactly how James Bond manages to save the day time and time again.
2. Dr No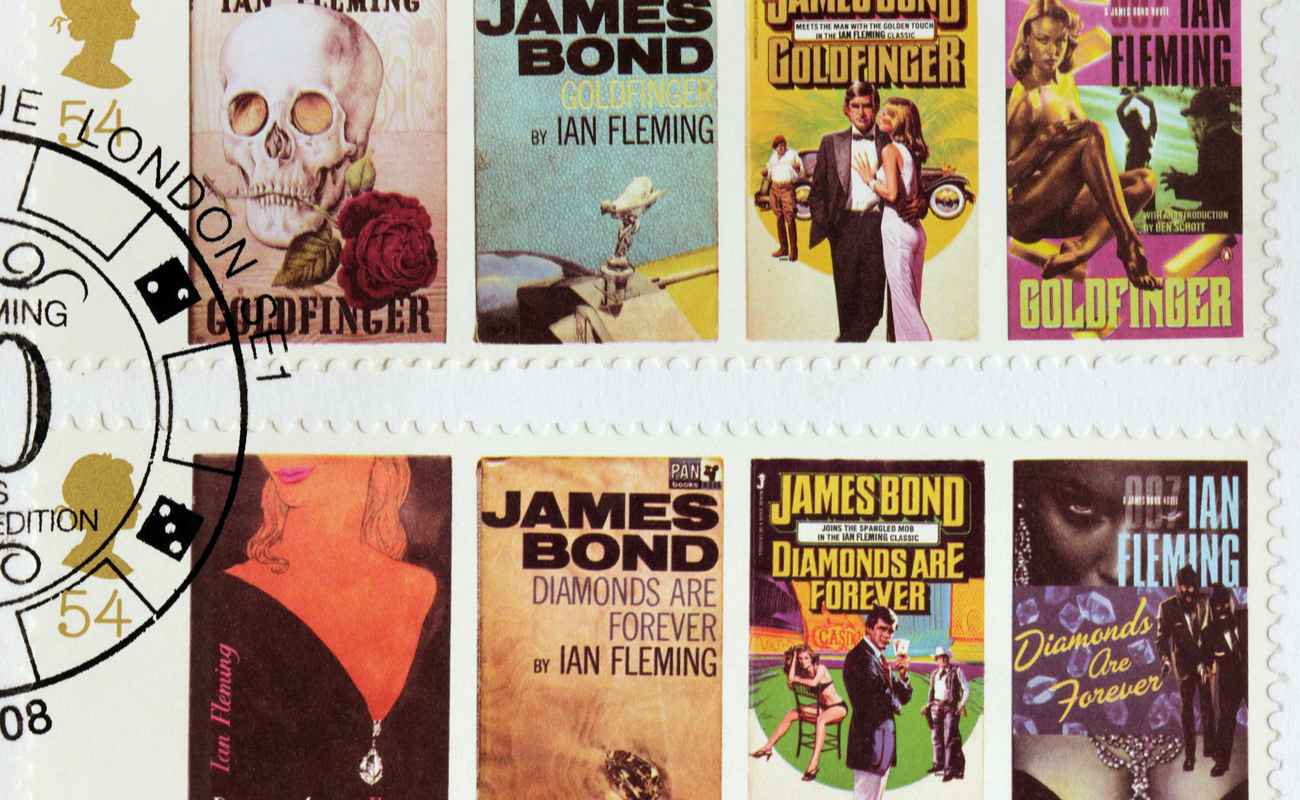 We have to go all the way back to 1962 to enjoy the first gambling scene in the first James Bond film ever made. The location is Le Cercle, which is based on a classic London club. The game played by Sean Connery is Baccarat, or Chemin de Fer to be exact. It is during this unforgettable scene that the line: "The name's Bond. James Bond." is delivered for the very first time. By the way, the vintage version of Baccarat (Chemin de Fer) is still played in France.
3. Diamonds Are Forever
We move to Las Vegas, 1971, for this scene. The location is the fictitious Whyte House and this time the game is Craps. Bond not only seduces Plenty O'Toole in this scene, he also manages to bag $65,000 – a small fortune back in the day!
We have to wonder if generations from now, Bond might best the storyline villain from an online casino accessed easily from his smartphone or tablet while sipping a coffee (Gran Cafe Premier Grand Cru, of course) at a palazzo café in some exotic locale!
The James Bond roulette strategy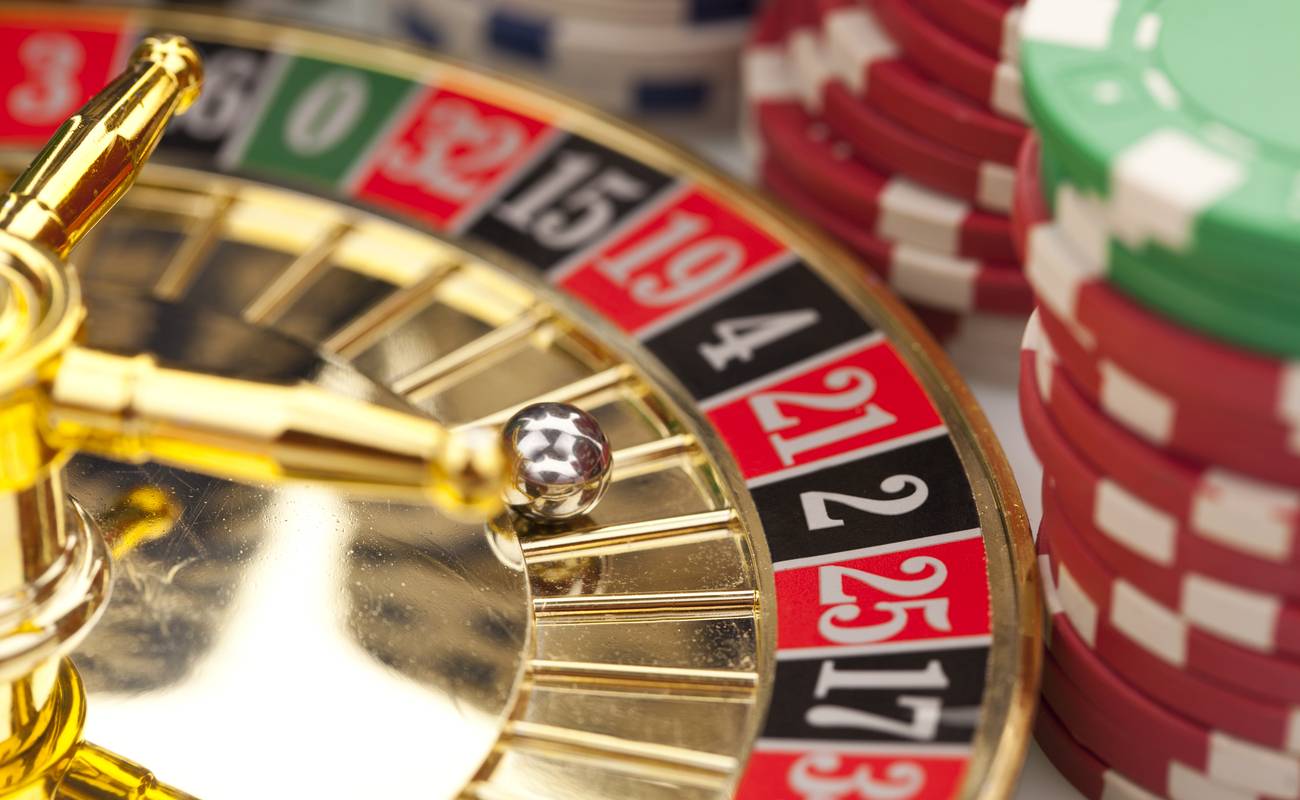 Keep in mind that this strategy was created for the European roulette wheel due to the single zero and house edge. In essence, the strategy is a flat betting system so the amount of money bet each time never changes and bets are typically placed in units of 20.
Three bets are placed in this way: 14 units on 19-36, then five units on a line bet 13-14-15-16-17-18, and one unit on zero. You may raise your bet so long as the proportions remain the same. In this way, you'll have bets covering 25 numbers and 12 occasions when the bet can lose. If a ball hits: 19-36, you win eight units (or £8, £80 or £800 depending on your bankroll); 13-18, means a win of 10 units (or £10); zero, 16 units (or £16) can be won; but 1-12 means you'll lose 20 units (or £20). If you're playing online roulette, you could play the strategy and beat the house using a free-bet.
Now is a good time to discuss the house edge. Let's assume that we spin the wheel 37 times and each of the numbers is hit once. The odds look like this: 0 (outcome), 1 (times), £16.00 (profit); 13-18, 6, £60.00; 19-36, 18, £144.00; 1-12, 12, -£240.00. So your total profit for every 37 spins would be -£20.
Imagine the ball hitting the first 12 numbers a few times in a row and you'll see the inherent flaws in this strategy. Although you may also be about to hit the winning streak of a lifetime.
Here's one for the books! Legendary James Bond actor, Sean Connery, hit his winning streak of a lifetime when he visited Casino de la Vallee in the Aosta Valley region of Italy in 1963. Of course, he made a beeline for the roulette table and placed a straight-up wager on number 17. No luck. But that didn't stop the Scottish actor. He put down the same bet again, and failed a second time. But it was going to be a case of 'third time lucky' for Connery. Number 17 came up and he made the same bet again. Witnesses to the now-famous gambling event, were astounded when 17 came in again, but that wasn't the end of it – he won on 17 another three consecutive times then quit the table. His odds were about 50,000:1!
If you're an experienced player, you might be wondering if a progressive betting approach might help. Here's why we think not. The especially steep betting scale might see you wagering large amounts after a few games and this is risky when taking into account how small your win might be once your losses have been covered. Also, keep in mind that if you hit the table limits, you may not be able to make up for your losses.
If you're going to try a progressive betting system anyway, make sure you go with the classic Martingale system or Fibonacci strategy. Of course, there isn't a roulette strategy out there that's guaranteed to win so keep in mind when using the James Bond Strategy that it's best to stick to flat betting or you risk falling behind quickly.
The Martingale Betting Progression would work like this: you could bet one unit on red and lose. Your next move would be two units. A second loss would see your bet doubled to four units, then eight, and so it would continue.
Whether you use the James Bond Strategy, Martindale or Fibonacci, if Lady Luck isn't smiling, you won't be winning. To be successful, you must predict the winning number. All the strategies out there are really nothing more than betting systems and they do help us to feel more in control of our game. But chin up! What keeps us coming back to the tables, or switching on for another go at our favourite live casino games, is that we just never know when Lady Luck is going to tap us on the shoulder. And although the size of our wagers may vary, she has no respect for gender, age or social standing. At one time or another, she smiles on all of us.
Comments
comments