The Goliath has been put to bed for another year, but what an event it was this year at the sumptuous Ricoh Arena in Coventry, the biggest live poker tournament ever held outside of Las Vegas!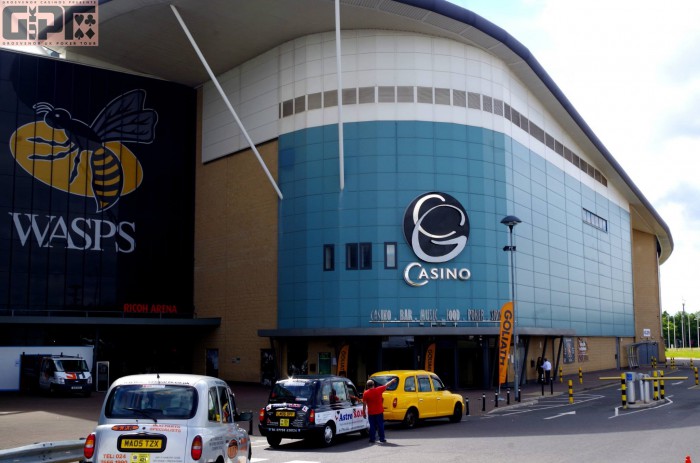 I can honestly say the Goliath is the most fun tournament I've ever played. The attitude of players at the table, the buzz of the sheer size of the event, the recreational nature of the playing styles on show, and the fact you can win £75,000 for a £120 investment is mind blowing.
Everything runs so smoothly too. There's over 4000 people to sit throughout the seven day ones, over a hundred top quality dealers (half of whom were flying straight to Barcelona for the EPT after Goliath), a conference room to convert into the biggest poker room I've seen outside of Vegas, a live stream, complete with commentary team and bloggers, and that's before you mention the side events.
I've played Goliath a number of times before, but the 2015 version was undoubtedly the most fun, the most slickly run, simply the best tournament outside of the WSOP!
There's even some famous faces around. Anyone remember the mighty Warrior from ITV's Gladiators? Or former Fulham and Northern Ireland manager Lawrie Sanchez, the man who scored the goal to win the FA Cup for Wimbledon's Crazy Gang in 1988.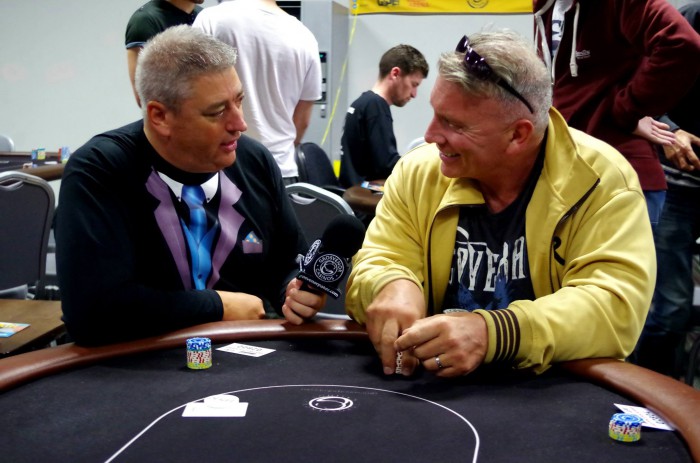 Goliath started for me with the Dave v Goliath promotion. Grosvenor had run a competition to find 12 amateur players called Dave (or have Dave in their name, middle names and surnames too) and the idea was the three Grosvenor pros – Joe Beevers, Ellie Biessek and myself – would give these Daves a crash course in how to play poker like a pro, how to tackle a huge event like Goliath, and how to win it, all over a weekend bootcamp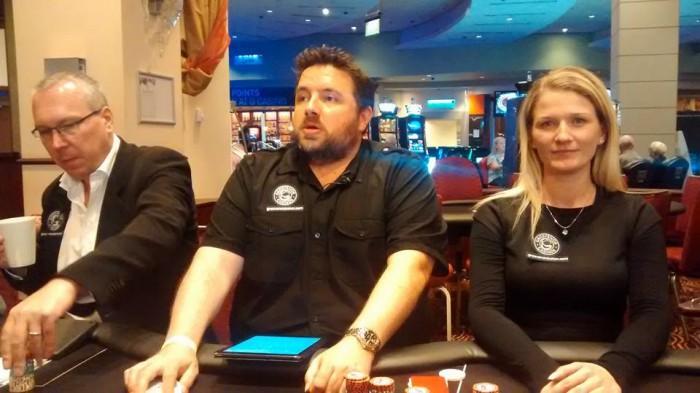 We split the training into key areas. On Friday morning Joe led a discussion on basics and etiquette, making sure our Daves knew what to expect at a professionally run tournament, how many chips they'd start with, how the blinds and dealer button worked, how to call or raise and lots of little things that come as second nature to players who've been pokering for years, but to newer players barriers that might stop them playing in the first place, or enjoying the game if they did.
After a spot of lunch, it was up to me to lead the second half of the day, looking more into tactics and how to win (easier said than done!). We looked at bet sizing, tells, reading players, betting patterns, position and its importance, when to call/raise/fold, targeting players, three-betting ranges and lots of other things that would help move on our Daves from ABC players to tactically astute, good poker players.
To close first day of bootcamp, we set our Daves up on the RFID streaming table and let them play a sit and go while we watched and took notes on what they were doing, watching the stream live.
Straight away we picked up on some little things – some of the Daves limped in and generally played too many hands, some were too scared to get involved, open folding 77 or binning AK to one raise, and some had tells because they weren't used to playing live (or even at all in some cases) and telegraphed their hand strength either with their bet sizing or body language.
I marked 30 odd hands that were of interest, and gave them to Andy Booth and his Cardroom Direct team to pull off for us to use on day two of bootcamp. As it happened, I sat with Andy and his team in the bar til 3am cutting the hands to make sure all was ready for the next day!
Day two began with the hand reviews from the sit and go. We'd narrowed it down to around a dozen hands and we played each one to the group, then the three pros led a discussion on what was good, what wasn't so good, and what we could learn from the hand.
One thing that stuck out in this session was how well Nick Secker had played. Three-handed he bluff-shoved king high correctly, then folded AT in the big blind to a standard raise, having picked up on the preflop raiser's excitement at having found pocket tens. We marked him out as one to watch, and so it later proved.
We split off into three groups of four to have a chat over how things were going, anything they weren't sure of, then the 15 of us played a sit and go. Of course as these things go, all three of the pros were out before the final table of nine, our three conquerors awarded a bottle of champagne each for their efforts.
With that we were ready for battle, just time for dinner then back to the hotel, readying our troops to go into battle on Sunday, day 1b.
After breakfast we called the Daves together and made sure they were all set. Talk of needing a whisky stiffener soon subsided, and it was noticeable that when we all met at the first break, with only one Dave out, they were all pretty surprised to not only not feel out of their depth, but actually like they were among the better players on their tables, having been armed with the training we'd given them.
"There's a fella on my table who really should go to bootcamp and stop calling so much from the blinds," was not an unusual comment, and we definitely felt like we'd improved the games of our guys.
As the day progressed, more of our troops fell on the battlefield, but it was noticeable that hardly any went out by playing badly, or making mistakes.
Liam (David) Rutter managed to get it all in preflop with aces against AK for a massive pot, but his opponent found two kings on the flop.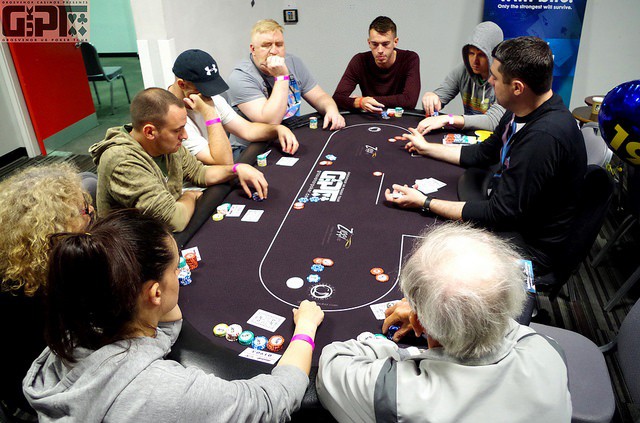 Nick (David) O'Riley suffered a similar fate with aces against queens all in pre.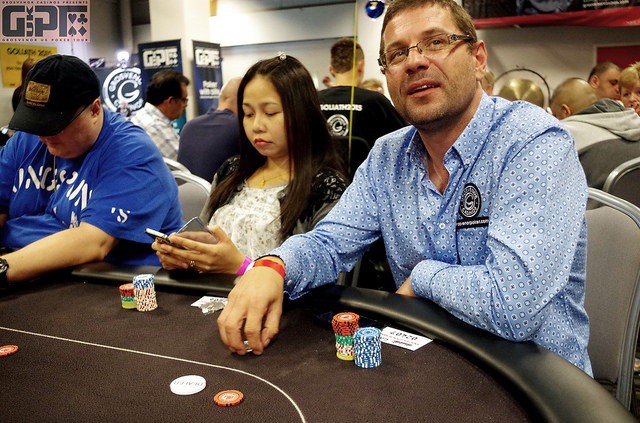 'Bolton' Dave, one of our less experienced players, but one who had listened intently to all advice and had worked hard to transform himself from a player who limped into too many hands to one who played a lovely tight aggressive style, should have had a treble up, getting it in with kings against AK and queens, only to see a rivered ace knock him out.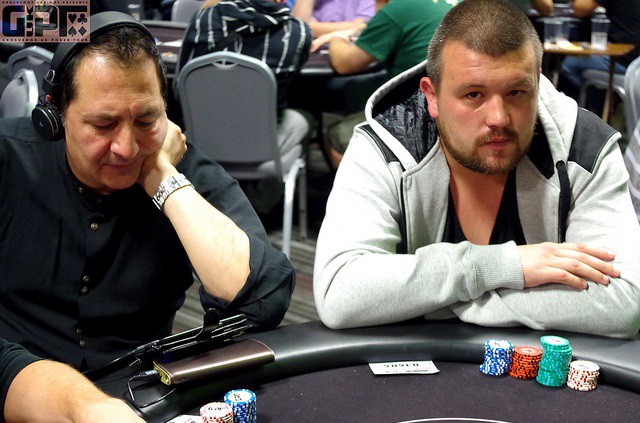 At every break we got together and helped settle any nerves, advised on how to play whatever stack sizes they had, and answered questions on things like table breaking order and how to maintain a stack without getting any decent cards.
By the last level we still had four of our Daves in, and while 'TalkSport' Dave Levene and Gareth (David) Gee couldn't quite make day two, Nick (David) Secker and Dave Mee both made it through.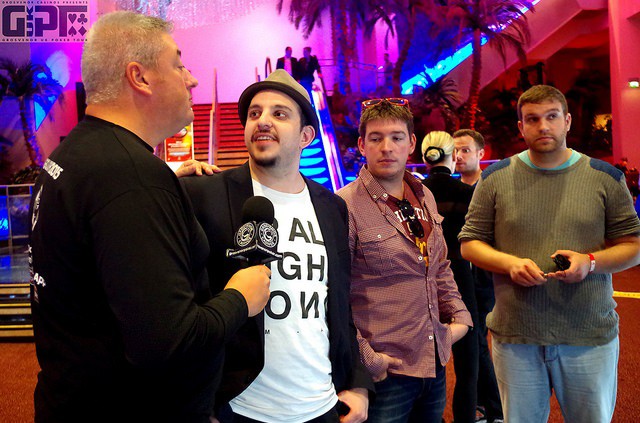 I had already gone out by then, and went on to fire six bullets over four starting days trying to make day two.
I lost with aces to Q9, kings to a flopped set of nines, and various other bumps in the road, but really should have done better on the last bullet on Friday, day 1g, when I started the penultimate level with over 200k but didn't even make the last level after losing four races in a row.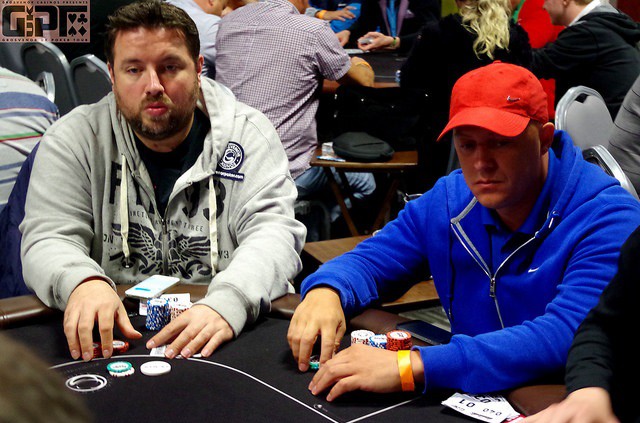 All that showed me was how big an achievement it was for Nick and Dave to make day two, 1/6th of our guys were through and we were buzzing.
After a trip home, both our Daves came back in great spirits. We chatted over what they were trying to achieve, how to play around the bubble and looked at the payout structure and how and when to start an aggressive run at the final.
Both our guys made the money and then some. With 470 paid, it would have been easy for them to sacrifice their tournament just making sure they cashed, but both made it to the final 100, no mean feat from 4210 starters.
Dave Mee eventually bowed out in 74th, taking home £750, not bad for a freeroll, and still Nick battled on.
Just when we thought a final table looked probable – he was second in chips with 50 left – Nick ran AT into AJ right at the end of day two, and bowed out in 17th place, taking home £1750.
Out of the Goliath, I'd tried my luck in the supersized 25/25, called the 50/50 for one time only, and made day two with a decent stack. A horribly long bubble took a lot of play out of the tournament however, and I managed only a min cash of £340.
Still, out of the 50/50 meant I could get back to Goliath, and go into the commentary booth with SuperMan himself, The Tower.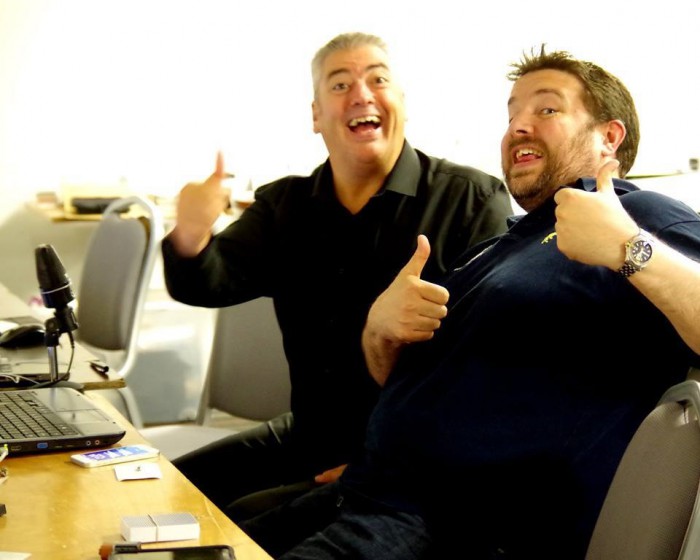 We watched in admiration as Mikka Toikka upped the aggression and went all out for the win, eventually getting heads-up with GUKPT reg Katie Swift with an 11-1 chip advantage and sealing the deal after just one hand heads-up, A4 besting KJ for the title.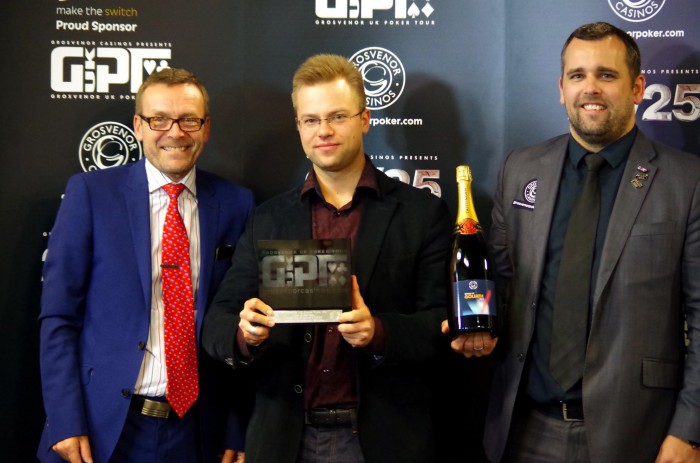 The players had done a small deal four-handed to lock up at least £25k each, knocking £5k off first, but Mikka still took home over £70,000 for his £120 investment….what a fantastic tournament the Goliath really is.
Comments
comments