International tournaments have long been seen as an opportunity for players to put themselves in the shop window and earn a move to one of Europe's big leagues or clubs. James Rodriguez, Asamoah Gyan, Edinson Cavani and Mesut Ozil are just some of the notable names who have earned a big move by shining for their country on the world stage.
Summer transfer windows following big tournaments are historically a flurry of activity and data suggests Qatar 2022 may not be an exception, despite it taking place mid-season.
January transfer windows are statistically significantly quieter than summer ones. In the 21/22 Premier League clubs spent €1.34bn in the summer window, versus €345.48m in January, but will the unprecedented Winter World Cup bring a touch of summer to January and spark a transfer frenzy?
To find out, Grosvenor Casinos has investigated the impact of the World Cup on transfers, and some of the players who may be in the shop window in Qatar…
Looking at spending across some of the top leagues, expenditure in the summer windows dwarfs winter activity across Premier League, La Liga and Serie A, but there was a steep increase in 2018 spending across both windows following the World Cup in Russia.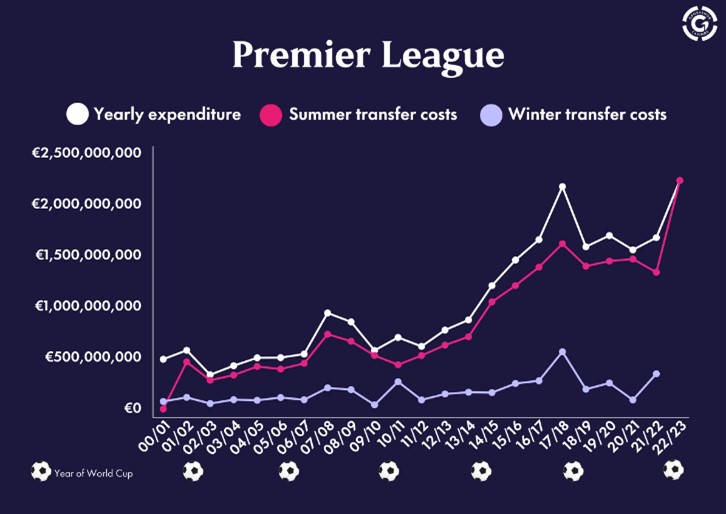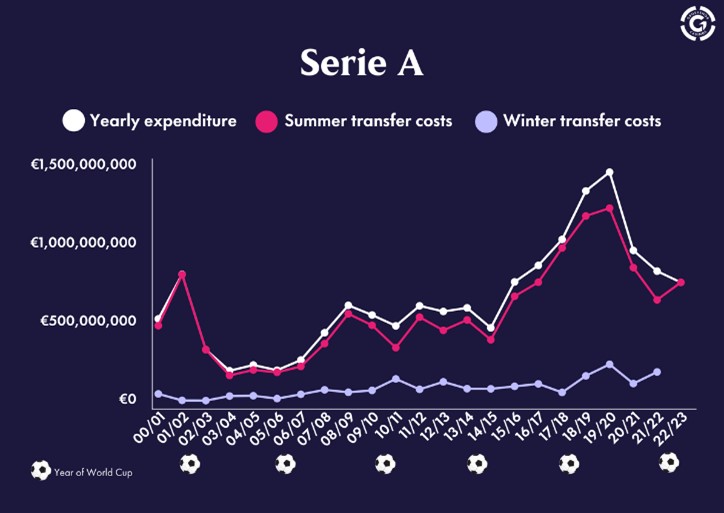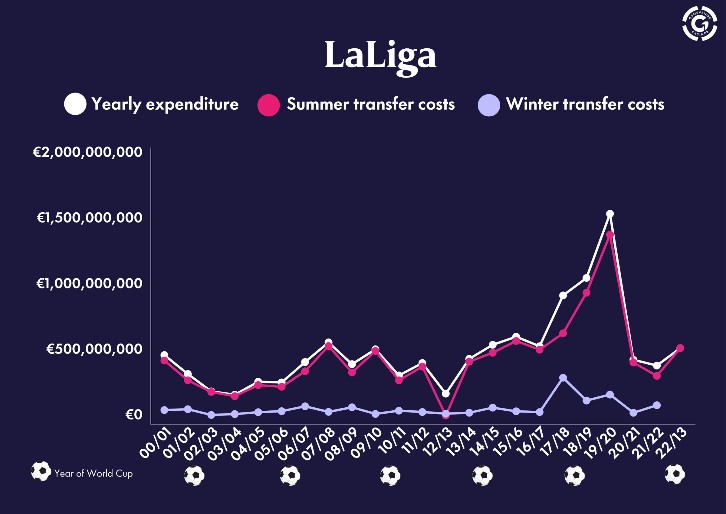 Potential World Cup stars who could be on the move in January
Grosvenor Casinos spoke to Netherland and Premier League legend Jimmy Floyd Hasselbaink on some of the players who might be on course for a big move in January.
Joao Felix – Atletico De Madrid
"João Félix is a very talented player, needs to be in a more attacking team.
I can see him going to Man United. It's going to be a very going to be a very important World Cup for him. He's not playing at the moment. He's out of favor, needs a new challenge, needs a new energy."
Cody Gakpo – PSV
"Gakpo is a very exciting player. Very quick, very direct place in Holland he is a big star in Holland, but the Dutch league is a lot different to the English league.
Gakpo is looking at big clubs at the moment. Can he make the switch? Yes, I do think that he can make the switch. Is Man United a big step? Very big, I think for him, I think I would go a tier lower than Man United first and play week in, week out, progress, and then go to a Man United or Chelsea or a bigger one, one of the bigger ones"
Harry Kane – Spurs
"If I was Chelsea, I would try to persuade Kane to come.
That would be a very controversial move, but surely he's going to want to win things.
Surely, he knows he's not going to win it with Spurs. Surely, he's not enjoying the way he is playing at the moment and where he's playing. I know they're all doing the shift for the team but majority of the time when they don't have the ball, he's 10 meters away from his own box.
You know, so surely he's not going to want to be playing like that for the next 3-4 years. You know, surely he would want to be with the club that is going to go for it and is going to try to win trophies or are going to be closer to win the trophies, so for me those two, three if you can buy them, go and buy them, go and get them, you know. "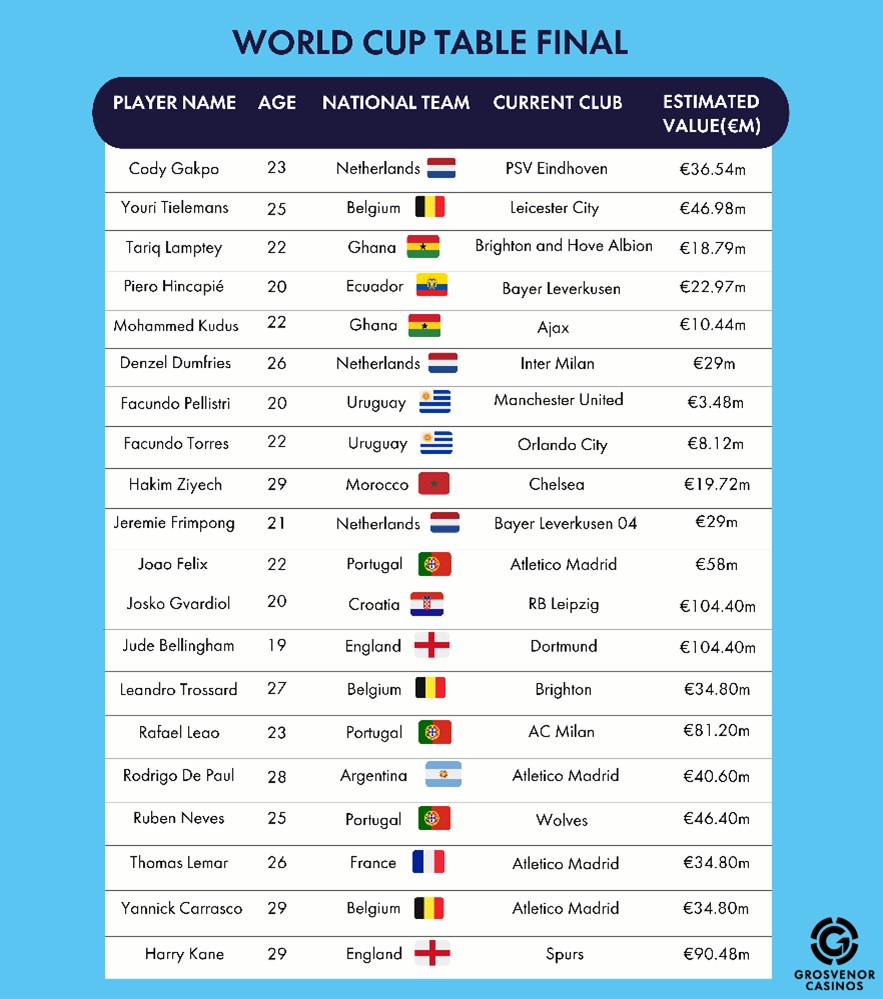 Comments
comments