"Hey, Champ." The introduction from legendary racing broadcaster Cornelius Lysaght as he sat down with Champion Jump Jockey Harry Skelton to reflect on the 2020/21 campaign.
A truly memorable season for our Grosvenor Sport ambassador was capped off at Sandown in April, where Harry was presented with the iconic trophy after riding 152 winners with a sensational 22% strike rate. A phenomenal achievement.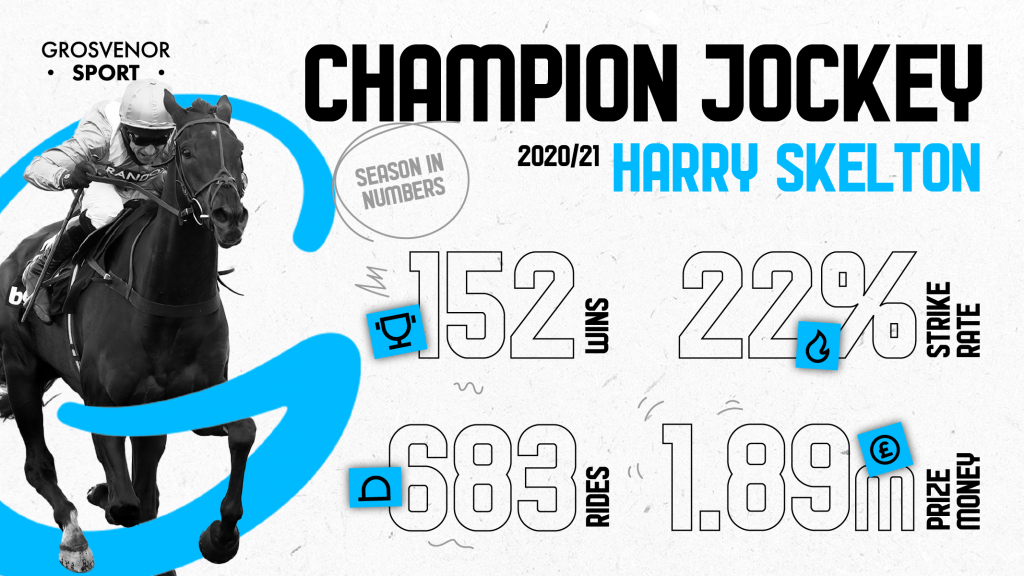 Here, Harry talks memories, messages and more. What were his season highlights? What did Sir Alex Ferguson say to him? And who's going to win when battling Bridget up the final straight?
Have a watch and find out!
Comments
comments