This is definitely our biggest Saturday of the season so far. We've got Boothill running in a Grade 1, Love Envoi, our Cheltenham Festival winner, making her seasonal reappearance and Revels Hill favourite to win the London National, so I'm not expecting a full night's sleep on Friday! We had a similar scenario a few weeks back when we had a couple of strong fancies and on that weekend it didn't all go to plan, but this week there's been plenty of butterflies. I can sense the anticipation and excitement building in the yard. This weekend is great for the team at home. It's not a case of us just rocking up with horses with chances in big races, it's been weeks and months of hard work by the team in preparing them to be competitive. We're in this game to train the calibre of horses we're running in the next few days and we're really looking forward to it.     
FRIDAY
Will Victory 12:30 Sedgefield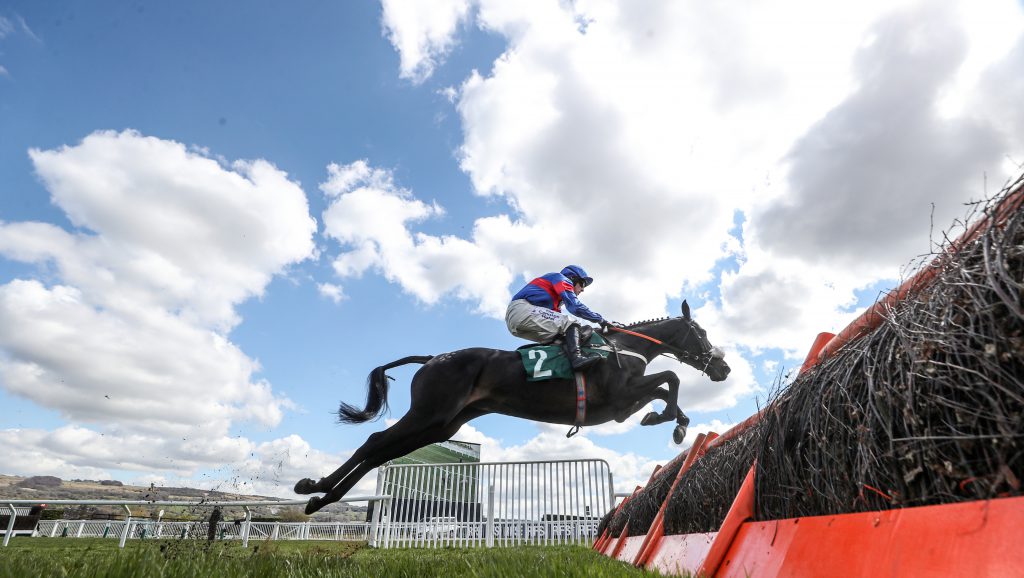 She had her first start for us at Hereford. She had lost her confidence quite a bit having not completed her previous start, so the Hereford run was very much a case of securing a clear round and building from there. Things haven't been plain sailing for her, but the handicapper has given her a chance, by dropping her 4Ibs from her first run for us. And two miles around Hereford was definitely on the short side, so hopefully this step up in trip will suit her. She's got top weight, but we take off a valuable 7Ibs with Ben Bromley's claim. I'd like to think she'll build on what she did at Hereford, be very competitive and help make the journey worthwhile.
Monjules 13:00 Sedgefield
This fella and Will Victory are both owned by David's Partnership. So although Sedgefield isn't a local track to them, it's certainly closer to them than it is to us. When we were going through the programme book and looking at the races, we thought if we're sending one we might as well send two and they are ideal races for both of them. Monjules is having his first run for us. He was a course and distance winner for his previous trainer at the track last season. We've been pleased with how he's done since we got him in early autumn. He jumps really well and that seems to be his forte. He, like Will Victory, has dropped quite considerably in the ratings from his opening mark, so credit where it's due to the handicapper. We're definitely seeing more of a pattern these days where horses who are not winning are getting dropped a lot quicker. It's a long trek to Sedgefield, an overnight trip at that, but we feel we're going there with two strong chances.
How Will I Know 14:00 Exeter
We're hoping for a really solid run. He finished 3rd in a Wincanton bumper on Boxing Day last year. And that form has worked out well, with the winner and second both going on the win subsequently. We just had to bide our time with him. He had a setback after that run. He makes his hurdling debut, but he's been schooling really well. He's only a 5yo, so the time won't have done him any harm. We love going to Exeter, it's a local track to us, but it's a lovely place to run novices. Two miles on a galloping track is an ideal starting point. He'll definitely stay further in due course. And although we haven't seen him since last Christmas we're hopeful he can run a race full of promise.
Walk On High 14:00 Exeter
We have a little connection with this horse as he's out of Highland Retreat, who was my first ever winner, so there's a bit of trivia for you! Walk On High has always pleased us at home. He went off favourite on his debut and actually ran a nice race, finishing 4th. He was the last horse off the bridle and just looked inexperienced. He then went to Warwick and did what some youngsters tend to do, they've been to the races once and think they know all about it! He completely over-raced and didn't get home. So the last day, his first run over hurdles at Chepstow, he was ridden very patiently, because we wanted to teach him to do things the right way and see his races out. So, he's a work in progress. This is another stepping stone to better things in due course. Sometimes horses get the hang of it and do things the right way straight away and others just take a little bit longer.
Ree Okka 14:35 Exeter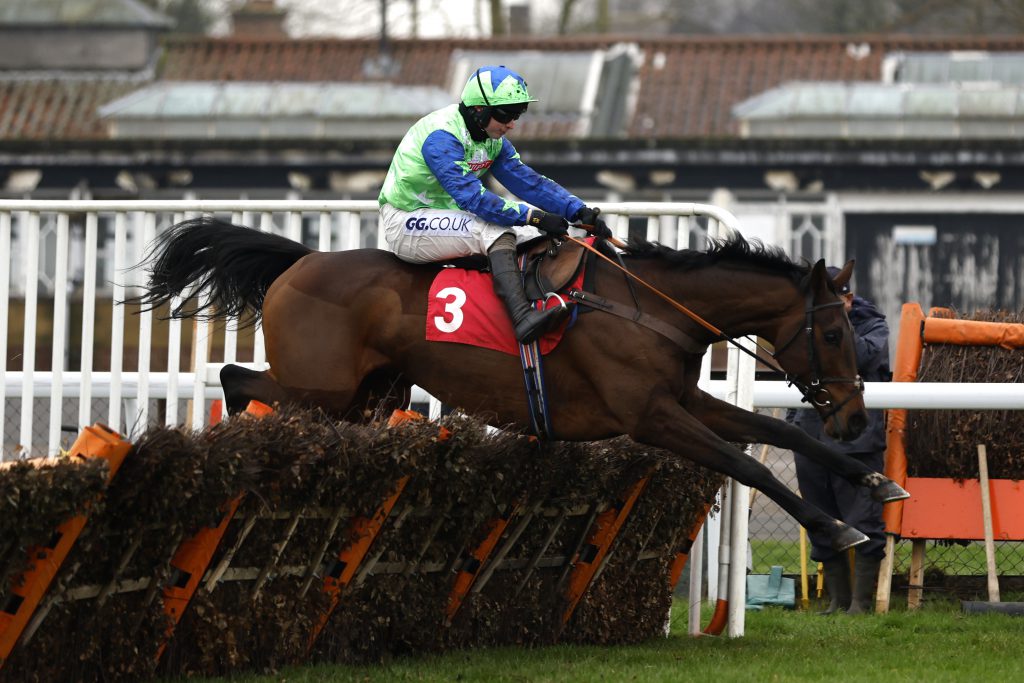 He's definitely come on for his run at Aintree. With ours we always leave a bit for them to progress from and he certainly seems to have done that. He jumped particularly well at Aintree, his first run over fences, so we are stepping out of novice company into an open handicap. You'd like to think we're pretty unexposed and as I mentioned, Exeter is a lovely course for novices. We're hoping he can build on what he did at Aintree. We're running him over a similar trip, but obviously Exeter is a stiffer track. He won over 3 miles at Kempton on soft ground last year, so we feel the trip at Exeter shouldn't pose a problem, especially as there's more of an emphasis on stamina. And with a good round of jumping, I'd like to think he can be very competitive.
SATURDAY
Whitehotchillifili 12:35 Sandown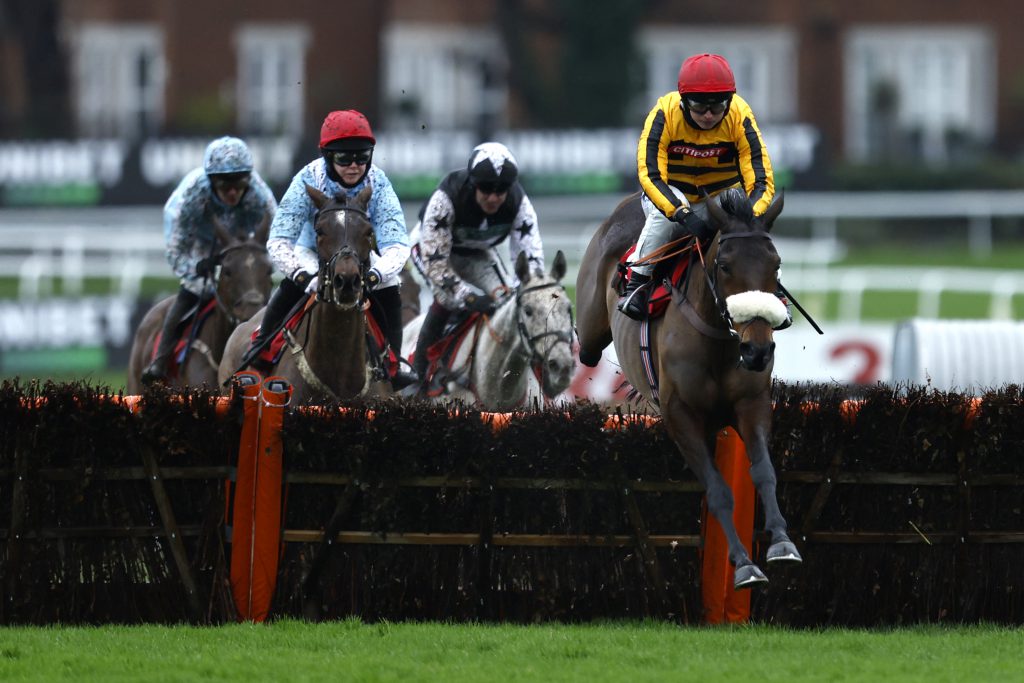 The handicapper is relenting and with Ben's 7Ibs, she's going to be running off 120, a mark which she has never run off. She's actually run in this race for the past two years and was runner-up on her first run in the race. She's won over the course and distance, a Listed Mares' Hurdle. We know she likes the track and she's gone well fresh in the past. So, as long as it doesn't dry out too much; I don't envisage it doing so, I think it will be tacky, holding ground, so that will suit her, as we saw her running well up to 3 miles last year. I think it's a lovely starting point for her campaign.
Whisky Express 12:35 Sandown
I don't really like running two against it each, but it's a mares handicap and we've got conditions to suit for both. Whiskey Express did all her best work late on at Exeter on her reappearance. That was on good ground, and she definitely wants stoic conditions. She's not the most straight forward of rides, she's got quite an awkward head carriage, which doesn't make the jockey's life terribly easy. But I think the long uphill finish at Sandown should suit her and I've no doubt she'll stay further. She'd be one I'd be hoping will be doing all her best work late on and she obviously gets a bit of weight from my other runner. She hasn't reached or achieved what Whitehotchillifili has, but I think she has the potential to be rated higher yet. Essentially we've got one at either end of the weights in the race and hopefully they'll both be competitive where it matters most.
Boothill 13:45 Sandown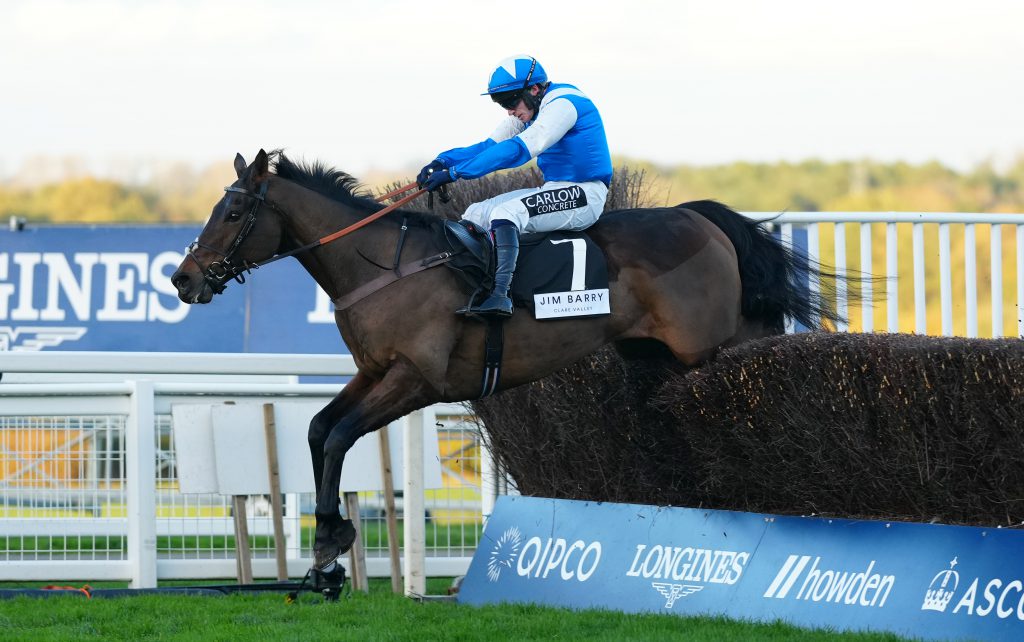 Our original plan was to go straight to Kempton, but for a combination of reasons, we've decided to come here. We looked at the forecast for the week and realised there was no rain in it and when we looked at the entries, there was Jonbon and only three others entered and with what we've seen over the past few weekends, there was no guarantee that they'll all even turn up. We know we go well on good ground, it's a Grade 1 Novices' Chase at the end of the day, so we just felt we needed to put him in and give ourselves the option. And as the week progressed, we looked at it, obviously Jonbon is a hugely talented horse, but they're all novices and Sandown is a good test of jumping for any horse, so we decided to take our chance. We'll either be good enough or we won't. It'll be fascinating to see, obviously we're coming up through the ranks from a novice handicap into a valuable handicap the last day, and now into a level weights novice. We're taking on the ante post favourite for the Arkle Chase. It's not going to be an easy task, but we do have more experience than him. Winning a good valuable handicap around Ascot is good experience. I'm not suggesting we're going to serve it up to him from when the flag drops. But our horse is in good form and full of confidence on the back of his last two wins. He has come out of the Ascot race really well. Ciara's been delighted with him at home. We're looking forward to it and running in a Grade 1 on Tingle Creek Chase Day with a chance is what's it all about.
Love Envoi 14:20 Sandown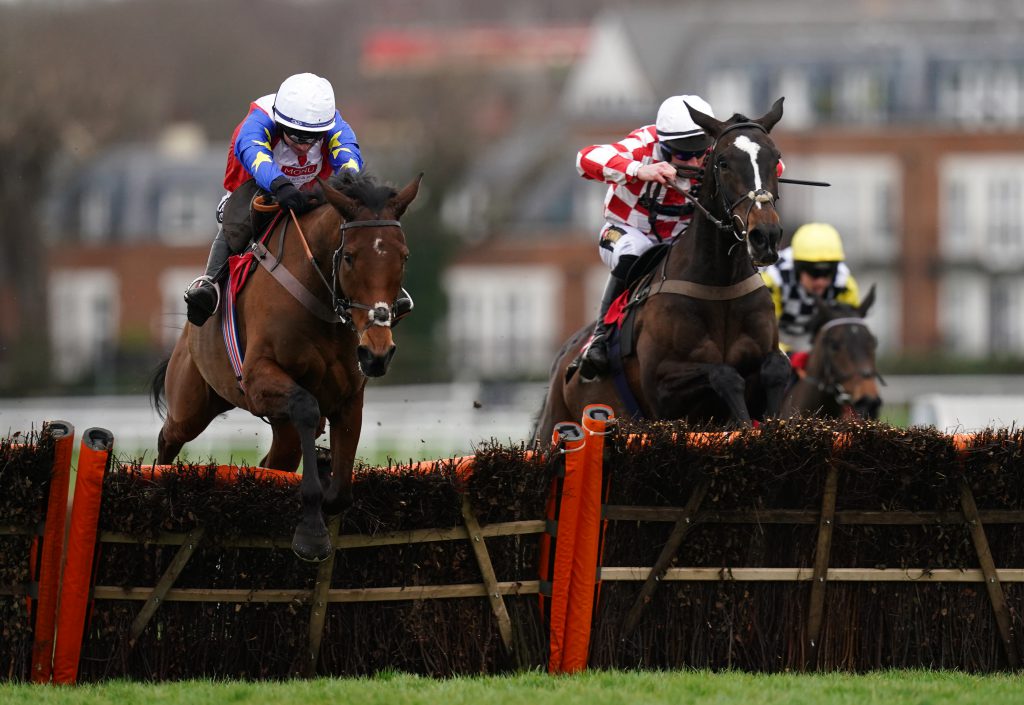 It may not seem to be the most obvious race to get her started, in a handicap against the boys but again the combination of the course and the ground will be to her liking and to be quite honest there was also a lack of obvious alternatives. There is a mares handicap at Cheltenham next weekend over two and half miles, but again with the dry forecast, we'd sooner take our chance on what we know is going to be soft ground this weekend than wait a week and end up with possibly good ground at Cheltenham, which definitely wouldn't suit, albeit that would be a more suitable route to the Mares' Hurdle. I've never known the hurdle course not being soft at Sandown. And she's got course form, winning there in February. It's going to be fascinating to see her make her handicap debut and also running against boys. We need to get her season underway, and this is very much what Saturday is. We're going there hoping she runs well. All last season she surprised us every time and answered every question that was asked of her, whether it was trip, ground, or upped in grade. She's in really good form with herself. We've made no secret of the fact that we're gearing her campaign around hopefully heading back to Cheltenham in March and having a go at the Mares' Hurdle. So Saturday is very much just a starting point. The races tend to pick themselves from January onwards where all being well we'll go back to Sandown for a Mares' Listed Hurdle and then Warwick in the middle of February for a similar sort of race. It's also been well documented that she only does what she has to at home, that's for sure, but that's the way we want them to do it. She brings her A Game to the racecourse. She took us by surprise on her first run for us last year, she was very head strong. That's another reason for running her over two miles on her first run back, because she's a bit of a bull in a China shop when she wants to get on and do something, she gets on and does it. She had a wonderful campaign last year and it's great to have horses like her in the yard, so roll on Saturday.
Revels Hill 15:30 Sandown
He's bounced out of Ascot, where he hit the line strongly that day, which you'd expect over that sort of trip, given he has winning form over three and half miles last season. I mentioned a few weeks ago that we had options for him, but again the forecast made up our minds. He's a horse that we don't want to run in very testing conditions. So ground conditions on Saturday should be ideal for him. He was snuck up a pound for that pleasing run at Ascot, but we hope the step up in trip will bring about improvement. At Taunton last season, the further he went the better he looked. And we'd like to think there's plenty more to come from him as a second season chaser. It looks a really nice race for him and we're hoping for a big run.
NEXT WEEK – ONE TO WATCH
Credrojava
She won nicely on her debut for us in a bumper up at Aintree. So, all being well, we're looking forward to seeing her start out over hurdles against mares at Fontwell. She's definitely one to look out for on Tuesday.
Have a great weekend.
Good luck,
Harry
Comments
comments