Last weekend was a rollercoaster of emotions, from deflation to elation all in the space of 45 minutes. The thrills and spills of being a trainer! This weekend is very much a case of the calm before next week's storm with the likes Love Envoi and Altobelli both making their seasonal reappearances.  So, although we're quiet in the coming days, if you don't include my eldest daughter Ruby's 8th birthday party, there's still plenty to discuss and reflect on, so let's get started…
Week In Review
Revels Hill – 2nd Ascot, Friday
It was great to see him running so well over that sort of trip. We knew that it was on the short side of his optimum, so it was a really encouraging reappearance, he ran right to the line, and it sets him up beautifully with a number of options in the coming weeks. We'll look at the London National at Sandown next weekend and there's also a race at Cheltenham at the December Meeting. Alternatively we could wait and go back to Ascot for their big pre-Christmas meeting for a valuable 3 mile handicap chase. The whole purpose of Friday was to get that run under his belt. Okay the winner won well and was eased down but to see him staying on and jump well throughout was highly encouraging. There was lots of positives. He was running off a career high mark having won his last two starts. He's a second season chaser and we hope he can continue to progress and on the evidence of last Friday's run he's going to give his owners plenty to look forward to, that's for sure.
Might I – 8th Haydock, Saturday
It was quite a rollercoaster 45 minutes, as I stood at Ascot watching all our hopes, plans and aspirations vanish into thin air in under five minutes. It was a pretty sobering experience! Ciara was at Haydock, and she rang me just before the off to say that he had completely boiled over and his race was over before it had even started. He was a handful saddling up and the same in the parade ring before he bolted to the start with Sean (Bowen). The whole occasion just got to him, and nothing went to plan. He didn't settle through the race; he didn't jump with any fluency, and you can't expect to win races at that level when performing like that. So it's very much of a case of back to school with him. We're going to drop him in trip, probably to the minimum 2 miles and re-educate him. He had been away to Lambourn the previous weekend for a gallop to get any freshness and excitement out of him, as he has been a tad keen and taken a hold in the past, but he took that away day in his stride, was relaxed and there was no sign of any antics. But obviously the race day experience is totally different, and the occasion got to him. We know we've got a talented individual, but we just need to channel his energy in the right direction. It was clearly not his running, we can put a line through it, learn lessons from it and make new plans on the back of it. We're looking at maybe taking him to Ascot before Christmas for the valuable 2 mile handicap hurdle. We're not going there with any expectations, as there's only so many races he can run in off his current rating. We'd sooner run him in a better race where we're assured of getting a good gallop, can switch him off and do things the right way. It's all about building blocks with a view to going to Lingfield in January for their Winter Million card. Metier blotted his copybook on his reappearance last season, but then went on to finish a solid 4th in that Ascot race before winning that valuable Sovereign Hurdle at Lingfield. It's a route, yes things don't always go to plan, and you have to readjust, but the key is not to panic, learn our lesson and make sure it doesn't happen again.
Boothill – 1st Ascot, Saturday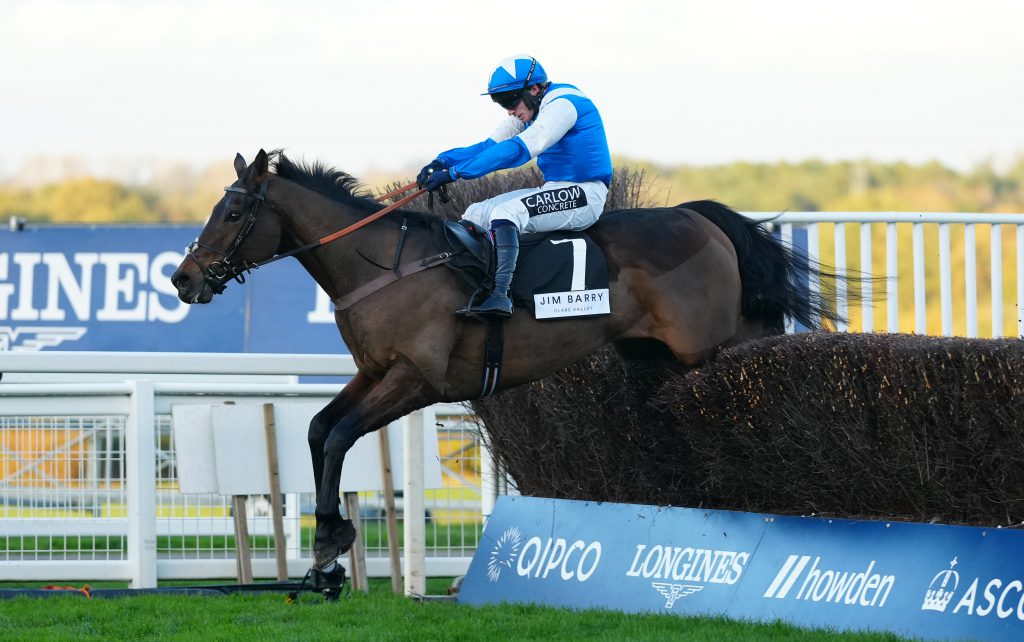 It was only his 3rd run over fences, so to see him jump so well and be so measured when it mattered was fantastic. It's a fair test for novices to jump around Ascot, especially over two miles taking on more experienced horses, but Johnny Burke gave him a lovely ride, just behind the lead. He's a horse we always had high hopes for, he's always promised to be a really good horse and now we're beginning to see him fulfil that potential. He's a real powerhouse of a horse. When he came up out of Johnny's hands he got there and some, but then at the same time, the last two in particular he was really measured and good with his feet in front of the fence, and for a novice that was great to see. We were thrilled with the win. Ciara has done a brilliant job with him at home. We changed things a bit and she's taken over riding him this season and it's made a difference. The beauty of where we are we him is that we can now go back into novice company and we're now off 147, we can go down the novice graded route with the plan being to go for the Wayward Lad Novices' Chase on December 27th. He's a typical Presenting, he does want better ground and that's why Kempton should suit as it's a track that doesn't get too testing through the Winter. He won his bumper there in impressive fashion, a couple of years ago now, so he's got course form. So, how were my nerves ahead of the Boothill race? Well, Both Might I and Boothill have the same owners, both are owned by Brian and Sandy Lambert. I stood in the paddock watching the Haydock race with Brian. It was quickly apparent that the horse had ruined any chance he had before the start. You just have to pick yourself up, which is easier said than done. On the outside you're trying to remain calm and positive and looking forward to it, and on the inside, you're just thinking I hope he delivers and runs his race. We endured a rollercoaster of emotions. But when he did go and win his race, it was just pure relief and the joy and satisfaction that comes with it.
Ascot – When Being 'Good' Became Bad
I think fundamentally everyone is understandably looking out for the welfare of their horses and you're never wrong when you decide not to run, because you've got a horse that's in one piece and ready to go again. However, looking at the bigger picture, and yes Saturday as a snapshot was not good for National Hunt Racing, but we need to take a step back as we're getting the same pattern now, year in year out of extremely long hot dry summers, which is resulting in an over reliance on rain getting into the ground. So, what are the solutions? Do we need to start making more use of the tracks that traditionally get slower ground at this time of the year? Or and I'll probably be shot down in flames for suggesting that we run hurdle races on Ascot's precious Flat course. But in the past, they have used the Jumps course for Champions Day when the Flat track has become too testing, so why can't the same be applied the other way?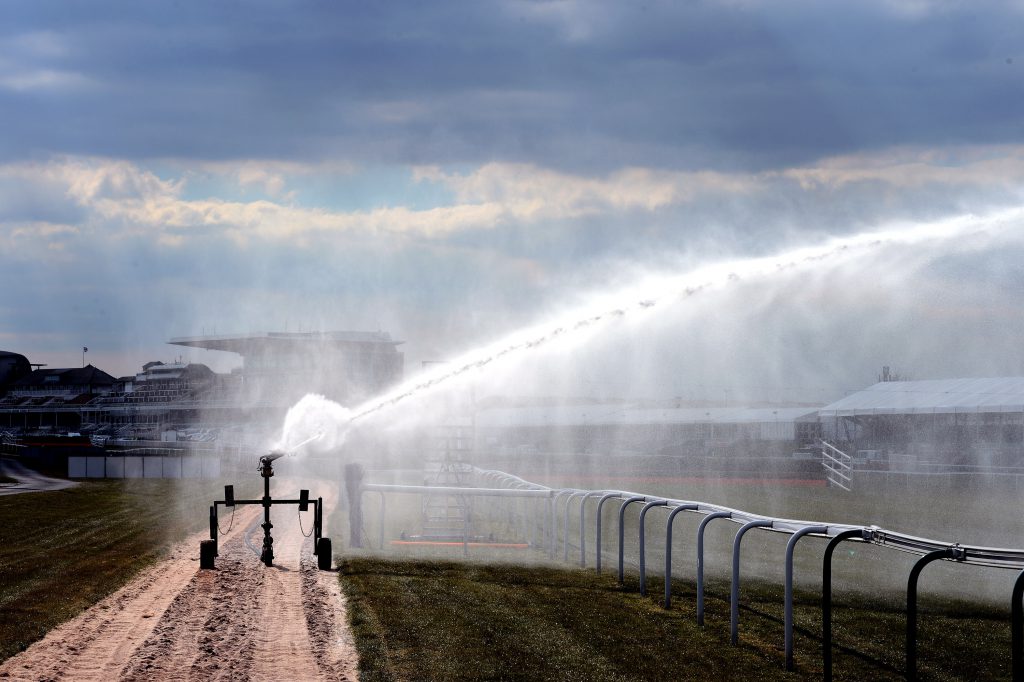 We're obviously highlighting Ascot because they raced there on Saturday, but when you watched Royal Ascot and again there in the autumn you could see that the Jumps track was brown as this summer's heat was extreme. Newbury would appear to be in a similar position with good ground this weekend and they've been watering all week despite the amount of rain they have been having. These are big tracks that race through the summer on their Flat tracks that are watered regularly, so I really think we need to start considering maintaining these Jumps tracks throughout the summer and not letting them dry out to extent that they have, which is resulting in big National Hunt fixtures going ahead on ground that traditionally is not as soft as you'd expect for the majority of Jumps horses. Another talking point was the ground description. The official going at Ascot on Friday was described as good to soft. But there's a big disparity, with two types of goings that covers a broad range, so it is more good than soft? I fully appreciate that the weather is no one's fault, but we really need to adapt better.
Exeter On Sunday
Dubrovnik Harry was very novicey. It was his first run over fences. We knew the trip was going to be shorter than ideal. But he was also very novicey on his first run over hurdles just under 12 months ago and came on enormously for that run. So we'd be hoping that he'll benefit to a similar extent with that experience behind him. He ran a slightly strange race in terms of being on and off the bridle, but it's a line in the sand, it's a performance that we obviously hope and expect to see him progress and improve in the jumping department. We'll continue to do plenty of schooling with him and hope to get him out again this side of Christmas and get as much match practice into him as possible. The dolling off of the fences definitely counted against How's The Cricket. It was our first try at 3 miles and it turned into a real stamina sapping contest and we basically didn't see out the trip on the day. I think we'll look to drop him in trip the next day, but I wouldn't rule out going over 3 miles again. When you take out the obstacles at Exeter, there's a lot of galloping without any jumping. It effectively changes the pattern and rhythm of the race. Obviously, safety comes first, so there's no arguments with that, unfortunately the cards went against us, but we'll go again another day.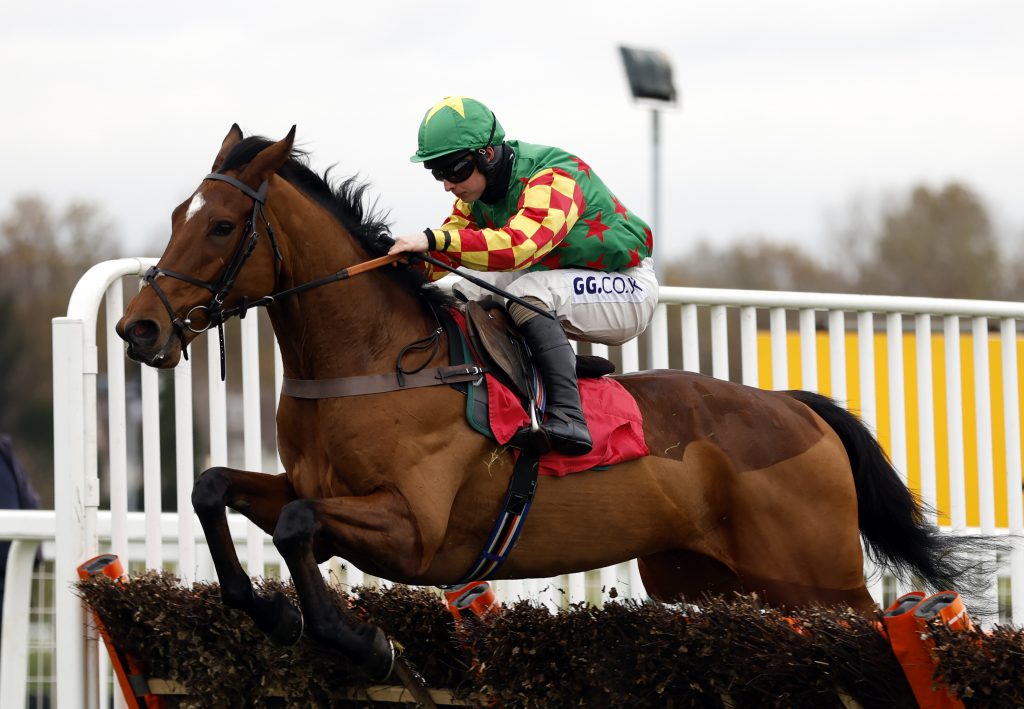 There was something amiss with Forever Blessed. Sean (Bowen) jumped off and said he was never really that happy with him. The omissions were even more exaggerated over hurdles because they only jumped the three in the straight each time around. He never travelled through the race and there's clearly something underlying and amiss with him and we need to get to the bottom of it. The weekend as a whole was a prime example of how things don't always go to plan and sometimes you get answers and can pinpoint the problems and others you can't. So, he's going to take a little bit more working out and we'll work with the vets and physios at home in order to get him back performing to his best.
Lightly Squeeze – 1st Kempton, Monday
It's always satisfying to get horses like him that have had a long layoff just back to the track and in many ways it's almost an accomplishment in itself. So to see him go and win in the manner in which he did, under a nicely judged ride from Ben Bromley was extremely pleasing and very rewarding not just for the team at home for all their hard work, but also for his owners who have been very patient with him. Going into the race we just wanted him to get around in one piece and come out of it likewise and thankfully that seems to be the case. Winning it was definitely the icing on the cake. The handicapper is obviously going to have a say, in fairness he had given him a chance on his peak performances. But it does open up options for us now. We might give him an entry next week at Haydock, before we get reassessed, but we do need to weigh up the fact that he's had a long injury layoff. Although he has run back to back races in the past, it may not necessarily work quite as well this time. But more than anything it was immensely pleasing to get a horse back on the racecourse after such a long layoff.
Weekend Preview
Lydford Lad – Friday, 12:55 Ffos Las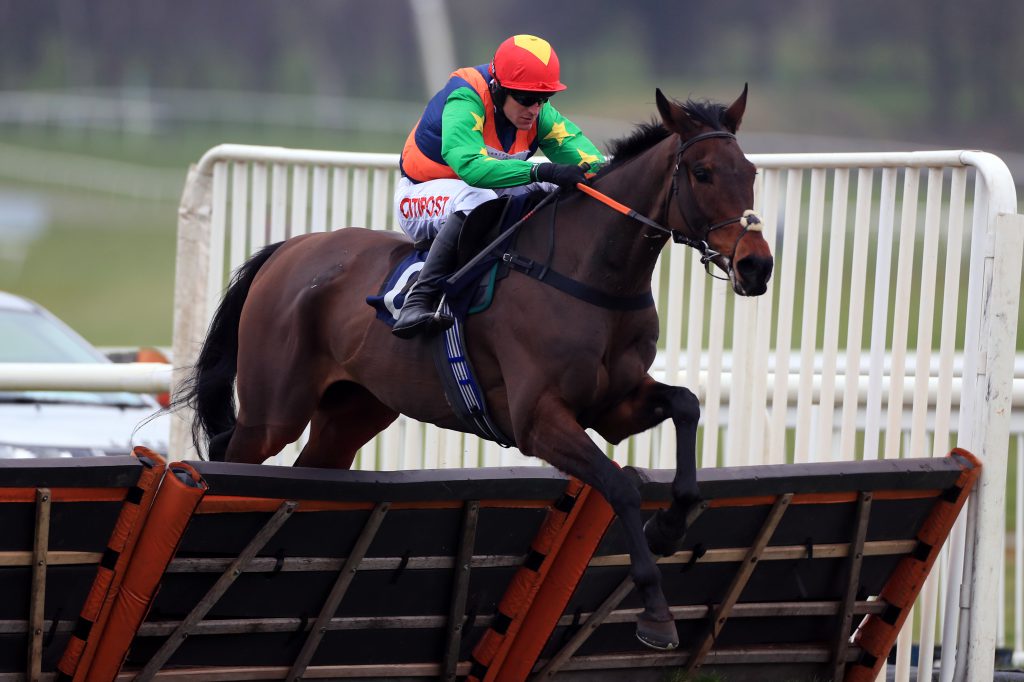 He makes his debut for us and it's his debut over fences down at Ffos Las, a course where he won his maiden hurdle last season. He's been schooling well, and he shouldn't have any problem with the conditions. He has slipped to his lowest ever mark since winning over hurdles and hopefully he can go well first time over the bigger obstacles. The owners, David Martin & Paul Barber, have always had chasing in mind for him. He's related to some very good horses who have done well over fences, the likes of Minella Foru and Sumkindofking. So, we're hoping he can get off to a winning start on Friday.
Coral Gold Cup Handicap Chase – Saturday, 15:05 Newbury
I like the chances of Our Power. He won at Ascot last time out, on similar ground to what he's going to face on Saturday. He was a novice last season and ran a cracker when 5th behind Corach Rambler in that handicap chase on the Tuesday at the Cheltenham Festival. It does look quite open though. Remastered fell when holding every chance in last year's race. Le Milos, who we finished behind at Bangor with Ask Me Early, was very impressive. You can certainly make a case for quite a few of them. But Our Power has come out and has already shown his wellbeing on similar ground conditions to Saturday and fits that bill of a second season chaser and with the potential for more to come.
Hope you have a great weekend.
Good luck,
Harry
Comments
comments