A different type of blog this week, given the domestic National Hunt scene has been wiped out. The weather patterns and interruptions just seem to be the story of the season. I suppose we've been fortunate that we haven't actually had any snow, as that does tend to slow things down. We haven't been able to use our sand canter as that's been frozen solid for a week now, so we've just had to slightly adapt the routine. We're very lucky that the hill gallop is a gel track, otherwise we'd be totally lost without it. It's needed running up and down with the harrow twice in the mornings, where normally you would only need to do it once and then again in-between each lot just to keep it ticking over. We've got an outdoor school as well which we can use to warm up the horses as opposed to the sand canter. All in all, it has been challenging, but we've just had to tweak the routine to fit, and extra rugs have been pulled out and the new Grosvenor Sport jackets have also come in handy this week for extra layers!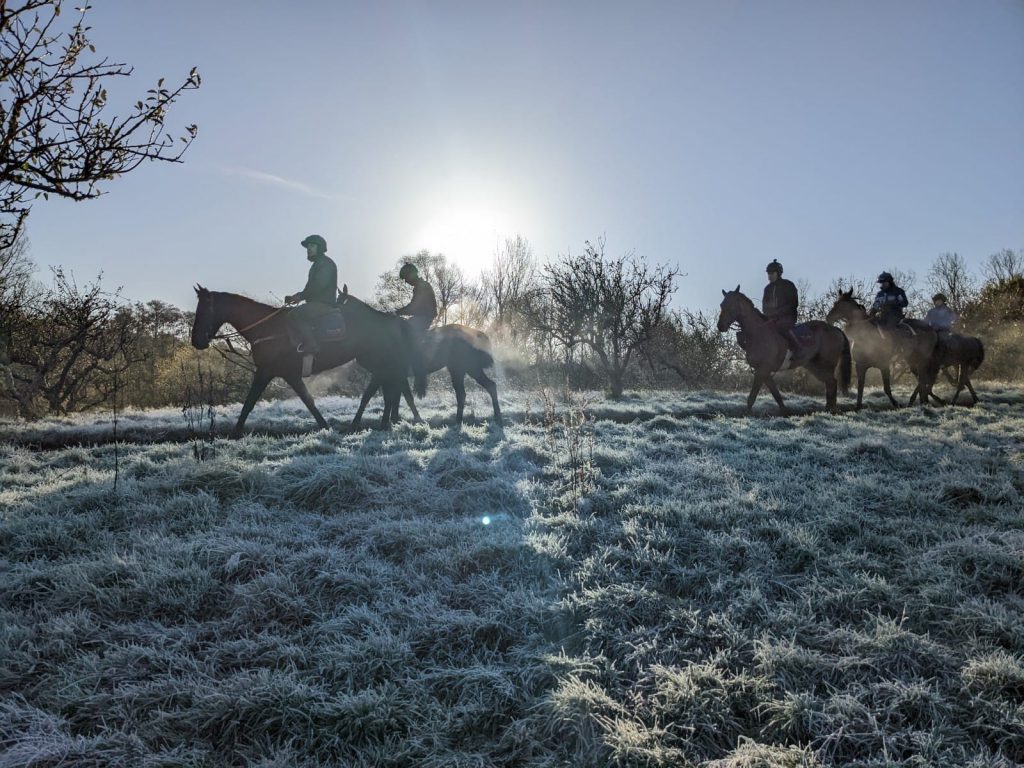 All our plans have slightly gone out the window. We were hoping to run Metier at Ascot on Saturday and had that race in mind since he won the November Handicap at Doncaster. We have the fallback of the race at Lingfield on Monday, if that goes ahead, although not quite as exciting as a £150K handicap hurdle around Ascot! But at least we know he likes Lingfield, and I guess that fits in nicely with a view to going back there for their Winter Million card in January. Lady Adare is another one who we were hoping to get started. She didn't get to run at Cheltenham last Saturday and we're left scratching our heads trying to work out where we can run her. Altobelli is a lovely young horse and we've been trying to get him out over the last few weeks to get his season underway. The weather has definitely put us on the backfoot, but you just have to be patient and wait for conditions to allow you to go. It's frustrating, but all trainers are in the same boat. At least we're guaranteed one thing – bigger field sizes over the Christmas and New Year period, which will make things competitive and good for the Sport.
So, with very little to review or preview, I've been asked to compile my 'Top Five' favourite Jumps horses of all time. I spent most of Wednesday reminiscing and recalling some great days, which is always good for the soul. Here they are…
5 – Lord Gyllene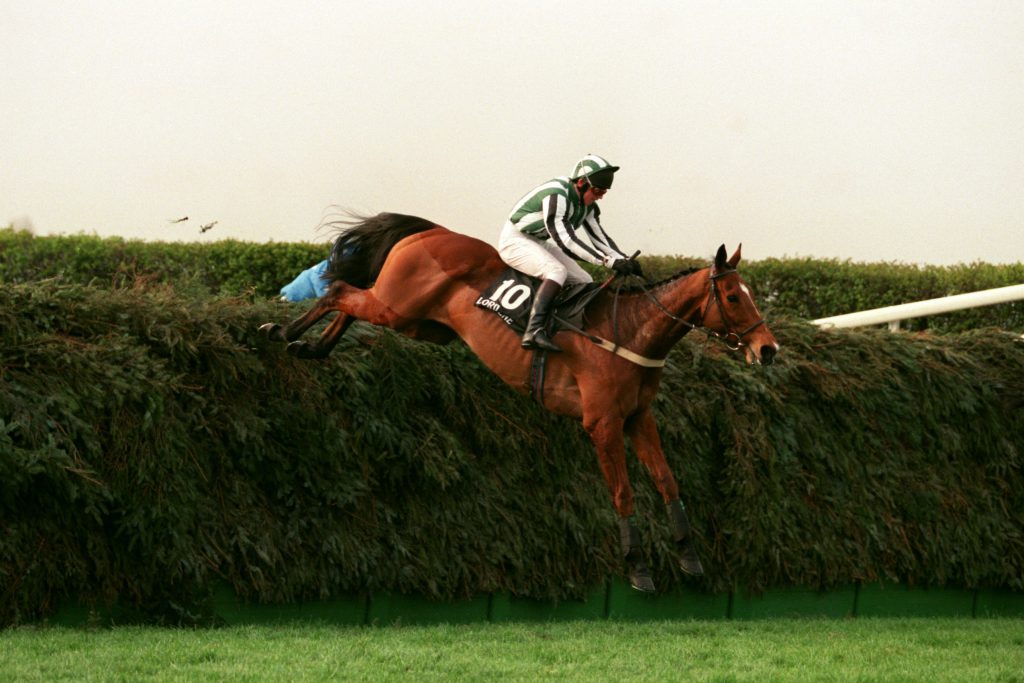 I never met the horse, but I remember him winning the Grand National in 1997, I was only ten years old, but he captured my imagination, with his ears pricked jumping for fun out in front. It was my first proper recollection of the Grand National. It left a lasting impression and at that point in my life, it was the best and most exciting thing I'd ever seen! I was lucky enough to grow up on a farm with ponies. My early days comprised of being on the back a pony or a horse, so it was no coincidence that I ended up training horses, because it's something I've always been passionate about. It almost feels like yesterday watching that race and it was one of the first real memories, so in many ways Lord Gyllene winning kind of sealed the deal.
4 – Desert Orchid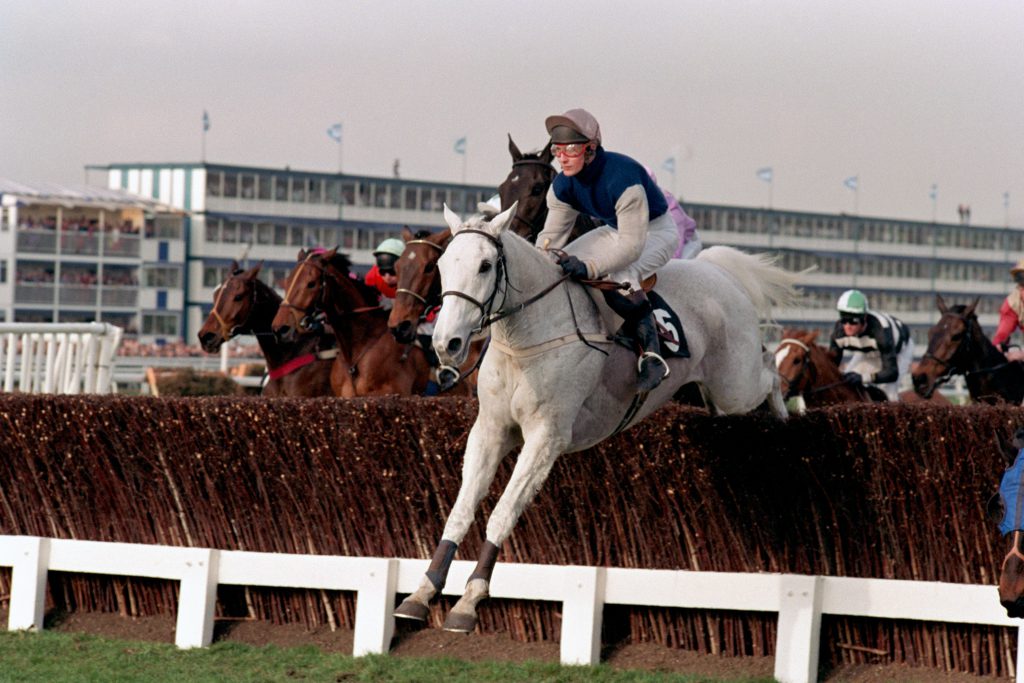 I don't actually remember him racing, but my mother tells me that I used to be jumping up and down on the sofa and cheering him on every time he ran. That was obviously before Lord Gyllene, but you can see where this is going, watching Jump racing was engrained in me from an early age. What I do remember about Desert Orchid was seeing him parade and gallop during his retirement days at Wincanton, our local track. And the excitement of going to Wincanton and seeing Desert Orchid in the flesh. I do remember him carting whoever was onboard down the straight in his teenage years, possibly Colin Brown, who did of course ride him in the early days. But seeing Desert Orchid was a real highlight when I was growing up.
3 – Denman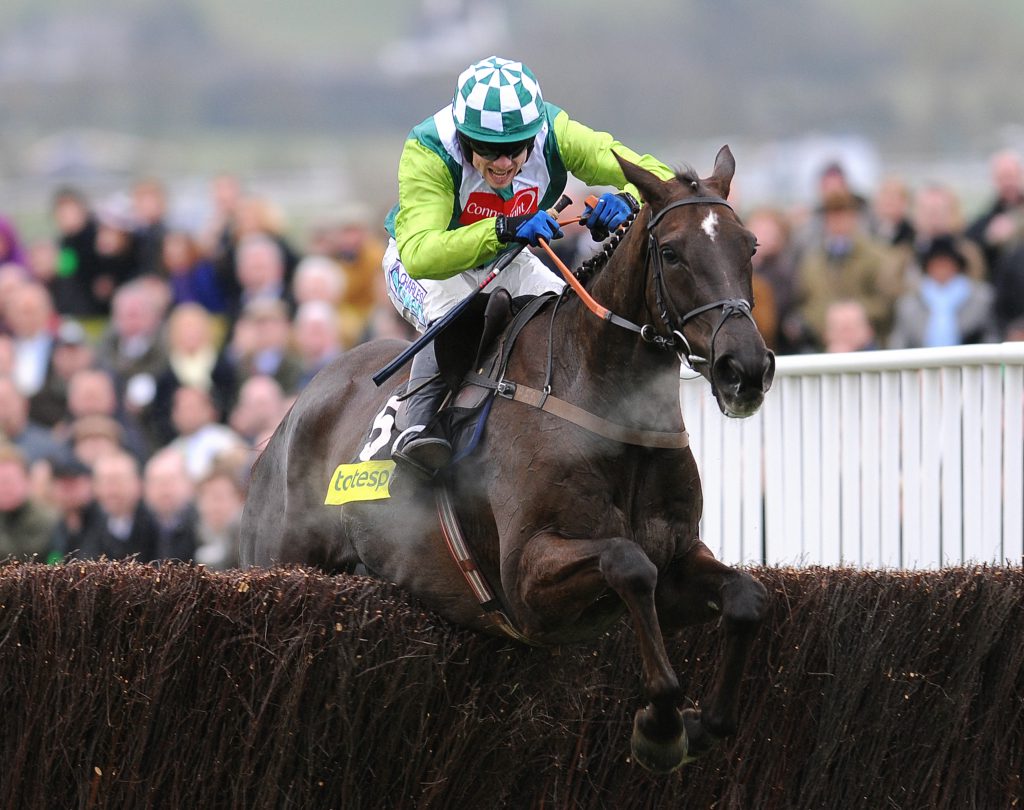 I was very lucky to be working at Ditcheat at a time when there was some fantastic horses. You almost took it for granted, but you look back now and just think how amazing it was, to be working in a yard with horses of that calibre. I suppose Denman was my favourite in that he always wore his heart on his sleeve. I remember leading him out of the winners' enclosure after he'd won the Gold Cup in 2008. It had nothing to do with me, I was just lucky to be there and be a small part of the team. I had the privilege of being able to lead him out of the enclosure, as the lass who looked after him and had done all the hard work with him was collecting her prize.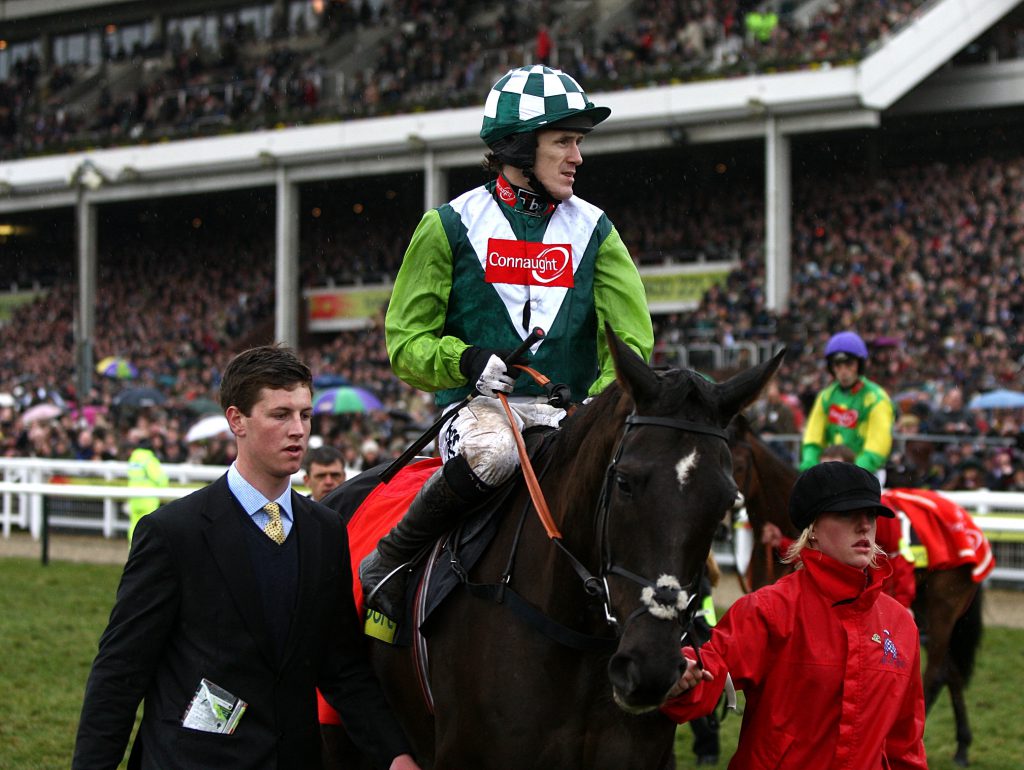 He was a real favourite. He won that Gold Cup; he then had a heart scare and went on to win a second Hennessy as it was then under top weight. I loved everything about him, he just went out there and gave his all every time. I also remember there was no fuss with him. At home he and Kauto Star were stabled next to each other. And Kauto Star was the real showboat, who loved the attention. Denman was next to him and when all the cameras were in the yard, Denman would have his tail over the door, he'd have his ears back and didn't want to know anyone. But I do remember we had a visitor to the yard who was blind, and to this day what happened still resonates with me. Denman just knew that this man was blind. He came to him, head over the door, ears pricked and nuzzled the man's hands as he put them out. And normally you wouldn't get anywhere near Denman. I remember being really struck by that incident and was reminded of just how amazing horses are. He was nicknamed 'The Tank' and duly lived up to it, but on that occasion, he relaxed his hard man persona.
2 – Unowhatimeanharry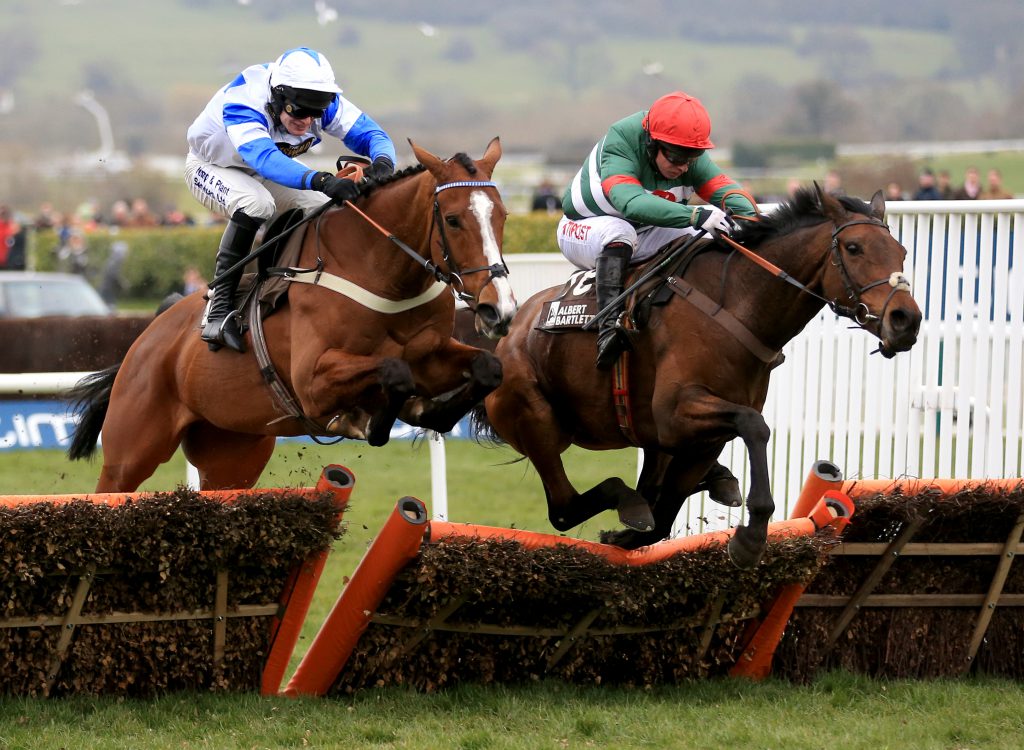 This was a tight call. There wasn't much between 1 & 2, but Unowhatimeanharry comes in a close 2nd. We bought him as a maiden hurdler rated 123 and to end up winning four Grade 1's and provide me with my first Cheltenham Festival winner in the Albert Bartlett will live long in the memory, that's for sure. He took us on an incredible journey. I have two favourite race memories of him. When he won the Champion Stayers' Hurdle at Punchestown, for the first time on the back of being beaten in the Stayers' Hurdle at Cheltenham by Nichols Canyon. We then went over to Ireland for a rematch and both he and Nichols Canyon, Noel Fehily and Ruby Walsh had a right ding-dong up the straight and it was just a wonderful race to watch and as I think about it now, it still makes the hair stand up on the back of your neck. We were lucky to come out on the right end of that closely fought finish.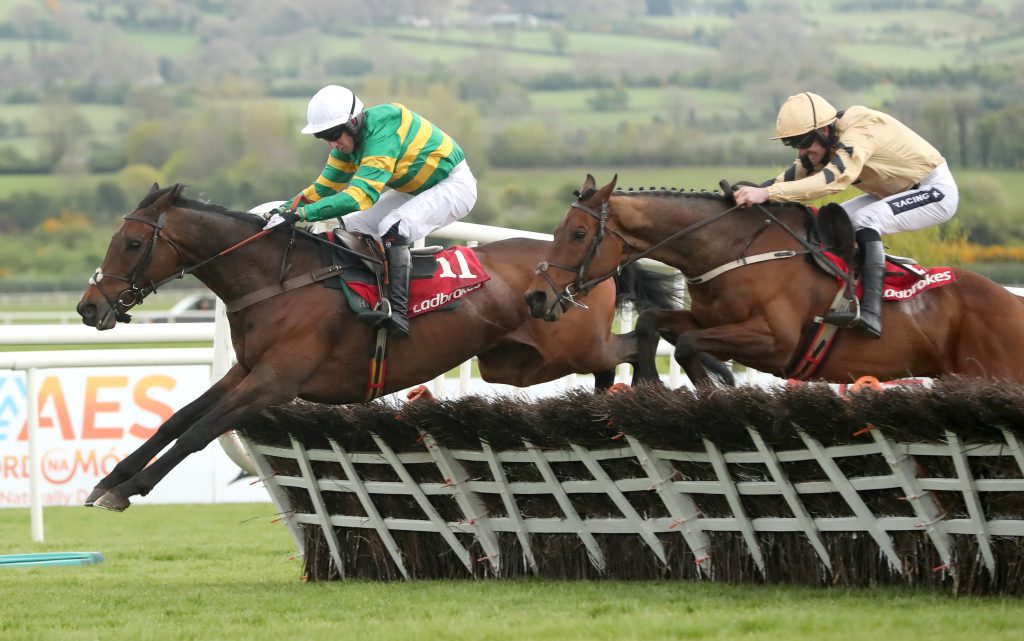 But almost just as special was his win in that same race two years later. He was an 11yo at that stage and people were beginning to think that his best days were possibly behind him, so to come out and win as he did, with I suppose very little expectation, was just an amazing achievement. Winning a Grade 1 as an 11yo. He had so many qualities. An unbelievable will to win, a never give in sort of attitude. He wasn't overly big, but he was terrier like, so tenacious, just never knew when to back down. He was just fantastic to have anything to do with. To have a horse of his calibre when we were starting out, coming from the unexpected background. We bought him thinking he would be just a fun horse for our Racing Club, and he turned out to be a real star, a real favourite. We've got him here now enjoying his retirement, along with Rock On Ruby, who I'm sure they enjoy swapping stories with each other out in the field. Harry is 14 rising 15, and Ruby is 17 rising 18.
1 – Rock On Ruby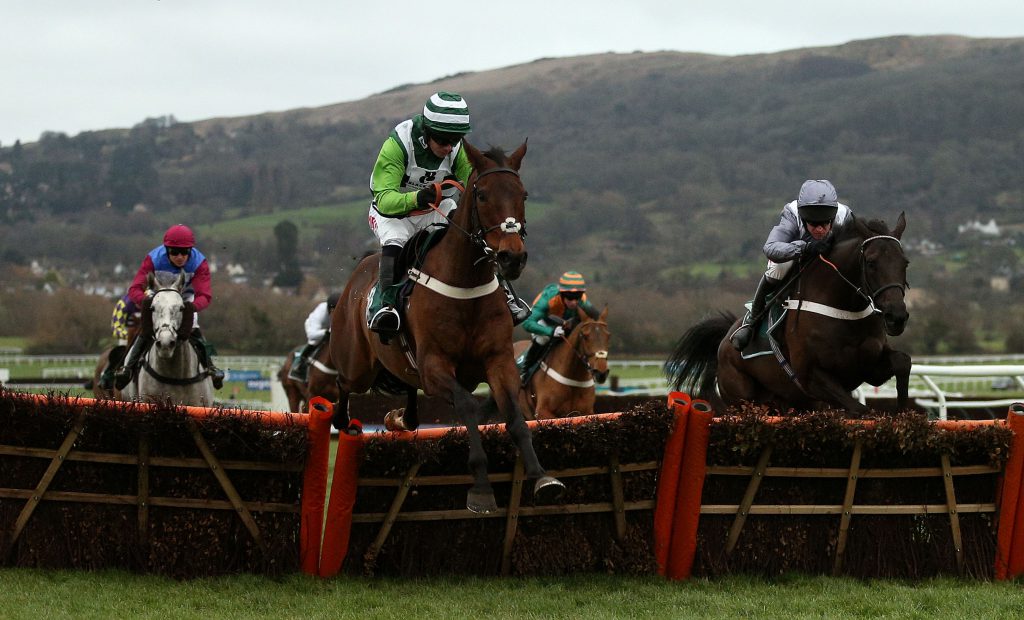 So Rock On Ruby just comes out on top as he was very much the springboard to being able to go out and train on my own. I was very fortunate to be working as assistant trainer to Paul Nicholls and running the satellite yard at Seaborough alongside Richard Barber when Rock On Ruby won the Champion Hurdle in 2012. It was on the back of that success, in the summer that I took out my licence. So going into your first season as a licenced trainer with a reigning Champion Hurdler and looking back on it now I think just how incredibly lucky I was. When Ciara came over to work at Seaborough it was the first horse she picked, and she rode him every day. She'll tell you that she stayed in this country for Rock On Ruby rather than me! To go to war in that first season with a horse of his calibre, he finished runner-up to Hurricane Fly in his defence of the Champion Hurdle. It's funny in that he only ever won one Grade 1, but he was runner-up in the Aintree Hurdle on more than one occasion and he went out on a winning note when successful at Ascot in November 2015. At that point we had our eldest daughter Ruby on the scene and no prizes for guessing how she was named!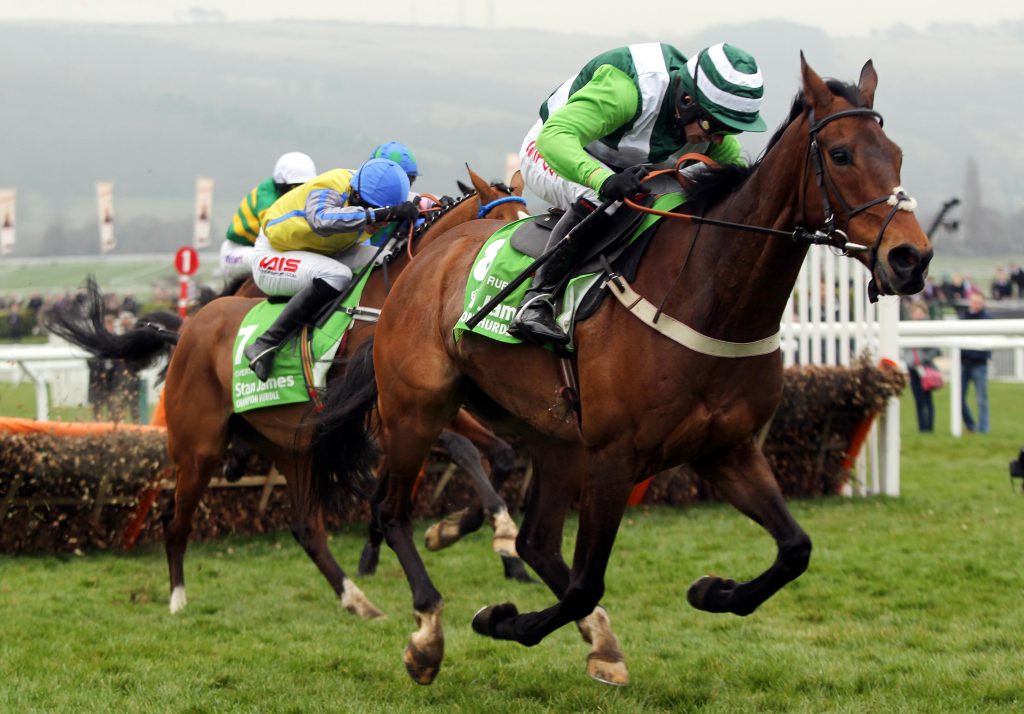 He was such a tough genuine horse; he rarely ran a bad race. He had 27 starts and was only out of the first 3 twice, he won twelve times, was 2nd on eight occasions and finished 3rd five times. That's some record and one of the unplaced efforts was when he was 4th on his debut! I'll never forget the reception he got when he won the Relkeel in December 2014 and went back and won at Cheltenham on New Year's Day. They weren't the highpoints of his career, although they were notable successes, it was just how well he was received by the racing public. He wasn't just close to our hearts, there was plenty of people who followed him, supported him and who loved him just as much.
Have a great weekend.
Harry
Comments
comments