As weekends go, this is a big one for our yard. It's a huge hour for us on Saturday with potentially two of our nicest prospects vying for favouritism in two big races and we've got some really promising youngsters out on Sunday. Pressure and stress are pretty much assured as is plenty of interrupted sleep, but this is what we strive for, big chances on big Saturday's. So, let's get started…
WEEK IN REVIEW
Gin Coco – 2nd Cheltenham, Sunday
We obviously opted for the Greatwood, but I'd be lying if I said that after watching the Grade 2 Novices' race being run in a time that was five seconds slower and won by a 125 horse, sort of grated me on the drive home. But we made the decision collectively and went for the big one. We ran very well, and I don't think we lost anything in defeat, we just bumped into a Graded performer in a handicap. We looked like winning turning in, but the winner galloped all the way to the line, under top weight, and you've got to tip your hat to him as he was a seriously impressive performance. We made a race of it – just weren't good enough but pulled miles clear of the rest. I rang the handicapper on Monday morning asking him to put me out of my misery! So we're getting a 4Ib rise, the winner is going up 10Ibs. So 4Ibs in the scheme of things isn't too bad. We'll set our sights on another big handicap hurdle. There's Ascot before Christmas, but we're 99% sure of waiting for the Betfair Hurdle at Newbury in February. So we'll try and get there fresh and well, and you'd hope that with only a 4Ibs rise it will still allow us to be very competitive in what is always a hotly contested handicap hurdle. All his form is on good ground, hence the reason we'll wait for the Spring, but if it did come up testing at Newbury, we would then wait for the County Hurdle at Cheltenham. We've also got Punchestown in the back of our minds, as he ran well there last season. Hopefully there's one of these big handicaps in him.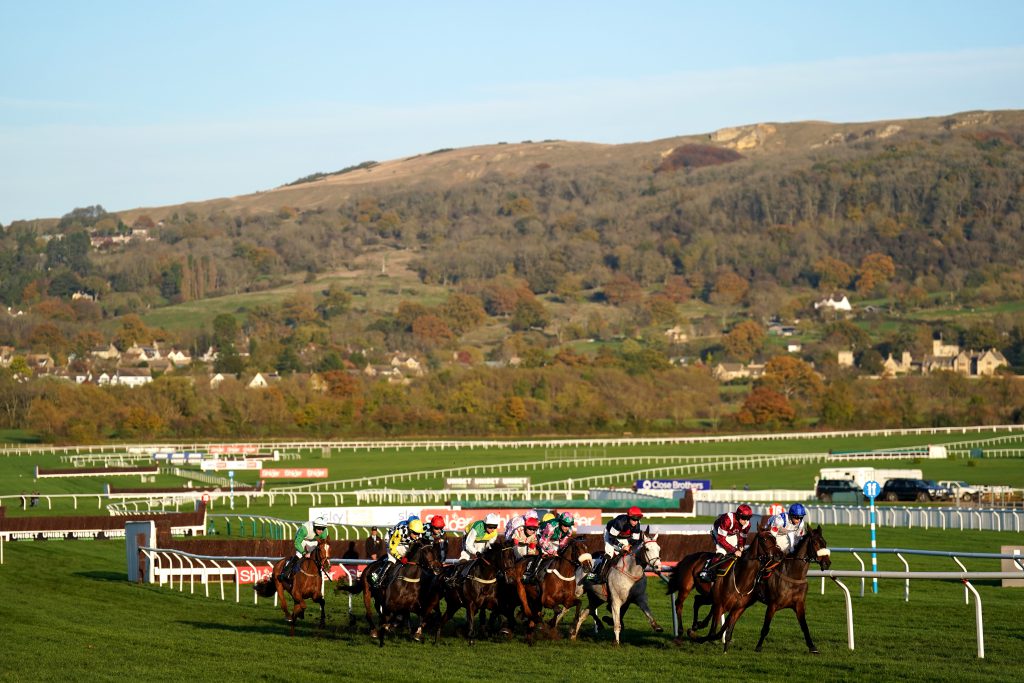 Racing Doesn't Help Itself
What happened on Sunday was frustrating and farcical. Sun in our eyes isn't a new problem. They knew at the start of the day what the weather was going to be, and they know what the sun does, it wasn't as if Cheltenham has suddenly been reorientated. Why is it down to the jockey's to decide when they get to the start? Naturally I'm not arguing with the safety element of this, but why haven't we considered juggling the start times of meetings and be more proactive, as opposed to waiting for the jockey's to get to the start and then humming and harring about what to do. It was blatantly obvious that the decision could have been made earlier, long before they got to the start. What's Racing's priority, hospitality or the horses and jockeys? We're a professional elite sport and we need to start acting like one. You don't see UEFA in the Champions League Final out on the pitch in the middle of the match altering the lines, because they haven't got them straight! I know it easy to criticise and I'm not pointing the blame, but we really don't help ourselves at times. Surely a solution needs to be found to show our sport in a more professional light than the farcical scenes of will they or won't they jump these hurdles. It was all a bit comical, but avoidable.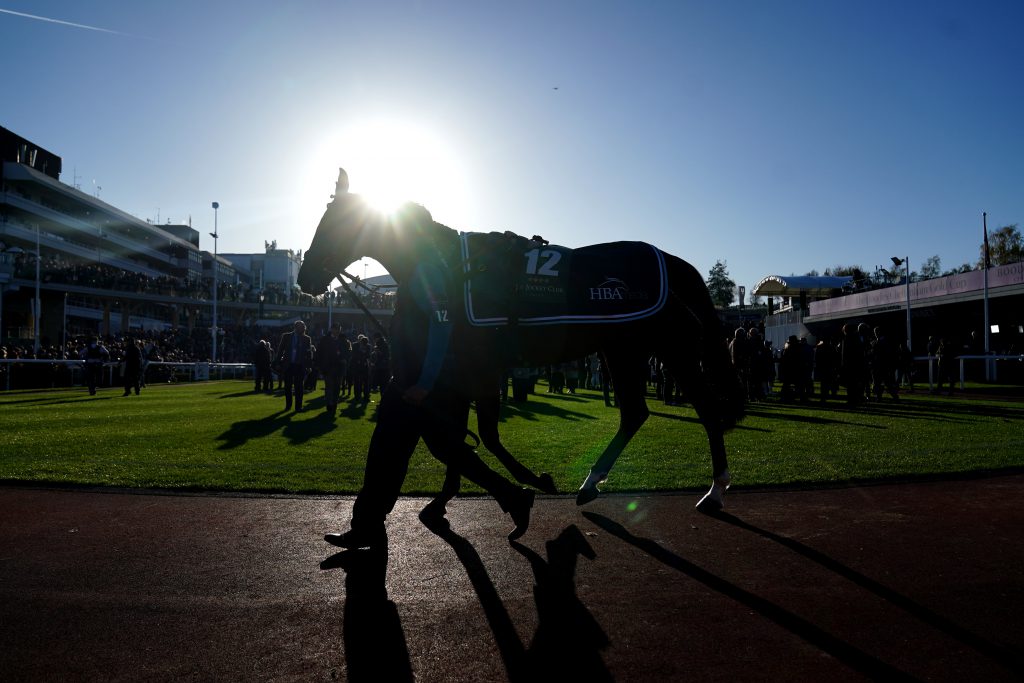 Carrigmoorna Rowan 3rd & Danton 5th – Exeter
Both ran nice races. Bumpers at Exeter normally prove to be quite strong. Carrigmoorna Rowan had good form in point-to-points to take into the race, but as with all these young horses, bumpers are there as a starting point. Johnny (Burke) was given no instructions other than to ride him as he found him. And as he got to the start Johnny thought he was a bit more excitable than he liked, so he decided to drop him in. Bryan Carver likewise adopted similar tactics on Danton. So, both were ridden off the pace, which didn't necessarily suit given the way the race panned out. They were held up in what was not an overly strong pace and it then turned into a sprint up the straight. So, to finish 3rd and 5th, beaten just over 6 lengths and 7 lengths respectively was very encouraging. Both are sure to build on that. Carrigmoorna will probably stick to bumpers, as he's a galloper in the making, but physically he's got to strengthen, and we'll just look after him this year. Whereas with Danton, with that run under his belt, we'll now kick on over hurdles as he jumps well at home.
White Hart Lady – 1st Lingfield, Tuesday
I was delighted, but for Lorcan Murtagh as much as anyone. He's endured a tough year as had a nasty injury back in January. It's been a long road back for him, so for him to have his first winner back was very important and hopefully that will give him confidence and he can kick on now. It was great to see him back in action, he works hard here in the yard riding and schooling horses. He's a key member of the team, so to be able to give him winners is important. It was White Hart Lady's second start over fences. There was quite a lot of drama in the race, and we did well to avoid it. Her wide margin win was somewhat flattered given the way the race turned out, but she did it well. Hopefully she can continue to progress at that sort of level, now that we have got proper win ground, which she does relish. She's now qualified for a valuable Mares' Chase series final at Hereford in December, but that would mean stepping back up in trip as it's 3 miles 1 furlong, which I think just stretches her, and whether she'd get into the handicap there off her current rating is another matter. We'll be watching the entries and deciding nearer the time whether to go for it or she may just go for a lower level mares' chase or a handicap chase. But it was only her second start over fences, so I'd like to think there's more to come from her, especially on proper soft ground.
Our Nel – 4th Warwick, Wednesday
She ran a nice race, was a bit keen early on, but did very well to keep going. She was the last one off the bridle and was then just green off the bridle. The first five home pulled a long way clear, and I'd like to think that she'll definitely step forward from that run, in another bumper or we'll kick on over hurdles, we'll just see how she comes out of it. She's been a bit buzzy at home, so I wasn't sure how's she'd run, but if you'd said to me this morning (Wednesday) that she'd finish in the first four, I'd have snapped your hand off, in an 18 runner race around Warwick! So, very happy with that effort.
WEEKEND PREVIEW
Revels Hill – Friday, 14:05 Ascot
We had him in the Coral Gold Cup and in at Bangor last week, but we didn't want to get him started there on testing ground. Trying to go for the Coral Gold Cup without a run would a tall order, so we've decided to play the long game, hence the reason he's dropping in trip for Friday's race and we're using it as a stepping-stone to potentially more valuable races in December, with a number of options, including the London National at Sandown on Tingle Creek day. So we're definitely seeing Friday as a springboard to bigger targets because long term we'd be keen to take in a National of some sort in the Spring. He's in good form at home and I'd like to think he'll run a nice race, but it's a trip short of his best.
Get Back Get Back – Friday, 15:15 Ascot
We were considering running him at Warwick yesterday (Wednesday) in another boys race. But if we had opted for it, we'd have had to run with a penalty as we'd have been running in a like for like race. So we decided to go to Ascot. Obviously this is going to be a much better race than the race he won at Kempton, but he's got very little weight, and we escape the penalty as he's due to go up 6Ibs. He surprised us winning on rain softened ground at Kempton, so hopefully Ascot doesn't get too testing for him. He's come out of Kempton well, seems fresh in himself and he's won in the past off a quick turnaround, so we're keen to take our chance.
Might I – Saturday, 14:25 Haydock
We're stepping him up to three miles, but everything suggests he will stay. He's a half-brother to Stattler and we're really looking forward to trying him over a longer trip. Last year we campaigned him over two miles but having won so well first time out at Newton Abbot we were thinking we'd stick to that trip until he wasn't competitive. Obviously then trying to concede 6Ibs to Constitution Hill on his next start was mission impossible! He was then placed behind Jonbon and at that point we thought then he'd be a lovely one for the Martin Pipe, stepping him up in trip. Unfortunately he didn't make Cheltenham but ran very well at Aintree. We've been very happy with him, he's in really good order. He went away for a gallop last Saturday and Ciara (Fry), who rides him all the time, was delighted with how he went. If he going to prove to be a Graded hurdler over this trip, he's going to have to go very close off a mark off 142. It's a big day for him because what he does at Haydock will essentially determine his campaign for the rest of the season. We're going to find out if it's earmarked for conditions staying hurdles or whether we're not quite at that level. It's not just about the bare result on the day, the hopes, and aspirations for the remainder of the season rest on what he does on Saturday. We're all after and want to be involved with good horses, so the hope is that he can be competitive off his mark and progress into a Graded hurdler over the trip.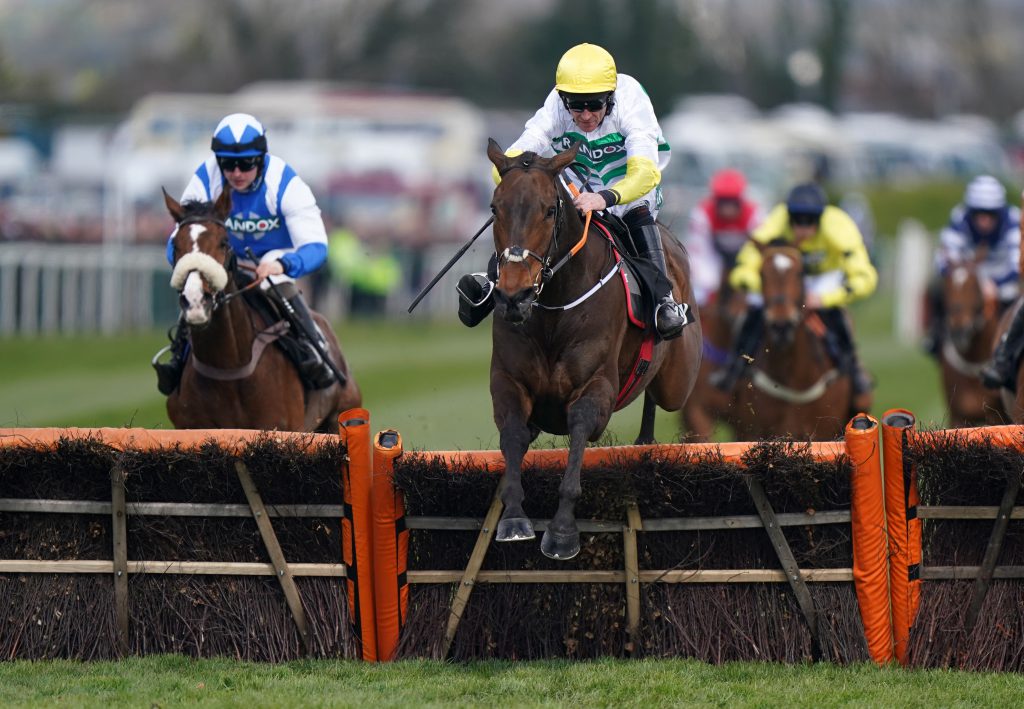 Boothill – Saturday, 15:15 Ascot
We're going into Saturday with less experience than the likes of Edwardstone, but on the other hand we're getting the weight as a result because hopefully we're more unexposed. We couldn't be more pleased with him at home, he's in really good order. Obviously it's going to be a big setup to what he's achieved so far, but we're happy with his preparation and we're going there to take our chance, knowing that what we lack in experience we gain in receipt of weight. It's going to be a fascinating race. It's not just about Edwardstone and us, there's plenty of other challengers. But our fella ran well at the track last year over hurdles and we'd like to think there's more to come from him, off a mark of 140. He wouldn't want the ground too testing, being a typical Presenting, so good to soft would be perfect for him. Whatever happens on Saturday it's going to be informative as to what we have on our hands and as to where we campaign him for the rest of the season.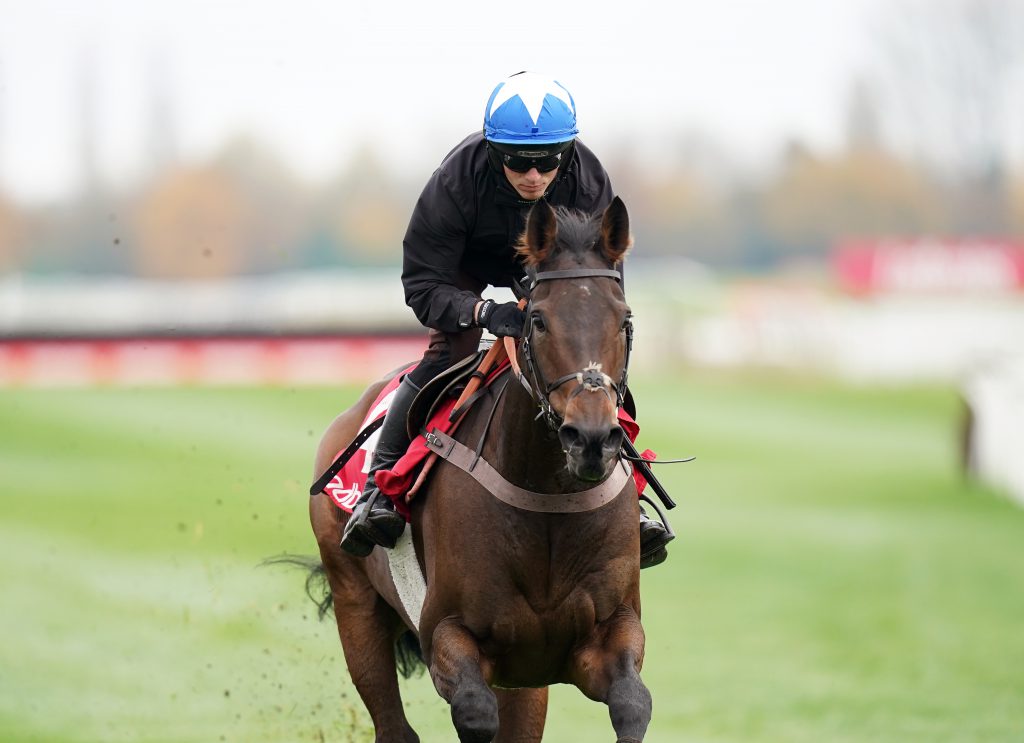 Dubrovnik Harry – Sunday, 14:24 Exeter
He won at the course, when winning his maiden impressively, but we've always thought of him as a chaser. He was 3rd in the EBF Final at Sandown last season, a race that has a great record of producing future chasers and we're hoping this fella can go on and progress over the bigger obstacles. He's starting out over 2 miles 3 furlongs on Sunday, but we'll step him up in trip in due course. He's very well in himself at home and has schooled well. He's been to Lambourn on a few occasions and schooled on grass there last week. Exeter's a lovely track to get novices underway and we're looking forward to getting him started.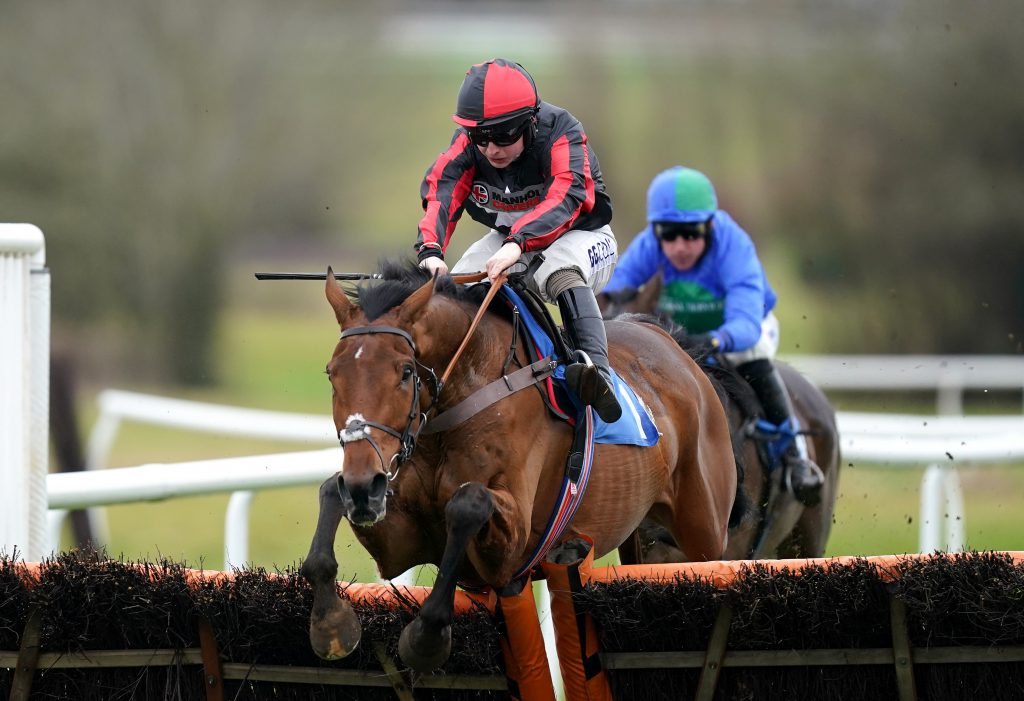 How's The Cricket – Sunday, 15:00 Exeter
He won over two and half miles on his debut over fences at Ffos Las. He travelled well and did it quite nicely. The step up in trip should bring about further improvement. We'd like to think he can still be competitive off his revised rating. They're expecting softer conditions at Exeter on Sunday than they had earlier in the week, but this won't pose a problem for our horse.
Forever Blessed – Sunday, 15:35 Exeter
He's a lovely horse. He's only four and surprised us with what he did last season. He went off favourite for that Grade 1 Juvenile hurdle at Chepstow, but you'd have to put a line through that run, as he was all but taken out. It took him a long time to ever over that incident. There wasn't anything drastically wrong with him physically, but he just wasn't right. And because he was a young horse, we just gave him time to get over it, so he had an extended break. He's done really well physically. We start off on a rating of 123 and you feel that if he'd be able to run his race at Chepstow that day, we'd have a different mark. Obviously we have to go out and prove it in open company and taking on older horses, but I think he's a horse with a lot of potential and we're excited to see him back in action.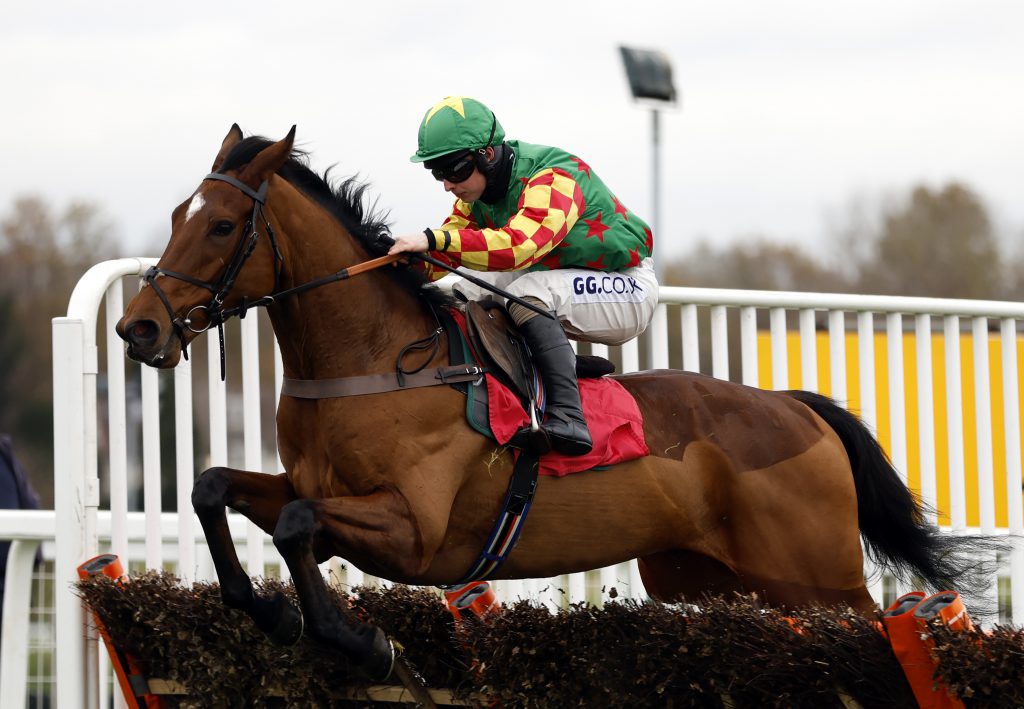 Hope you have a great weekend.
Good luck,
Harry
Comments
comments