Our Cheltenham can probably be summed up by the expression 'close but no cigar'! Love Envoi ran a career best. We're very proud of her. She lost nothing in defeat, going down to a Champion of our Sport, in Honeysuckle. You can't begrudge Henry de Bromhead and his family after what they've been through. The winners' enclosure was an emotional place and understandably so. Of course deep down we'd have loved for it to have been us walking back into the number 1 spot. Our mare ran her race, there was no hard luck stories. Johnny Burke gave her a brilliant ride from the front. We knew there wasn't going to be much pace. We thought if we can go forward and get a soft lead, she'll lob away and when push comes to shove, she'll keep picking up and that it would take a good one to get by her. Honeysuckle can definitely be classified in that bracket. Both mares put it all out there. We pinged the last and going away from it I thought for a second, we're going to win this, but Honeysuckle being Honeysuckle just reeled us in. It was a fantastic run though. We look back on it with immense pride. Love Envoi acquitted herself to a very high standard. All being well, we plan on taking her over to Punchestown at the end of the season for their Mares' Grade 1 Hurdle and hopefully beat the Irish on their own turf. It's a wonderful Festival and has been a lucky fixture for us in the past. I think we've had seven winners there, which is more than we've had at the Cheltenham Festival and Aintree. As for next season, our thinking right now would be to go back for the Mares' Hurdle and try and go one place better in 12 months' time.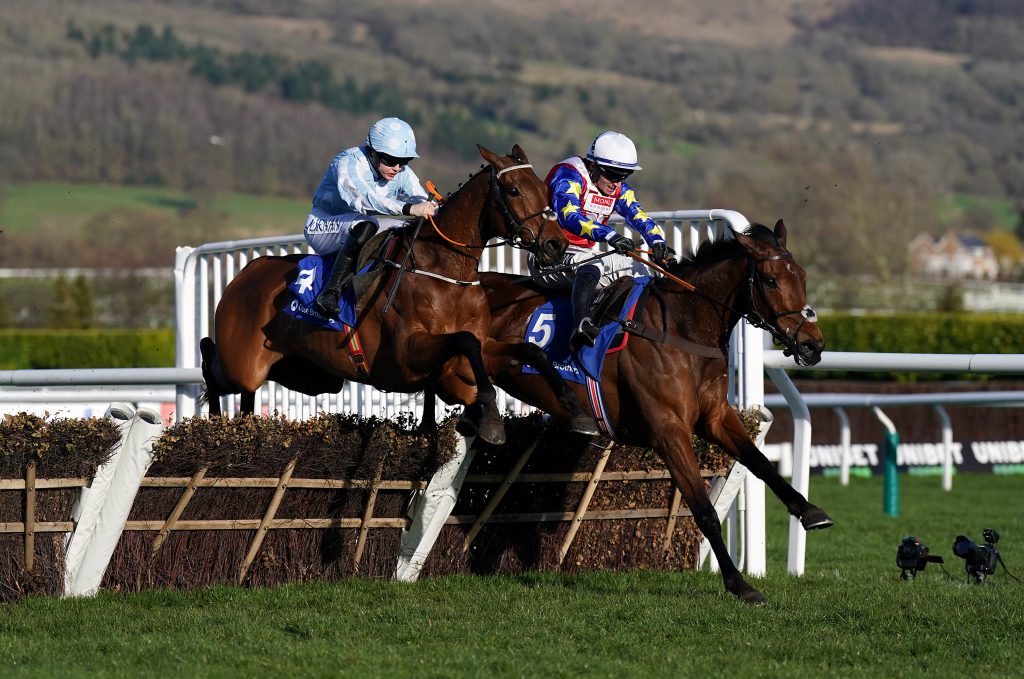 We were obviously delighted with conditions and with the way the rain came for Love Envoi and Might I. However we knew it was going to be a bit of an unknown for Gin Coco. All his best form has been on good ground. He has always shown plenty of speed in his races and a turn of foot, Johnny said he just couldn't pick up in the ground like we know he can. The ground was just too soft for him. Very much a case of nothing ventured, nothing gained. It just didn't suit him. It was an unknown going into the race, but we know now. We have no immediate plans. He could go back to Punchestown, we'll target good ground races for him during the Spring, all being well. As for next season we'll be looking at going chasing with him. Hopefully he can make up into a good two mile novice chaser and maybe follow in the footsteps of Boothill.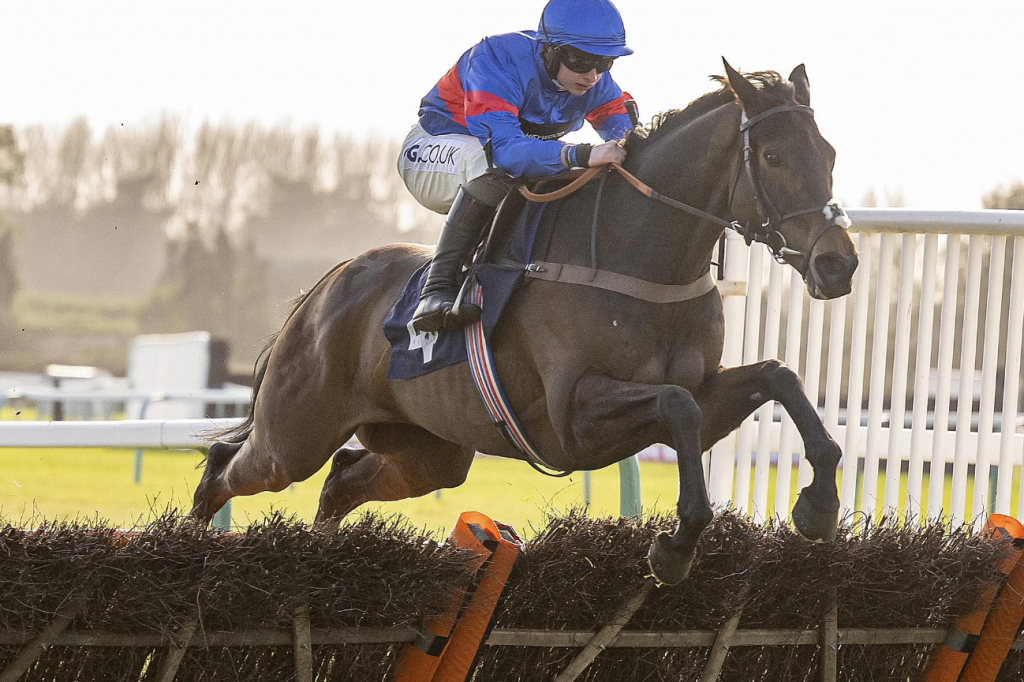 I alluded to it when I was previewing the Martin Pipe, that Might I, a 145-rated hurdler, had only won one hurdle race, yet he'd been placed in Grade 2 and Grade 1 company and now he's finished 4th in the Martin Pipe. There was a part of me thinking we were 12 months too late for this race, because he was rated 135 before last year's race. Unfortunately we just couldn't get him there, he wasn't right at the time. Anyway we took our chance this year off joint top weight. We got pushed wider than you'd have liked turning into the straight. He emerged the best horse at the weights in the race, that's just the nature of handicaps. This season has been a little frustrating with him. He hasn't had the run of the green. I thought he would have had a brilliant chance back in January at Lingfield in their valuable Winter Million fixture. If you go and win one of those races in a season, it doesn't matter after that as they don't owe you anything. It feels a bit like missed opportunities with him, through no fault of his own or anyone's fault for that matter. Moving forward we're pretty sure we want to go chasing with him next season but feel that we haven't quite achieved what we hoped to over hurdles. So although we're leaning towards going chasing, it's not set in stone. What he does between now and the end of this season might help determine that. We're looking at all the options. He could run in handicaps at Aintree or Punchestown and I wouldn't rule out a trip to France with him either.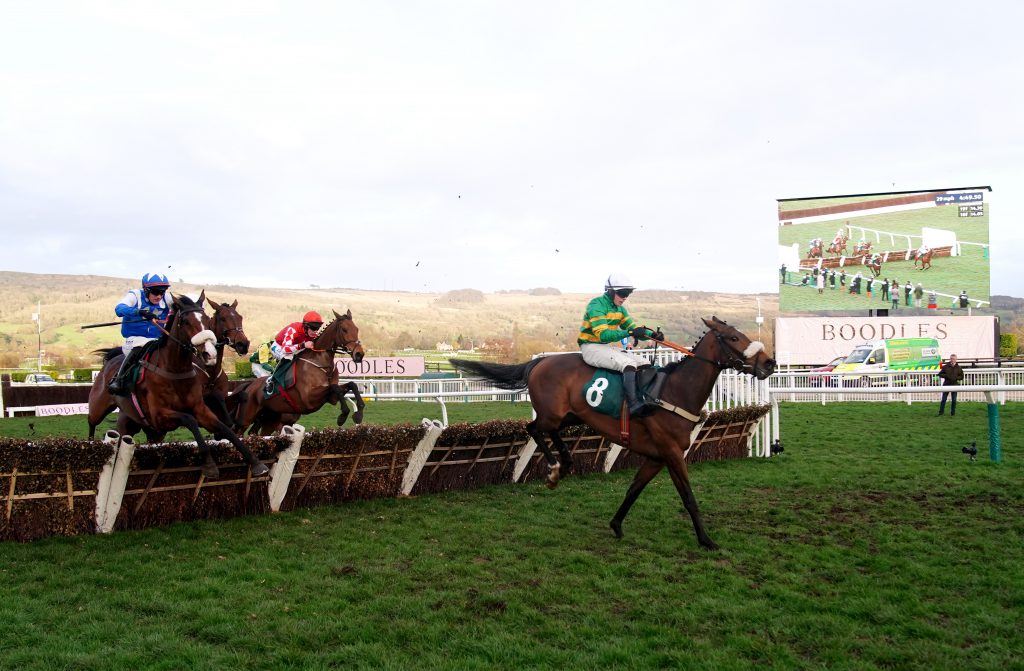 As for a final reflection, we had three runners at the Festival and finished with two placed horses, so we can't complain too much. This game is all about winning, however considering how incredibly competitive it is, to have two of our three in the first four was a real credit to the team.
Week In Review
Ask Me Early – 6th Uttoxeter
We had him in the Midlands National but took him out at the confirmation stage after not being able to get a prep run into him – the ground drying up in February didn't help our cause. Prior to that he obviously wasn't right when he ran in the Welsh National, when it transpired that his bloods were wrong. So we knew he was going to need the run hence the reason we decided to revert to hurdles and give him a bit of confidence. The positives were very much seeing him jump and travel well. He just got tired turning into the straight. He's come out of the race well. Hopefully the weather holds, as we'll be looking at running him back over fences and are looking at sticking him in the Scottish National. We could also maybe take him to Punchestown for a staying handicap chase on the final day, a race that we won a few years ago with Fletchers Flyer. We were just pleased to see him put Chepstow firmly behind him and that run should bring him forward with a return to fences in April.
Monjules – 1st Fontwell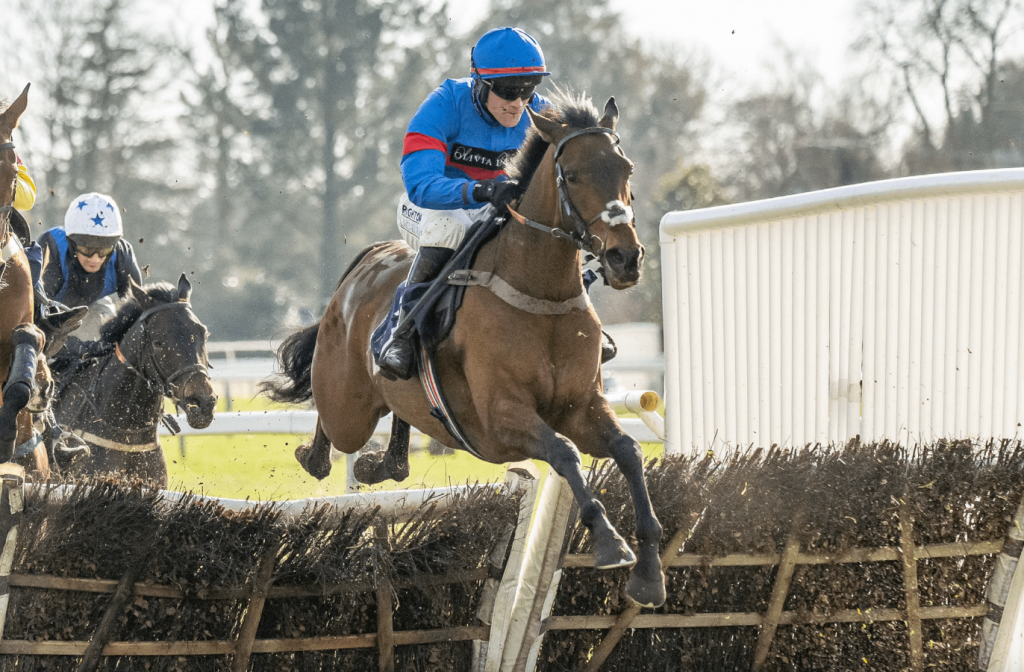 We were delighted with him. It was arguably his best run. He jumped, travelled well behind the leaders the whole way, and never looked in danger. He took it up turning in and bar a mistake two out, he always looked like winning. If you had said to me that we'd win three out of four races with him when he first arrived in the yard, I'd have snapped your hand off. There wasn't much to him when we first got him, and he was trying to do everything at 100 miles per hour. However he's settled well into the routine now and is much more relaxed which is enabling him to fulfil his potential. Lorcan Murtagh has also got on well with him. It was a big moment for Lorcan as well riding his 75th winner and riding out his claim. I was really pleased for him. He's a key part of the team, as he does a lot of hard work at home. So it was great for him to reach that milestone.
Great Name That – 2nd Chepstow
He definitely bumped into a nice horse. I asked Sam Thomas what on earth he was doing running a horse of that calibre in a maiden hurdle in March! The winner was actually entered at Cheltenham, but I gather he'd not had a clear run through the Winter. He actually made his debut in the same bumper as How Will I know at Wincanton on Boxing day in 2021. He was 2nd and How Will I Know was 3rd. And I think he was 6th in the Aintree bumper last year. So you could say we were unlucky to bump into a horse of that standard in a maiden. Great Name That did everything right. You can see that he's crying out for a fence next season. He already jumps like a chaser. It would be nice to find him a similar sort of race, naturally avoiding what we faced at Chepstow, in the hope of him getting his head in front before we put him away for the Summer.
Gidleigh Park – 1st Chepstow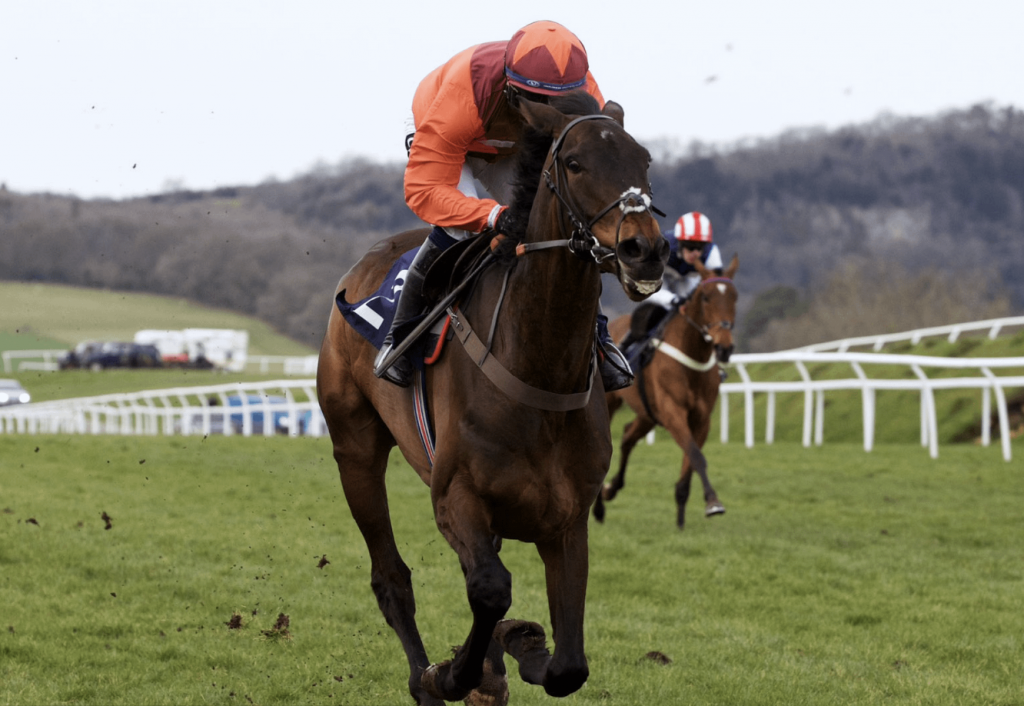 We have been patient with him as he's a big horse. We had sent him to run at Exeter on New Year's Day, but because he's a big horse we didn't want to run him on bottomless ground. So we decided to just wait as we were keen to find him a galloping track given his size. And as we were waiting, of course ground conditions quickly went the other way and started to dry right up! The wait though did him no harm as he continued to please us at home. We were looking forward to running him albeit when I was going through the race after the final decs I was thinking to myself I've only gone and picked a strong maiden bumper. The form of the favourite was quite strong as he had been runner-up to Captain Teague, who of course finished 3rd in the Champion Bumper at Cheltenham. So you're going into it thinking that horse is going to be very hard to beat. And apart from him there was some potentially nice horses in it. Before the race I'd have taken a top 4 finish on debut, as they turned in he was coming clear with two or three others, and he was then the last one off the bridle. So in terms of racecourse debuts you're thinking this is as good as it gets. It was a really nice performance. The owners, The Eyre Family, have been great supporters of the yard. In many ways this horse is now taking over the baton from Sir Ivan who has been a brilliant servant for them. So it's very much a changing of the guard so to speak. He's a lovely young horse, who we won't see again until the Autumn when he goes hurdling. What really impressed me was that it took Johnny almost to the entrance to the back straight before he could pull him up. He went a long way past the line all the way down the bottom and up the other side. He's a big scopey individual that should just keep getting better with time. He's a very exciting prospect moving forward.        
Weekend Preview
Saturday
Sir Ivan 17:00 Newbury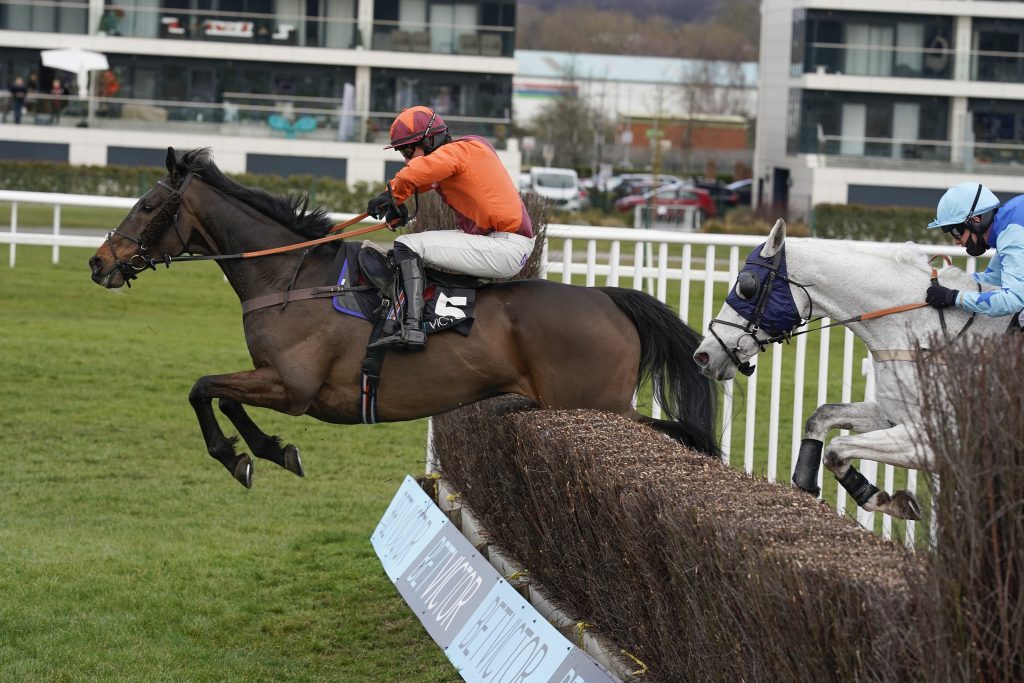 This is potentially his last run. At 13 years of age he's been a brilliant campaigner for us. We've had him now for 10 years. He turned up as 3 year old having been bought at the sales. He's been placed more times than I care to remember, almost too consistent for his own good. He was 3rd at Aintree earlier in the season in a Veteran's Chase. The ground was against him at Sandown when he was last seen. His last win actually came at Newbury in a Veteran's Chase two years ago. That was off a mark of 136 and he's now running off his lowest mark (128) since December 2015! He's 13, so obviously he's not as good as he was but I'd like to think on a flat track and on better ground he can give a very good account of himself.
Sunday
Revels Hill 15:52 Exeter
We also had him entered in the Midlands National last weekend, but he was another horse that wasn't going to be suited by the rain. He's far better on better ground, hence why we didn't run him at Uttoxeter. This trip shouldn't pose any problems. It's not quite as exciting as a Midlands National, however it's all about winning and if he can get his head in front here, it sets him up nicely for bigger entries, like the Scottish National and possibly the Punchestown race I mentioned earlier for Ask Me Early. Although we didn't get to run him last weekend, we're very keen to run. He's been ready to run and is well in himself. The chase course at Exeter is still good to soft, good in places. I think there's more rain to come, if it was good to soft all round and it didn't get any slower, we'd be delighted and even off top weight, we'd like to think he can be very competitive.
One To Watch Next Week
Lady Adare 14:00 Wincanton (Monday)
We took her out of Kempton last week when they continued to have heavy showers and it just got proper soft there. She came unstuck on similar ground at Taunton on her only outing this season, we've re-cauterised her palate on the back of that. So naturally we didn't want to run her again on softer ground. We're hoping the ground at Wincanton doesn't get any slower than it is currently, equally so we're hoping this can be a springboard to a successful Spring for her.
Have a great weekend,
Harry
BACK TO HORSE RACING MEETINGS PAGE
Comments
comments