It's very much a case of the calm before next weekend's storm, quite literally, as we'll have runners at Lingfield, Ascot and Taunton. This week there's a bit of a lull, with only a handful of runners as we ran quite a few over Christmas and in the early part of the New Year, and of course the horses have also been getting their flu jabs. However, we've got a big chance in a big race on Saturday, and we'll look back at some of our runners during the past week, so let's get started…
Week In Review
January 6th
Ree Okka – 2nd Ludlow
It was obviously frustrating to just miss out at the end. I think it was a step forward in the right direction for sure, but he did show a little bit of reluctance early on in the race, perhaps he lost some confidence from his previous run at Exeter. It did take him a while to warm to the task and we were a little bit on the back foot. I know we can't keep making excuses, but after the Exeter run, there were plenty of positives to take, the trip was more suitable and I could see him ending up in that valuable novices' handicap chase at Uttoxeter on Midlands Grand National day, which we won with American for the same connections, The Jago Family. I feel a race of that nature could be right up his street. We'll probably run before then, but I'd keep the faith as when everything clicks into place, he'll come good with a bit of luck.
January 7th
Love Envoi – 1st Sandown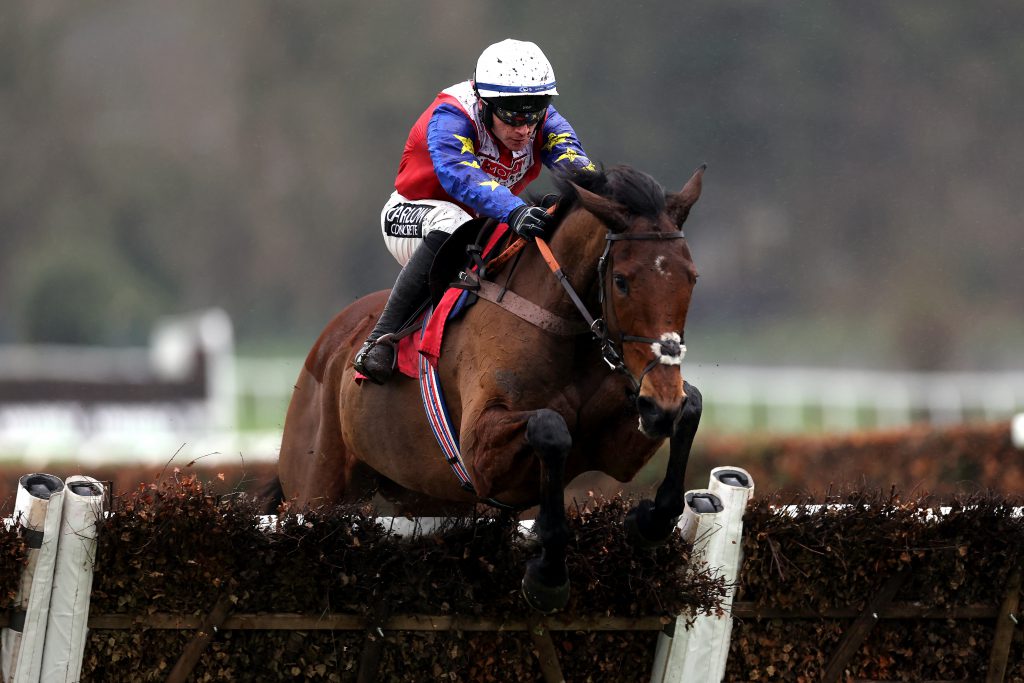 We couldn't have asked for anymore to be honest. She's becoming more professional with each run. She settled, then came alive down the back and it was effortless. I was thrilled with the way she went through the race, she travelled and jumped well and put the race to bed. It was as good as we could have dared to hope for. We beat a good yardstick in Martello Sky. She was beaten just under 10 lengths in the Mares' Hurdle at Cheltenham last year by Marie's Rock and we've gone and beaten her by 13 lengths, albeit in receipt of 1Ib, but she did it well. Strictly through the Martello Sky form-line, it definitely puts us right in the mix for this year's Mares' Hurdle.  I just hope she can continue in that vein of form right up to and including Cheltenham and if she gets there in that sort of mood, it's going to be very exciting indeed. Many people have noticed that we have put her in the Champion Hurdle, but it's very much a 'what if' scenario. We're covering all bases. We'd rather pay the initial entry fee at this stage as opposed to wishing we were in it at a later date and having to cough up a supplementary fee. It's very unlikely to happen, it's almost a 'living the dream' sort of moment for the owners, having an entry in the Champion Hurdle, where she's sixth or seventh in the betting. As I mention it's a 'what if' something happened to another horse, and the ground came up very testing and it wasn't going to be the one horse race it looks like at the moment. There's two months to go and we all still have to get there, so the entry is purely an insurance policy. More immediately we'll now look to run her at Warwick next month for a Listed Mares' Hurdle, which was actually won by Marie's Rock enroute to Festival success. Love Envoi thrived on racing last year, she won at Sandown in the middle of February last season, so it just fits in nicely and the races are there for a reason and we need to use them and hopefully it will put the finishing touches on her before Cheltenham in March.      
Lightly Squeeze – 5th Sandown
It was a little disappointing, but when you look at it, we went from running off 130 with a 6Ibs claim in a boys race on a Monday around Kempton, to a Class 2 on a Saturday at Sandown off 6Ibs higher with no claim. For a horse who has just turned nine, he was going to be more vulnerable to younger, improving horses. Maybe we got a bit carried away after his success at Kempton and he's not getting any younger, last Saturday was just a step beyond him at this stage in his career. So, we'll just lower his sights moving forward and look to claim as much weight off him in future races.
January 9th
Lady Adare – 6th Taunton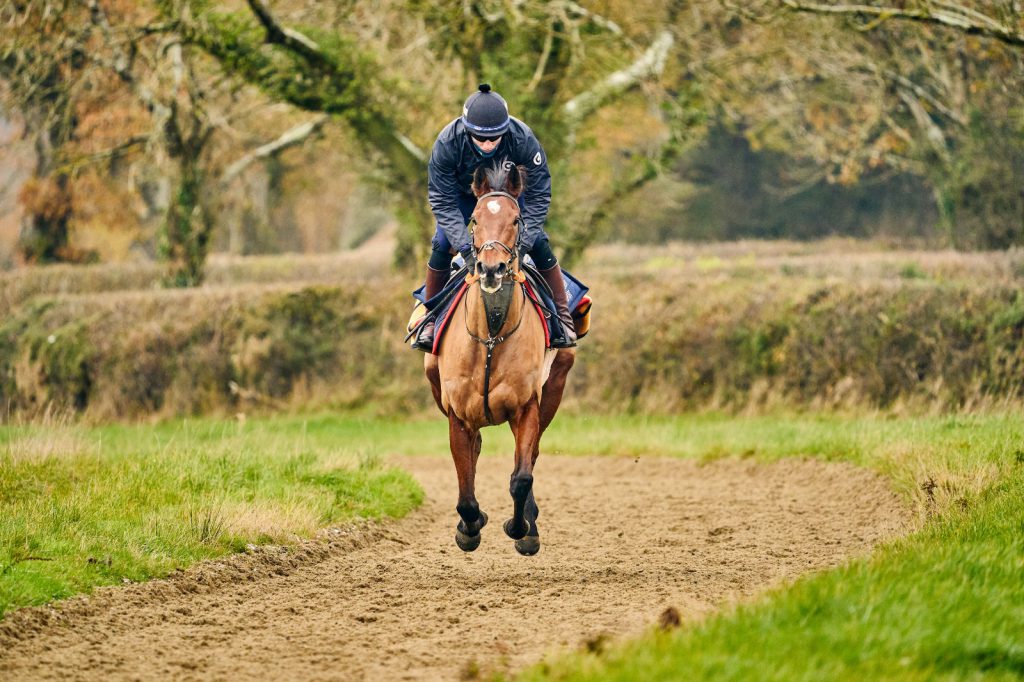 She didn't run anywhere near the level she has shown us previously. The reason for the below par effort was that it was proper soft ground at Taunton, which we had been avoiding all along. But it just got to the stage that we needed to run her and unfortunately the soft ground found her wind out. Lorcan (Murtagh) knew he was in trouble after two or three hurdles, she just wasn't able to run her race. The only positive to come out of the race is that it confirmed in our minds that we needed to revisit her wind, so she had her palate cauterised yesterday (Wednesday), so we haven't wasted anytime. We've hopefully dealt with the problem and that means she'll be back in cantering on the 1st of February and ready to go in March on proper Spring ground, so we can look forward to a good Spring campaign with a bit of luck.
Weekend Preview
Friday
Monjules – 13:00 Huntingdon
We're stepping him up in trip, but this is a flat track and he's obviously a few pounds higher for his success up at Sedgefield, but he did it well that day and we're hoping he can build on that and be competitive off his new mark. I think the trip will suit and the ground shouldn't be a problem either. We've been happy with him at home, so we're pretty hopeful of another good run.
Saturday
Dubrovnik Harry – 14:40 Kempton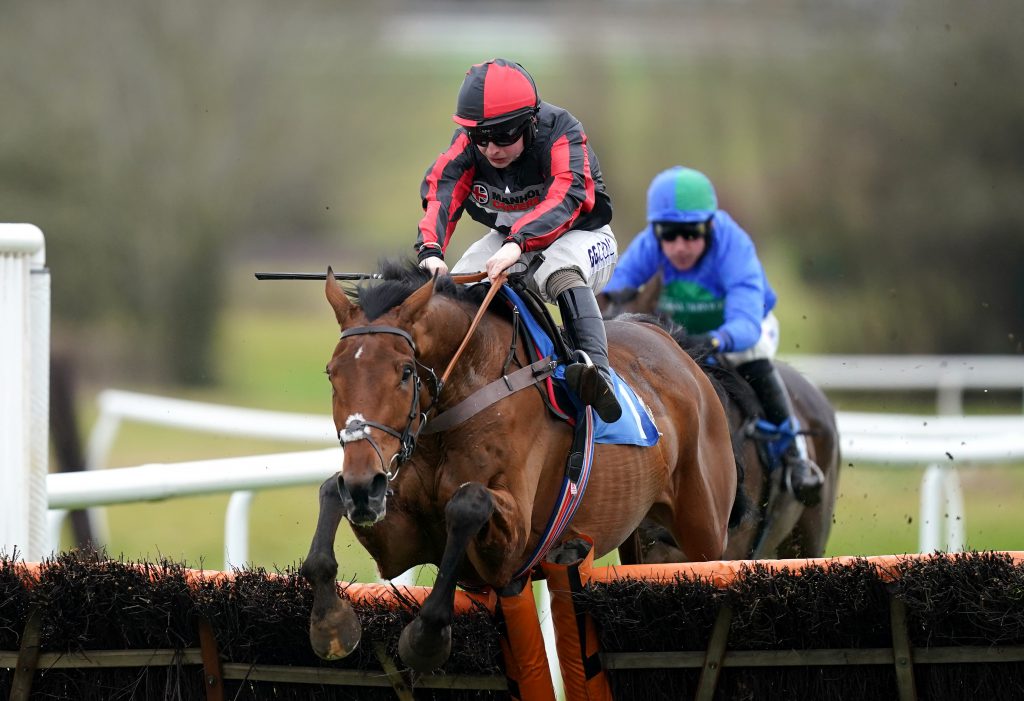 We've sort of taken a leaf out of the Boothill book here. Boothill's chasing debut didn't quite go to plan last season and he reverted to hurdles, and it's been the making of him this year, being that little bit older over fences. We just felt with Dubrovnik, it didn't really happen for him on his first start. So rather than have half a campaign now over fences, we thought we'd give him some more time and revert to hurdles as there's some really good races, with Saturday's Lanzarote being one of them. And if he's competitive in that race we might look to go down the Pertemps route at Cheltenham with him. We're looking forward to seeing how he gets on in what is going to be a fiercely competitive handicap. And back over the smaller obstacles on soft ground, I hope there's more to come from him off his mark and I think he can be very competitive.
Have a great weekend.
Harry    
Comments
comments