The irregular weather patterns continue in earnest. It's been such a bizarre Jumps season. At least we're getting conditions that suit us at Sandown tomorrow and hopefully early next week too. Perhaps the rain dances we've been performing seem to be working! Obviously next week is a big week for us. Love Envoi did her last piece of proper work on Wednesday, she had yesterday off, and she'll then canter away every day over the weekend up until Tuesday. Our other Cheltenham runners Gin Coco and Might I will do three again tomorrow as they don't run until next Friday, so that will be their last serious bit of work. They'll have Sunday off and canter away up until their races. It's a bit early for the butterflies to start taking over, a day is a long time in the life of a racehorse, let alone a week or just under! Although I was awake for a few hours in the middle of Tuesday night thinking how much snow are we getting and what are we going to be able to do and what aren't we going to be able to do in the morning.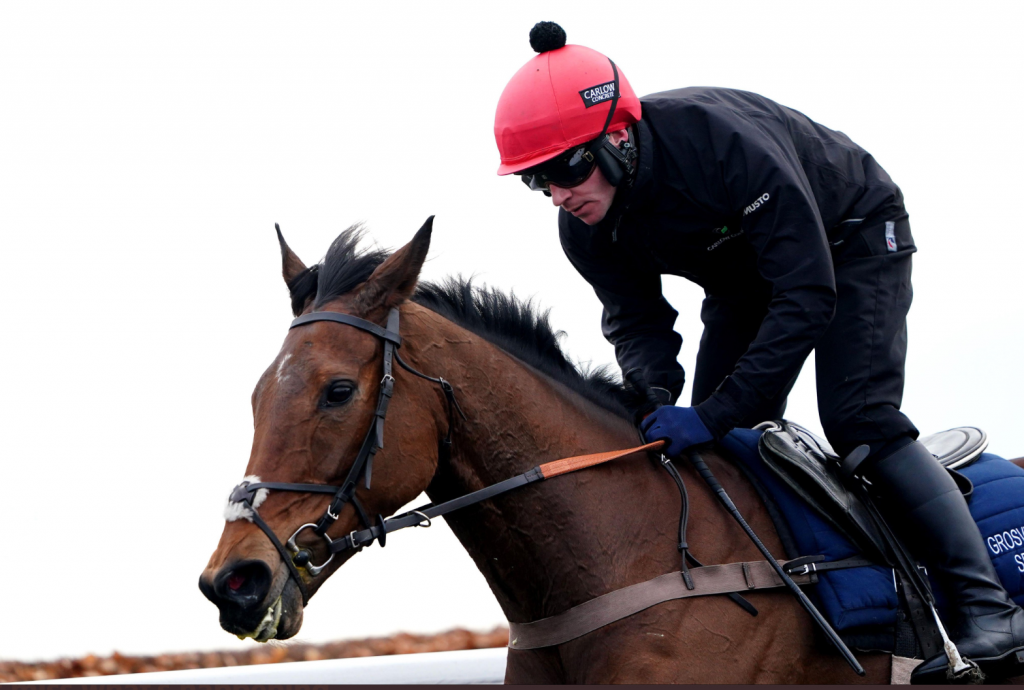 However, truth be told I was a feeling it a little bit on Wednesday morning when I was waiting for Love Envoi to come back up for the 3rd time and you have all the owners there and you're thinking I hope she does this well because if she doesn't I've then got a week of waiting knowing I'm not entirely happy with her. So that last bit of work does test the nerves. Sometimes there's probably more in that than on the raceday itself because you've done everything you can by that point. Thankfully she came through with flying colours. More immediately we're thinking about tomorrow as that's to the forefront of our minds, but naturally we all very excited about next week. Going to a big meeting with horses that have live chances as it's not every day you get the chance to go to a fixture like the Cheltenham Festival with genuine chances.
SATURDAY PREVIEW
Lightly Squeeze – 14:25 Sandown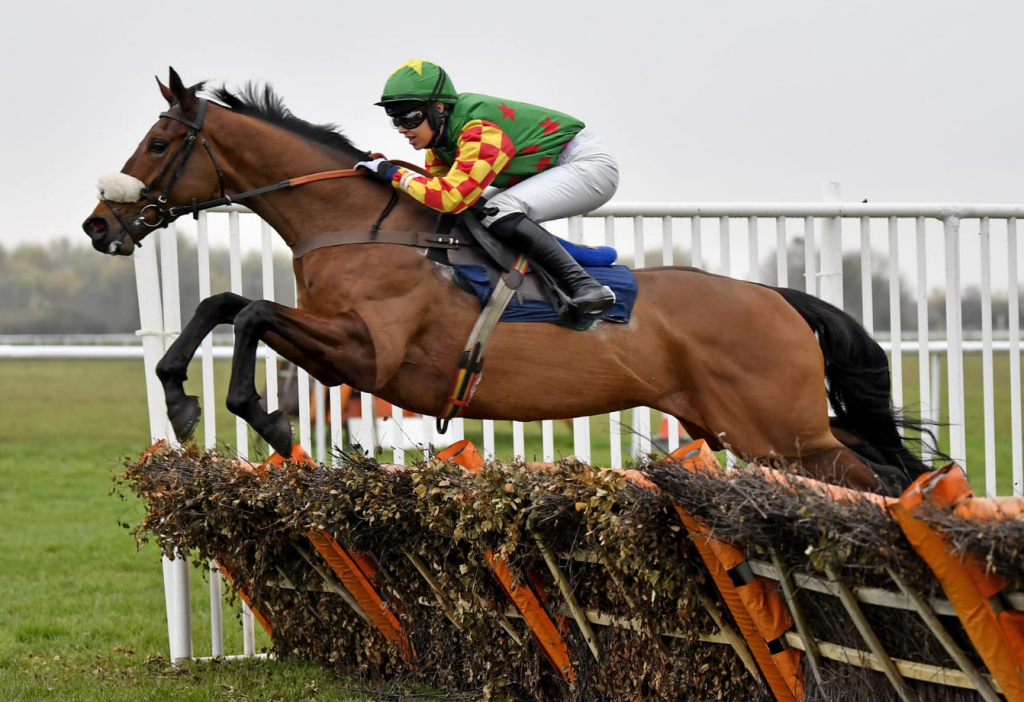 He should relish the conditions. Obviously, he's not getting any younger, but Ben won well on him at Kempton on his reappearance after a long layoff. We've been waiting for the ground with him, and he'll get it tomorrow. His last run was a shade disappointing. Nothing came to light after it, it was just one of those runs. Truth be told there will be younger more progressive legs in the field, but he's nine and doesn't owe his owners anything, he's given them some good days. We've got the ground, we'll take our chance with Ben's useful 5Ibs claim and if he finished in the first five, we'd be delighted.
Metier – 14:25 Sandown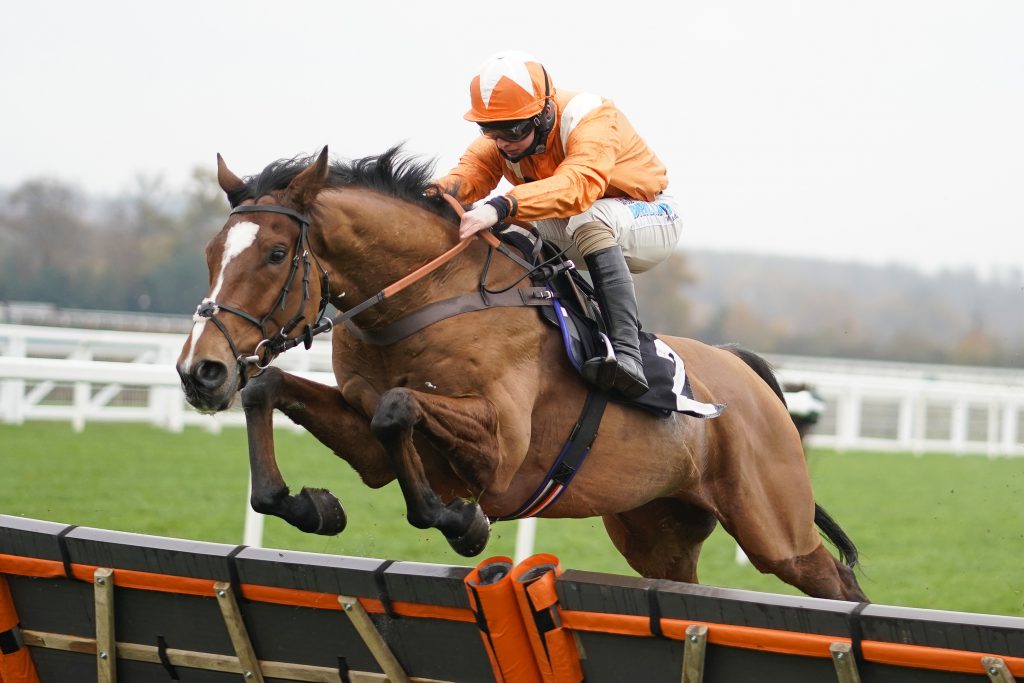 We're looking forward to running him. He's shown in the past just how effective he is in the conditions he'll encounter tomorrow. He was a course and distance winner in the Grade 1 Tolworth Hurdle. He won the November Handicap at Doncaster when he got his conditions. We hope what he did at Kempton on Boxing Day was a one off. He schooled last week under Sean and was very good. We ended up running him on the All-Weather which wasn't ideal but on the face of it, it wasn't a bad run. We were beaten just under 6 lengths by a 106 rated horse, and we were only getting 3Ibs in a conditions race. That run kept him ticking over. To be honest we know he goes in the conditions, we know he can be competitive off his rating of 143. He won the Sovereign Handicap Hurdle at Lingfield last year off a 4Ibs lower mark and ran to a RPR mark of 148 when he won the Tolworth. We're really happy with him. It looks a deep race which you'd expect for an Imperial Cup, however our trump card is that we'll know he'll go in the ground, not just go in it, but will relish it. Hopefully we'll see the best of Metier. If he can put it all together, I think he has a big chance.
Goodtimecrew – 15:00 Sandown
She put up a really good performance on debut considering she gave her 17 rivals a fair start in that race. And then passed them all up the straight. We went to races that day thinking it was a starting point and that she'd improve physically and mentally whatever she did. Touchwood she seems to have done just that in what we've seen from her at home. Mentally she's taken the race well and physically she seems to have come forward as well. She'll now be running against other winners, as you'd expect for a Listed Mares' Bumper. We're hopeful there's plenty more to come from her and we think she can be very competitive. The ground will be an unknown, but I'd have thought that will apply to a lot of them. I suppose there's an outside chance if the ground was absolutely bottomless and they all walked up the hill apart from Metier in the race before, we'd have to think does a 5yo need a hard race in those conditions at this stage of her career. So that will be on the back of our minds, but at the moment it's all systems go.
Have a great weekend,
Harry
PS – Cheltenham's Day 1 Preview will be out on Sunday evening.
Comments
comments