For the past 20 years the argument over who are the best, online or live players, has raged. Now we get to find out who is the best hybrid of the two.
In a test of both virtual and real life poker skills, the tournaments – the UK £225 heads-up Championship and a  the UK £560 6-max NLHE championship – will play down to the final four and six respectively on Grosvenor Poker where the game will pause and continue at the Vic on the live felt.
UK Heads Up Championship – Sat 16th Nov, 8pm
The heads-up championship has £10,000 guaranteed, meaning at least 50 players are needed for it to make its money.
I've played plenty of online and live heads-up tournaments in my time, and I can honestly say one of the key skills to playing the online portion will be being prepared for your games to start.
It may sound simple, and is not a factor live, as the organisers generally wait for you and even put calls out for you to return from your last minute preparations (usually in the bar).
But online, as soon as the previous round is complete, the next round starts, and if it just so happens you've popped out to make a cup of tea, put the laptop down to watch the footy or worst of all fallen asleep (it happens!) then you'll get blinded out and your run will be over.
The 2019 Grand Final is going to be the BIGGEST Grand Final EVER and it begins just one week today at The Poker Room in London.

17 Events spanning across two weeks of poker!!

– £500k GTD Main Event
– £10k High Roller Event
– National League Playoff
– £50k GTD 25/50

Plus More!! pic.twitter.com/WOCMmy59EQ

— Grosvenor Poker (@GrosvenorPoker) 11 November 2019
Online heads-up tests different skills to live.
You have far less information on your opponent in general, not knowing who they are, how experienced at this form of poker they are, whether this is a speciality or a novelty event for them.
Looking out for any little tendencies and nuances to their game can be key. Some heads-up players make a pair and hold on for dear life, determined to call down. Of course if you find yourself against these players you can exploit them with big value bets when you make strong hands and saving money when you don't have it.
Others like to try and make a lot of plays without hands, three-betting liberally preflop and tending to check/raise in situations where it's unlikely the flop texture suits your holding, paired boards and the like. In these situations it may be a good idea to mix in some limping preflop, and be ready to either check some flops or play back when you feel the opponent is making a move.
Some players are very good at making adjustments like these, but others are not. If you find your opponent making good adjustments to your style, mix it up change some of the things you do. If your standard raise preflop is 2x, make it 4x for a while and see if they still want to three-bet light. If your standard half pot cbet is getting check-raised, mix up the sizings and frequencies there too.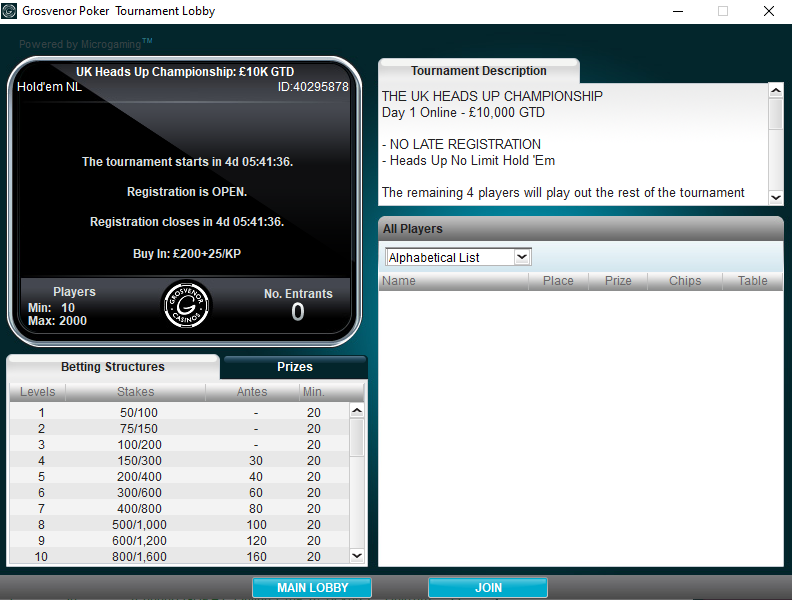 If you're lucky enough to make the final four, the semi-final and final play out live at the Vic.
There you will be able to pick up a lot more information on your opponent quickly, and of course the beauty of it being a heads-up tournament is when the live portion starts you'll all be on the same footing as all chip stacks will be the same.
UK 6-Max Championship – Sun 17th Nov, 8pm
The second of the Grand Final events starting online is the £560 UK 6-max Championship.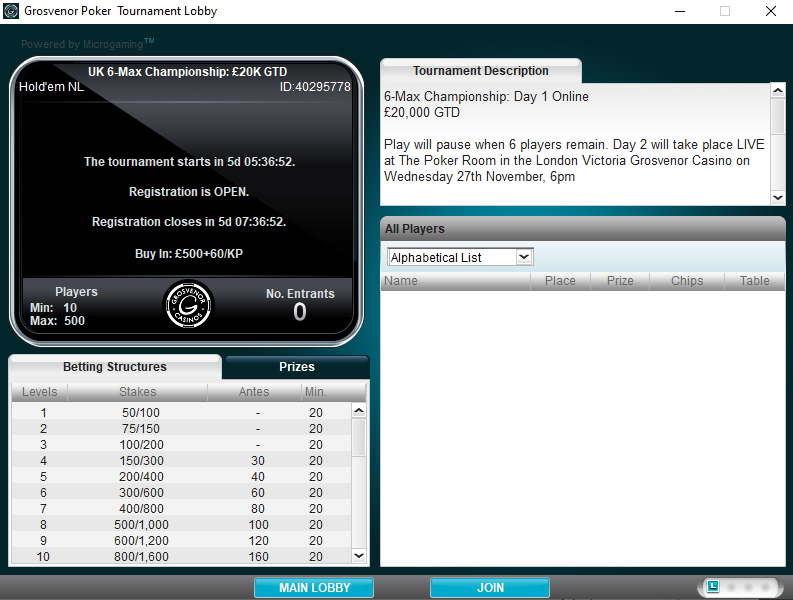 Again you might find yourself up against unknown opponents that it will take you longer to adjust to and find a good game plan against than it would do live, but in my experience, and possibly because the format is almost exclusively used online, live 6-max comps play out fairly similarly to online ones, much more so than any other form of the game anyway.
With 6-max hold 'em, you are either the button or one of the blinds 50% of the time, so are involved in a lot more pots than in a 9 or 10-max set up.
And don't forget that while tables balance and as the field thins out, you may be playing five or even four handed, so you're in the game even more.
Playing tight doesn't really work playing short handed (unless you get hit in the face by the deck!) so waiting for only premium holdings soon sees your stack dwindle as the blinds and antes come round fast.
That means you've got to loosen up a little, be prepared to go to war without waiting for the goods, and take advantage of steal and resteal opportunities.
Unlike the heads-up tournament, the players who make the live stage of the 6-max will not all be bringing the same stacks through, so look out to take advantage as the end of the online game approaches.
It can go one of two ways. Some players will be hanging on for dear life, looking to fold their way to the live final, and they become targets as they tighten up and wait for someone else to bust. They'll be folding too much and their blinds there for the taking.
On the flip side, some players will be of the opinion they don't fancy travelling to play in London without a decent stack, and will be in gamble mode.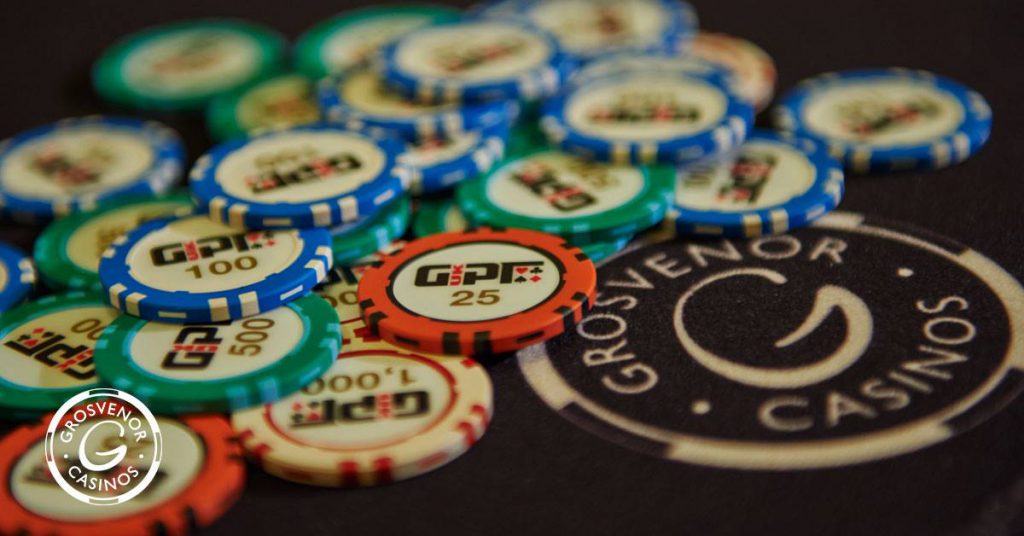 For someone like me, who lives half an hour from the Vic, it's no big deal to turn up and play a live final there, but say you live in Glasgow, are you going to be as keen to hold on to make that final with 10bb or are you going to go with the tactics of either busting or making it to the live final with a big stack. These players will be three-bet shoving a lot and opening a lot of pots trying to make something happen. To combat that we'd have to tighten our opening ranges, as raise-folding a lot can become costly, while also being prepared to call shoves or play back at loose opens a lot more liberally.
If and when we make the live final we can employ some more traditional poker skills, research opponents and make some live reads, but the essence of the game compared to full ring – more aggressive and forcing you to a lot of decisions – remains the same.
As well as the two Grand Final events starting online and finishing live, there's an online day for the bumper 25/50 which starts the festival, and of course plenty of online satellites to win seats into the Grand Final Main Event, a £2650 buy-in £500k Guaranteed affair!
I love that the GUKPT is ever evolving, innovation always being pushed with no time for resting on laurels and the new two-week Grand Final and the online aspects mixed in make for the best finale to a GUKPT season yet!
Saturday 16th Nov, 8pm: UK Heads Up Championship, £225 buy-in, £10,000 GTD
Sunday 17th Nov, 8pm: UK 6-Max Championship, £560 buy-in, £20,000 GTD
Feeders for both tournaments run at 6pm, and 7pm prior to the tournament.
Full event details available here.
Comments
comments