The Road To Rio is underway and these are the teams Grosvenor are keeping an eye on!
Grosvenor's three to Watch…
Brazil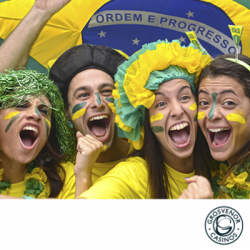 19 Appearances
5 Titles
World Rank: 3
Key Player: Striker Neymar is already being hailed as a man capable of playing a key role of the five-time world champions Brazil. Currently among the supporting in attack is the youngster's former Santos team-mate Robinho, while Barcelona's Dani Alves is a lung-bursting presence on the flank. Between the sticks, verteran goalkeeper Julio Cesar exudes confience and security to the rest of the backline
Coach: Luiz Felipe Scolari
Best Performance in major competition: World Cup Sweden 1958, Chile 1962, Mexico 1970, USA 1994, Korea/Japan 2002. Confed Cup Saudi Arabia 1997, Germany 2005, South Africa 2009
Former Stars: Garrincha, Pele, Ronaldo
 Argentina
Key Players: With the landmark achievement of claiming four consecutive Ballon d'Ors (09 – 12), Lionel Messi is the undisputed leader of the Argentina national team and a multiple-trophy winner with Barcelona. Breaking all kinds of goal records, Messi is now looking to achieve greatness with his country after falling, somewhat surprisingly, to find the back of the net at South African 2010. Supporting him will be an all-star cast featuring Sergio Aguero, Angel Di Maria and Gonzalo Higuian, all of them on top of their game with some of Europe's leading clubs
Best performance in major competition: World Cup Argentina 1978, Mexico 1986. Confed Cup Saudi Arabia 1992
Former Stars: Diego Maradona, Gabriel Batistuta, Mario Kempes
Germany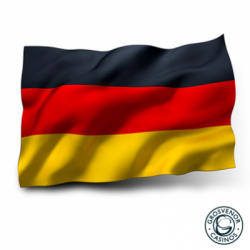 17 Appearances
3 Titles
World Rank: 2
Key Players: Keeper Manual Neuer is the undisputed No 1, while many experts believe he is the real deal, equipped not only to follow in the footsteps of Oliver Khan, but also to develop into one of the best in the world. Midfield general Bastian Schweinsteiger earned his international spurs long ago: he has reached 100 caps but is still at his peak. Former Real Madrid starlet Mesut Ozil, who now laces his boots at Arsenal was just 21 when he thrilled the crowds in South Africa and do not forget Thomas Müller, Golden Boot and young player of the tournament winner in 2010.
Coach: Joachim Low
Best performance in major competition: World Cup Switzerland 1954, Germany 1974
Former Stars: Franz Beckenbauer, Gerd Müller, Lothar Matthaus
11 Appearances
0 Titles
World Rank: 11
Key Players: On paper, Belgium can call upon an armada of stars, all plying their trade in Europe's most prestigious championships. The depth of their talent pool is striking; with Eden Hazard, Romelu Lukaku, Kevin de Bruyne, Thibaut Courtois are red hot young stars across European football, whilst Vincent Kompany, Thomas Vermaelen, Axel Witsel, Marouane Fellaini and Steven Defour have already established themselves as elite level footballers.
Coach: Marc Wilmots
Best performance in major competition: World Cup Mexico 1986 (fourth place)
Former Stars: Enzo Scifo, Jean-Marie Pfaff, Marc Wilmots
England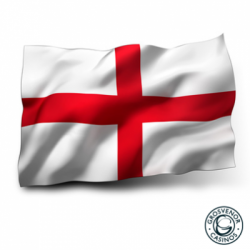 13 Appearances
1 Title
World Rank: 11
The Key Players: Wayne Rooney remains England's greatest talent and his seven goals in six World Cup qualifiers starts to underline his importance to Roy Hodgson's side. In midfield, Gerrard and Frank Lampard provide experience and creativity while young guns Jack Wilshire, Alex Oxlade-Chamberlin and Raheem Sterling highlight the Three Lions' attacking flair for the future. Danny Wellbeck came into his own during qualification, scoring four goals on the way to the finals, while Daniel Sturridge's emergence as one of the English Premier League's top forwards can only bolster Roy Hodgson's attacking options for Brazil.
Coach: Roy Hodgson
Best performance in major competition: England 1966
Former Stars: Peter Shilton, David Beckham, Gary Lineker, Sir Bobby Charlton
Comments
comments