Grosvenor Poker seeks to bolster it's National Poker League with a brand-new event for 2023 – The UK Poker Open. The full 10-day festival will take place at the home of Goliath, Grosvenor Casino Coventry, from the 24th of February to 5th of March and will have a whopping £1 million guaranteed prize pool.
With a buy-in of £1,500, the UK Poker Open is sure to tempt some of the most seasoned poker players on the circuit as they compete for a Goliath worthy prize pool against a much tighter field. Of course, like all Grosvenor Poker Events, expect plenty of side events and cash tables galore as not matter what kind of player you are, there's always a seat for you to get in on the action.
Win UK Open Seats
There are a huge number of opportunities to win your UK Poker Open seat for a fraction of the buy-in by playing daily satellites on offer across a number of card rooms and online at Grosvenorpoker.com.
The Players Verdict
One of the poker aces looking forward to the tournament is Matt Davenport, who finished ahead of the pack in last year's National Poker League. Originally from Cheshire, 49-year-old Matt has took part in many competitions across the country including in Coventry, Reading and Edinburgh.
The city has happy memories for Matt, who finished seventh in last summer's Grosvenor UK Poker Tour for the tenth anniversary Goliath competition, picking up £6,800. He said: "Taking part in major tournaments in Coventry is a terrific experience.
"There is always a fantastic atmosphere and players come from all over Britain. Now, with a £1million guaranteed prize pool I am sure this new event will be a phenomenal success."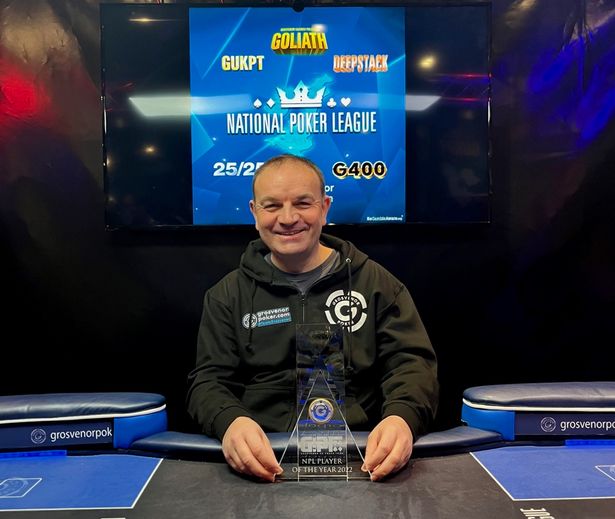 Another two successful players looking forward to the UK Poker Tour are Birmingham-based Chris Johnson and John Bousfield from Middlesbrough. Business owner John finished fourth in the National Poker League and Chris finished fifth, who both won £15,000 of free tournament entries this year.
They both agreed: "Having the £1 million tournament is absolutely fantastic. It looks like an amazing event and the opportunity to win life-changing money at something we really enjoy."
National poker manager Jim McShane said: "It is the first time we have offered a £1 million prize pool guarantee at one of our casinos and we are the organisers of the highly popular National Poker League and have 32 poker rooms nationwide.
"We see the buzz that live poker brings – it's a spectacle that we feel proud to support on a daily basis. So, when we thought what more can we bring to the table other than the existing Goliath festival – also held in Coventry – it was simple. Let's bump it up and go even bigger."
Comments
comments