We brought you our Live Casino app back in August last year and behind the scenes we have been continuously looking for new ways to further improve your overall live casino experience.
You could already play live roulette, blackjack, poker and baccarat on the go in stunning HD at a click of a button on our exclusive tables, while also make the most of our special promotions – but now there is a host of new features in the latest update, which is available to download on iOS and Android.
Here we run through exactly what we have added to make sure you keep enjoying our live casino app.
Meet the dealers
You could already play your favourite casino games wherever you were, but now there is an added twist.
Along with favourite you tables and now add your favourite Grosvenor dealer, if you seem to be faring well with a dealer in particular, you can favourite them and that allows push notifications to be sent to your phone once a day when they are online and at your favourite table. From there, you can then join their table in a matter of seconds.
Even if you don't favourite a particular dealer, you can always find out their current status, what table they are currently on.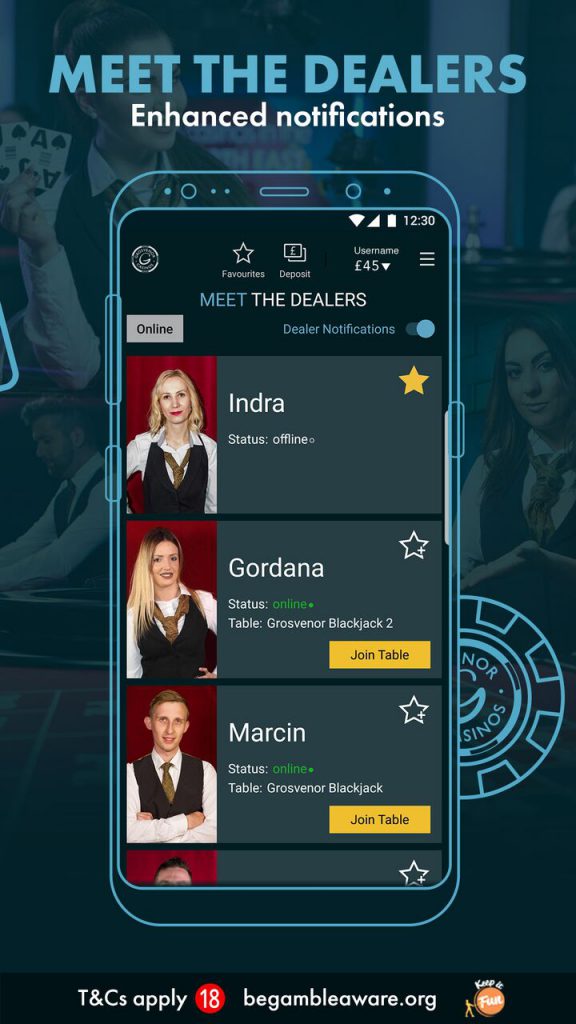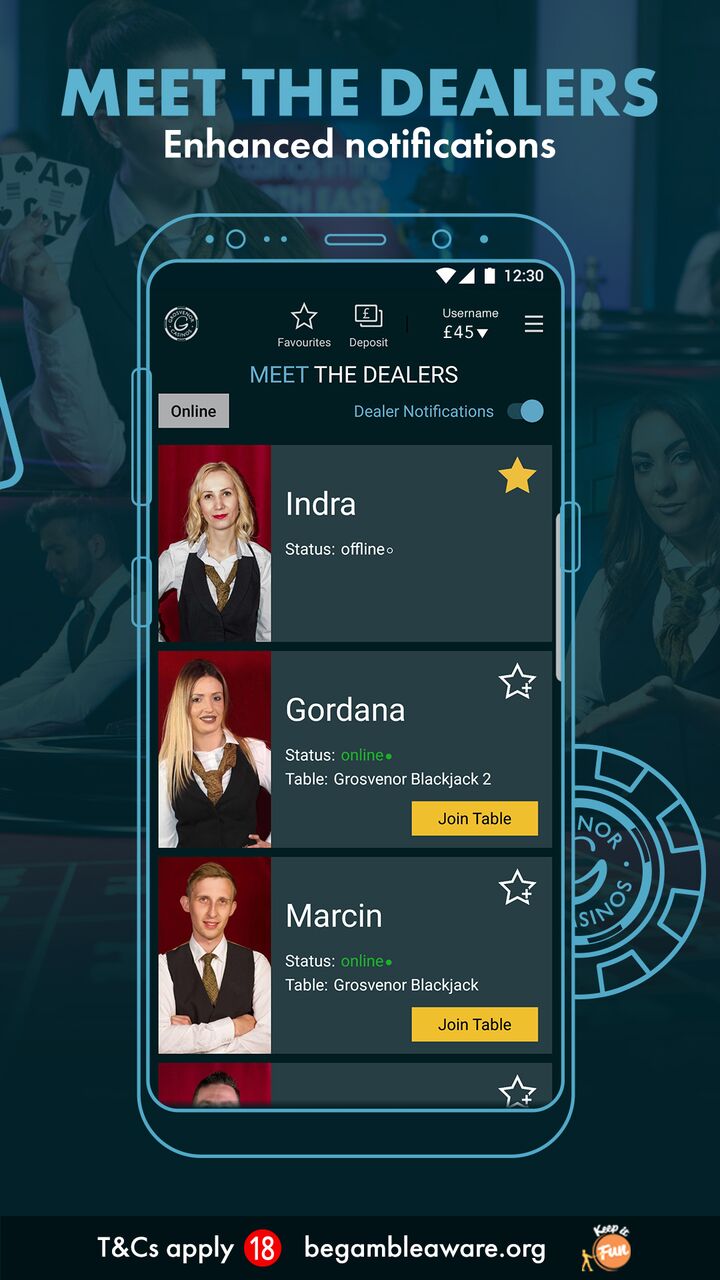 Lobby
Also, in our newly-refreshed app, we have added in a lobby feature, which contains information on all our live roulette, blackjack, poker and baccarat tables.
You can find out the last winning numbers on live roulette, players and seats available on Blackjack, as well as find out the latest jackpots available on our live poker tables, for Baccarat we have also added the small road with the last 10 results.
Whilst you are in the lobby for each respective game, you can also find out the current number of players on a particular table as well as the individual dealer's name and a live view of the table.
If you like the sound of all of that and haven't downloaded our Live Casino app yet, you can also get a £20 bonus with the first deposit.
So, what are you waiting for? Download the app on iOS and Android here.
Comments
comments