As the biggest poker tournament outside of Las Vegas, expectations of Goliath grow every year. Lifetime bests are smashed and jackpots swell fit to bursting, so it's no wonder Goliath welcomes 24 per cent more poker amateurs and professionals each year. This year you can expect over 5.7k entrants – that's a whopping 195 per cent increase on its first year!

As the saying goes, money talks, and Goliath's ever-expanding prize pot is louder than ever! The first-place prize has risen from £177,555 (2012) to a mammoth £575,500!
Whether you are a first-timer or a discerning poker pro, here are some reasons why you should make a trip to Goliath this summer.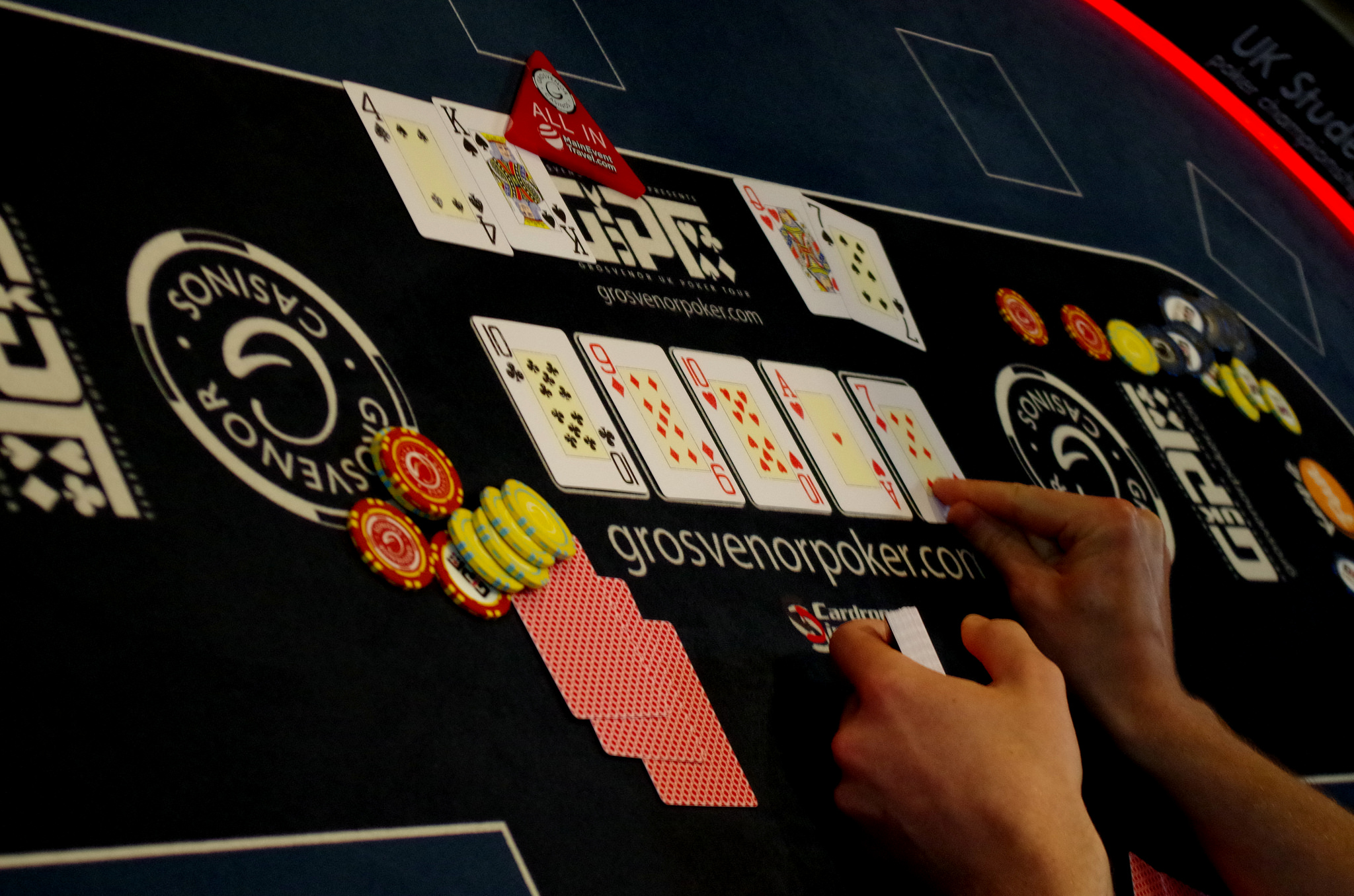 You can't beat the atmosphere
It's fair to say that some poker tournaments can have an air of intimidation about them, but not Goliath. Poker professional, Richard Trigg, likens the jovial atmosphere to a carnival.
"It has always been a really friendly tournament and the friendliest around the buy-ins between £80 and £150. It's a really fun tournament and good money for the win, of course, with that many players."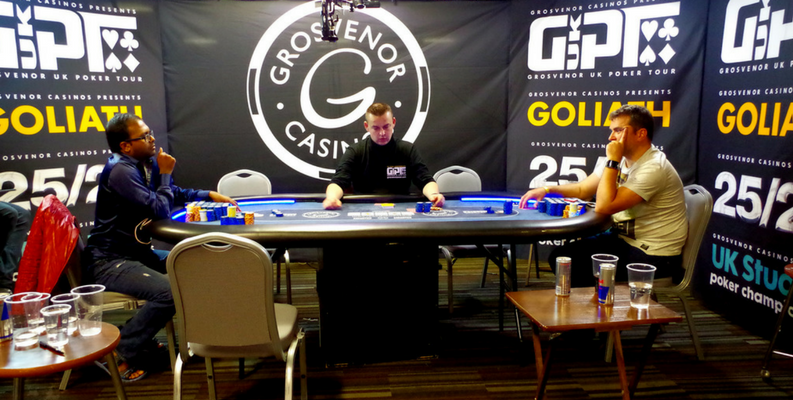 At Goliath, both amateurs and professionals are welcome. In fact, a handful of recreational players have even gone on to win Goliath in previous years, making it a great way to boost your bankroll. Paul Jackson even names it as "one of the friendliest tournaments" on the poker circuit.
"The good thing about the Goliath, I've found from my experience, is it's a lot friendlier than a lot of the other big tournaments. It's about enjoying yourself and playing poker, with still that large sum of money at the end."
Take Ryan Foster: he entered his first poker tournament in 2011, when he finished in first-place at GUKPT Plymouth. Fast-forward three years and he won a first-place prize of £62,320 at Goliath. Not bad for a new-comer!
And he's not the only one. Jake Skidmore had limited experience of playing in large-field tournaments before he took down the Goliath in 2013.
Satellites for seats
Grosvenor's satellites are the simplest way for amateurs to get themselves a seat at Goliath. Not only does it increase your ROI, should you cash, but your winnings will taste that much sweeter. Just ask poker pro, Will Kassouf, who told us why satellites should never be overlooked:
"It's pretty much a big payday for whatever you cash. It's all profit, effectively, if you satellite in compared to buying in. It is important not to underestimate the value of satellites and qualifying to get it in for cheap."
Andy Hills, who won Grosvenor Casino's passport promotion, reiterates why satellites are important:
"Satellites are great for poker. I've always played a certain amount of satellites throughout my poker career, and I still satellite into some events that I probably wouldn't otherwise play. The great thing is now you can satellite into things like the Goliath, and other small events, and it means people can get in for a very, very small amount of money."
Get your head in the game before the big tournament begins by browsing tips from poker professionals. Who knows, we may be writing about you this time next year!
Comments
comments