Held in Arizona and televised live on Channel 4 and Sky Sports 3 in the UK from 22:00 on Sunday, the Super Bowl is a contest between the AFC and NFC Conference winners which will be screened to more than 200 different countries, and is expected to be one of the most watched events of 2015. Indeed, a firm staple of the American sporting diet, the visibility of Super Bowl games is such that a 30-second advertisement costs a whopping $4.5 million for the 2015 version, Super Bowl XLIX.
Katy Perry Set to Entertain Super Bowl Crowd
As is customary, the American national anthem will be sung before the game – this time by actress and singer/songwriter Idina Menzel – with the better known John Legend set to give a rendition of 'America the Beautiful.' Of course, the half time act is what garners the most attention worldwide and this year pop singer Katy Perry is the focal point, assisted by Lenny Kravitz.
AFC Champions: New England Patriots
Particularly popular with the American-Irish contingent in Boston, New England, the New England Patriots are based in nearby Massachusetts and have enjoyed the vast majority of their successes' in the 21st century.
Indeed, all three of the Patriots Super Bowl wins came in the early 2000's, with the club losing a further two between then and now. So, obviously, the 16-time Divisional champions and 8-time Conference winners are there or thereabouts each season – constant contenders.
But this season the Patriots started poorly, holding a 2-2 record after four games and being beaten by the Kansas City Chiefs – a result that led many pundits to foolishly write them off. However, winning seven games in a row and resting key players in one of their losses, the Patriots confounded the critics by finishing the regular season with a 12-4 record and home advantage in the playoffs.
Defeating the Baltimore Ravens in a tight game and trouncing the Indianapolis Colts in the post season, the Patriots became AFC Conference winners to set up their sixth Super Bowl appearance of the 21'st century.
Deflategate Controversy
After catching an interception in the first half of his team's 45-7 defeat to the Patriots, Colts linebacker D'Qwell Jackson handed the ball to his equipment manager to keep as a souvenir. However, that and the other 11 of the Patriots balls were inspected by league officials at half time and found to be lighter in weight than the rules allowed.
It's been deemed that lighter balls, which were only used by the Patriots offense – with the Colts having their own set of balls to use when attacking – would have made no difference to the outcome of the game, but the rules don't allow for a result to be annulled anyway. The Patriots will be punished, though, most likely by having draft picks taken away.
Key Patriot: Quarterback Tom Brady
Chosen in the sixth round of the 2000 NFL draft, Brady rose to stardom after replacing the injured Drew Bledsoe a year later and leading the team to an unexpected Super Bowl victory over the St Louis Rams as 14-point underdogs in 2001.
Ice-cool under pressure, Brady went on to win further Super Bowl's in 2003 and 2004 and has been a multiple MVP (Most Valuable Player) in both Championship finale's and the regular season, leading his team to a record undefeated 16-0 regular season in 2007.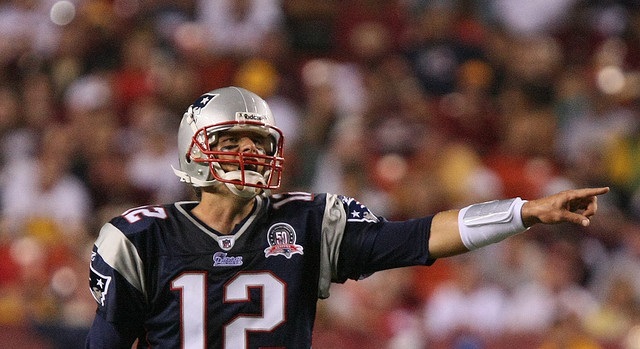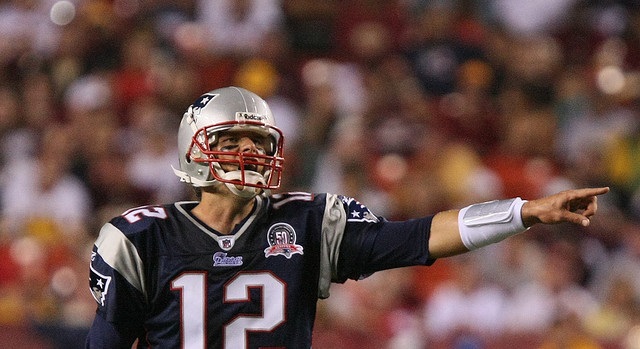 Shockingly, Brady and his Patriots lost the 2007 Super Bowl to the New York Giants and the team from Foxborough, Massachusetts have failed to win the big game since, falling to the Giants again just three years ago. But Mr. Brady is, along with Peyton Manning, one of the best two quarterbacks of his generation – and no NFL fan would argue that.
Key Patriot: Tight-end Rob Gronkowski
Nicknamed 'Gronk,' Rob Gronkowski is a record-setting tight-end who was picked in the second round of the 2010 NFL draft. In his debut season, 'Gronk' set an NFL record for the youngest player to score three touchdowns in a game. Gronkowski then set the single-season record for touchdowns scored by a tight-end with 17 in 2011 and has continued to break records since. He's tall, strong and is Brady's 'go-to-guy.'
NFC Champions: Seattle Seahawks
Defending champions the Seahawks are owned by Microsoft co-owner Paul Allen and have only existed since 1976. They've enjoyed much less success compared to the older Patriots, winning nine divisional championships and three conference titles, along with that one Super Bowl, but while the Patriots are no doubt the team of the 2000's, the Seahawks look set be the dominant team from 2010-20.
Seattle's best asset is their defence, particularly their secondary – who in a twist on a hard-hitting, give-no-quarter wrestling tag-team from the early 1990's called the 'Legion of Doom' – are nicknamed the 'Legion of Boom.' Collectively, the Seahawks defense has been ranked number one for the last two seasons.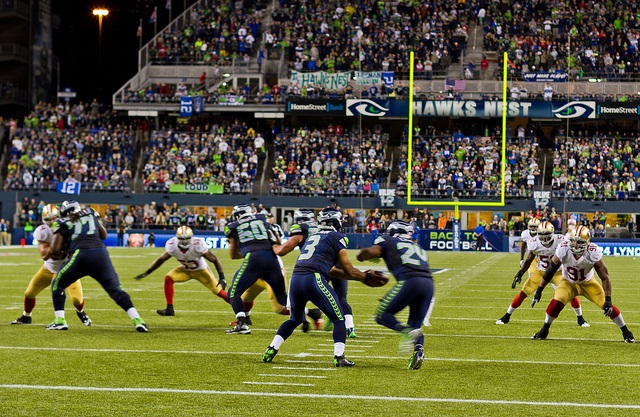 Like Bill Belichick's Patriots, however, Pete Carroll's Seattle Seahawks got off to bad start in defence of the title they defeated the Denver Broncos to win last season, going 3-3 in their first six games.
After seven wins in a row, of which they stopped their opponents from scoring even one touchdown in five of them, though, the Seahawks gradually became favourites to win Super Bowl XLIX, with the Patriots ranked number two.
In the 2014/15 NFL playoffs, Seattle easily defeated an in-form Carolina side 31-17, but had to rely on a late comeback to beat the Green Bay Packers 28-22 after overtime in the NFC Championship game.
In that final conference game, the Seahawks were 16-0 down at half time and 12 points behind with only a few minutes to play, but quarterback Russell Wilson – who'd thrown four interceptions and performed poorly until that point, led a truly staggering comeback to force overtime, and eventually the win to become NFC Conference winners for the second year in a row.
Key Seahawk: Quarterback Russell Wilson
Like his Patriots counterpart, Tom Brady, Russell Wilson was a low draft round pick, being selected in 2012's third round. Wilson enjoyed tremendous success a rookie, leading the Seahawks to the playoffs and beating several NFL quarterback records in the process. To top it all off, he became a Super Bowl winner in just his second season.
Calm and composed on the pitch, Russell isn't as tall or doesn't have the same arm strength as the veteran Brady, but the Seahawks QB does, however, have something that the Patriots QB doesn't – the ability to scramble and run great distances, often for touchdowns.
Sure, Russell was drafted by a team with a great running-back and defense, but he's mature for a third-year player and gets the job done.
Key Seahawk: Running-back Marshawn Lynch
Originally drafted by the Buffalo Bills in 2007, Lynch enjoyed a productive first few seasons with the club, but got into trouble with the police for having a gun in the back of his car, and suffered a few injuries on the field, before being traded to Seattle in 2010.
Once at Seattle, Lynch demonstrated that he was a strong, powerful and determined runner by continually riding multiple tackles on his way to scoring touchdowns, with fans nicknaming him 'Beast Mode.'
Becoming more and more crucial to the team as his career progressed with the Seahawks, Lynch was key in the comeback win against Green Bay and is considered to be one of the best running-backs in the NFL.
Super Bowl XLIX Betting Odds
AFC winners New England are priced around 20/21, with NFC victors Seattle available at 39/40 on the money-line (straight win, including potential overtime). In terms of handicap betting, there are a variety of options, but the most common is New England – 1 point at 20/21 or Seattle + 1 point at the same price.
Super Bowl XLIX Betting Verdict
After the Las Vegas linemakers made what has been viewed as a mistake by initially dealing the Patriots + 2.5 points, and in some cases +3, bookmakers quickly adjusted to 0 before eventually going – 1 on New England after a flood of money on the original lines.
Now, it's perceived that the average bettor waits until the day before, or the day of, a game before betting, but sharp punters tend to know what they want well in advance and will therefore have no hesitation in betting early if the initial lines and/or prices are incorrect in their eyes.
Quite honestly, all of this happened too long ago for the purposes of this betting preview, and in a game that's evenly matched and now too hard to call without a notable handicap advantage, I'm not going to place a bet on the money-line or handicap spread markets.
I do, however, favour the Seahawks + 1 point because, as they say in the NFL, defense wins championships, and Seattle have the number one defense, along with the same nucleolus of players who won the big game last season, but I'm just not sure enough.
Of course, I can't leave you without a bet, so let's turn our attention to the over/under total points market instead. Now, while the Patriots are noted for their offensive capability, they have a pretty good defence too. Of course, Seattle have the number one defense in the league and mix that with the expectancy of a close contest in a game where so much is at stake and under 48.5 total points looks like a fair choice for a wager.
Notably, the early money went on the under points, moving the line down to 48 and even 47.5 with some bookmakers, so whilst you'll have to shop around for alternative points totals and take a 4/5 price instead of 5/6 or 10/11 in order to get under 48.5 total points, it's worth doing.
Worth a punt: Under 48.5 total points at 4/5  
Of course, whether you do or don't opt for a wager, have a great weekend and feel free to contact me on Twitter via @JCLaLiga if you have any questions or feedback.
Photo credits – Flickr (Creative Commons – Attribution 2.0 Generic (CC BY 2.0)), Flickr (Creative Commons – Attribution-ShareAlike 2.0 Generic (CC BY-SA 2.0))
Comments
comments