We've got a cracking event to look forward to when Matchroom brings Geordie Roar to Newcastle next month.
It's fantastic to see a major boxing event come back to the northeast and reignite the passion the region has for the sport. It's a shame to see that local hero Bradley Saunders has had to pull out of the fight due to ruptured tendons and ligaments in his right hand. He's someone the crowd would have loved to get behind and this is a city that is passionate about its boxing.
Saunders withdrawal means that Olympic Champion, Anthony Joshua has been thrust into the headline spot. The crowd are in for a real treat as this is a man that never fails to impress and I really believe he is a modern day gladiator. Even though his opponent has not yet been announced, Joshua has shown himself to be a fantastic boxer and he has been far too good for every opponent that has been put before him with 10 knock-outs in a row. Unfortunately he was ruled out of his scheduled fight with Kevin Johnson in January because of a back injury, which is a shame because the American would have provided a much bigger test despite losing five of his last six matches.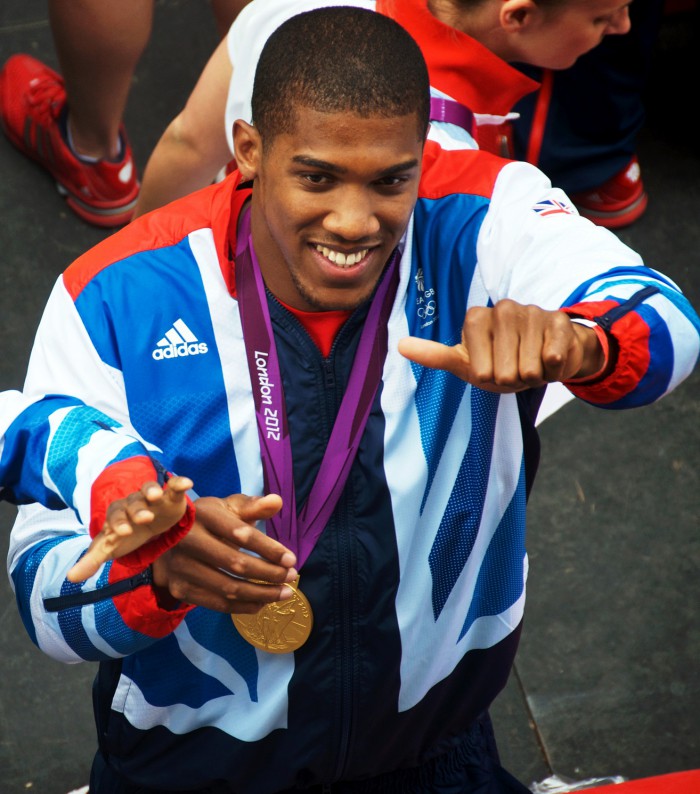 Joshua needs a sterner challenge, and it won't be long before the top heavyweight fighters in the world sit up and take notice. Even Wladimir Klitschko will be aware of the promise Joshua has shown in his early career, and the ease in which he has been knocking out his opponents. He has something very special which is why he has been brought along steadily, and is gradually stepping up to face tougher opposition.
At the moment, he has been blasting past opponents so quickly that he hasn't spent a huge amount of time in the ring, which isn't necessarily a bad thing but he needs some experience against world-class opponents. This will be coming in the next 12 months when he will really be let off the leash against some tougher opposition.
There's a stacked undercard to look forward to that includes Bradley Saunders younger brother, Jeff, who some are saying is even better than his brother. It's certainly the perfect place to make his professional debut after a fantastic amateur career and fighting in your hometown is the perfect way to nurture fighters and inspire them to achieve great things.  It's a real family affair with both Dickinson brothers from Durham also in action. Local lad Anthony Nelson has landed a dream shot at the Super Flyweight strap against Jamie Wilson. Both are putting their unbeaten records on the line and I think this will be a fantastic fight with the crowd firmly behind Nelson.
If the results go the right way for the local boys, it's certainly going to be a great night in Newcastle!
Photo credits – Anthony Joshua

Comments
comments