Within the blink of an eye, we are back to preparations for the upcoming Grosvenor Championships Of Online Poker, AKA "GCOOP"! It's the 5th time that Grosvenor Poker have hosted this successful series and it's gaining a good following. With a guaranteed series prizepool of at least £120k, be sure you join in the fun this time too.
It now has a prominent place in many players' annual calendars. Set at the start of December each year, it is a week, (well 8 days to be exact, 1st – 8th December), I massively look forward to. After the business of playing live events, such as GUKPT Blackpool, Thanet Deepstack and then the GUKPT Grand Final (which is now a fortnight long), it is a welcomed "break" from travelling where I can put my feet up for the 22 online events.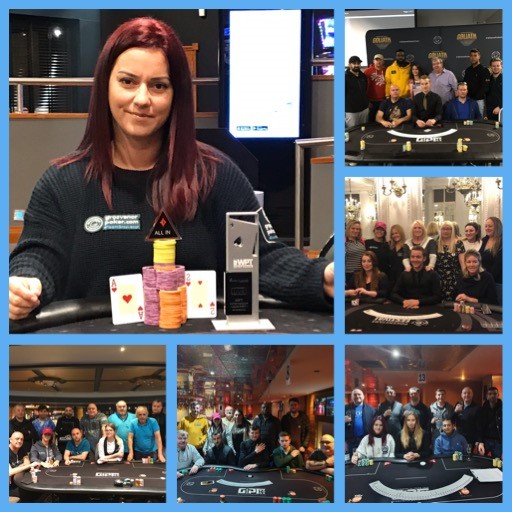 My recent good form, making 6 final tables from a total of 18 live games I've played over the past 3 months, has given me confidence in my game, which I have been tweaking for a while now. I'll be making sure to get plenty of rest in between playing each night, eating healthy, having some regular exercise and fresh air too. GCOOP will certainly be a test of the best, so make sure you plan out your daily schedule and time to give yourself the best shot at winning, whilst still juggling life.
Poker / Life Balance
Being a Mum, I appreciate being able to be at home, with my family, whilst playing. Jack certainly enjoys watching me online and being my chief railer during the series! I can carry on all my normal day-to-day activities and then just snuggle into my pjs to play each night. Am I the only player that does that, or are there others like me that enjoy that relaxed aspect of playing online too?😂👌🏻 Having said that, half of my recent final table successes seem to be when I've been wearing my pink cap, so I'll have that close by!🤞🏻😉 Whatever your desired comfort outfit consists of, the security of playing anonymously online is preferred by many players and I completely understand that. There is no preconceived perception of how you play based on age or gender for example. I love that online poker gives an added security, anonymity and confidence for everyone, to be anyone.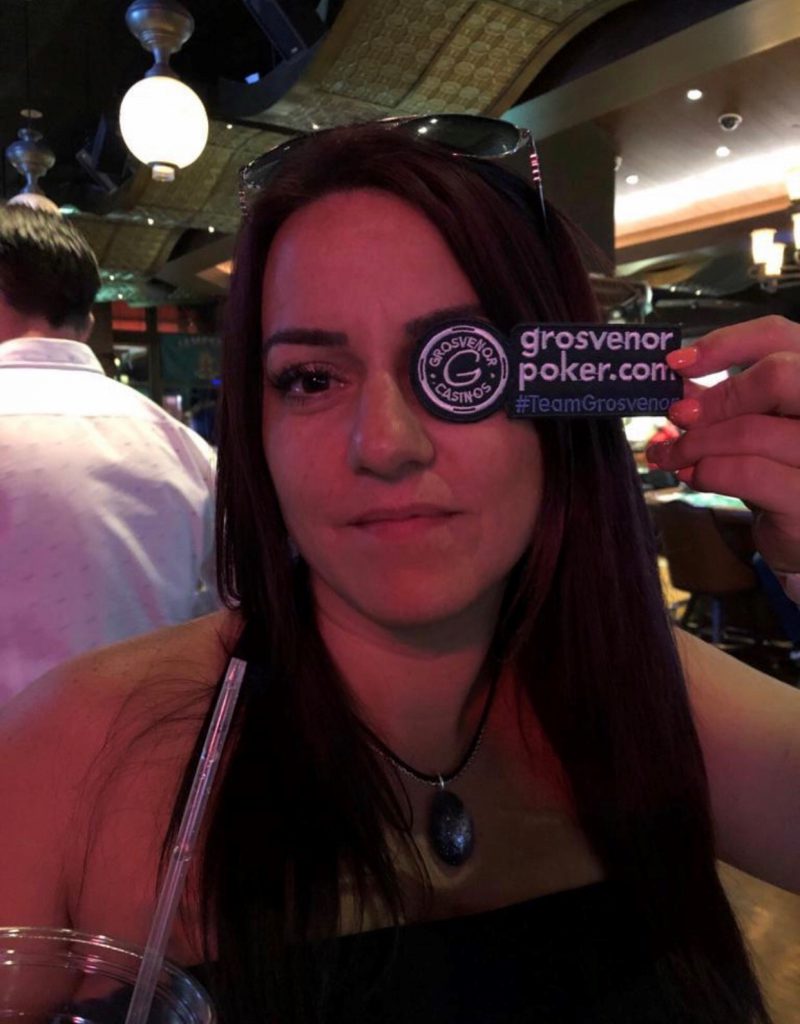 The GCOOP tournament start times are always in the evening, so they are suited to the daytime workers amongst us too, as well as the poker Pros out there that can merrily multi-table throughout the night. Finish times are also reasonable, which is one of the reasons this series is so popular in my opinion. The range of buy in amounts (£5 – £530) also provides accessibility to a variety of players. Plus most events have guaranteed prize pools, which are always attractive to poker players, those that want to know the minimum they will be winning and those that are scouting for precious added value. 
Satellite Success
Now would be a great time to start building up your bankroll for the series. Playing some satellites and winning tickets into the events is a really cost effective way to play and optimise your money. It's how I started playing and funding my poker dream, so something I have always been a huge advocate of and continue now. Recently I won my Blackpool GUKPT Main Event ticket, worth £1110, from a 25p rebuy satellite, spending only £1.25 in total to qualify. You could easily do the same and win valuable satellites seats into bigger GCOOP events. Daily step satellites start from just 25p! There is also specific event direct feeders that will be running too with some juicy guarantees on the number of seats, so look out for that extra value.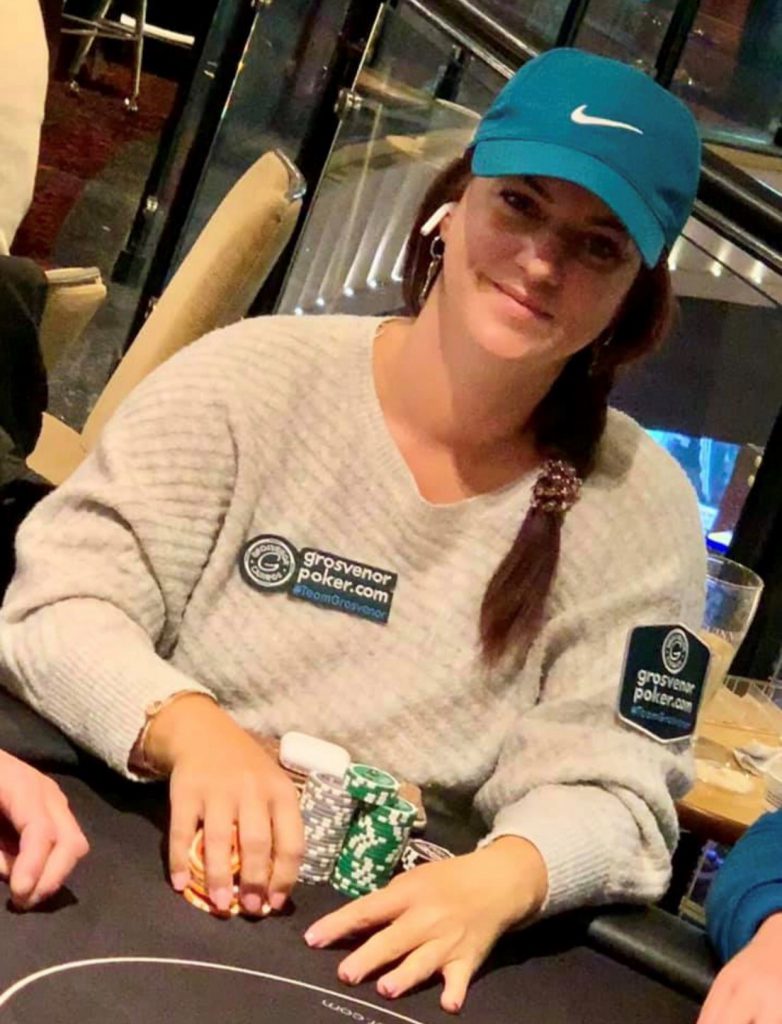 Back Your Pro (#TeamSwift)
Don't forget to register for the "Back Your Pro" promotion holding tank to freeroll your way to even more cash. Remember you are only allowed to pick ONE #TeamGrosvenor Sponsored Pro. The Pro that finishes with the most points after the series will be crowned champion and will have bragging rights for a year, a title we all have fun fighting for! All players registered in the freeroll tank for the winner will playoff in an online tournament a week later. It's worth downloading the grosvenorpoker.com client purely for this freeroll, even if you can't play any of the other GCOOP events. I'll be doing my best for all the players that vote for me in the #TeamSwift lobby. If you join my team, please keep me posted and tag me in any of your social media posts so we can build a fun rail together. I've met lots of new players and poker friends via GCOOP and these fun promotions before, so I look forward to meeting more of you virtually across the series this time round. 
Playing in all the events will ultimately benefit those that want to make a solid run at the GUKPT Passport Leaderboard. This will see a new player being sponsored to play in all GUKPT Main Events throughout 2020, worth a massive £12,000!!!  Each player will be awarded points depending on their finishing positions in each of the GCOOP tournaments. Don't panic if you can't play all events though. Making a deep run in a couple of them could secure you enough points to have a shot at the top prize. There are also some runner up prizes on the leaderboard, like GUKPT, 25/25 and Deepstack tickets. Good news is that none of the five Sponsored Pros – myself (Katie_Swift), Joe Beevers (JoeBeevers), Jeff Kimber (JaffaGUKPTCake), Rick Trigg (Rick_Trigg) and Andy Hills (Andy_Hills) – can win anything on this leaderboard. So Grosvenor have already made it easier for you.😉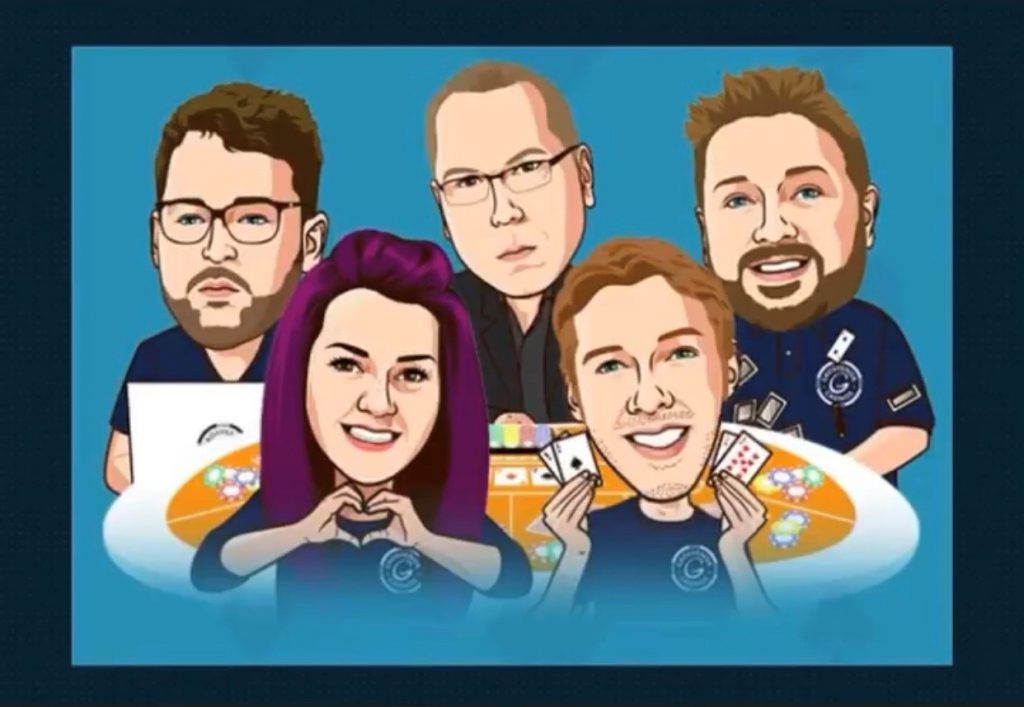 One For All and All for GCOOP
Tournaments range from "Heads Up" format, to "6 Max", "High Roller", "Pot Limit Omaha", "Bounty Hunter" and of course not forgetting the big "Main Event", there really is a comp for everyone! It's a full series that truly tests every poker player's skill set. The challenge changes on a daily basis. 
I love GCOOP, it's my favourite online week of the year: friendly, fun, interactive, competitive and rewarding! Join me not just at the virtual tables, but across my social media platforms to keep up to date before, during and after GCOOP, where I will continually share information, details and updates. I may even run the odd competition where you will be able to win online tickets to play in the future too.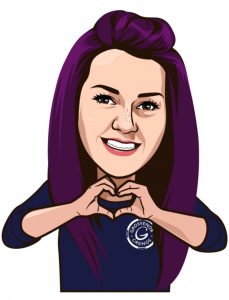 Facebook: Katie Swift
Instagram: swiftynow
Twitter: SwiftlyNow
For more details and the exact GCOOP schedule click here.
Comments
comments