"From a small seed a mighty trunk may grow." – Aeschylus
In 2017 I hit the ground running. Overcoming 766 other players to take down Grosvenor's 'Mini Masters' online—a €5 rebuy tournament— netted me €1800 and all but secured my top spot in the 'Passport' leader board promotion. It also took me back to my roots! Back in 2009 when I first started grinding tournaments full-time, these sorts of games (online $10 rebuys and $5 rebuys) were my staple.
Winning the Passport has been a game changer. Not only because I got to freeroll £9,275 worth of GUKPT Main Events, but because it prompted me to shift my focus towards live poker, as opposed to online poker where I've made most of my money over the years.
I figured playing live regularly would give me the very best shot at getting the most out of the Passport. Practice makes perfect.
This decision would lead to my most profitable and gratifying year as a poker pro.
Although online tournaments have historically been my bread-and-butter, I've always had a 'thing' for live poker. But prior to 2017, winning side events, but never banking a satisfying score in main events, was also very much a 'thing' for me.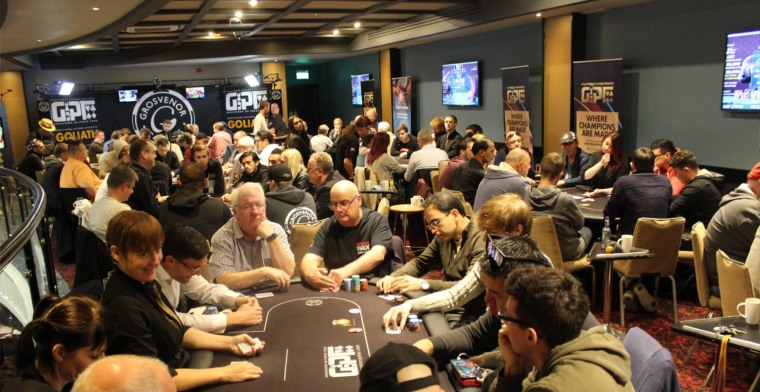 Live and Kicking
By the end of February 2017 I had final-tabled four small live events, as well as cashing for £5000 in 25/25 Manchester in which I finished 4th. A few days later I would be lifting my first ever GUKPT Main Event trophy and paying in a cheque for £46,988.
In April I stated, with reference to my Manchester Main Event chop, that "the GUKPT score won't affect my game selection much". I wouldn't suddenly start playing significantly higher buy-ins for the sake of it. However it did prompt me to grind even more live poker, and my online volume has dipped lower and lower, live poker success begetting more success.
The train hasn't stopped…
Falling Short
Nobody wants to be the 'bubble boy'. However, you're probably not pushing hard enough if you never bust a tourney just before the money.
At least that's what I tell myself when I go home empty-handed after hurriedly dismantling a wall of chips.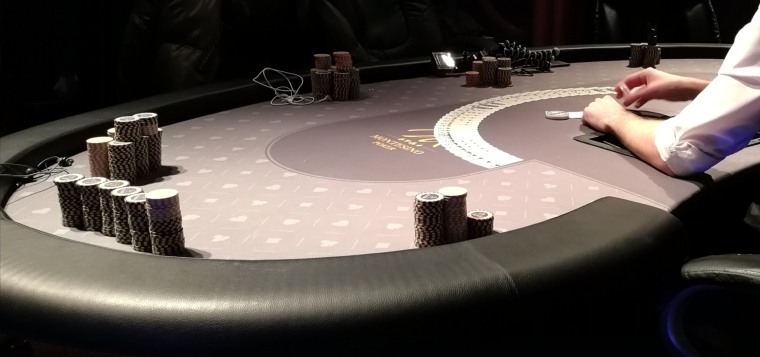 The other week I dusted off an imposing chip stack in three hands, my ignominious descent from 22 times the starting stack punctuated by an ill-timed 3-bet jam on the stone bubble. My hand, which was not as good as pocket kings, failed to outdraw pocket kings, the holding of the big blind who lay behind in ambush.
Later I was chatting about my bubble with someone who doesn't play poker regularly. He remarked, "I know you say this is all in the job description, but surely you still feel disappointed?"
My answer was as follows: "Well here's the thing. If you cash, but come tenth, you're disappointed you didn't reach the final table. If you reach the final, but bust out in eighth, you're disappointed because you were within spitting distance of significantly bigger prizes. If you come second, you're disappointed you came so close to the title and the trophy. At the end of a tournament, only one player isn't disappointed."
I've played around 400-500 live poker tourneys over the last six years, while the number of online games I've played is in five figures. That's a lot of disappointment! I cash in something like 18% of tournaments and win fewer than 2%.

Fifty-to-One
In September I failed to hit any of my 50/1 shots, but I'm not going to cry too much, because I padded my bankroll with a respectable year's salary.
Little did I know I was set for two weeks of heat, beginning with a runner-up finish in the Blackpool leg of Grosvenor's £220 "25/25 Series". I have been playing these tournaments since 2015 and this is my fifth final table to date. It would've been pretty cool to be two-time Blackpool champ, but I couldn't topple James Bullimore after nearly four hours of heads-up play.
James was well deserving of the top spot; meanwhile, I cashed for £10,400 and actually didn't feel too gutted, as he was a worthy adversary, I felt I didn't make any major mistakes, and for what it's worth I did get it in good at the end.
This would be the first of four final tables in quick succession. Next was Leeds. Part of my GUKPT Passport, Leeds marks my third GUKPT Main Event final table of 2017, and once again from a single bullet.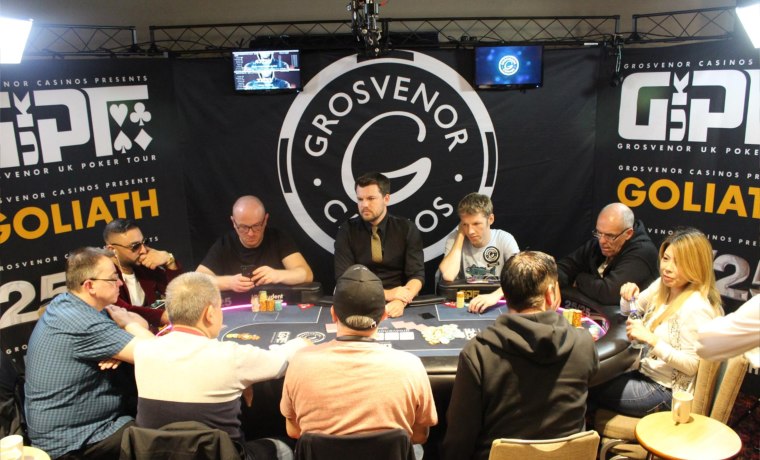 Unfortunately, I was first out, losing a flip AKo<QQ, but I was short-stacked coming into the final and so had low expectations. Money is money: the ninth place payout of £2,950 covers a few more buy-ins, and bumps my Passport earnings up to almost £56,000. (I still have two more events to play—Blackpool and the London Grand Final.)
A few hours later I was on a plane to Cyprus. Perhaps surprisingly the Merit Series of Poker (MSOP) takes place in Northern Cyprus, the Turkish settlement. After arriving at Larnaca Airport there was a 1.5 hour drive to Kyrenia where the casino is, and to access the Turkish part you have to pass through a checkpoint manned by gruff security guards.
The place undoubtedly has a dark history. By contrast, the casino is one of the most glamorous and grandiose I have seen. There's some great scenery too.
I bought into MSOP Event #1, a $1500 event which drew 353 entries. Two of those entries were mine.
I busted near the end of the re-entry period (in a way that was just as ridiculous as it would be boring for me to relay the bad beat story) and I faced a decision as to whether to re-enter with just 25 big blinds.
I would not normally enter at this stage, least of all in a tourney with a big buy-in, but my table had had numerous weak players and I was itching to get back in what seemed like an excellent game. Then I found out the rake was reduced for re-entries, which sealed the deal! I forked out the requisite $1350 and was back in the action. This would turn out to be one of the best decisions of my poker career.
I would spend much of the game battling with ultra-aggressive Spanish pro Pablo "gordijú" Caballero, who apparently final-tables $1k+ tourneys for fun, and much to my annoyance was repeatedly moved to my table. Pablo reached the final, though thankfully this tough adversary was first to hit the rail. It's hard not to be at all results-orientated, but I took many calculated risks against him over the course of the tournament and they paid off. He persistently pounded on me with stack leveraging 3- and 4-bets, but through some combination of judgement and lucky timing, I got the better of him almost every time and built a stack largely without showdown.
By 2am on day three of the tournament, I was heads-up with Dmitry Gromov, who won the event in 2016 and is also a WPT champion and a Venetian Deep Stack Main Event champion. Now, nobody's going to look at his profile and think there's anything shameful about coming 2nd to this guy—and he had a substantial chip lead to boot.
But I feel I slightly let myself down, making a bad call on the final hand. I was the underdog in chips but my stack was still worth a few thousand dollars in equity. He check-raised a QT6 rainbow flop and I had QJ with only around 11bb back, and although it would be easy to claim it was a cooler, in truth I don't think I would have stacked off had I been on my A-game.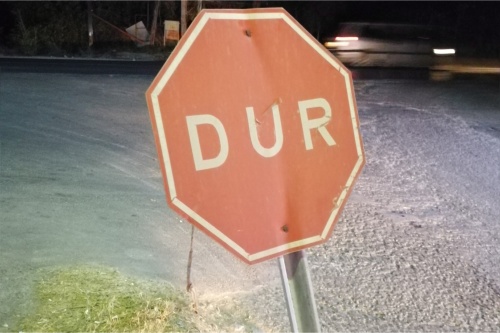 (an actual road sign in Kyrenia)
I don't like to make excuses, but a conspiracy of tiredness with a degree of frustration from bad momentum in the heads-up match (he'd repeatedly made two-pair hands against me) led me to go broke, despite a niggling feeling he had two-pair again. I was a 2/1 dog and didn't get there.
The second prize of $65,265 is a career best haul. I think my residual disappointment qualifies as a 'first world problem'.  🙂
I was only in Cyprus for three nights before heading straight onto my next stop. The run-good wasn't quite over. Not only would I miraculously survive a terrifying taxi journey to Larnaca Airport—for the last 15 minutes of the journey I noticed the driver was literally nodding off at the wheel, often whilst tailgating in the outside lane of the motorway—but I would final-table my next tournament too, banking €3k after finishing 8/212 at Unibet Vienna.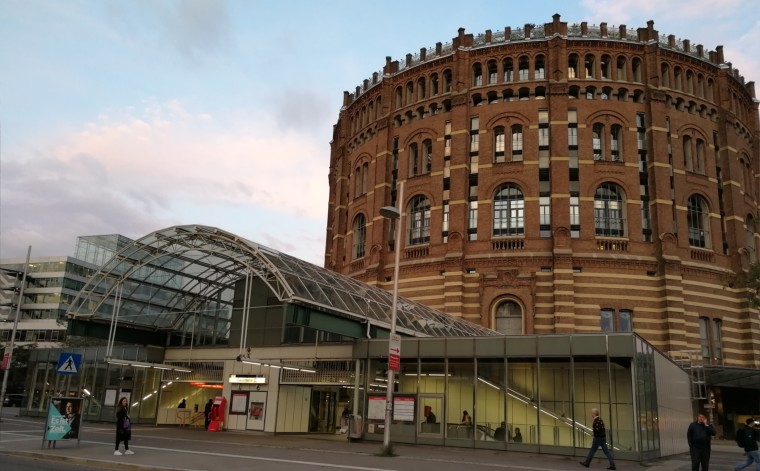 Momentum is an almost tangible force in poker: in a game of 'going with your read', the increased confidence (to a point) is a positive and enabling force.
Next stops: Estonia, Austria, Italy… then it's back home for GUKPT Blackpool.
Comments
comments