From carrot ice cream to gelato sandwiches, here's the scoop on the capital's newest ice cream treats.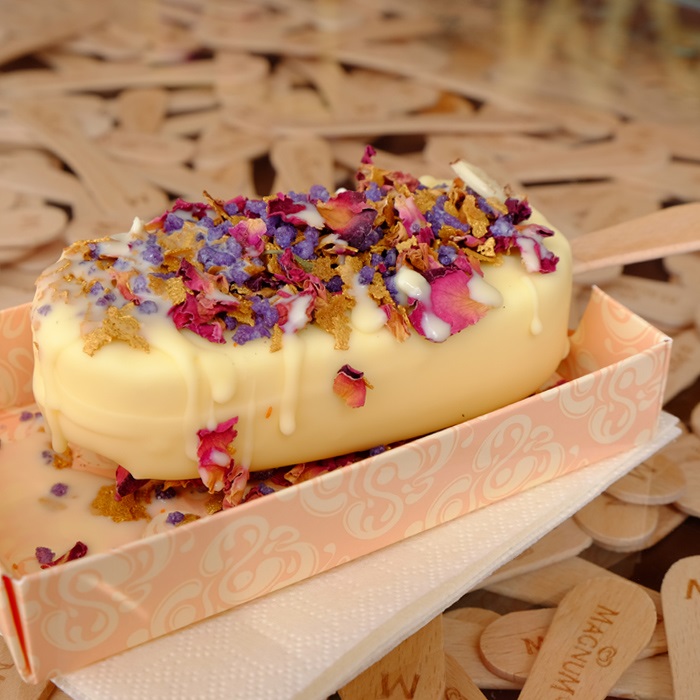 Discover a haven of chocolate and ice cream indulgence at the Magnum pop-up in Covent Garden, the perfect pit-stop for fatigued shoppers.
Actress Lindsay Lohan attended the star-studded opening of this decadent store in the Royal Opera House Arcade a few weeks ago, grabbing herself an ice cream on the way out.
Visitors can buy freshly-dipped, personalised Magnums with luxurious chocolate and a selection of tempting toppings, that range from rose petals to strawberry pearls. Each ice cream costs £4.50.
Open until 10pm on Friday and Saturday nights, and until 9pm from Sunday to Thursday. Open until 30 Aug.

Frozen treats have popped up in Gordon Ramsay's restaurants this July in a celebration of National Ice Cream Month.
At Heddon Street Kitchen, there's a super-cool ice cream bar, where shelves heave with jars filled with toppings.
There's a weekly changing ice cream sundae cone, the first of which is Black Forest-inspired. At maze Grill Park Walk and maze Grill Royal Hopsital Road, the sweet-toothed can sink their teeth into clotted ice cream and raspberry ripple doughnut sliders.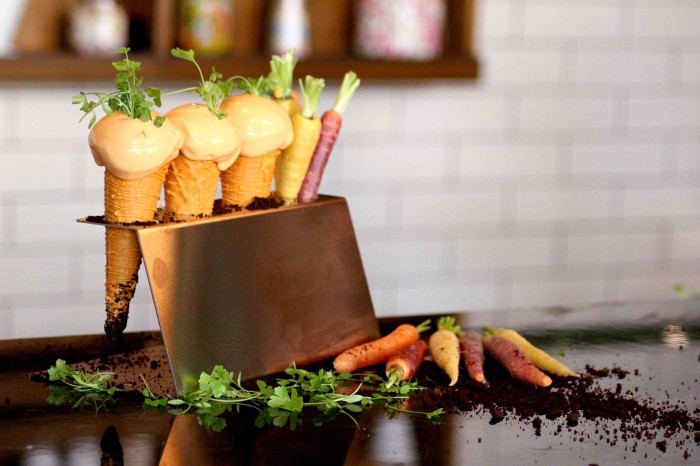 The real showstopper can be found at Union Street Cafe in Southwark, where carrot ice cream with candied celery and chocolate 'soil' is the order of the day!

Hot on the heels of the New York foodie trend, Snowflake is serving up the gourmet gelato sandwich exclusively in its pop-up boutique at Selfridges.
Using sweet, soft brioche buns, the sandwiches can be filled with one of 12 different flavours of gelato and sorbetto, from the best-selling sea salted caramel to the award-winning raspberry.
New vegan flavours include coconut milk, almond milk and cashew nut milk. Top it off with gianduja and chocolate curls before you get licking.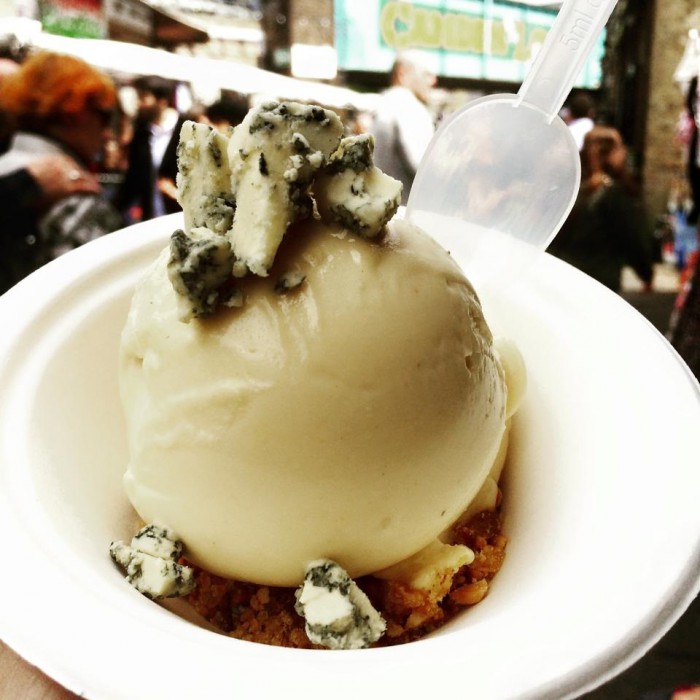 Calling all Willy Wonka fans! For wacky ice cream flavours frozen with liquid nitrogen for an super-creamy texture, make a beeline for Camden Market's magical Chin Chin Labs, oft-hailed one of the UK's best ice cream parlours.
Introducing new flavours on a weekly basis, recent oddball choices have included Peach, Blue cheese and Nuts; and Pineapple Rum Cake ice cream.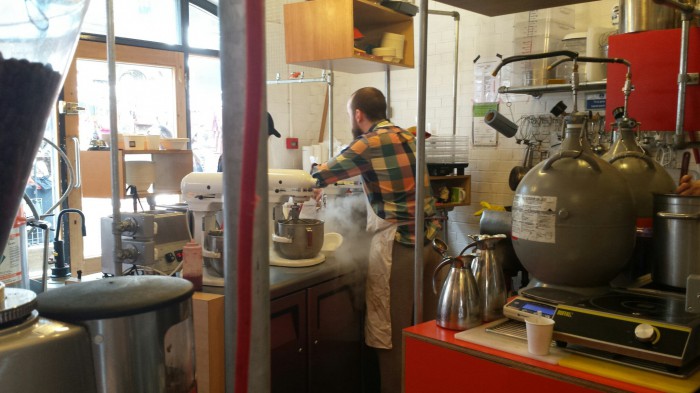 On the menu this week is the Brown-wich, in which a scoop of creamy vanilla ice cream is deliciously sandwiched between two squidgy chocolate cookies; and Burnt Butter Caramel, a rich and salty caramel ice cream. Yum!

It's worth making the trip to Tufnell Park to visit this artisan ice cream parlour, where ice cream and sorbets are homemade using organic milk and without using artificial additives.
Ever-changing flavours are brilliantly inventive and exotic: think Lavender to Mulled Wine, Chilli Chocolate to Basil and Lemon.
In the summer months, the mint, rhubarb, apples and honey are sourced locally. You can even buy tubs of their ice cream to take home.
Comments
comments