The humble and much-loved slot machine has changed drastically over the years. The first ever slot machine paid out just fifty cents – a far cry from many of today's machines which can pay upwards of £1 million! After all, who knew that one day you will be able to play slots just by connecting to an online casino via your mobile!
If you are somebody who thinks bigger is always better, and you love the prospect of a big pay-out, then taking your turn on humongous slot games could be just what the doctor ordered. If you are lucky enough to visit one, don't forget to grab your memorable photo!
Big Bertha
Bally's Casino, Las Vegas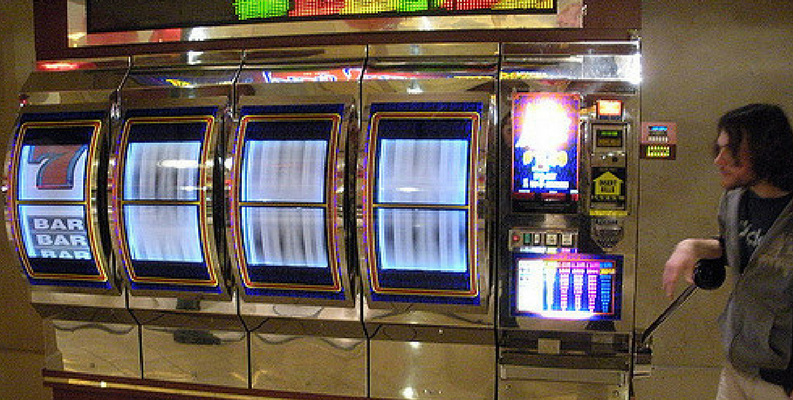 Originally manufactured as a novelty item, this super-slot machine is known as one of the biggest slot machines ever created. Powered by five horsepower electric motors, twenty-inch wide chain wheels, and each pull costing a whopping $100, you can see where the name 'Big Bertha' came from!
Super Big Bertha
Bally's Casino, Las Vegas
It will probably come as no surprise that Super Big Bertha was an upgrade to the aforementioned machine. This beast of a unit once took the crown as the world's biggest slot machine in the 1950s. Eight reels featured 20 symbols each, returning a huge 25.6 billion possible combinations. With so many combinations, the chances of winning the $1 million jackpot were incredibly slim; in fact, you'd have to play the machine 15 billion times to be in with a chance! Despite the odds, players have won big money over the years, including one woman in 2001 who won the jackpot in an Ontario casino.
The Queen's Machine/Queen's Pull
Four Queens Casino, Las Vegas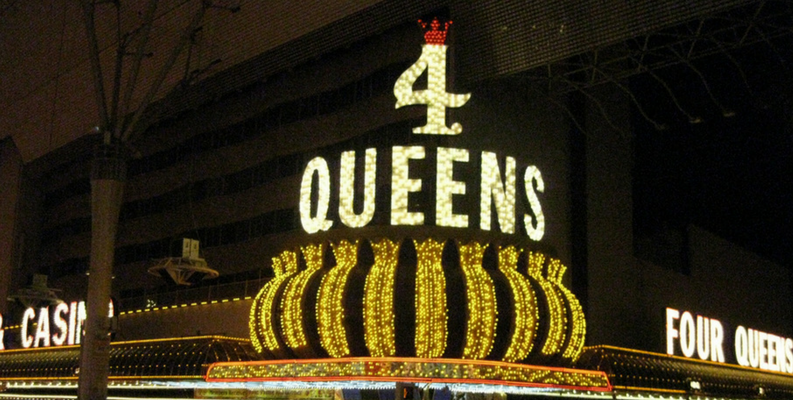 This humongous slot machine is exclusive to the Four Queens Casino, Las Vegas. Standing ten feet tall and nine feet wide, the Queen's Machine can accommodate up to six players at any one time, and has a jackpot of $50,000. So gargantuan is this machine that several people have been injured while pulling down the giant spin arm! Maybe try stretching before you give it a go…
MicroSpin
Wynn Casino, Las Vegas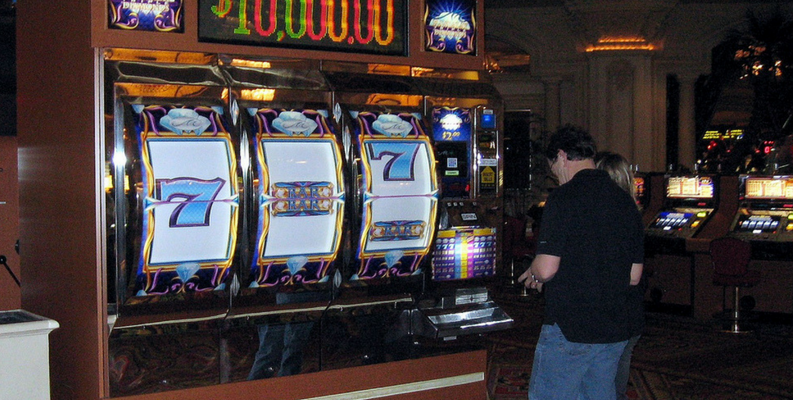 Built using the Windows 95 operating system, you could be forgiven for thinking that MicroSpin was as small as its name suggests. In fact, at nine feet tall, it was the tallest slot machine in the world during the late 90s. Due to its complex core components, the MicroSpin was able to accommodate up to nine people at any one time. However, winners would have felt a little sore once they realised there were no cash prizes.
Big Irish Luck
Barney's Casino, Las Vegas
Situated in Barney's Casino in Nevada, the mechanical behemoth 'Big Irish Luck' is a real crowd-pleaser. Five gigantic reels are complete with shamrocks, bells, oranges and four-leaf clovers!
Obviously, we love slots just like you do. Which is why we are offering the best slot games at Grosvenor Casinos. Play on the likes of Star Lantern, Cleopatra and Isle O Plenty for mega jackpot pay-outs.
Not only do we cater for slot players but for table and card game ones as well. From Roulette to Blackjack, make sure to try our many variants available in both classic and Live Casino versions.
Prefer online sports betting? We bring you the best of football betting odds, Basketball, Golf, Horse Racing among many others. Browse through the list to start with your ante bets.
Have you visited any of these slot monoliths? Have we missed any out? Let us know in the comment section, below.
Comments
comments