Tis the season for festive fun and although things are looking a little different this year, the odds of a great night at Grosvenor Casinos are always stacked firmly in your favour.
We want to bring a little Christmas cheer wherever we can and that's why we'll be putting on our fabulous Festive Nights during December and January, providing an evening full of seasonal sparkle.
Packages for our Festive Nights start from £19.95 per person, along with a range of drinks packages to accompany your meal. And don't worry, we promise you the meal will be substantial.
So, what's on the menu? Our delicious dining includes a selection of nibbles to get you started and then you can peruse our small plates menu. Because our food's so tasty, it would have been unfair to make you choose just one main course.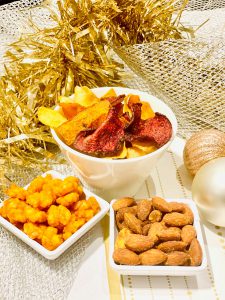 There's a traditional taste of Christmas with honey-glazed pigs in blankets, or you can get cheesy and er… cranberry-y, the perfect accompaniment to our tender buttermilk chicken dish. That's not the half of it though, with eight delightfully different plates to choose from – including plenty of vegetarian options.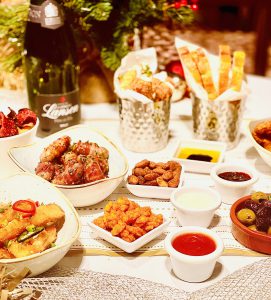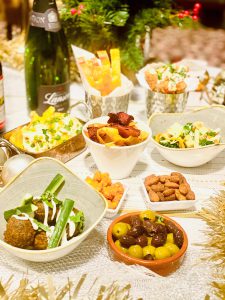 If you're after a bit of bubble, we've got Prosecco aplenty. But you can grab a bottle of wine, a bucket of beers or fill up on our festive cocktails shaken and stirred by our expert staff. Two for £12? Yes please. BUT make sure you leave some room for dessert…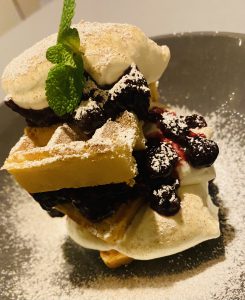 We've made no secret in recent times of the efforts we've put in place to guarantee our Grosvenor Casinos players a safe and secure environment, and that still applies to our Festive Nights. If you've got any concerns, we've got you covered.
All our venues are COVID-19 friendly, with full protocols put in place to ensure your welfare. Our players are at the heart of everything we do – you and your safety are the most important thing to us, and we'll ensure you're in an environment you can trust in and relax in.
Of course, Christmas is a time for giving too. And we'll be doing exactly that in the very near future, giving out 20 sets of free Festive Nights meal deals during this seasonal period. So, keep your eyes peeled right here on the Grosvenor Blog and you could find yourself unwrapping a tasty treat in one of our venues.
Seating times are available from 5pm – 7pm, and from 7:30pm 'til closing time – so visit your local club, get booked in and make the most of this great Grosvenor deal.
Want to know more? Of course you do! Get the full rundown right here
Roll on good times!
Comments
comments