Sponsored by Grosvenor Casinos and live on Sky Sports 1 from 19:00 on Saturday, Matchroom presents an evening of championship boxing from the Manchester Arena. Including a bet for Scott Quigs's WBA world super-bantamweight title defence against Kiko Martinez, and where possible elsewhere, find your wagering guide below.
Main Event: Scott Quigg: 30 (22 KO)-0-2 v Kiko Martinez: 32 (24 KO)-5-0
Priced around 1/4 and well known to British fight fans, 26-year-old Scott Quigg is the current WBA super-bantamweight champion and an orthodox boxer. Promoted to 'regular' WBA world champion after a stint as the interim belt holder, Quigg has defended his title a total of five times, most recently with a twelve-round points defeat of Hidenori Otake in November 2014.
As is well known within the industry, Quigg's long term goal is a bout with hated rival and current IBF champion Carl Frampton, who defeated Martinez for his version of the title. So, by beating Martinez, public and industry clamour for a domestic super-bout with the Irishman would potentially increase, and Quigg knows this.
Rated as a 7/2 shot, 29-year-old Spaniard Kiko Martinez dropped two points decisions to Britain's Rendall Munroe – the man Scott Quigg beat to become WBA interim champ – early in his career and has a total of five defeats against his name, but he's a tough, come-forward fighter that's been in with some of the best fighters in and around his weight division.
An orthodox boxer and a former European champion, most notably, Martinez lost his EBU belt to Carl Frampton after being stopped in the ninth round of their first bout, but rebounded by winning a minor regional belt and later the IBF world title after an impressive stoppage of Jonatan Romero.
After two successful title defences, however, Martinez was again defeated by Carl Frampton, this time on points, and after a second-round KO of George Gachechiladze in December 2014, seeks to become a world champion for the second time in his career when facing Scott Quigg.
The Quigg v Martinez Betting Verdict
The simple truth here is that you can make an argument for either man, especially given the prices. Firstly, Scott Quigg is the bigger man, has home advantage and much more to lose in his undefeated record, world title and potential super-fight with Carl Frampton, but at 1/4 he's too short priced to bet on. Instead, given that he's not considered to be a big puncher, anyone wanting to bet on the Bury man seems best served ignoring the 11/5 on offer for a Quigg stoppage victory and betting on a points win at 10/11.
However, it's also fair to say that styles make fights in boxing and Martinez is a bad matchup for Quigg on paper. Why? Well, despite similar knockout percentages, Martinez has fought at a higher level more consistently and is rated as the bigger puncher out of the two, so trading punches inside does not seem to favour Quigg.
As such and given that Martinez is known to relentlessly match forward in pursuit of his opponents, Quigg's best tactic is to keep the Spaniard at bay with a strong, ramrod-like jab. The problem there, though, is that despite being a good body puncher, Quigg doesn't have such a jab. So, given all of this, ex-world champion Martinez is very much a 'live' underdog and a value bet at 7/2.
The question marks against backing the Spaniard, however, are that he's lost five times in his career, took a beating in his second bout with Frampton and could be drained of power after dropping down to bantamweight for his last bout.
All in all, though, while I wouldn't be surprised to see a motivated and determined Scott Quigg find a way to win – largely by using his medium-long range body punching – in betting we're supposed to bet on the value and as much as the Englishman has everything to lose, we can also argue that the value-priced Martinez- who can be backed around 9/2 to win by KO/TKO – has nothing to lose.
Worth a punt: Martinez to win at 7/2
Darleys Perez: 32 (20 KO)-1 v Anthony Crolla: 29 (11 KO)-4-2
Chief support to the main event, 28-year-old Anthony 'Million Dollar' Crolla gets a world title shot against the current WBA lightweight champion, Darleys Perez.
Generally priced at 6/4, hometown fighter Crolla has had a turbulent career, punctuated with four losses, but is currently on a seven-fight undefeated streak and has impressed throughout that period. Most notably, Crolla defeated former world champion Gavin Rees as a big betting underdog. This time, Crolla is offered to bettors at a general 9/4 to win on points or 8/1 by KO/TKO.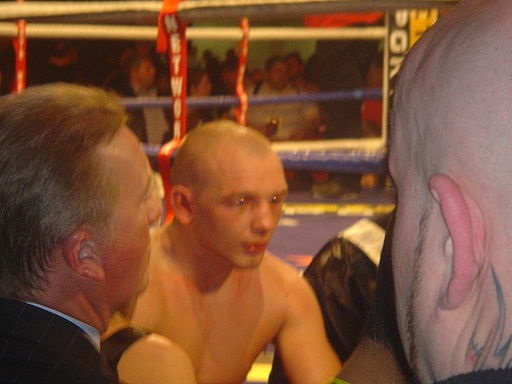 Odds-on 4/7 favourite Darleys Perez, on the other hand, is three years Crolla's senior and has only lost once in his pro career – against the undoubtedly world class Gamboa. The Colombian is priced around 6/4 to defeat Crolla on points or 9/4 by KO/TKO.
The Perez v Crolla Betting Verdict 
While you can criticise that fact that Perez has mainly fought domestic opponents in Colombia, and occasionally America, the same can be said of Crolla and Britain. However, Gamboa's in a different league compared to these two and since Perez went the distance with him, we have to conclude that the Colombian is rightly the favourite.
So, all in all, Crolla is seriously up against here, but then Perez is too short priced to back at 4/7 and while a KO/TKO win is something to consider, we're not sure how hard he really hits given that most of his opponents were unknown Colombians.
Maybe Perez will win on points, but then Crolla is the home fighter and will be roared on by a partisan crowd, so I'm not willing to chance that outcome either.
Instead, I'm going to argue that Crolla should be mentally tough enough to take whatever Perez can thrown at him since the Mancunian overcome head injuries suffered from a concrete slab that burglars hit him over the head with.
Plus, Crolla knows that this is his one big chance to fulfil his dream of being a world champion and since he's overcome the odds to win in the past, I think that 'Million Dollar' Crolla is worth a betting punt this weekend.
Of course, since Crolla's only scored eleven KO's in twenty-nine victories while also factoring in that Perez went the distance with an elite fighter like Gamboa, if Crolla is to win then it seems extremely likely to come via a scorecard verdict.
Worth a punt: Crolla to win on points at 9/4
Sam Eggington: 15 (9 KO)-2 v Glenn Foot: 15 (6 KO)-0
He has two three-round points losses against his name, but 21-year-old Sam Eggington atoned for these early career defeats by stopping Denton Vassell and later winning the Commonwealth welterweight title via a seventh-round TKO of Joseph Lamptey. Priced around 10/11, the Stourbridge native gets the chance to add the vacant British Welterweight title to his belt collection this weekend.
Undefeated as a pro, 27-year-old Glenn Foot is best known for winning one of the short-rounds 'Prizefighter' tournaments in 2013, but has struggled with injuries since and has consequently only fought three times in two years. Nevertheless, the boxer from Sunderland that's priced around 11/10 is convinced of victory this weekend, stating that Eggington has never faced a 'live' opponent like him before.
The Eggington v Foot Betting Verdict
As the odds suggest, this is a very close fight to pick, but as a 50/50 fight and considering that the man from Sunderland is undefeated, I'm inclined to favour Foot as he's priced above evens and therefore slight value.
Worth a punt: Foot to win at 11/10
Chris Jenkins: 16 (8 KO)-0 v Tyrone Nurse: 31 (6 KO)-2
Priced around 2/9 and 7/2 respectively, 26-year-old Welshman Jenkins is seen as a very good prospect, while 25-year-old Huddersfield man Nurse has lost twice, most recently to Dave Ryan on points, but is considered to be a decent boxer. Like many of the bouts on this card, there's a title at stake – in this case the vacant British light-welterweight title.
The Jenkins v Nurse Betting Verdict
The undefeated Jenkins is rightly the betting favourite and, given potential ring-rust after a ten-month absence, should be expected to win on points against an opponent who's never been stopped. However, once again, we have to decide whether the price represents value, and in a fight which I'd say is 60/40 in Jenkins' favour, the 7/2 about Nurse is too big and worth a punt.
Worth a punt: Nurse to win at 7/2
Of course, whether you do or don't opt for a wager, have a great weekend and feel free to contact me on Twitter via@JCLaLiga if you have any questions or feedback.
Remember – you can watch the big fight at any of our Grosvenor Casinos throughout the UK – just take a look on our site to find your local casino.
Photo credits – Wikipedia (Creative Commons – Attribution 3.0 Unported (CC BY 3.0))
Comments
comments