It's hard to remember the last international break that turned out to be a sparkler, but a fiery dose of England versus Scotland does at least serve up the promise of fireworks.

How pretty they'll be is another matter.

In the 144 years that have elapsed since the 'Auld Enemy' met in the first-ever international fixture, has either nation ever been so low in confidence and quality?
While admittedly I haven't been around for the bulk of that period, I'd suggest the answer is no.
So with recent results poor and world-class talent conspicuous by their absence, it's impractical to forecast that this will be a lavish footballing treat beneath the arch.
It will be a scrap.
For managers Gareth Southgate and Gordon Strachan it's tipped to be a defining evening, but I'm not sure I buy into that theory.
As the cheapest, most practical (and right now probably only) candidate available to the FA, there's a feeling the interim England boss will have to do really, really badly to scupper his prospects of landing the post full-time.
On the other side of the fence it's a little different. In the wake of some terrible performances and defeatist reactions, my inkling is that only a spectacular victory for Scotland will give Strachan any chance of holding onto his job beyond 2017.
Desperately tinkering with his team (for this match he's even recalled the retired Scott Brown) and generally behaving like he hates the role, Strachan is a semi-dead man walking.
What chance is there of a major turnaround evening for him?
The three shortest priced Scotland wins (1-0) 19/1, (2-1) 29/1 and (2-0) 50/1 indicate how remote that likelihood is.
Tactically speaking there's an argument to suggest the Scots will say 'let's go out in a blaze of glory', playing with the gay abandon of a side that has little to lose. In a thrilling 3-2 friendly defeat to England at Wembley three years ago, that attitude was adopted, but back then they hadn't just been thrashed 3-0 by Slovakia.
Last stand or not; the smart money suggests the visitors will sit deep, pack their defence, and hope to nick a goal on the counter. Just like all of England's Wembley opponents.
With this in mind, a forecast of Under 1.5 goals at 49/20 could be an avenue worth considering.
How will Gareth Southgate approach the test?
With his players still tormented by the demons of Iceland, free flowing football is likely to be in short supply. They will dominate possession and try to play with purpose, but you worry where the imagination will come from.
They must also be careful not to overdo it in their own half. In a fortuitous 0-0 draw in Slovenia, England tried to play fancy football at the back without having the cohesion or poise to pull it off. Joe Hart's heroics saved the day.
A repeat of that risk-taking will be dangerous against a side that won't need a second invitation if there's a gift-wrapped chance to cause embarrassment.
Down the years this fixture has created plenty of heroes, and the last three Wembley meetings haven't been any different.
In 1996 Gazza scored a wonder goal.
In 1999 Don Hutchison etched his name into Auld Enemy folklore with a famous winning goal.
In 2013, Rickie Lambert notched the winner with his first ever touch as an England player.
Who'll put their name in lights this time?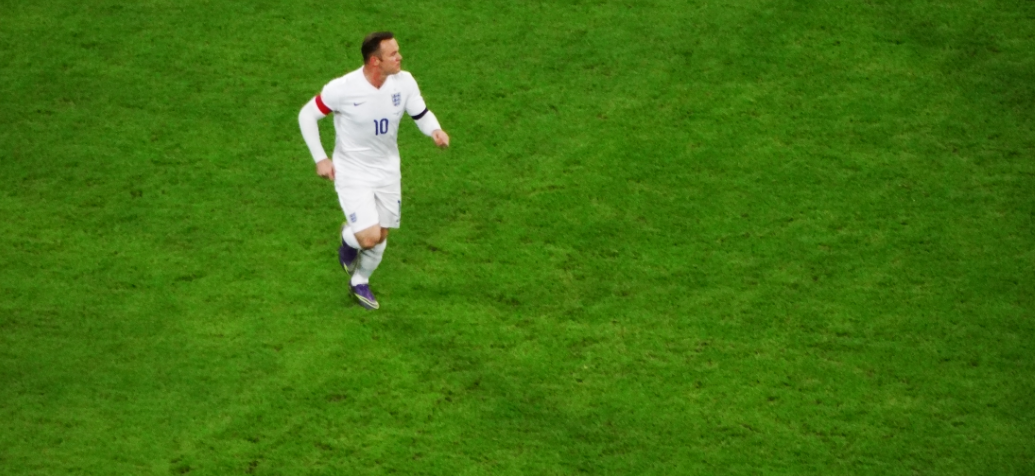 Providing Strachan selects them, RB Leipzig's teenage sensation Oliver Burke, the prolific Celtic striker Leigh Griffiths, and set piece specialist Robert Snodgrass could be Scotland's most likely leading men. Each has a dash of X-Factor.
With Grosvenor Sport they're priced at 12/1 (Burke), 5/1 (Griffiths) and 9/1 (Snodgrass) to score at any time on Friday.
As for England, the in-form Adam Lallana and Jordan Henderson will be key figures in midfield, as will Wayne Rooney, unfairly scapegoated for most of the team's previous ills, who returns to captain the side.
Feeling better about himself than he did last month, with two strong performances in a row for Manchester United behind him, there's a real chance Rooney could be influential.
If you fancy the Three Lions skipper to score first, he's a 22/5 shot.
This will be a noisy and colourful occasion. It always is. Yet the reality is that this isn't a top tier global encounter.
England's 25-man group may have cost their clubs £251.75m to assemble but they look a million miles away from being a team that can win trophies. Scotland's squad cost just £66.4m and features very few top-flight regulars.
It's well worth a watch, but the standards will be similar to an under-performing Premier League outfit, encountering a mid-table Championship side.
A home win is likely, but this isn't the night to expect five-star entertainment. I'm plumping for a tetchy and tense 1-0 (9/2) victory for England.
For Gareth Southgate, that will be enough to land him the job of his dreams.
–
England vs Scotland is at 19:45 on Friday 11th Nov. Bet live and in play with Grosvenor Sport.
Image credits: Flickr (Creative Commons – Attribution 2.0 Generic (CC BY 2.0))
Comments
comments