He's done it. Cristiano Ronaldo is now officially the greatest goalscorer in professional football. EVER. With his Supercoppa Italiana goal against Napoli, the Portuguese superstar moved clear at the top of the charts with his 760th career strike.
Before we look further into CR7's greatness, let's spare a thought for Josef Bican. We don't think it's particularly harsh to say that the Austrian born forward isn't a household name, but the 759-goal forward's place in the history books has just been scribbled out and replaced by the relentless Ronaldo.
And although Santos will surely strike up an appeal to count Pele's goals notched in training, or in the school playground, the great Brazilian is down to third on the list with 757 – ahead of Romario and Lionel Messi. FYI: Bican scored 403 games in 211 games for Slavia Prague between 1937 and 1948. Mind blown.
When Manchester United signed the spotty, lightweight, spaghetti-haired winger from Sporting CF way back in 2003, surely not even the magnificent Sir Alex Ferguson could have predicted just how great he would go on to become. Once he'd adapted to the Premier League, Cristiano soon became every full-back's nightmare. But soon, it wasn't just full-backs. He would pop up anywhere and everywhere, his silky stepovers replaced by great goals. And more goals. And trophies.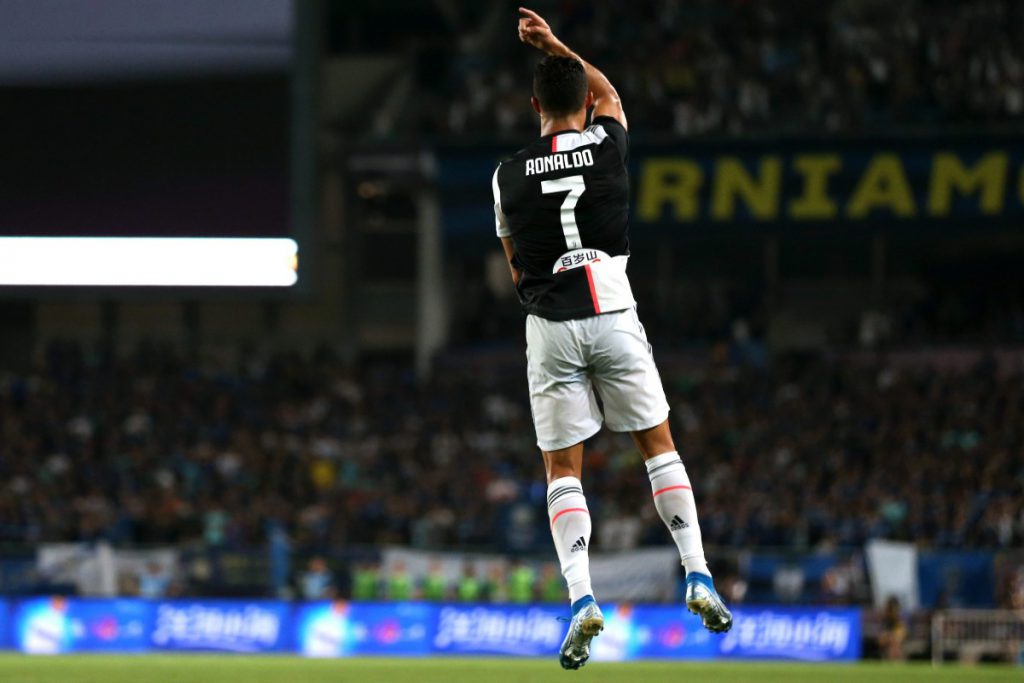 Five goals in 35 appearances for his boyhood club in Portugal and 118 added during his six-year spell at Old Trafford led to his dream move, for a world record £80m fee, and that's when the world saw another side to Cristiano Ronaldo. He was originally given the number 9 shirt – with the number 7 still taken up by the legendary Raul – and although he soon got his hands on that iconic jersey, he began to perform just like the traditional centre-forward. Goals, goals and more goals.
Renowned for wonder strikes and spectacular free-kicks, Cristiano worked on his game and added penalty-box poacher to his impressive resume. And penalty spot poacher, of course. The scrawny teenager we remember from his Premier League debut was now a beast. His dedication, his heart, his training regime developing him into a perfect physical specimen. Yeah, we said it – perfection. Speed, power, athleticism. He wanted to be the fastest, the strongest and jump the highest. And my word, he can jump the highest.
Individual accolades and team honours were inevitable – four more Ballon D'Or honours and a Champions League three-peat the major highlights of his Spanish stay. Oh, and an astonishing 451 goals in 438 Real Madrid games. Stop, stop, they're already dead.
At 33 and after almost a decade at the Santiago Bernabeu, a move to Juventus followed. A chance to add to his glittering trophy cabinet by joining the dominant Italian champions. Despite getting older, scoring goals is still too easy. His latest record-breaking strike took him to 85 in the famous black and white. Slowing down isn't really a thing for this guy. By the time you've read this, he'll have probably added more to his tally.
One more piece of history surely awaits in 2021. The man who captained Portugal to their first major honour in 2016 is just eight goals shy of becoming the all-time top scorer in international football too, chasing down Iran legend Ali Daei. It's coming. It's inevitable.
Just like seeing Cristiano Ronaldo's name on the scoresheet.
Cristiano Ronaldo's fantastic five
1) Real Madrid v Juventus
This legendary overhead kick came against current club Juventus in the Champions League Quarter-Finals. CR7 loves this competition and this competition loves him – this acrobatic effort is just one reason why.
2) Man Utd v Portsmouth
Cristiano Ronaldo's free-kick expertise is kind of a myth. Sorry, but it is. However he has scored plenty and when he does get them right, boy does he get them right. This rocketed knuckleball over the wall and into the very top corner was set-piece perfection.
3) Portugal v Spain
Like we said, when he gets them right, his free-kicks are a joy to behold. Cristiano's probably scored better goals than this, but this was huge. Trademark technique, shorts pulled up, and an effort curling in the top bins to earn Portugal a draw in a classic encounter with Iberian rivals Spain.
4) Man Utd v Porto
Rocket emoji. This absolute thumper against old foes Porto was simply ridiculous. Officially measured as 39.6 metres out and travelling at 64.2mph, this super strike earned Cristiano Ronaldo the 2009 Puskas Award. Boom.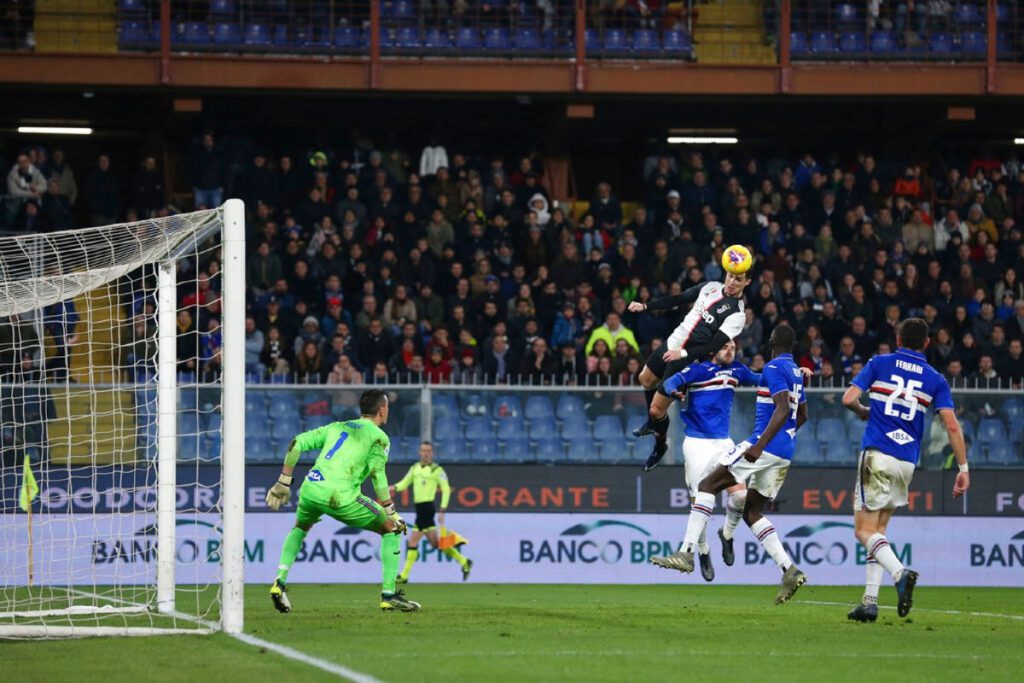 5) Juventus v Sampdoria
Watch this one at full speed and you might wonder why it's made this (admittedly very) short list, but this one became iconic for the freeze-frame moment. Any salmon would be lucky to rise like Ronaldo, who got some tremendous hang-time before heading home for the Old Lady.
With 50 years of experience in the gambling industry, Grosvenor Casinos offers players in the UK a wide range of casino games. Grosvenor Casinos runs 53 casinos located in major towns and cities across the country. Along with our fun slots and games, Grosvenor Casinos offers online sports betting. Our sports betting market includes the biggest sports games, including football, horse racing, golf tournaments, and more. Join the fun at Grosvenor Casinos – the UK's biggest casino brand.
Comments
comments