It's easy to while away time musing pointlessly over which former player an emerging youngster reminds you of. I do it occasionally and it can drive you mad. Sometimes though, a kid comes along and it hits you right between the eyes. With Harry Kane, for me, it was Alan Shearer. There and then. No hesitation.
Since the Match of the Day pundit's retirement from international football in 2000, the English game hasn't produced a young, classic centre forward of any real repute.
We've had plenty of quickies (Walcott, Agbonlahor, Welbeck), big guys (Heskey, Crouch, Carroll), lively predators (Defoe, Sturridge, Berahino) and even a gifted all-rounder (Rooney) burst onto the scene, but not one definitive number nine in the Shearer mould. Not until now, anyway.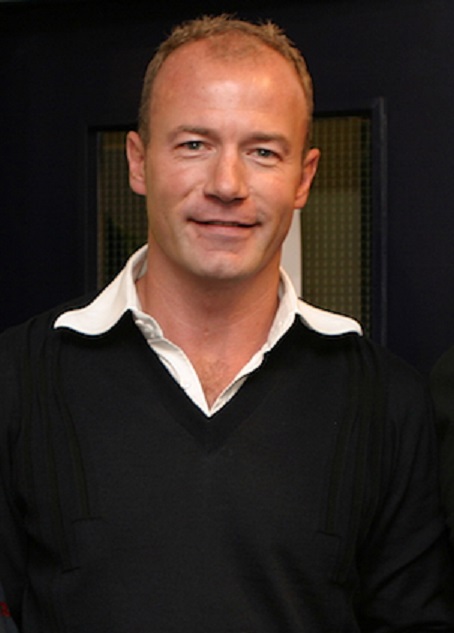 He scored a phenomenal 409 goals for club and country but the Newcastle United legend was never a fancy footballer. Flashiness wasn't part of his game. What separated him from the rest was his grasp of the pure basics needed to be a top centre forward – and he performed those fundamentals outstandingly well.
His movement and intuition of where a chance would drop was excellent.
He was robust, strong enough to hold off defenders and bully them if he needed to. He had pace, not super-fast, but with or without the ball there was a power and determination to his running. He was happy to run in behind, down the channels or to drop deep in search of the ball, and without it he wasn't afraid of hard work either, no defender would ever get a moment's peace. His touch was sound, his link-play terrific, his feet nimble, and most importantly of all he had a lust for goals.
Whether it was a tap-in, long-range screamer, dribble and finish, a penalty, free kick, one touch, two touch or three touch; headers, curlers, thumpers, chips; right foot or left, Alan Shearer could net them all with equal precision.
And once he grabbed one goal, (and this is important) he always wanted another.
Does that lengthy paragraph extolling Alan Shearer's finest traits, also accurately cover what's made Harry Kane enjoy such an exceptional season at White Hart Lane? I think it does. The similarities are in all honesty really obvious. Kane does the basics of centre forward play quite brilliantly too.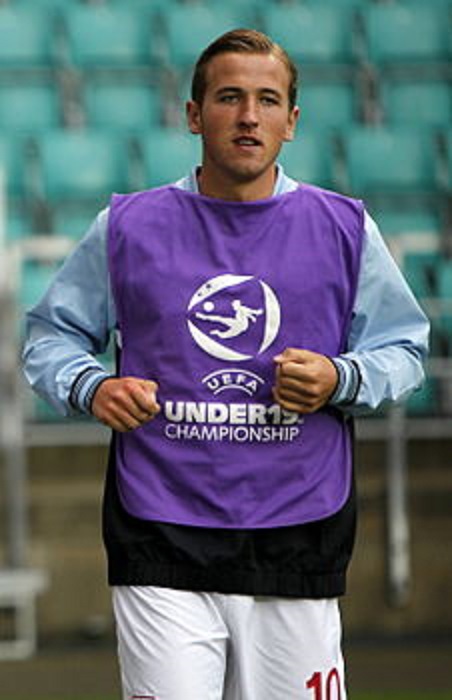 But let's not get too carried away. Before we anoint him as England's saviour, it's important to recognise that we don't yet know if Tottenham's man of the moment can retain his current magnificence for a prolonged period. He only made his first Premier League start of the season in November, and this is the first campaign of his fledgling career where he's proven to be a prolific marksman.
With 23 goals from 25 starts it's little wonder we're excited but here are some cautionary names we shouldn't forget; Andy Johnson, Roque Santa Cruz, Marcus Stewart, Benni McCarthy and Michu. One-season wonders are part of the Premier League's fabric, and we might be experiencing another.
Personally, I think Harry Kane has staying power.
Those who've worked with him talk of a level headed character that loves the game, and that shines through in his play. His teammates speak about his all-round ability in glowing terms, and he doesn't appear to be the type that's set to get ideas prematurely above his station either.
Time is on his side too. At this stage of his career Alan Shearer hadn't yet left Southampton for Blackburn Rovers, and he'd only just been capped at senior level. Even if it feels as if Kane, at 21, is later than most to the party, Walthamstow's whiz kid isn't far behind in his progress.
The raw ingredients are in place and nicely aligned. I've seen enough to convince me Harry Kane has the potential to one day be regarded as a striker of Alan Shearer's class.
Whether he makes it or not will depend on what goes on inside his head. He has to stay hungry and grounded.
I wish him well. Even if he does play his club football for the enemy 🙂
Photo credits: Flickr (Creative Commons – Attribution 2.0 Generic (CC BY 2.0)), Wikipedia (Creative Commons – Attribution 2.0 Generic (CC BY 2.0))
Comments
comments