It was the turn of another football legend, Jimmy Floyd Hasselbaink to take on the unique deck of cards in Colin Murray's 52 podcast sponsored by Grosvenor Casinos.
Footballer turned football manager, Jimmy Floyd Hasselbaink's playing career took him all over Europe, from Telstar in his native Netherlands to a number of English clubs including Leeds United, Chelsea and Middlesbrough, Spain with Atlético Madrid and ending his 18 year senior career in the Welsh capital with Cardiff City.
Over this time, Hasselbaink earnt nearly 500 club appearances and scored 195 goals, as well as winning the FA Charity Shield with Chelsea in 2000, and being crowned the Copa Del Rey top-scorer in the 1999-2000 season.
In his five-card hand, Jimmy picked out the five of spades – "What's the most ridiculous thing you've ever bought?"
Jimmy admitted to once purchasing a yellow Lamborghini that he only owned for 2 months before asking himself, 'Jimmy, what the hell are you doing?' Realising that he prefers to stay a little more discreet, he sold it and replaced it with something understated – a black Jeep.
It's no secret that sporting names from across the disciplines are known for their love of supercars – so in this blog we take a look at the stars and their luxurious cars.
Cristiano Ronaldo
It's recently been reported that the Portuguese hero's fleet of cars, which include Ferraris, Lamborghinis and Rolls Royces, are worth a whopping £16m!!!
His latest purchase, costing a rumoured £8.5m alone, is a limited-edition Bugatti Centodieci – of which only 10 have been made. This new model is believed to be a tribute to the legendary Bugatti EB110. The Centodieci boasts an 8 litre W16 engine, with special models having 1600hp. It can do 0-62mph in just 2.4 seconds and reach a top speed of 236mph.
Roger Federer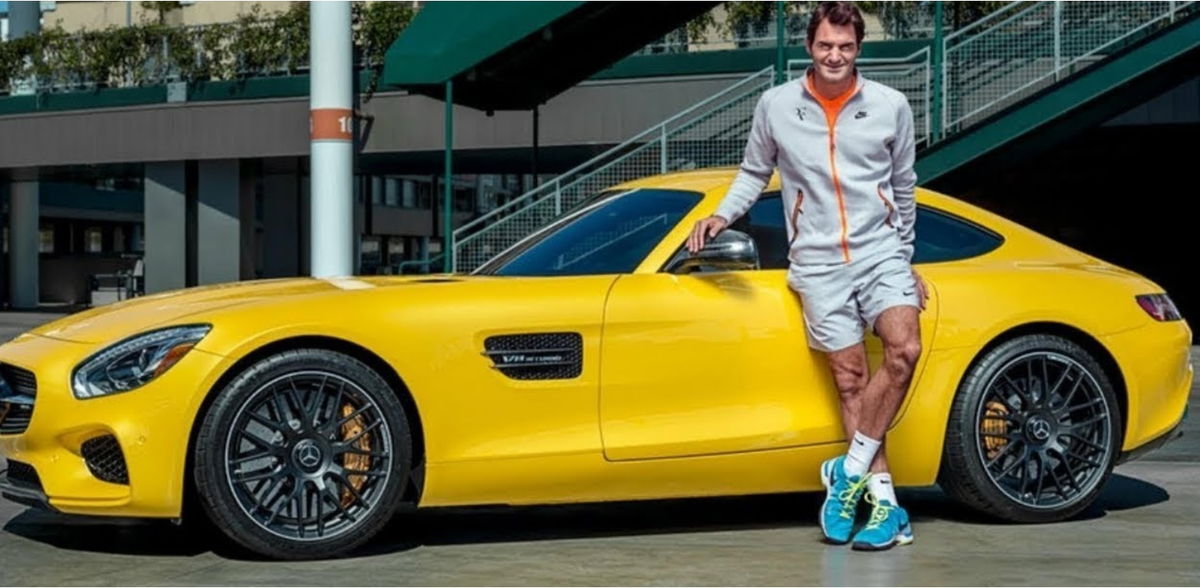 Roger Federer is undoubtedly one of the best tennis players to grace the planet and even at the ripe age of 38, he is still the hottest commodity in the tennis world, and with that claim, comes a huge range of sponsorship deals. Luckily for Roger, this includes a lucrative deal with Mercedes Benz.
Not only does this earn him a heavy sum of $5 million annually, but it also allows him to get his hands on the newest Mercedes before they reach the mass market. To date, Roger's cars have included the Mercedes Benz SLS AMG, Mercedes E Class Cabriolet and Mercedes Benz SL.
Floyd Mayweather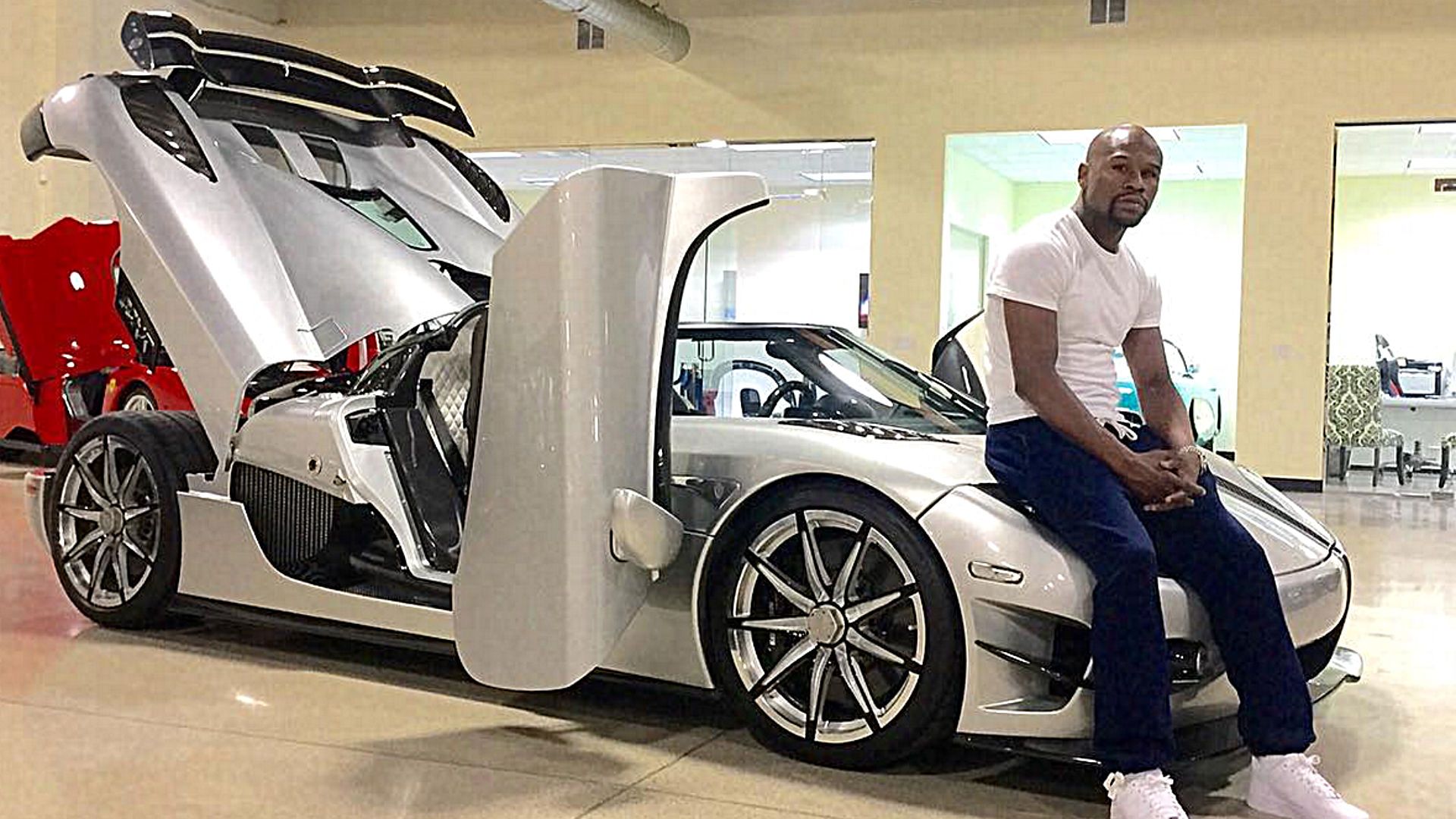 As of August 2017, it was believed that boxing legend, Floyd Mayweather had a net worth of $400m, making him the wealthiest man in boxing.
Growing up in Grand Rapids, Michigan, only hours from the Motor City, made Mayweather an avid car collector and therefore it's no surprise that his fleet is believed to boast a staggering 18 cars! Models include Mercedes-Benz SLS AMG, two, yes TWO Bugatti Veyron Grand Sport Vitesse (one in black and one in white), a Ferrari 430 Scuderia and customised 'Money' Lamborghini Murcielago, to name just a few.
Tiger Woods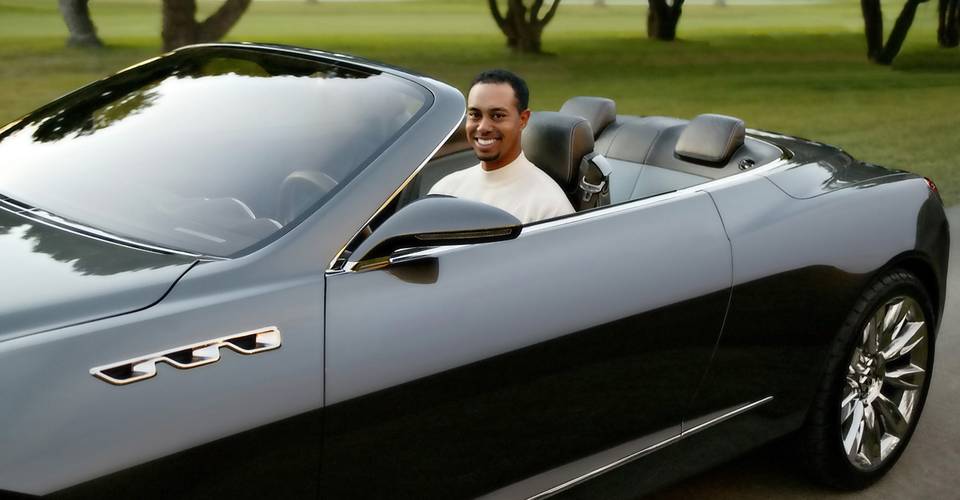 Tiger Woods is the best paid sportsperson of all time. FACT. With a net worth of $740 million, he has enough money to do whatever he likes, including making some pretty awesome purchases. Whilst it is believed that yachts and private jet planes are more his thing, he still has a list of pretty impressive supercars to his name. These include a Mercedes-Benz S65 AMG, Cadillac Escalade, Buick Enclave, Porsche Carrera GT and Lexus LS460 Sedan.
Make sure you head back to the main blog page to hear from other Colin Murray's 52 interviewees including Ronnie O'Sullivan and Chris Waddle and Jimmy Floyd Hasselbaink.
Episode Three of Colin Murray's 52 with Jimmy Floyd Hasselbaink is available to download and listen here on iTunes, Spotify and Deezer, to name but a few and don't forget to subscribe to the podcast to be the first to hear the latest episodes as they go live.
Colin Murray's 52 is an original format and produced by CopC Productions: www.copcproductions.com
Credit
Comments
comments