Footballer Adam Forshaw was next up to face Colin Murray and his unique deck of cards in Colin Murray's 52 podcast sponsored by Grosvenor Casinos.
The 28-year-old midfielder is Leeds United's number four, where to date he's made 42 appearances for the Championship club. Currently side-lined due to a hip injury, Forshaw began his career in the academy at Premier League side Everton, and came to prominence at Brentford, where he won the 2013–14 League One Player of the Year award. He had a year-long spell with Wigan Athletic and three years in the North East with Middlesbrough before joining Leeds in 2018.
In his five-card hand, Adam picked out the seven of clubs – "Who's the greatest manager or coach you've ever worked with?"
Despite having played under names including David Moyes, Uwe Rösler and Mark Warburton, Adam singled out his current manager, Marcelo Bielsa, who he describes as a 'genius' with a 'frightening amount of knowledge', as the greatest coach he's worked with.
This blog post looks at just some of the other top managers and coaches from the world of sport who have made a profound impact in their respective sports.
Sir Alex Ferguson
Whether you're a Manchester United lover or loather, there's no denying that Sir Alex Ferguson is one of the greatest football managers of all time. His exemplary record of 28 major trophies in 26 years at Old Trafford speaks for itself, on top of 10 major trophies he had earlier delivered at Aberdeen.
It famously took Fergie time to see his work come to life at United, but he was responsible for refocusing a club that had become lost and making it the undisputed giant of English football once more.
More than anything else, Ferguson's longevity made him the greatest of all time. He was an incredible man-manager, motivator and strategist – adapting and building a new generation of teams to continue to be successful.
Eddie Futch
Eddie Futch is arguably the greatest boxing coach of all time. He was responsible for unleashing 21 world champions, including Trevor Berbick, Riddick Bowe, Joe Frazier, Virgil Hill, Montell Griffin, and Ken Norton. Even heavyweight legend, Joe Louis, was heavily influenced by Futch in their many sparring sessions.
A heart murmur prevented Futch from becoming a professional boxer, but it didn't keep him from the sport that he loved. Futch invested his entire life to boxing and was completely submerged in everything to do with it.
Futch also owns the distinction of having trained four out of only five fighters who were able to beat Muhammad Ali — which speaks volumes of his quality as a trainer.
Sir Henry Cecil
Okay, he may not be a manager or a coach, but we couldn't write this post and not include one of the best horseracing trainers of all time, Sir Henry Cecil.
Known as the gentleman amongst horse trainers, Cecil was named Champion Trainer ten times and worked with jockeying greats such as Lester Piggott, Steve Cauthen, Kieren Fallon and Pat Eddery.
One of Cecil's specialties as a trainer were young fillies; he trained eight winners in the Epsom Oaks and six winners of the 1,000 Guineas Stakes, the two UK Classic events for fillies aged three.
In 2012, just a year before passing away, Cecil's career was crowned by his training of the "wonder horse" Frankel, regarded by many as the best racehorse worldwide of the past 40 years and gave Cecil two of his record 75 Royal Ascot wins.
Eddie Jones
After an impressive-enough haul with Japan and Australia, Eddie Jones has gone on to cement himself as one of England's greats with two Six Nations Championships, claiming the Triple Crown for the side's efforts in 2016.
Jones has the kind of track record that any international coach would love. He coached both Australia and England to Rugby World Cup finals in 2003 and 2019 respectively, was the assistant coach when South Africa won the tournament in 2007 and also masterminded Japan's 2015 win over South Africa. Not only that, but he's revitalised an England side that was in dire need of a pick-me-up after some less than impressive past displays coming so close to World Cup glory in 2019.
Mike Hesson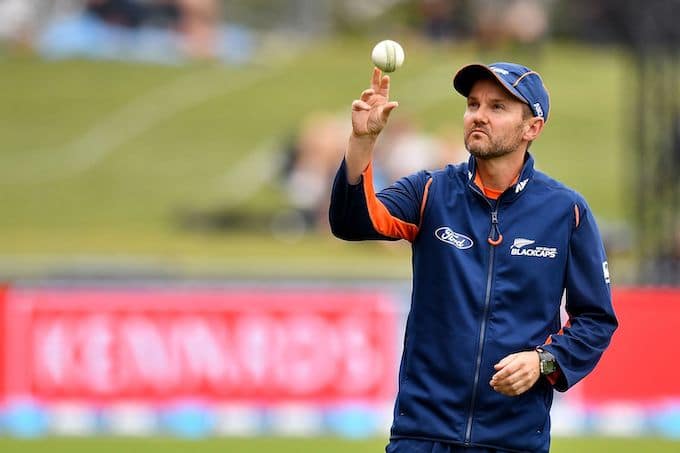 One of the recent head coaches of the New Zealand cricket team, Mike Hesson is considered one of the best cricket coaches of modern times. He started his international coaching career with a seven-year apprenticeship as Otago cricket club's director of coaching in 1996.
Mike was appointed as the head coach of the Kenya national cricket team in 2011, but shortly resigned citing the security issues he faced along with his family during their stay.
He also coached the Argentine National cricket team in 2003 for eight months. The South American side won three matches after their 31 consecutive defeats under his coaching. He was appointed as the head coach of the New Zealand national cricket team in 2012, where he served as their coach till 2018.
Make sure you head back to the main blog page to hear from Colin Murray on what makes a great podcast as well as some of the star names who feature on Colin Murray's 52 including Ronnie O'Sullivan, Chris Waddle and Jimmy Floyd Hasselbaink.
Episode Four of Colin Murray's 52 with Adam Forshaw is available to download and listen here on iTunes, Spotify and Deezer, to name but a few and don't forget to subscribe to the podcast to be the first to hear the latest episodes as they go live.
Colin Murray's 52 is an original format and produced by CopC Productions: www.copcproductions.com
Credit:
Comments
comments