If you don't like the sound of half price drinks, then stop reading right now.
I thought so – who doesn't like half price drinks?
Instead of paying extra for your next round, why not get them in early for once at a great discount? Read on for the best bargain offers from the capital's most exciting bars, and who knows, you may even find yourself running out to pay a visit.
Barrio East, Shoreditch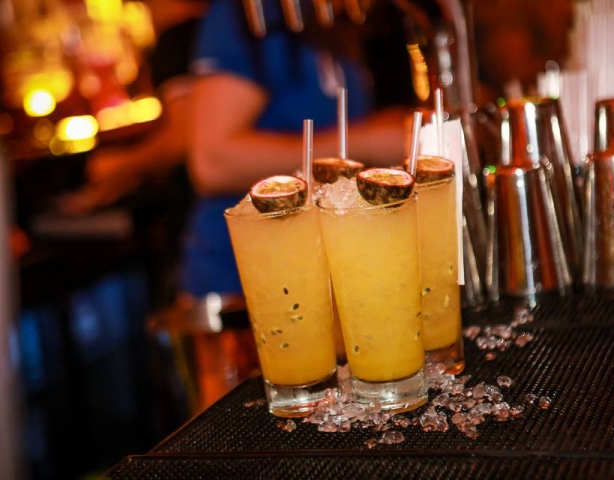 This technicolor playground is a feast of sights, sounds and questionable dancing (if you stay late into the night, that is). Get into the Brazilian spirit with the Barrio East Amigo Happy Hour where every amazing cocktail costs just £4.50 between 4pm – 8pm, every single day. Throw in bottles of wine with a fiver off and selected bottles of beer for £3, and it's hard not to be happy when drinking here.
4pm – 8pm, daily
141-143 Shoreditch High Street, E1 6JE
The Chelsea Pensioner, Fulham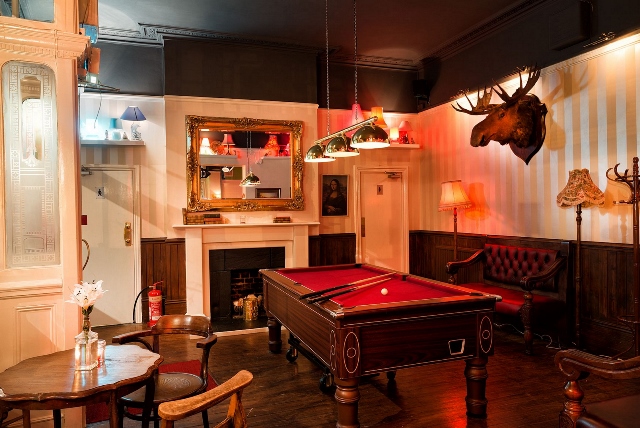 Shhh! No one has mentioned it to the Made in Chelsea cast, but you can drink in Fulham for a whole lot less. The Chelsea Pensioner hosts a five-hour extravaganza between 4pm – 9pm from Monday to Friday. A bottle of Prosecco will only set you back £15, a spirit and mixer a ridiculous £2.90, and the same for beer and wine. Plus, everything is served in beautiful, fancy china. Make sure you charge your phone for the ultimate Instagram moments.
4pm – 9pm, Sunday to Friday
358 Fulham Road, London, SW10 9UU
London Cocktail Club, Soho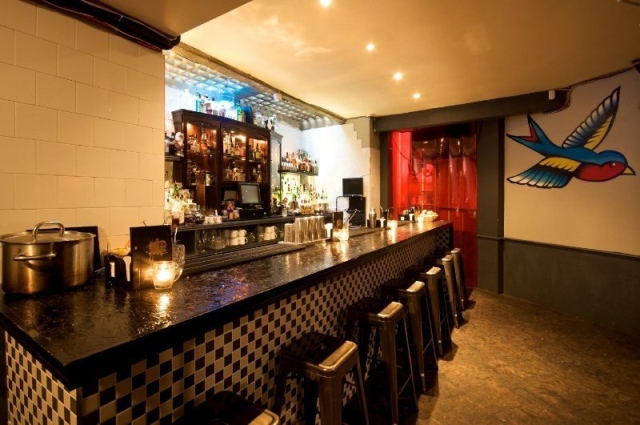 Two Bellini's for £8? Yes please! This basement bar is tucked away off the West End's Shaftesbury Avenue, and the LCC's master team of mixologists could whip up classic cocktails in their sleep. It's a good thing too, because their happy hour means two for the price of one cocktails between 4.30pm – 7pm every night. 
4.30pm – 7pm, Tuesday to Saturday 
224 Shaftesbury Ave, WC2H 8EB
Northcote Records, Battersea

Just a few minutes from Clapham Junction lies Northcote Records, sister venue of Clapham favourite, Venn Street Records. It's much loved because of the laid-back vibe and great music (you can catch a live band every Friday and Saturday), but their happy hour is pretty darn good too. Between 5pm – 7pm you can grab 2-4-1 cocktails like the unique Tennessee Flip, which combines nutmeg, vanilla, a whole egg and Jack Daniels. Go on, be brave.
5pm – 7pm, Sunday to Friday
8-10 Northcote Road, SW11 1NT
Ziloufs, Islington

Upper Street has several venues vying for your attention, but Ziloufs offers more than most. A boutique restaurant and cocktail bar in one, their happy hour arrives between 5pm – 7pm complete with a dedicated drinks menu just for the occasion. Adventure comes in the form of the Honey & Basil Daiquiri, but others might appreciate Some Ting Like This, an alcoholic scotch muddle of lime, pear and fizzy grapefruit – and it's under £5 during happy hour! Following your drinks, eat in the restaurant where two incredible Asian-fusion courses will set you back a mere £15. 
5pm – 7pm, daily
270 Upper Street, London, N1 2UQ
Photo credits: Bario East Shoreditch, Tennessee Flip, Zilouf's
Comments
comments