It's 9am when Harry Skelton picks up the phone, but his morning started long ago. Up at 6am, he drives straight to the office at Lodge Hill Yard everyday, where his brother Dan trains. 
Horses are organised in morning lots and a glance at the board tells Harry who he'll be riding out that morning. First lot of horses comes out at 7.45am and this morning he has schooled three horses over hurdles, and will do the same with the second, third and fourth lots.
Things are busy.
"I got a coffee at 7am doing the board, I'll get another one at about 10am as well and then I'll have a bit of lunch. I don't really eat much breakfast, as I'm always on the move," he says.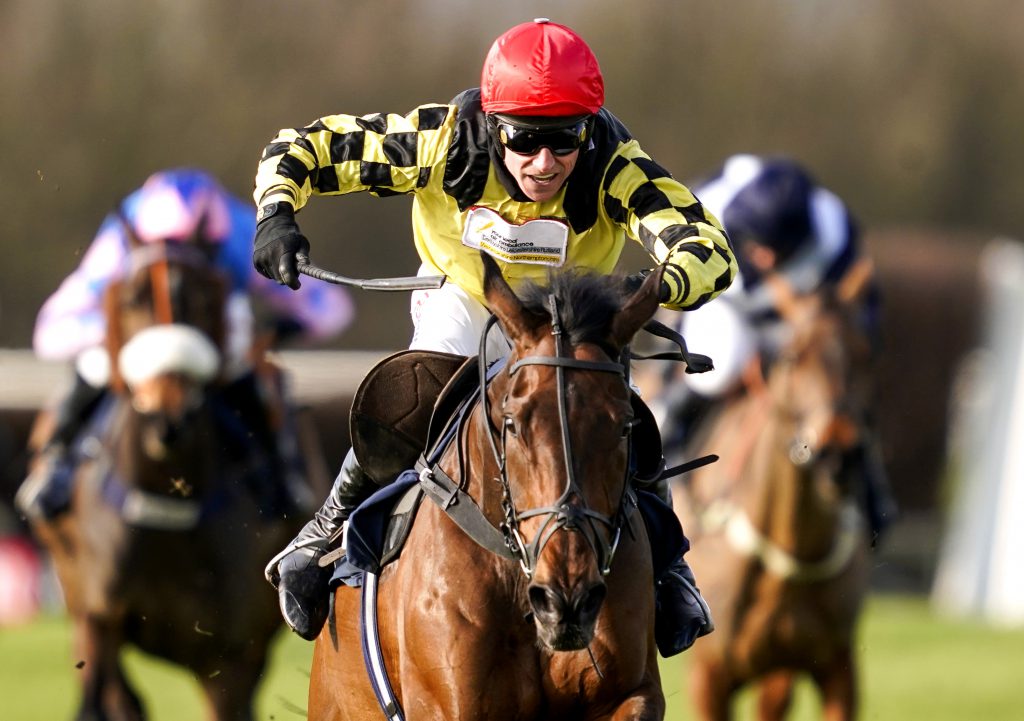 So far this season, Harry Skelton has been in fine form notching 65 winners. While he trails Brian Hughes in the Jockeys' Championship, last season's Champion Jockey insists that he doesn't have a target in mind for the end of the season.
Winning the Jockeys' Championship was something he always wanted to do when growing up and achieving that feat last year after a tight battle with Hughes is something that will live with him for the rest of his life.
He doesn't rule out another go at the title, but admits that defending it this year is very unlikely, partly due to reduced numbers in the yard. Currently, Dan is training fewer horses, but ones of higher ability, in a bid to achieve more big race success.
Harry says: "The quality in the yard is getting better – that's very important and I want to try and win as many big races as I can, and for the quality to keep lifting at Lodge Hill.
"I just want to keep doing what I'm doing, to take it day-by-day. I love winning."
However, the winners can sometimes seem far away and Skelton describes the mentality that can quickly develop for a rider after a string of losses.
"It's funny, the rides that didn't go so well can hang over you and seem to last forever, but the good ones seem to flash by. It's hard to get over them really, but I'm lucky that I've always got another ride right around the corner, so I've no time to dwell.
"If you didn't have as many rides, it can hang over you and be mentally hard. I'm lucky that I have a lot of good people and good horses around me."
In such an intense sport which requires total dedication, Harry admits it can be difficult to swich off, but he and his partner, Bridget, manage to do so by going show jumping in the summer when there's less jump racing on.
"That takes our minds off things a little bit. It's horses again, but horses are all we know.
"In the winter, we might try and get a skiing holiday in, but unfortunately Covid has stopped that recently."
With only one ride – Redzor at Sandown on Saturday – between now and next Tuesday, there's a rare chance to take stock on the season so far. However, being so involved in the family yard, things are a bit different for Harry.
"I'm very heavily involved in the yard. I'm in every day, riding out the horses, schooling, working them. It's a family operation, so it's very much hands on for me."
It's clear that horses come first.
Harry describes the yearly flu jab that the yard's horses recently received. "We choose to give them a booster at this time every year," he says, adding that afterwards you need to "lighten their work up for a week or more.
"They tell you how they've handled that flu jab themselves, they're all very much individuals, some handle it well, some can take longer to recover."
Dan and Harry find that giving their horses a break at this time of year is beneficial come springtime.
If the spring is to prove anything like their autumn campaign, then the Skeltons will be set to add to their already burgeoning haul of Graded wins.
For Harry one victory that stands out so far this campaign was Allmankind's win in the Grade 2 Old Roan Chase at Aintree in October.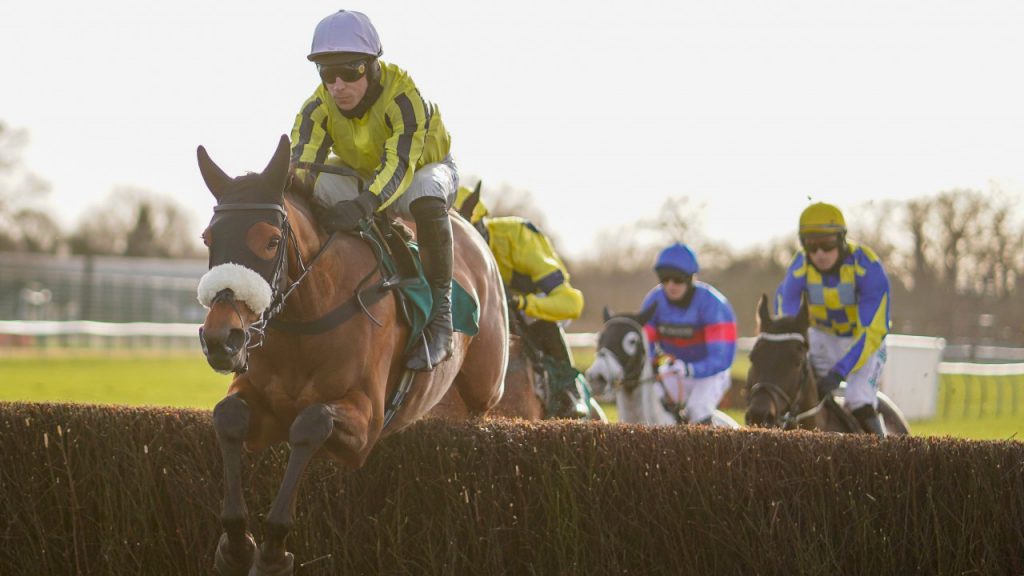 While the race had been the plan for Allmankind since the end of last season, it meant a huge amount to him and to the yard.
"He's such a brave horse and I think the picture that a lot of people have seen of him after the winning line tells a great story. Allmankind gave his all that day."
Allmankind could be described as having the heart of a lion, but there was another that roared back into form this season, at the ripe old age of 13.
"If there's one horse that has surprised me this season, it'd have to be Blaklion. I never thought he would still have that in the locker – to win so impressively around Haydock – at that age. He's a joy to have about and it's amazing he's still got that enthusiasm. He absolutely loves the game."
As much as horses are part of racing, so are people and in periods when he isn't riding so much Harry misses the weighing room, which he describes as a close-knit family.
He is now one of its more experienced members, having ridden winners every year since 2007.
But in such a competitive sport, with the constant pressure of young jockeys pushing for rides, there's no time to relax. This is something that keeps him motivated.
"I feel like I'm just getting started – I don't feel old yet anyway!"
Comments
comments