Sporting duels are what the weekends were made for, and this week we're in for one of the most explosive treats of the year with two HUGE tête-à-tête's reducing I'm A Celebrity, Strictly, The X Factor, and anything else Saturday or Sunday can throw at us, into nothing but unwanted distractions.
First up in a double-header to die for, is one of British boxing's most hotly anticipated rematches in years…
Tony Bellew v Nathan Cleverly II
By all accounts these two cruiserweight contenders are both delightful young men outside the ring, but this rematch, three years in the making, has a truly nasty, hateful undertone.
And that's why we can't wait for the opening bell to sound.
With hostility (almost literally) seeping from his pores, home favourite Tony Bellew is as angry as I've seen any professional boxer in years. Quite why he despises Nathan Cleverly so much remains a mystery to most, but there's no denying it's genuine.
In a frenzied build-up that's seen the pair clash numerous times, the Liverpudlian has consistently expressed his true feelings via the medium of rage. So, when 'The Bomber' says all he wants to do this weekend is 'hurt' his opponent, you know he means it.
Cleverly, the narrow points victor when these two met in an epic duel in 2011, is the more laid-back character of the two. He believes Bellew's bitterness is borne out of jealousy and embarrassment at being 'spanked' in front of his own fans by a 24-year-old part-time fighter that was combining his profession with a Maths degree at Cardiff University.
Whether that's true we don't know, but having readily dished out various insults of his own down the years, it's clear the Welsh star isn't a fan of Bellew either.
The better all round boxer in my opinion is Cleverly.
Skillful, elusive and happy to throw hundreds of punches, the former WBO world light-heavyweight champion is a classy, if not spectacular fighter, that tends to impress judges at ringside. His speed and tactical nous could be the deciding factor if a knockout is avoided in this old fashioned tear up.
Bellew is no mug. He knows his way around the ring too, but his greatest asset is unquestionably that handy old tool; the big punch.
He may have lost the first bout but he 'buzzed' his nemesis several times with thunderous right-handers, and having moved up to cruiserweight – a category he doesn't have to slim down for – the Scouser is convinced his natural power will be too big a weapon to handle this time.
Both fighters have recovered well from chastening knockouts at the hands of Sergey Kovalev (Cleverly) and Adonis Stevenson (Bellew) reinventing themselves at cruiserweight – and as it stands today they are two of the best fighters in the world in this division.
But even so, the man that's defeated on Saturday night stands to lose everything.
Pride dented, there would be nowhere exciting to go.
A future scrapping it out for minor titles wouldn't suffice for either man, so retirement quite possibly beckons.
It's a 50/50 crossroads fight that could go either way. The bookies have them down as joint 10/11 favourites, and that's how I see it too.
Mind you if I had to stake a fiver on it I'd pick Cleverly to make it 2-0. A smart fighter often beats an angry one.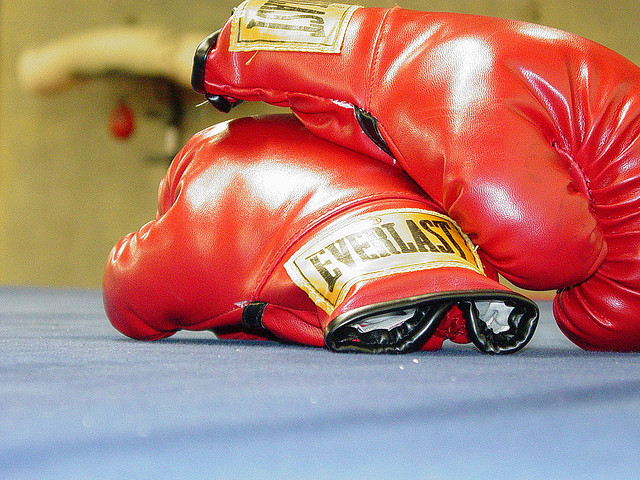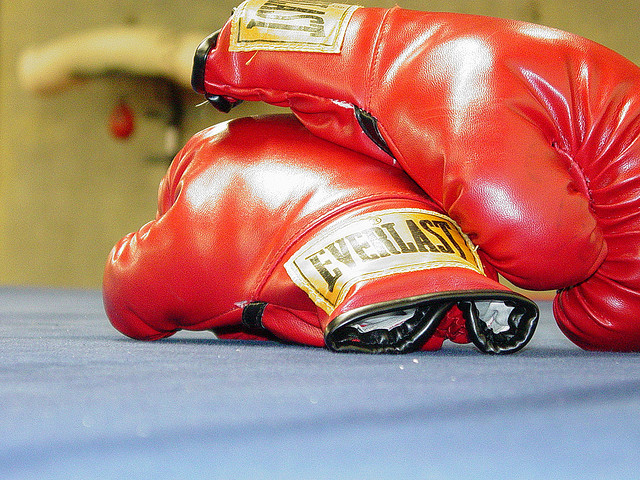 As if that wasn't enough sporting combat to get the juices flowing, our attention turns to Formula One on Sunday when the 2014 Drivers Championship is decided in the final race of the season in Abu Dhabi. And it's come down to a fascinating battle between…
Lewis Hamilton v Nico Rosberg
My debut column for Grosvenor Casinos anticipated a thrilling but feisty second half of the season shoot-out between these two friends-turned-foes, and the Mercedes teammates haven't disappointed.
They've squabbled like sisters, falling out, making up, and falling out all over again, to set up a fascinating winner takes all drive in the desert this weekend.
To be frank, the title should be done and dusted already. Leading by a comfortable 17 points, Lewis Hamilton has won 10 Grand Prix to Nico Rosberg's five.
However, thanks to a mixture of ill fortune on the Briton's part, a degree of cynical brinkmanship from Rosberg, and the ludicrous decision to make the final race of the season a 'double-pointer', the championship is still very much alive and kicking.
Should Rosberg win, and Hamilton fails to finish at least second, it will be the German and not Nicole Scherzinger's other half that celebrates this weekend.
It's not especially fair, but them's the rules!
It's not as if Rosberg would be an undeserving victor. His father Keke won the 1982 title having won just the one Grand Prix, and he too has shown incredible levels of consistency this season.
What would rankle most for Hamilton is that he's triumphed in every wheel-to-wheel battle the pair have shared in races all season. He's sometimes been out-qualified, but when it's mattered most on the track it's the Brit that's held the upper hand.
At 29, Hamilton is more popular than ever before. The moody quiet man nobody was allowed to get to know has gone, replaced instead by a sincere heart-on-his-sleeve driver that's shown remarkable calm amid controversy that would have driven lesser men over the cliff.
Nico Rosberg has enjoyed a wonderful 2014, marrying his girlfriend, signing a new Mercedes contract and watching his beloved Germany win the World Cup – but if there's any justice he won't add a world title to that list this weekend.
For performance and professionalism, this really should be Lewis Hamilton's moment to shine.
Photo credits – Flickr (Creative Commons – Attribution-NoDerivs 2.0 Generic (CC BY-ND 2.0))
Comments
comments