Casinos are often the dramatic backdrop to many "all or nothing" scenes in the glitzy world of cinema.
Whether it be intense stares shared over a deck of cards, or a stony poker-face that escalates the tension, casinos are natural settings for climactic, white-knuckled plots.
If you can't quite place your favourite face-off, or are on the look-out for a great film that gets the blood pumping, then look no further.
We've compiled some of the best poker and casino films to have ever graced the big screen.
Best poker movies
Rounders (1998) – Miramax Films
Set in New York City, this poker film sheds light on the city's burgeoning underground poker world. Starring Matt Damon and Edward Norton, Rounders follows two friends in need of quick cash after accruing a substantial debt.
A "rounder" is somebody who travels from city to city, seeking high-stakes cash games to get them by. However, for this pair it is nothing short of a bumpy ride.
High Roller: The Stu Ungar Story (2003) – New Line Home Video
The son of a bookie, Stu Ungar (Michael Imperioli) begins his career as a tournament gin player, progressively moving into the realm of poker.
The film documents his life, through cocaine abuse and the eventual breakup of his marriage. The culminating scene features Ungar's third victory at the Main Event of the WSOP one year before his death, at the height of his success.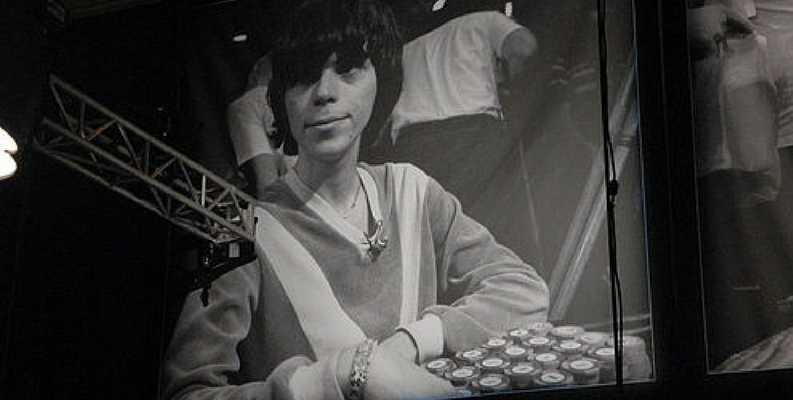 The Cincinnati Kid (1965) – Metro-Goldwyn-Mayer/Warner Bros.
This movie is a gambling classic. Starring Steve McQueen, this film tells the story of an up-and-coming gambler who dreams of defeating high-roller, Lancey Howard.
The Kid, as he is known, earned his reputation after defeating a series of opponents in low-stakes backroom games. However, the leap from backroom to front of house is a big step, and the Cincinnati Kid has to learn how to deal with the raising stakes.
Mississippi Grind (2015) – A24
Gerry (Ben Mendelsohn) is dealing with financial woes and is desperate to change his luck. With the help of young charismatic poker player, Curtis (Ryan Reynolds), the two journey across the South, setting their sights on a legendary high-stakes poker game in New Orleans. An undeniable bond forms between the two and, what was once a hunt for more money, turns into a journey of self-discovery for the pair.
The Hustler (1961) – 20th Century Fox
The Hustler tells the tale of small-time pool hustler "Fast" Eddie Felson as he attempts to break into the major league of high-stakes wagering. His persistence sees him up against the best pool player in the country, "Minnesota Fats".
Despite his grand ambitions, he loses to Fats and pays the price when he butts heads with the unscrupulous manager of the pool club, Bert Gordon. How will this small-time player fare when the big boys come knocking?
California Split (1974) – Columbia Pictures
This 1974 film is perfect for those wanting to make it as a poker pro. It focuses on the life of a poker professional, played by Elliot Gould, and another player who combines it with a day job, which is played by George Segal.
The two players fall into debt and are forced to play in a game that contains the great poker man Amarillo Slim himself.
The movie captures the tension and thrill that a poker match tends to provide perfectly and while it is on the old side, it is a must watch for anyone interested in poker.
The Sting (1973) – Universal Pictures
This is another which may be a little dated but is another classic which picked up 7 Oscars back in 1974.
The modern-day tactics won't be seen in this film, but you will get to delve into the cheating aspect of the game.
Paul Newman, who plays Henry Gondorff knows the only way to beat well-known poker cheat Doyle Lonnegan, played by Robert Shaw, is to be even better at cheating
A Big Hand for the Little Lady (1966) – Warner Bros.
The sole focus of this movie is a poker game – what could be better than that!
A poor farmer needs money to pay for a field, and despite his lack of poker knowledge he enters a high stakes game – much to the disgust of his wife.
During the game, he suffers a heart attack and his wife is then forced to take his place at the table – but can she pull of a massive shock?
Best casino movies
Casino (1995) – Universal Pictures
This award-winning film stars Robert De Niro and Joe Pesci as Sam "Ace" Robinson and Nicholas "Nicky" Santoro. Ace is called by the Italian mob to oversee operations at the Tangiers Casino in Las Vegas, whilst Nicky is there to ensure the mobsters are kept in line.
If you love Las Vegas and gangster movies, this iconic Martin Scorsese film is a must-see.
21 (2008) – Columbia Pictures
In this film, a group of MIT college students and their professor use a card-counting system to break the blackjack tables in Las Vegas. They fleece one casino after the other and, what was once an easy way to pay off tuition fees, turns into a full-time scam.
However, their good luck only lasts for so long, and everything goes pear-shaped once the casinos catch onto them and demand retribution. As if that wasn't enough to make you go out and view it, this movie is based on a true story!
Casino Royale (2006) – Metro-Goldwyn-Mayer/Columbia Pictures
Casino Royale is the first of the Bond series to star Daniel Craig as the world's most dangerous MI6 agent.
After preventing a terrorist attack at Miami International Airport, Bond is assigned to bankrupt a terrorist financier, Le Chiffre, by beating him in a high-stakes poker game. Will Bond fulfil his mission, or is it all over for 007?
Ocean's Eleven (2001) – Warner Bros.
In this classic remake, ex-convict Danny Ocean and his partner-in-crime, Rusty Ryan, devise a plan to rob the men who put them behind bars: casino entrepreneurs who own three of the most lavish casinos in Las Vegas.
After recruiting several former colleagues and criminal specialists, the team conspire to break into the Bellagio, The Mirage and the MGM Grand.
The Gambler (2014) – Paramount Pictures
The Gambler tells the story of Jim Bennett: a Los Angeles literature professional with a gambling addiction, played by Mark Wahlberg.
After a series of gambling tête-à-têtes, Wahlberg ends up owing $240,000 to Lee, the proprietor of an underground gambling ring, and another $50,000 to Neville Baraka, a loan shark. This film depicts the dark side of the gambling world, and is a stark reminder that addiction isn't pretty.
The Hangover (2009) – Warner Bros.
This comedy classic is based around a stag do in Las Vegas – what could possibly go wrong?
It's a true tale of 'what happens in Vegas stays in Vegas' and the night starts as any stag do does in Vegas – in the casino. It soon spirals out of control though in a bizarre series of events and they have a battle on their hands to get back in time for the wedding – will they make it?
Rain Man (1988) – United Artists
This movie focuses on the blackjack aspect at the casino after Tom Cruise's character Charlie Rabbit only receives a bunch of roses in his father's will.
He then meets his older autistic savant brother Raymond, played by Dustin Hoffman and they go on the pursuit to Vegas with the idea of using his gift to win big at the blackjack tables.
The film covers many aspects including family ties, mental astuteness and crossing the boundaries of 'legal' in Las Vegas.
Maverick (1994) – Warner Bros.
The plot for this 1994 film starring Mel Gibson is centred around a Poker game with Gibson playing Bret Maverick – a card player and con artist collecting money to enter a high-stakes poker game.
For true poker aficionados the games played in the movie are slightly flawed  – such as a royal flush beating a straight flush – but it doesn't detract from the movie which grossed over $183million worldwide.
What do you think of these gambling films? Have we missed any of your favourite poker films? Let us know in the comments section, below!
Have these movies inspired you to want to feel the rush of poker? Head to our casino and play poker online!
Comments
comments