Hi, from me, Dermot Gallagher, welcome to this week's blog littered with another selection of your own questions.
Following the positive response from last week's selection I've decided to run this theme through to the end of the month when, hopefully, we will know if and when there may well be a resumption to the suspended season.
Right, let's crack on and see what's in store for us all.
Phil from St Albans asked: What was the most bizarre incident you experienced during a match?
Well, Phil, that is a very interesting question and took me back nearly 21 years.
In September 1999 I was appointed for the closing group game for the Euro 2000 qualifiers. The match was played in Baku between Azerbaijan and Portugal with a 9.30pm kick off on a Saturday evening.
With the game scoreless I blew my whistle to signal half time and began to make my way, with my two colleagues, towards the long tunnel to the sanctuary of our dressing room.
Suddenly the stadium floodlights were extinguished and we continued our journey in the dimness of the stadium interior lights.
I asked our liaison officer if there was a problem and his response left me somewhat bemused. I was told the lights were switched off to save energy and would be put back on when we re-entered for the second half.
Never, ever, had I head of such a procedure but duly accepted his answer.
Imagine my shock re-entering the field with the lights re-ignited to see one complete side fail.
At first it seemed one set of lights would get us through but it wasn't to be. From inside the field it was patently obvious that any ball crossed from the darkened side could not be picked up visually until it was nigh on in front of you making it impossible to continue.
After much consultation with the engineers I was informed the power surge into the warm bulbs had fused one side and they couldn't be repaired that night.
It was now 11pm Saturday night and the fun was just about to begin – what was the plan?
I had to ring UEFA in Nyon, Switzerland, and get an emergency decision on how to proceed.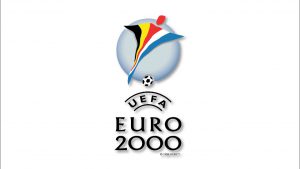 After about 30 minutes I was told the match must be played the following afternoon kicking off at 5pm to negate using floodlights. It would restart from the beginning and tonight's fixture would be expunged. The teams could submit their teamsheets prior to the match and if they wanted, not have to start with the same players.
Simple you may say, and massively efficient by UEFA. Maybe, but not for me!
I'm booked on the Sunday morning flight back to Heathrow I informed them.
Not anymore, they informed me, you're now on the Monday flight!
When I blew for full time the following evening I realised I'd refereed one and a half A Internationals in 21.5 hours – so yes, Phil, that was bizarre!
Another totally bizarre incident occurred in a UEFA cup match between Real Zaragoza and Tatran Presov of Slovakia. The game was switched to Valencia as there had been crowd trouble at a previous Zaragoza match and they had to play two matches not within 250km of their own stadium.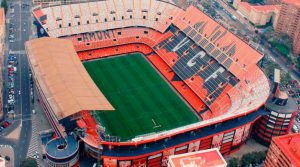 I'd just finished my pre-match warm up and was changing in to my match shirt when the door was knocked. The referees' liaison officer appeared and said he had an unusual request if I didn't mind.
Yes, what can I do for you was my reply. I could never have predicted the answer.
The two doors you see at the back of your room open into a small chapel and two of the Zaragoza players would like permission to use it for five minutes as part of their preparation.
I had no objection and the doors were duly unlocked. Before my eyes a mini chapel appeared and both players, who nodded their gratefulness, duly knelt and said their pre-match prayers.
I was told, as a predominantly Catholic country, it was common place for Valencia players to take part in similar ceremony before La Liga matches with the same offer to visiting players if they wished to avail.
Never in my wildest dreams could I ever have imagined such in a referees' room. Although there is a small chapel of worship at the bottom of the tunnel in Barcelona's Camp Nou which players are at liberty to use for similar.
Mike from Edinburgh writes: I watched your Refwatch slot on Sky Sports last Saturday and reviewing the Enckleman own goal you stated, if he hadn't touched the ball it would have been a corner. Why is that so?
Well Mike, it's an element of Law that protects the person who effectively has the advantage in a situation.
The game was back in 2002 when Birmingham City hosted their fiercest rivals, Aston Villa, at St Andrews in the Premier League.
Aston Villa had a throw in towards their own goal and Olof Mellberg, looking to create space, threw the ball back to goalkeeper, Peter Enckelman. Obviously, he cannot pick the ball up as he is receiving it directly from a colleague, so he attempted to trap the ball with his foot, dribble it forward and then kick to a team mate.
Whether he took his eye off the ball, or it bobbled in front of him, only he will know. What actually happened was he miscontrolled the ball with it striking his ankle and rebounded into his own net.
Referee, David Elleray, quite rightly judged Enckleman's touch constituted a second player playing the ball and an own goal scored.
It raised lots of questions following the match which unfolded many aspects of Law many people were unaware of.
Most, if not all, would know you can't score from a throw in. So Mellberg's throw, if not touched, and enters the net would obviously not be a goal.
Many felt the throw became a foul throw and therefore should have been reversed and retaken by The Blues. However, the ball re-entered the field correctly and left the field behind Aston Villa's goal so therefore, if not touched, play would recommence with a corner to The Blues.
It would be exactly the same if it had been a free kick awarded and Mellberg had chipped back to his own goalkeeper who, unaware, did not stop it and it entered his own goal. A corner would also be awarded.
The rationale being that his opponent had committed the original foul for the free kick and shouldn't profit by this. So even though you can score from a free kick you can't score directly against yourself from your own free kick.
Regarding the throw in it follows similar principles to many other restarts and when a player can become involved.
Goalkeepers kicking from their own six yard area cannot score directly, it has to be played by a colleague to score or an opponent to produce an own goal.
All free kicks, including penalties, or corner kicks cannot be played a second time by the kicker until another player has touched the ball.
When I was a referee to ensure I didn't fall foul of the penalty follow up was to ask my assistant to watch the kicker's movement. If the ball came back off the bar or post and he played it, to immediately raise the flag.
On the very few times it happened I would invariably be aware of this but having my assistant signal the offence would act as a safety net for me should defenders and attackers follow up to compete with the original kicker to play the ball.
Interesting what one throw in can throw up but hopefully enlightening to you all.
Thank you for continuing to submit your questions. I've enjoyed reading through them and trying to explain. I hope you have too.
Have a great week all.
With 50 years of experience in the gambling industry, Grosvenor Casinos offers players in the UK a wide range of casino games. Grosvenor Casinos runs 53 casinos located in major towns and cities across the country. Along with our fun slots and games, Grosvenor Casinos offers online sports betting. Our sports betting market includes the biggest sports games, including football, horse racing, golf tournaments, and more. Join the fun at Grosvenor Casinos – the UK's biggest casino brand.
Comments
comments