With the likes of Novak Djokovic, Roger Federer and Rafael Nadal, at the top of their game, tennis is still undoubtedly one of the most popular sports in the world.
The 2019 Grand Slam tennis season was brought to a close with the US Open where Rafael Nadal and young gun Bianca Andreescu.
Nadal, Djokovic and Federer remain nigh-on untouchable in the men's game, and that trio are likely to be at top of the tennis betting for all next year's majors, which begin in 2020 at the Australian Open in February.
However, the women's game is more open than ever before, where Ashleigh Barty currently leads the ATP rankings.
They may top the tennis rankings, but from past and present players, who has the best serve and volley, backhand, forehand and drop shot?
Take a look at who we put at the top of the pile for the different shot types, and unsurprisingly it includes a lot of the best tennis players of all time.
Serve and Volley
John McEnroe
It would be impossible to not include John McEnroe as the top serve and volley player to have played the game.
Known for his tenacity, McEnroe struck fear into almost all of his opponents and began 1984 with a 42-match win streak, end ended with an 82-3 record. His skidding lefty serve was more often than not followed up by a crisp volley that would ultimately end the point quickly.
Martina Navratilova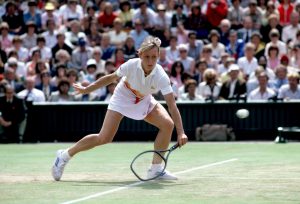 There are few very great serve and volley players in the women's game, but Martina Navratilova is definitely one of the best tennis players of all time. Many players would be content to power the ball back from the baseline, but not Navratilova.
Such was her prowess, she ended the 1983 season with an 86-1 record and ended her career in 2004 with a staggering 31 combined major singles and doubles titles.
Pete Sampras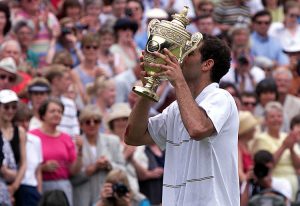 The American Sampras must be up there, and he heavily relied on huge serve to set up his volleys.
His volley technique was impeccable, and he adapted his game over the years to become a serve and volley specialist on his way to seven Wimbledon and five US Open titles.
Backhand
Novak Djokovic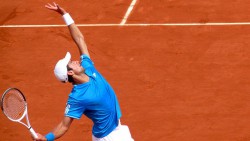 Since 2011, the Serbian's game has improved dramatically, including his backhand.
While his all-round game grew rapidly, the key proved to be his backhand, with his double-handed backhand down the line a shot to savour – causing the modern-day greats of Nadal, Federer and Murray no end of trouble over the years.
He produced his best in the 2008 Wimbledon final when down match point to Rafael Nadal
Stefan Edberg
The Swede's all-round game was something to behold, but his backhand was something to savour and enjoy.
He will always be known for his backhand and played it to perfection in the 1989 Wimbledon semi-final v John McEnroe.
It's also been quoted over the year as being "one of the most beautiful strokes in tennis" as well as "deadly".
Justin Henin
One of the main reasons for her dominance in the game was because of her fine backhand technique.
Her backhand is unique in style, elegance and offers a perfect technique. One-handed, it was often as powerful as the double-handed approach.
Henin built her game around the backhand, and it helped her to four French Opens, one Australian Open and one US Open, though she just fell short at Wimbledon – twice losing in the final.
Forehand
Roger Federer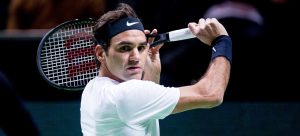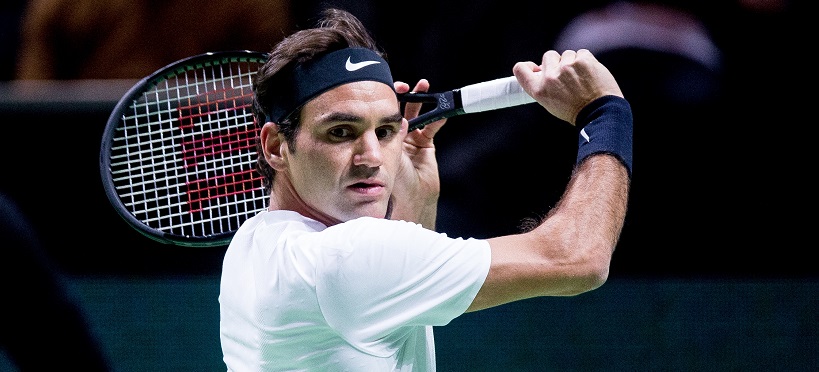 His forehand has stood the test of time. Some are powerful, some are flashy, but the Swiss great has so often hit winners and clipped lines than anyone else, and it rarely lets him down as well.
It has helped him to a staggering 20 Grand Slam titles, including a staggering eight at Wimbledon
Ivan Lendl
The Czech/American transformed the game of tennis with his playing style, including his signature inside-out forehand.
While a number of his rivals championed the serve and volley game, Lendl served with impressive power to set up the majestical forehand – a shot which carried him to eight major titles.
Steffi Graf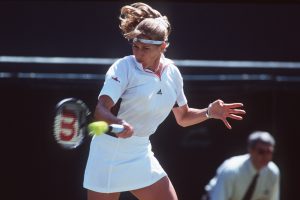 We couldn't run through the lists without mentioning the great German, and this was her greatest asset.
She got so much pace despite a grip which didn't lend itself to the shot. Graf would get into position early, and sweep through the ball and strike a countless number of winners and despite the risk involved, it so often rewarded her and 22 major titles speak for itself.
Drop shot
Andre Agassi
Agassi's drop shot was something which he brought into his game in the latter stages of his career, but with devastating effect, helping him to three Australian Open victories in the space of four years.
Andy Murray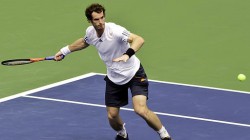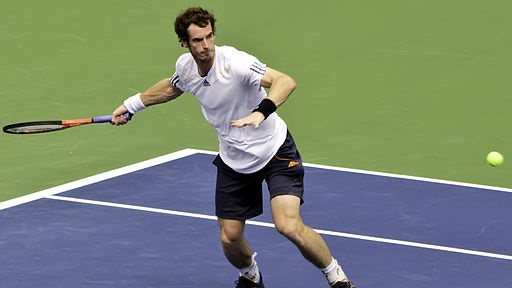 The drop shot is a key weapon in Murray's armoury, especially off the backhand. Primarily it is hit straight down the line with such vicious backspin and sidespin, so much so that the ball seemed to defy the laws of physics once it bounces
Murray's ability to disguise the shot also makes it all the more special as he effectively hides any grip changes or deviations in the angle of his racket.
Martina Hingis
The infamous Hingis drop shot was part of her game for a long time, and in the 1999 French Open Final, both her and Steffi Graf produced a fine array of drop shots and lobs, and Hingis' perseverance paid off on that occasion.
She had great hands to play the shot and would rarely fail with the shot on the court as she stormed to five major titles.
Top-20 ATP Tennis rankings
| | | | | |
| --- | --- | --- | --- | --- |
| Ranking | Men | Points | Women | Points |
| #1 | Novak Djokovic | 9865 | Ashleigh Barty | 6446 |
| #2 | Rafael Nadal | 9225 | Karolina Pliskova | 6125 |
| #3 | Roger Federer | 7130 | Elina Svitolina | 5160 |
| #4 | Daniil Medvedev | 5305 | Naomi Osaka | 5011 |
| #5 | Dominic Thiem | 4415 | Bianca Andreescu | 4835 |
| #6 | Alexander Zverev | 4095 | Simona Halep | 4803 |
| #7 | Stefanos Tsitsipas | 3420 | Petra Kvitova | 4326 |
| #8 | Kei Nishikori | 3330 | Kiki Bertens | 4225 |
| #9 | Karen Khachanov | 2810 | Serena Williams | 3935 |
| #10 | Roberto Bautista Agut | 2530 | Belinda Bencic | 3738 |
| #11 | Fabio Fognini | 2475 | Johanna Konta | 3073 |
| #12 | Gael Monfils | 2330 | Angelique Kerber | 2835 |
| #13 | Matteo Berrettini | 2270 | Madison Keys | 2827 |
| #14 | Borna Coric | 2130 | Aryna Sabalenka | 2785 |
| #15 | David Goffin | 2055 | Sloane Stephens | 2769 |
| #16 | Diego Schwartzman | 1995 | Qiang Wang | 2668 |
| #17 | Nikoloz Basilashivili | 1895 | Sofia Kenin | 2630 |
| #18 | Kevin Anderson | 1870 | Caroline Wozniacki | 2597 |
| #19 | John Isner | 1805 | Anastasija Sevastova | 2517 |
| #20 | Felix Auger Aliassime | 1725 | Anett Kontaveit | 2500 |
*Rankings up to date as of 23/09/19
Comments
comments