This summer, Grosvenor are taking at least 20 lucky poker players on the trip of a lifetime to Las Vegas. Each player will receive an all-expenses paid holiday (worth a whopping £2,500!) and a buy-in to the biggest poker tournament on the planet: The Colossus.
Kit Goodman-Edwards, a UK student poker player, is one of six people to have already bagged a ticket. We caught up with him to find out how he won his ticket, and how he plans on taking down the $1,000,000 first prize in Vegas.
Congratulations on winning a £2,500 Colossus package! How does it feel?
I am over the moon to have won! I absolutely love America and have always wanted to go to Vegas. I've just graduated so I am not exactly flush with cash, therefore it's an amazing opportunity that I wouldn't have been able to do otherwise. The night I won it was totally surreal. I started off paying the freeroll which I cashed for £10. This gave me enough to enter the £5 Colossus satellite and the £5 UKSPC 6-max day 1 satellite. I ended up winning/cashing them both for the £220 ticket and £55 ticket respectively. I was content with that to be quite honest. But then I used the £220 ticket and won the package! Four tournaments in one night, it was a Fedor Holz level heater!
Talk us through the key moments in the tournament.
I was far from the chip leader. I was 7th of 7, then 6th of 6, then 5th of 5. It wasn't until we were down to 4 that I got a decent stack. I had played pretty loose in the early stages and hit some flops, allowing me to build my stack, but then just slowly bled until I was short in the later stages. The pivotal moment, the turning point, the hand that propelled me was an outrageously lucky one.
"There was one super aggro player…He bubbled which was enjoyable to watch as I scooped the ticket"
We were down to five and I'd been card dead and not found any spots to shove. I was down to 2 BBs and one of them was in the middle, as I was the big blind. I had 86 off suit. Early position opens, button calls and I reluctantly put my remaining chips in the middle. Flop comes JQ8. I think maybe somehow I'm good. Turn is a K. I can't possibly be good now. River is a 9. Four to a straight, 4 overs to my bottom pair. I am definitely out the tournament. But somehow my opponents had pocket 6s and A5s. I had binked the 8 and over tripled my stack. The rest was history after that. Total luckboxing pocket kings twice on the final table. There was one super aggro player that was open shoving wildly and playing utterly horrendously. He bubbled which was enjoyable to watch as I scooped the ticket.
What was your strategy? How difficult did you find the tournament?
I was on a high from the satellite wins and the fact that I was freerolling the tournament, I think this gave me the confidence to play a bit looser, which helped me in the early stages. As we got deeper I was probably too tight, but I maintained my 'chip and a chair' mentality and just looked for good spots. I don't think I was the best player in the tournament, but I was happy with my play and frankly there were some absolute canons that donated their chips with some questionable plays.
Had you heard about the satellite before you entered?
I heard about the tournament through the UK Student Poker Facebook page when one of the Grosvenor Casinos reps posted on there. Two of my friends and I decided to enter, as the value was insane. I think there was maybe a 400 per cent layover in terms of the prize pool to the total entrant buy-ins.
Are you excited to be involved in this year's WSOP?
Of course I'm excited! The chance to play in Vegas at the WSOP is genuinely a dream come true. I have actually fantasised about being at the WSOP with the pros. Somehow I have landed this opportunity. I really hope I get to meet some of the pros that I have watched countless YouTube videos of, hand breakdowns and WSOP coverage.
Will you be using a certain strategy when you're there?
My strategy will be to try not to be a total fish. And if that doesn't work, then I'll try to be a fish on a heater. In all seriousness, I am going to try not to get pushed around and hopefully do everything I can to build a big stack early. I got some practice in at the UKSPC a couple weeks ago, came 10th in the 6-max but played horrendously in the main event. I think that experience helped me highlight some weak areas of my game, and I'm going to use the next few weeks to try to improve.
Last year, an Uber driver from St. Louis won the seven-figure prize after going down to a single chip. What would you do if you won the $1 million prize?
That's the sort of inspirational story I like to hear. If I won I'd enter the Super High Roller or One Drop with my winnings and just Holz it to $18 million. In all seriousness, I would for sure pay off my parent's mortgage, as they've had a rough time recently. But following that, I'd aim to tour the US and see all the clichéd tourist traps I've always wanted to. I'd make sure to keep enough aside to play the odd WSOP event. It's a sum of money that, as a student for the last 3 years – living off £1.97 pizzas and reduced-to-clear sandwiches – I cannot begin to comprehend.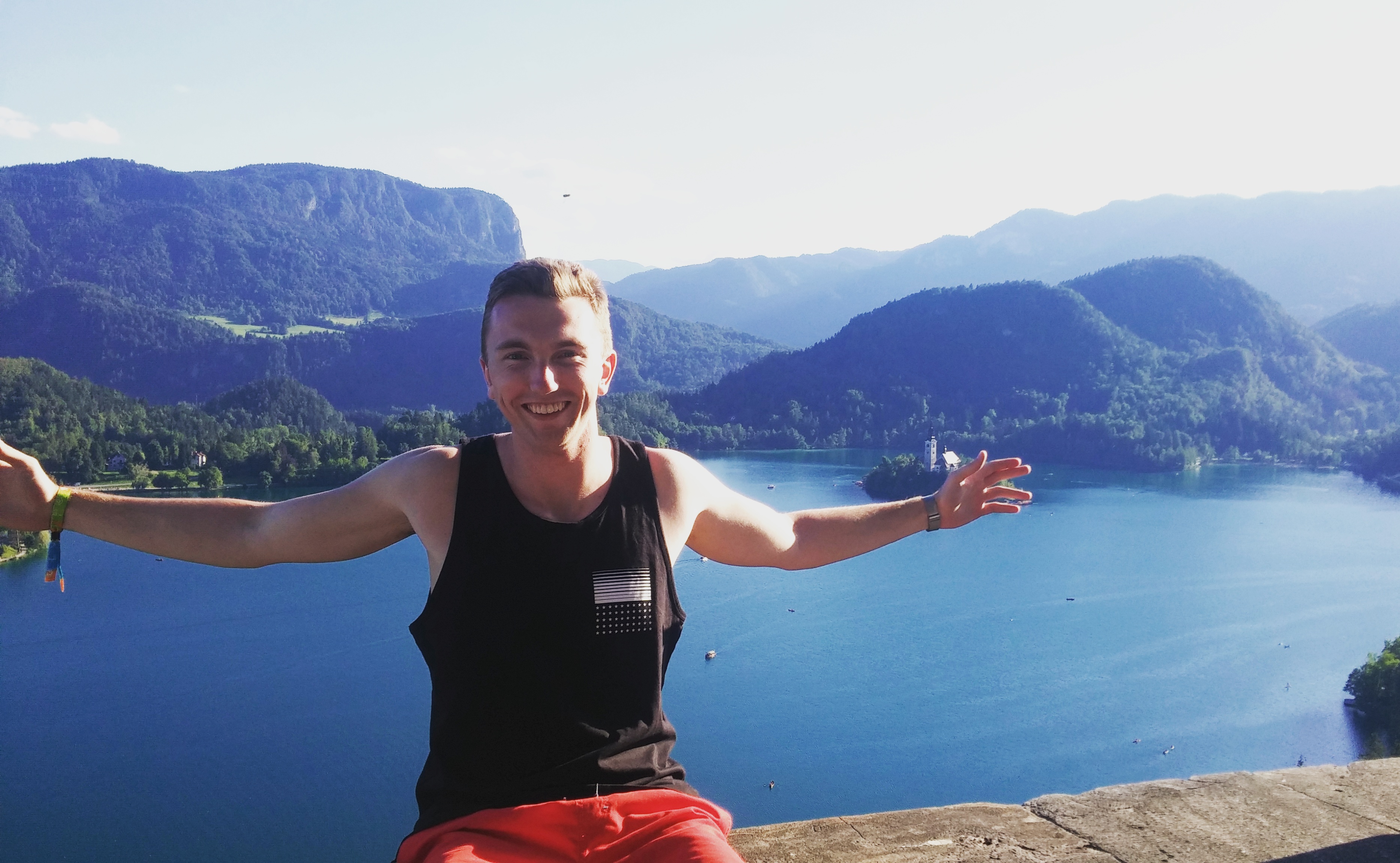 When did you start playing poker?
First year of Uni my housemates taught me how to play and I instantly loved it. We played a few home games and then I joined the Uni society. It then started to become a hobby.
Who are your poker heroes?
I have so many it's impossible to list. I'm a big fan of Charlie Carrel and love his story how he holed up with his Grandma just endlessly playing poker because he knew there was the possibility for him to avoid a 9-5. I really enjoy watching Davidi Kitai, and frankly, the idea of playing him scares me. That guy is a sorcerer, he reads people better than I read books, and I have a literature degree!
Obviously there's the classics: Phil Ivey, Daniel Negreanu, Tom Dwan are all celebrities in the Poker world, and Phil Hellmuth clips always make me laugh. I can't not mention Will Kassouf either, he made the 2016 WSOP main event the most entertaining one yet and I would love to have the opportunity to play at the table with him.
Register and qualify online for your chance to win one of our packages to las Vegas.
Comments
comments