The Grosvenor Poker 'National Bad Beat Jackpot', which stood at a staggering £380,000 – was finally claimed in the early hours of Saturday morning!
We've all heard poker players telling their bad beat stories, well, you might want to hear Mickey Wharton Senior's, as this netted him a whopping £114,000. Mickey, from Sunderland, claimed the biggest ever National Bad Beat Jackpot prize won at Grosvenor Casinos last weekend, playing no limit hold'em cash game poker in his local poker room in Sunderland.
To be in with a chance to win the jackpot, players must be playing no limit hold'em cash game poker in one of the 32 Grosvenor Casinos cardrooms in the UK and the losing hand must meet the unlikely qualifying criteria. At the point when this jackpot was hit, it was a minimum of Four of a Kind 2's to be beaten in a hand and on this occasion Mickey Wharton Senior's Four of a kind 10's were beaten by Adam Smith's Straight Flush. Bad beats are fairly common within poker, but the rare ones are remembered and can haunt players for years to come – this is not the case playing in no limit hold'em cash games at Grosvenor Casinos…
The way the National Bad Beat Jackpot is divided, in this case £380,000, is both exciting and unique – with the player holding the losing hand taking home £114,000 (30%) and the player with the winning hand taking home £57,000 (15%). The remainder of the jackpot is divided equally between ALL other players who were actively playing in a no limit hold'em cash game at a Grosvenor Casinos UK cardroom when the jackpot was hit. 383 lucky players were sat down playing no limit hold'em cash game poker at the time, all taking home a lovely Christmas bonus of £545 – now that's not bad for a night out playing poker!
Now that the Bad Beat Jackpot has been won – what's next? The new progressive jackpot restarts at a whopping £100,000 – this time it's 4 of a kind aces or better to be beaten to start off.
Every week £15,000 is added to the Jackpot fund and the qualifying losing hand drops down a level (T&Cs apply).
How do you get with a chance of winning a share of the next jackpot? Simple, play no limit hold'em cash game poker in one of our many Grosvenor Casino cardrooms across the UK!
For information on the National Bad Beat jackpot promotion, please click here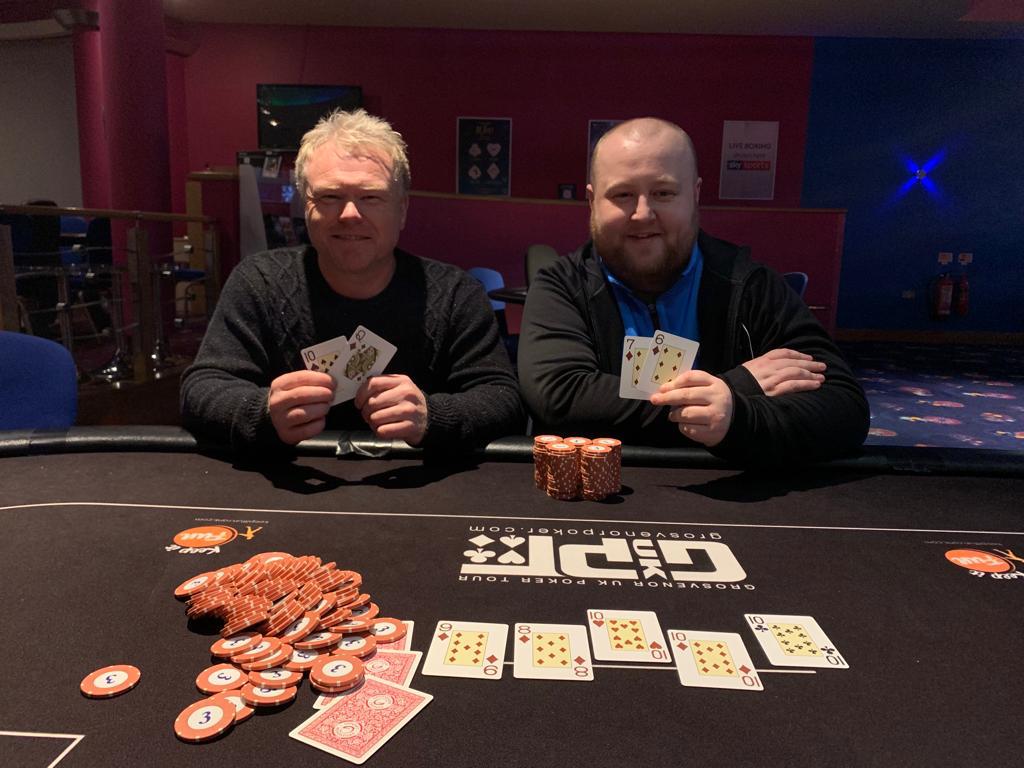 Comments
comments