Intoxicated, dehydrated and hopelessly sunburnt, it only seems like five minutes ago that I was inside the Estadio Cidade de Coimbra, celebrating Wayne Rooney's brilliant double against Switzerland at Euro 2004.
What a trip that was by the way.
Back then there wasn't an English football fan alive that wasn't predicting great things for our teenage prodigy. Seen as the great white hope, excitement at his prodigious talent was feverish and widespread.
Over a decade on, many feel Rooney hasn't quite fulfilled his potential – this despite scoring 43 goals for his country in 99 appearances. Failure to shine in a major tournament since his bow in Portugal is the obvious blot on his copybook, but as he stands on the threshold of collecting his 100th cap, it's still pretty obvious the boy Rooney has still done good.
He's already the most capped England striker of all-time, but where does he rank in the list of our greatest ever centre forwards?
I know it's subjective, I know it's completely unfair, and yes, I also know I haven't seen them all play live…but I'm picking a Top 10 list anyway.
If you're interested, here are the strikers I rank highest and why…
10) Kevin Keegan 63 caps, 21 goals
Not too many Englishmen have been crowned European Footballer of the Year, but Keegan won that gong twice, in 1978 and 1979. He was one of the first superstar strikers of the modern era. Busy, skillful and a constant menace for defenders, there's a reason why Scunthorpe, Liverpool Hamburg, Southampton and Newcastle United fans all adored him.
9) Dixie Dean 16 caps, 18 goals
OK, I wasn't around in the 1920s and 30s but the Everton legend is revered on Merseyside for good reason. He's still the only player to score 60 league goals in a season, he banged in 383 goals for the Toffees, and his ratio at international level wasn't too shabby either. Hard as nails, but cold as ice in front of goal, he could play.
8) Sir Geoff Hurst 49 caps, 24 goals
The 1966 World Cup hero wasn't the most gifted striker England has ever produced, but he came up with the goods when it mattered most, and that's why he deserves his place among the elite. Without his goals 48 years ago, we wouldn't have a lot to brag about, would we?
7) Michael Owen 89 caps, 40 goals
He scored in four major tournaments for England (something no one else has done) and in his pomp at Liverpool he was a seriously prolific marksman. Why then do we always think Owen could have done so much more? If he hadn't been as injury prone, I suspect he'd have smashed Sir Bobby Charlton's scoring record.
6) Sir Tom Finney 76 caps, 30 goals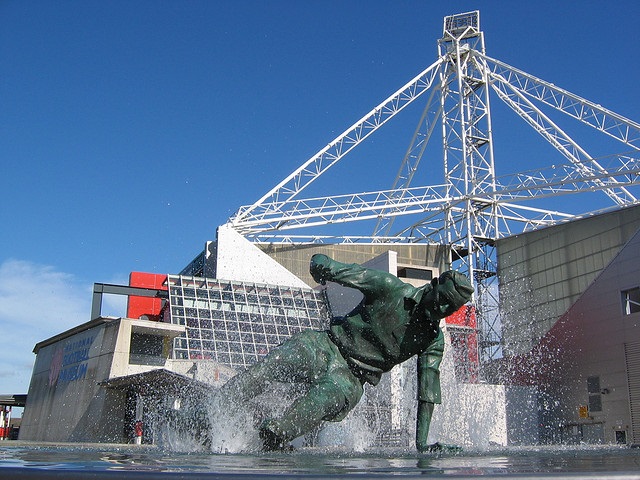 The Preston Plumber was a wizard with the ball at his feet, and could play anywhere in attack. Not a traditional striker, Finney was arguably as close to Lionel Messi in style, as an Englishman has ever come. Those who remember watching him play in the 1950's (not me) purr at his talent.
5) Nat Lofthouse 33 caps, 30 goals
The Lion of Vienna couldn't stop scoring for Bolton Wanderers and England, and has one of the most outstanding games to goals ratios around. Big, strong but also calm in front of goal, Lofthouse was instrumental in his country's march to the 1954 World Cup quarter-finals.
4) Wayne Rooney 99 caps, 43 goals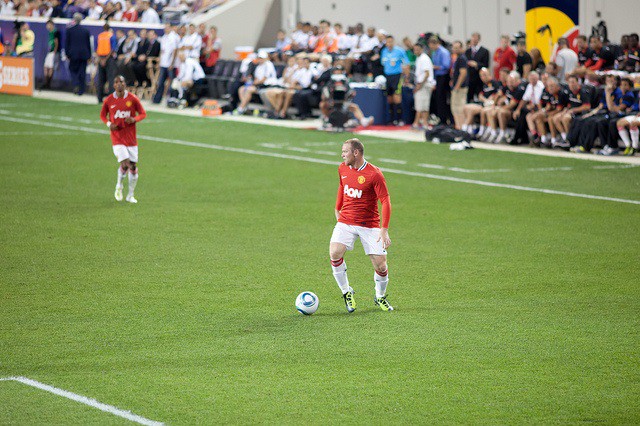 Alongside Finney, the England skipper might just be the most naturally talented all-round footballer on this list, but judged purely as a striker he hasn't quite delivered on the big occasions. That said his record isn't exactly second-rate. It would be amazing if he doesn't become the highest scorer in the nation's history within the next two years.
3) Alan Shearer 63 caps, 30 goals
Shearer's international record lags behind some of the others on this list, but as the Premier League's all-time record goalscorer it's hard to argue he isn't the best classic centre forward the country has ever had. Capable of scoring any type of goal, he was an exemplary finisher. Hungry for goals, he was a proper striker.
2) Gary Lineker 80 caps, 48 goals
Match of the Day's own used to be a handy player in his heyday, and was sensationally good for England at the 1986 and 1990 World Cup finals. Quick, intuitive and with a natural knack of knowing where the back of the net was, he scored goals wherever he played for club and country. He's the best finisher I've seen in person.
1) Jimmy Greaves 57 caps, 44 goals
My dad spent most of the 60s inside White Hart Lane and when he says Greavsie was the best, I believe him. The stats don't lie either; they're just incredible. He's Tottenham's top goalscorer (268), he's scored more times in the top flight than anyone else (357) and his six hat-tricks for England is another record he boasts. It was such a shame he missed the 1966 World Cup Final, but his loss was Sir Geoff and England's gain.
I never saw him play, but I'm still convinced Jimmy Greaves is the greatest striker England has ever had.
Photo credits: Flickr (Creative Commons – Attribution-ShareAlike 2.0 Generic (CC BY-SA 2.0))
, Flickr (Creative Commons – Attribution-ShareAlike 2.0 Generic (CC BY-SA 2.0))
Comments
comments